Easy does it
A year ago, I was derided for my choice of short sleeved shirts with a particular collar that wore open at the neck. Comments included the likes of "old man", "retro" and the rare "Wow, you look like a tourist!" Fast forward a couple of months, and the quips evolved into "where did you get that?" – a question that is now moot, quite simply because camp collar shirts are everywhere. Which is to say I've witnessed firsthand the return – and triumphant rise – of a trend that's completely taken hold of menswear.
The 1950s style first saw a resurgence in 2016. Today, camp collar shirts have grown to become a veritable trend that's still gaining favour. Luckily for us, there are numerous camps (pardon the pun) to which these "old man" and "retro" style shirts belong, which means a variety of ways and occasions to wear them. We're breaking it down into a straightforward binary: bold and basic.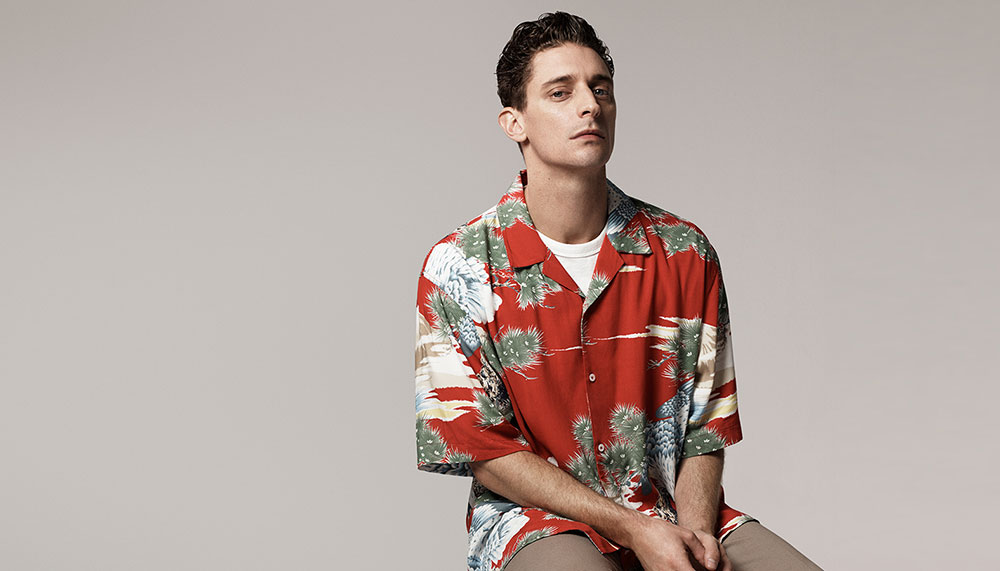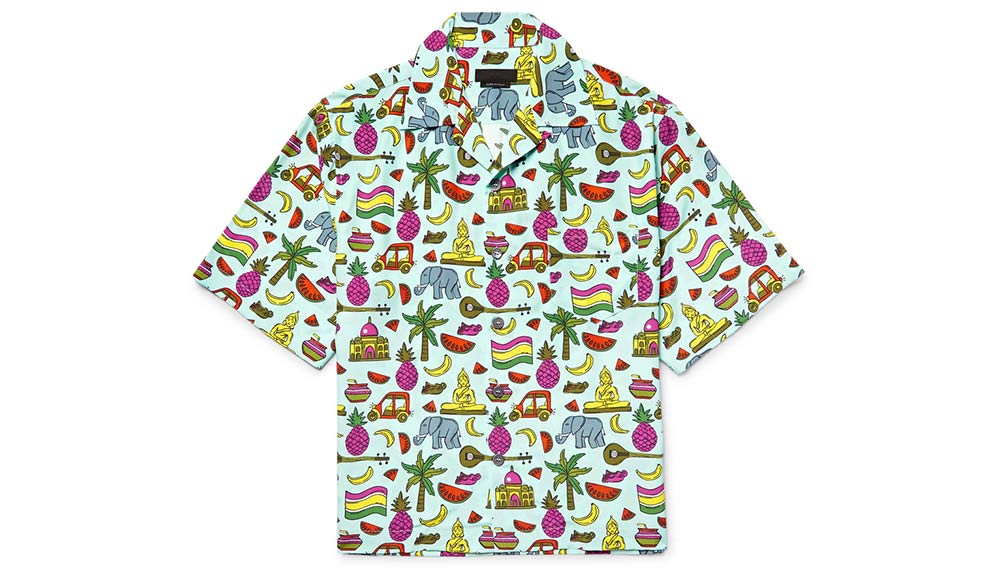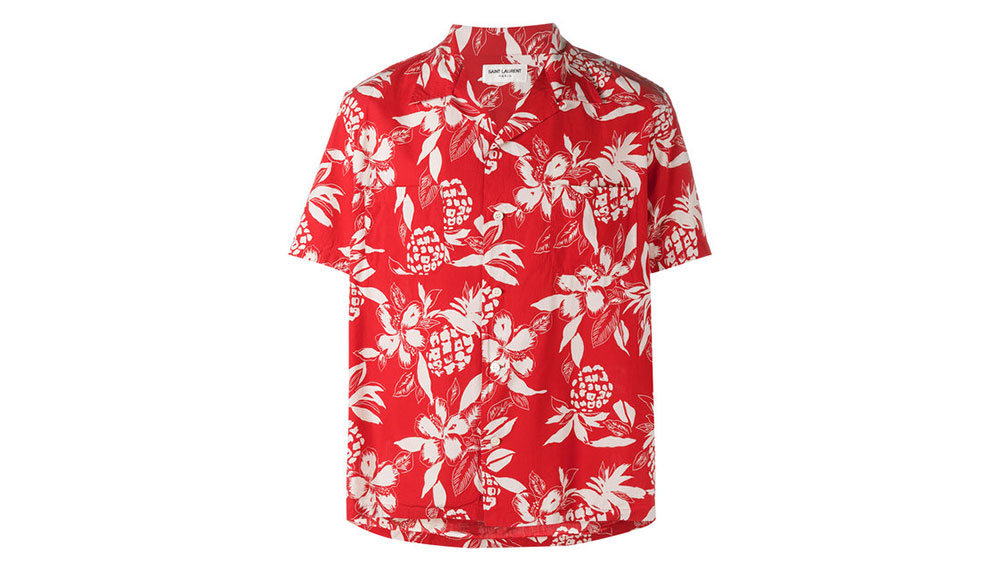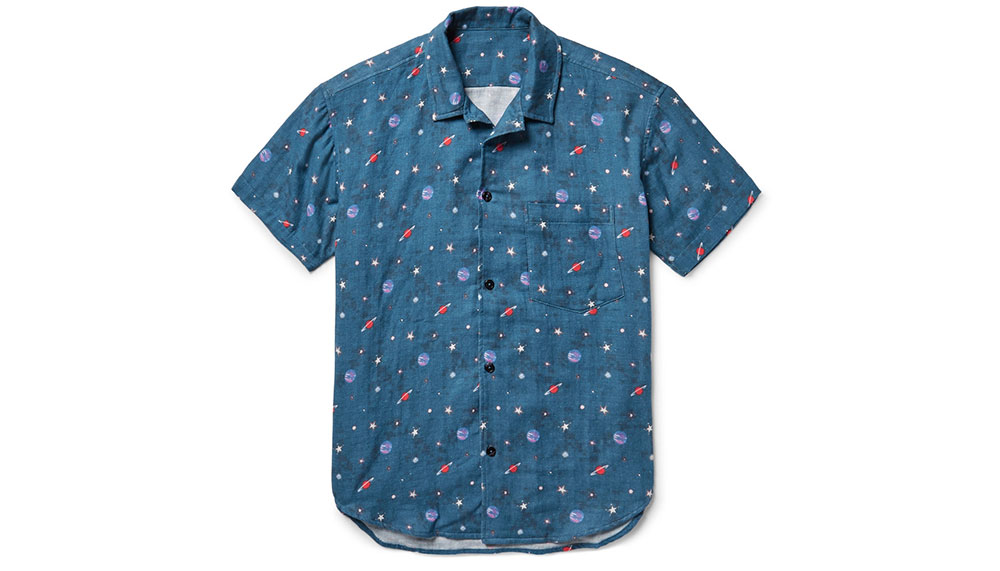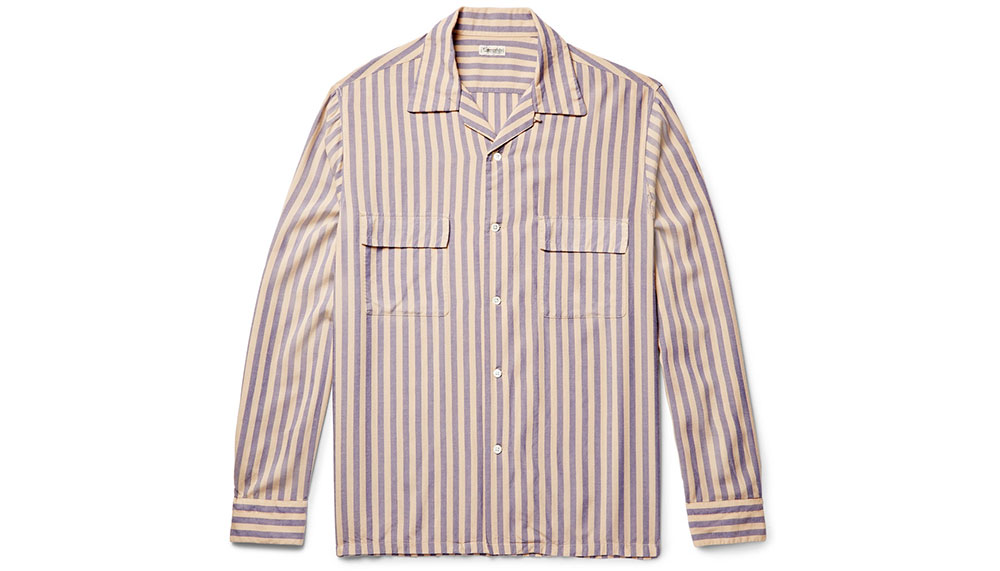 Shout it out loud
Perhaps the easiest archetype to jump on board with are those with tropical prints. Because camp collar shirts were conceived originally as breezy and functional tops, it should be no surprise that their looser boxy fits, short sleeves, and open necklines suit holiday-appropriate motifs. We're advocates of letting the shirts do the talking and wearing them without a jacket.
Prada makes their versions slightly cropped, pairing easily with shorts for an off-duty look. We're fans of their seasonal standout, which renders adorable motifs based on an Indian holiday on a sweet mint green base. On shirts with a more regular length, simply tuck it into tailored trousers for a relaxed style, with shoes preferably in a complementary or matching colour.
On a more subdued but still printed note, consider stripes. You could take a leaf out of Lanvin's book by combining vertical and horizontal stripes to create a playful contrast. We like Camoshita's pyjama-like pared-back take that brings vintage lounges to mind.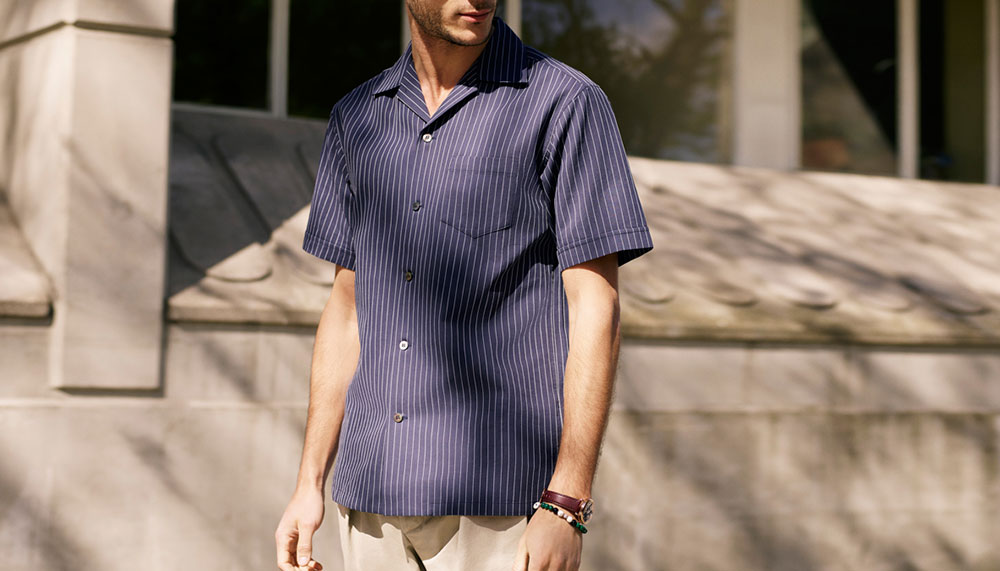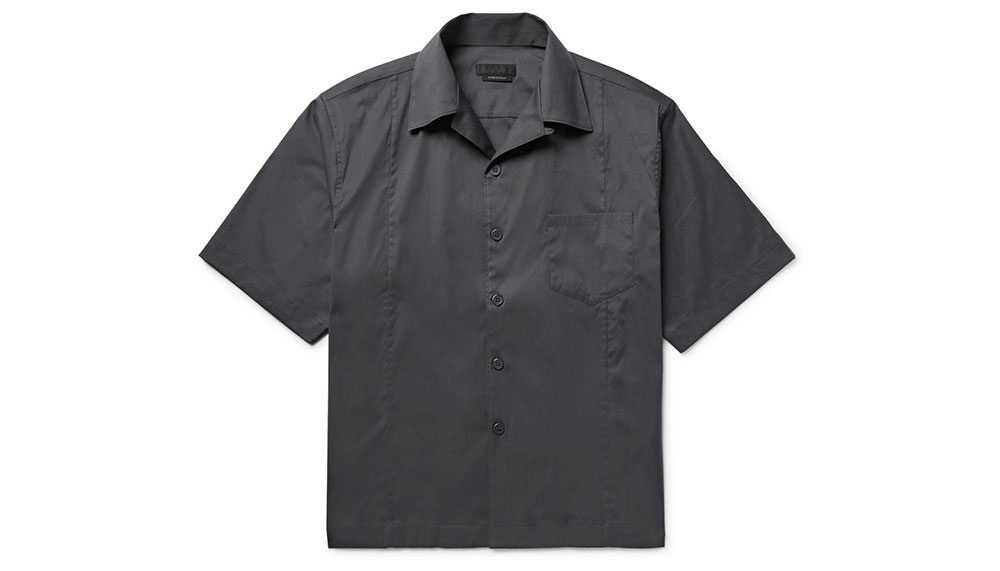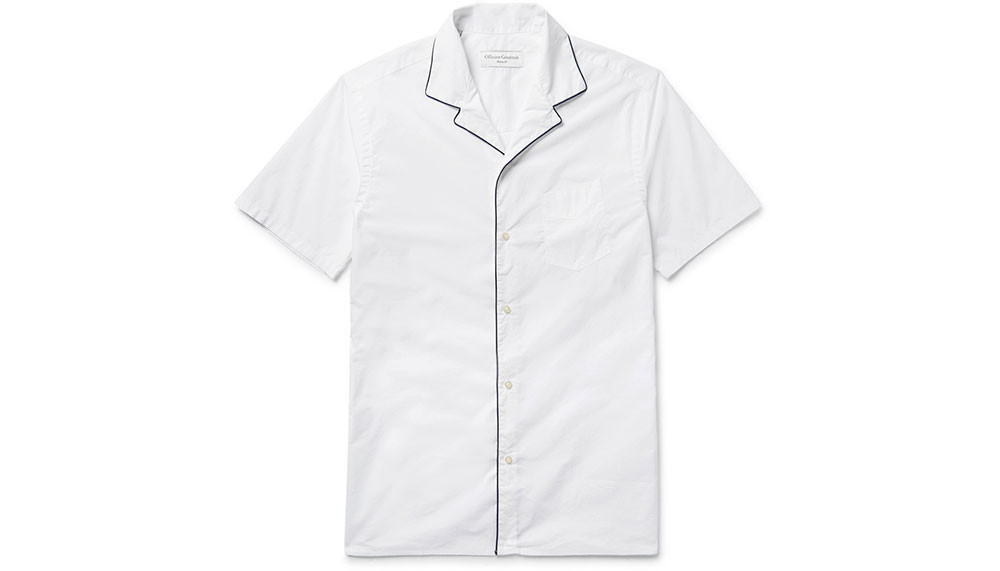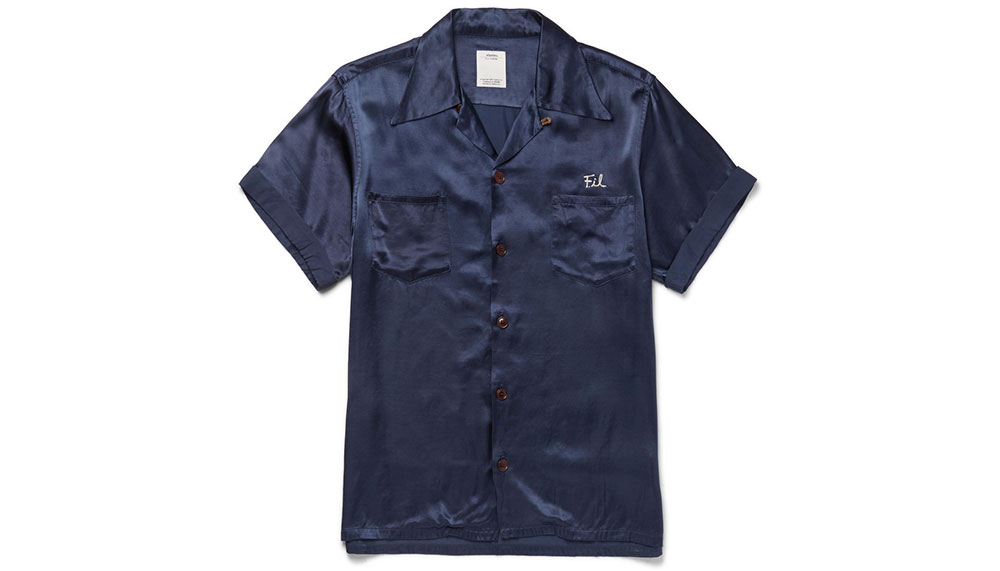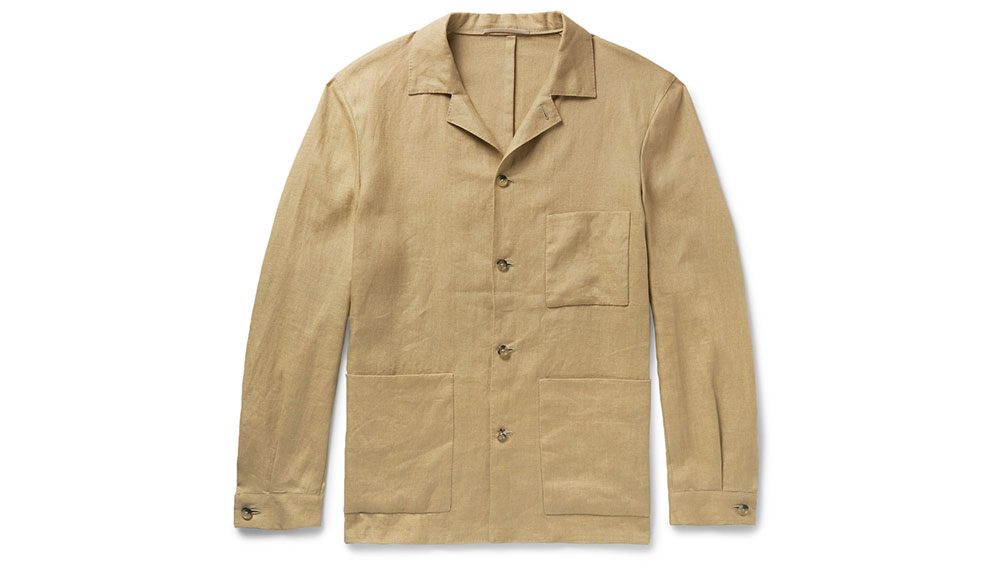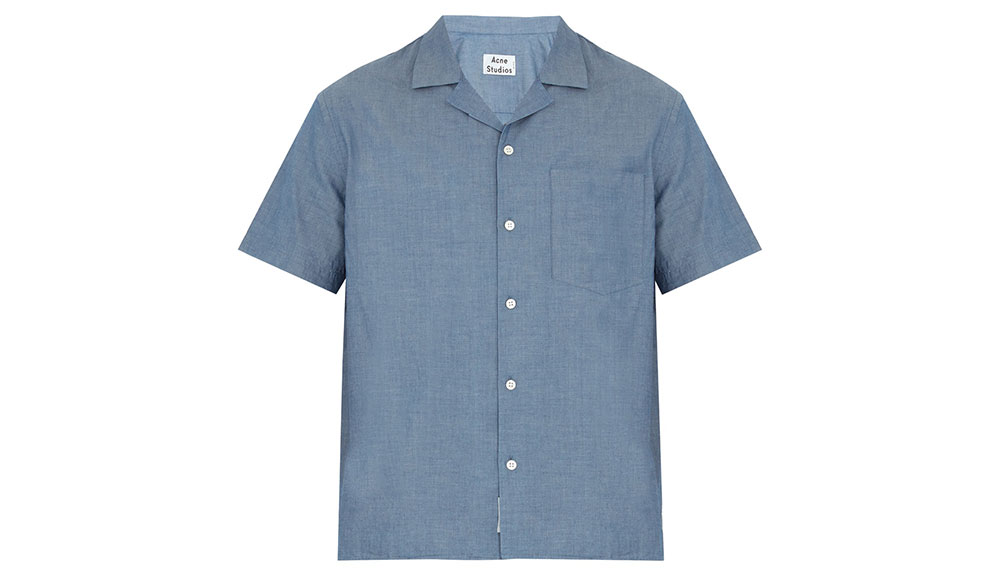 Subdued style
If you're gunning for understated basics, look out for details that are going to elevate the shirt's simple silhouette. A grainy chambray by Acne Studios makes for easy everyday wear, while shinier fabrics like smooth cotton at Jil Sander provide a subtle touch of sophistication to an otherwise simple piece.
For more flourish, consider an alternative and uncommonly used fabric like satin for a high-shine statement as in Visvim's superbly unique take. Else, Officine Generale has a version that combines the style of a pyjama shirt with crisp poplin for a timeless and sensual effect.
Simple solid colours like these work great as layering pieces in an outfit. Wear it unbuttoned over a tank or tee shirt for a utilitarian effect or top it off with a jacket. An upside of the camp collar shirt is its versatility, so it wears just as well with dressed up blazers or casual pieces like safari or bomber jackets.