In the face of a return to normalcy, the Italian ideal of la dolce vita takes us back to what truly matters by way of sartorial expressions
The Italians certainly know how to live it up. Chief among their life philosophies and, now bubbling in both the pop cultural and style zeitgeist, is the idea of la dolce vita. Translated to mean 'the sweet life', it is an invitation to a way of life that extols carefree indulgence as a healthy, happy thing.
That seems to be the message that a clutch of Italian designers is sending this Spring/Summer as we emerge from the throes of pandemic living. Where the runways in Paris and New York witnessed a swathe of high-concept experimentation and new-age prep, respectively, in Milan, the loveliest and most desirable collections celebrated taking in life's real and easy pleasures.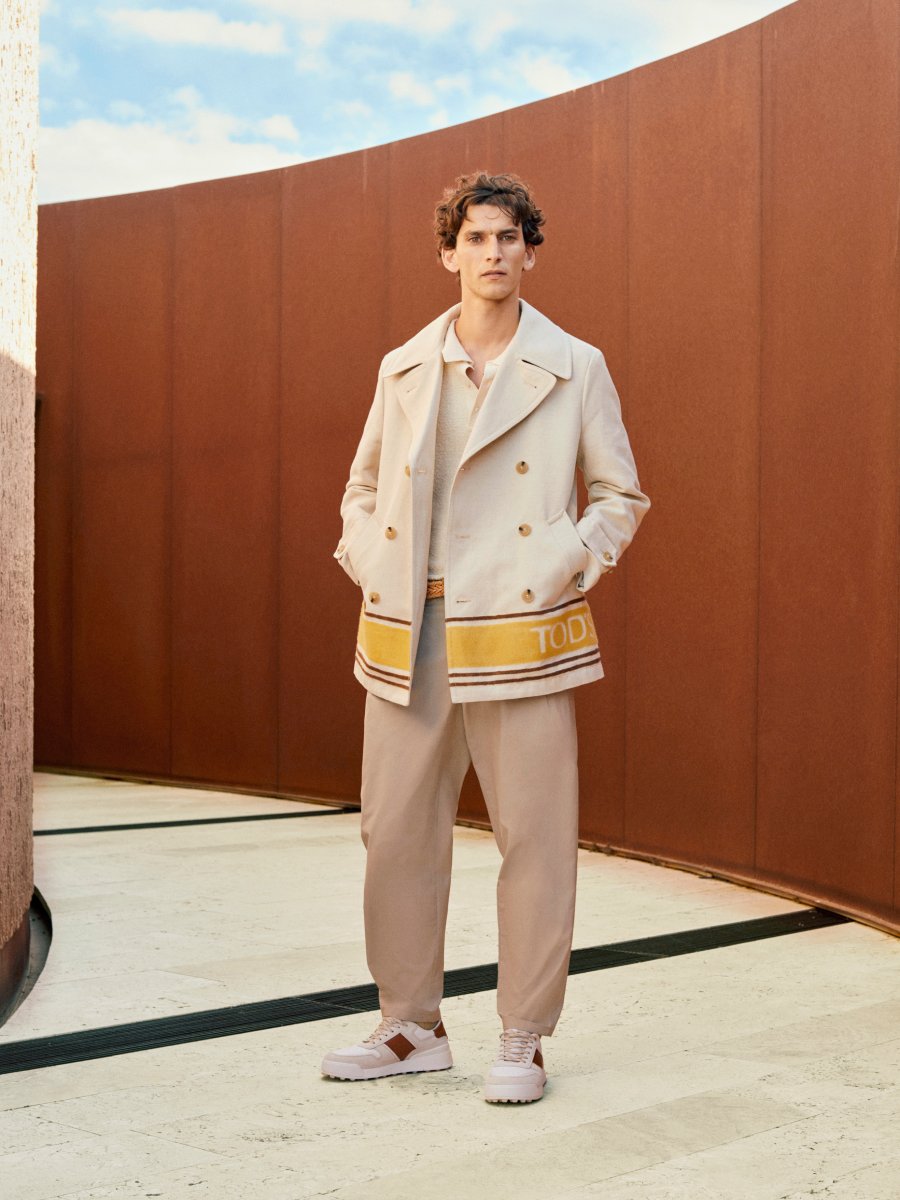 Take footwear brand Tod's. Under creative director Walter Chiapponi, the company has entered a steady period of unfussy style. When Chiapponi showed his first designs for the brand, he espoused a vision of Italian buon gusto (good taste)—a simple, if untrendy, expression of tastefulness. For Tod's, that meant sublimating the buttery soft comfort and wearability of its famous leather driving loafers into an all-encompassing design philosophy.
Chiapponi describes the conception of this season's line, dubbed Shapes of Italy, as an instinctive experience, designing "what he felt was right". Or, in more concrete terms, effortless elegance and sumptuous wearability: anoraks and parkas with discreet leather inlays, rubberised cotton raincoats for all-weather convenience and, an earthy, Mediterranean palette of beige, olive and russet that offers options for mixing and matching. Chiapponi's overarching idea is to march out beautifully crafted staples with an uncomplicated throw-on-and-go quality. Buon gusto, indeed.
Freedom and lightness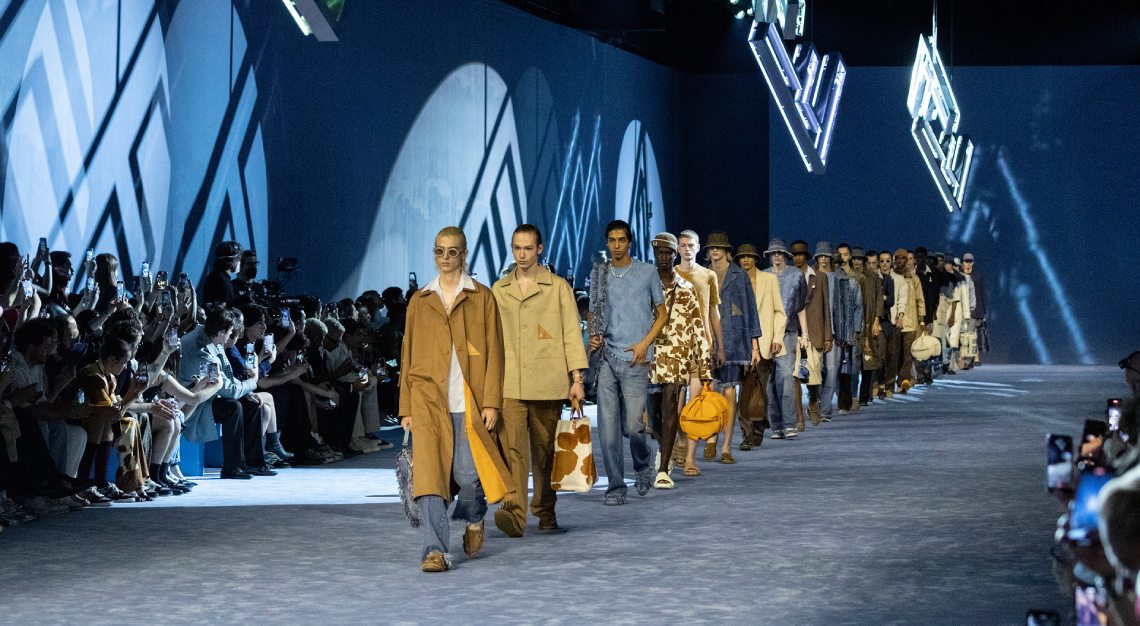 A similar perspective on easy versatility is found at Fendi. While the Roman fashion house's womenswear can tend to be august and stately, its menswear leans towards casual exuberance. In past seasons, the brand addressed trends like gender ambiguity in fashion with items like tailored crop tops for men. This season, however, Fendi zones in on a laid-back, 1990s Californian surfer/skater look.
House matriarch and creative director of menswear, Silvia Venturini Fendi, describes the direction as "an ageless sense of freedom to play" and a rediscovery of "the luxury of free time". This season, Fendi imagines hours of leisure spent on unhampered, bohemian travel.
Souvenir-inspired tropes like tassels, terry cloth and beaded daisy chains are paired with weather pattern jacquards and psychedelic ikat linens. Underneath all that, Fendi displays technical ingenuity. We find them in super lightweight gabardine outerwear, for example, constructed with ultrasound bonded stitches to create a languorous and seamless look.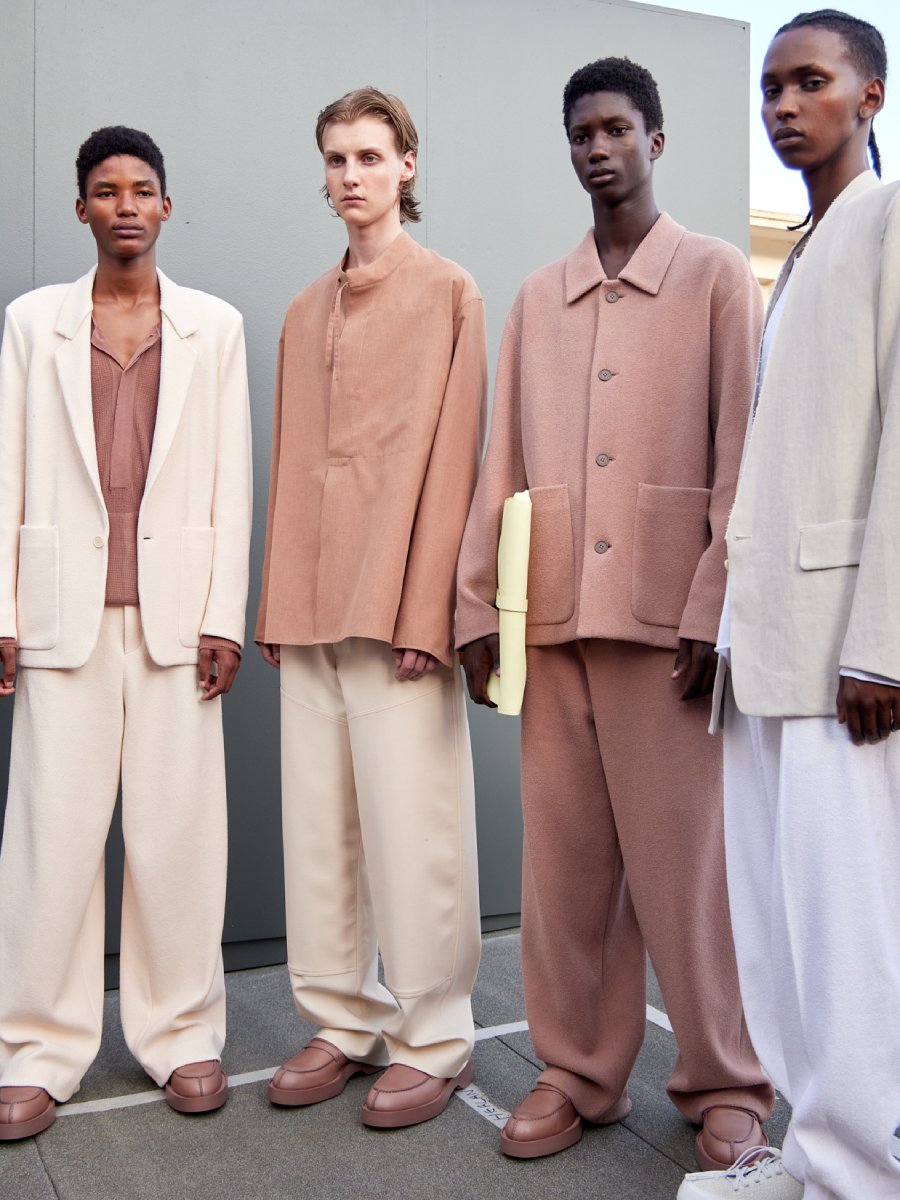 Extreme lightness is also a key inspiration for Alessandro Sartori, the creative director of Zegna. Though esteemed as a bellwether in traditional menswear, Zegna has also evolved, sending out a fusion of superbly elegant work and activewear. The intention, according to collection notes, is that these precisely designed pieces can be easily combined to create one's personal uniform.
Sartori takes inspiration from Oasi Zegna, the brand's nature park in the Biella Alps that has been part of Zegna's history since 1910. Imagine, if you will, the sensation of freedom in nature expressed through the clothes: loose and unstructured silhouettes, roomy kimono cuts, and airy fabrics.
Elsewhere, obligatory bits of tailoring have the look and feel of something loosened up: trousers eschew traditional ironed pleats and are more voluminous, while collarless blazers offer a balance between familiarity, style and unimpeded ease. Amid the sartorial comfort, there is room for stylistic experimentation at Zegna, too. Such as the swapping of inner- and outer-wear construction with breezy coats cut from translucent technical fabrics—although this hints more at stylistic indulgences than plain functionality.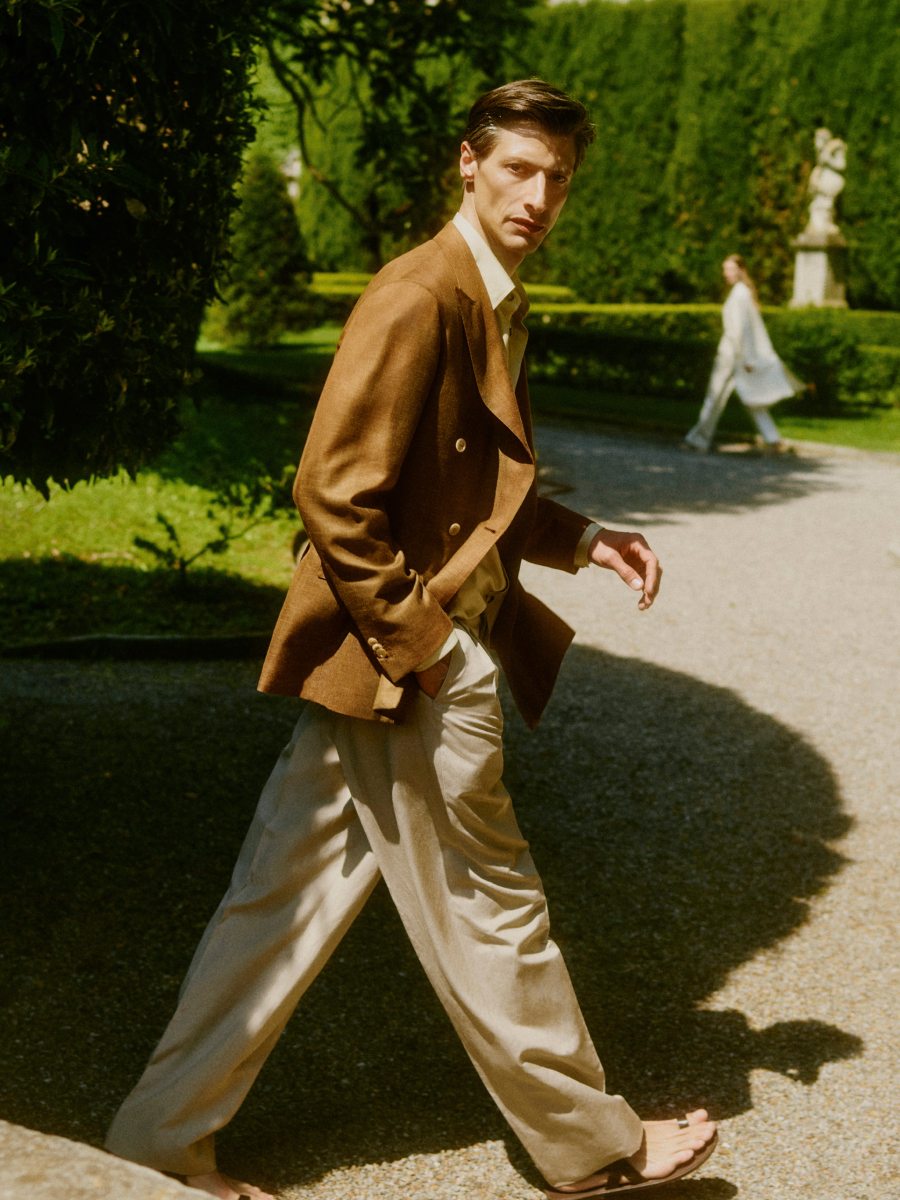 Even at Brioni, an established name in the orthodoxy of suits, creative director Norbert Stumpfl opts to take the stiffness out of the clothes to let light and air in. His Spring collection, dubbed Seeking Eternal Beauty, is an expression of Italian- inspired nonchalance.
Tailoring (sans tie or dress shirt) is imbued with an en plein air (outdoors) spirit. Supple lightweight summer wools and linens, washed silks, seersucker and gauzy knits are rendered in earthy hues of stone and clay. The forms are familiar and traditional, but the method and result are freshly louche yet elegant. It's great affective fashion, the kind of thing that influences not just a look but an attitude towards life. Take it easy, these Italian houses seem to suggest. Go for a stroll, get comfortable, have dessert! Embrace sweetness, if you will, in more ways than one.