Once stuffy and overly serious, the rules of modern formal wear are no longer black and white
How is it that black-tie invitations provoke such a potent mix of apathy and angst in so many men? Despite its royal origins in the late 19th century and glamorous heyday through the '40s, '50s and '60s, today the tuxedo has become shorthand for stilted drinks receptions and overstarched weddings. Understandably, not everyone's idea of fun.
But now there are many paths to evening wear enjoyment. Luxury brands are toying with the tux's conventions (fittingly, too, as the tuxedo was originally considered a louchely informal revolt against the tails- and top-hat crowd), and in a world of athleisure and business casual dress codes, even the most rigid rules are ripe for the bending.
Tradition dictates that the classic dinner jacket should be midnight blue – dating back to the first evening coat, in celestial blue, made in 1865 for the Prince of Wales by Savile Row tailor Henry Poole – but if that hue doesn't do it for you, swap it out for a velvet smoking jacket. Any tailor worth its salt, from Huntsman to P. Johnson, will be able to cut one.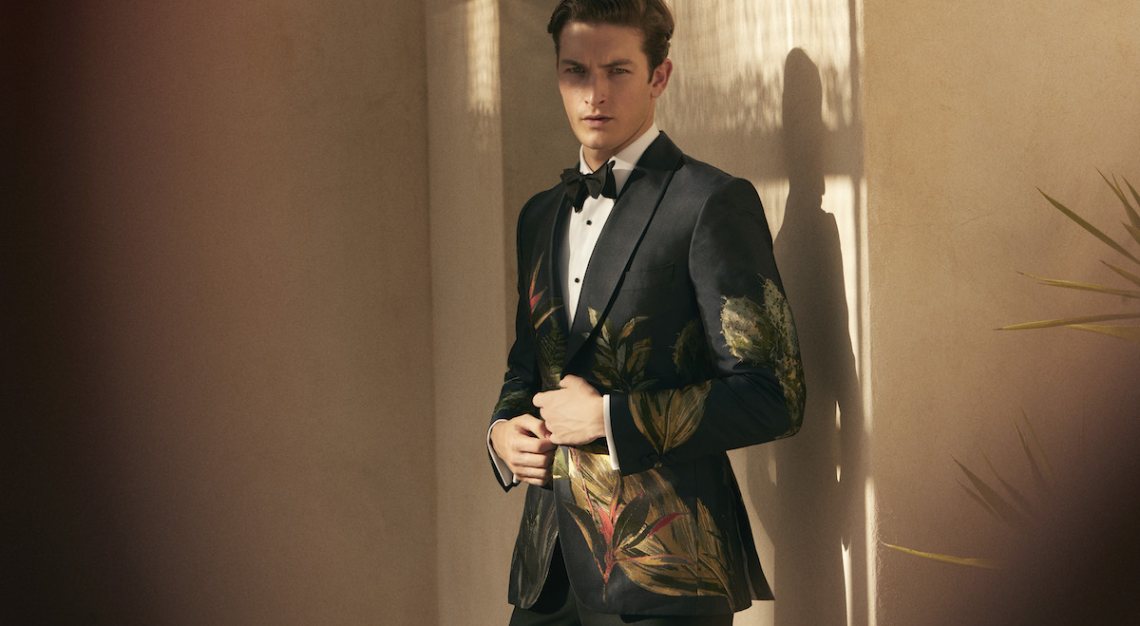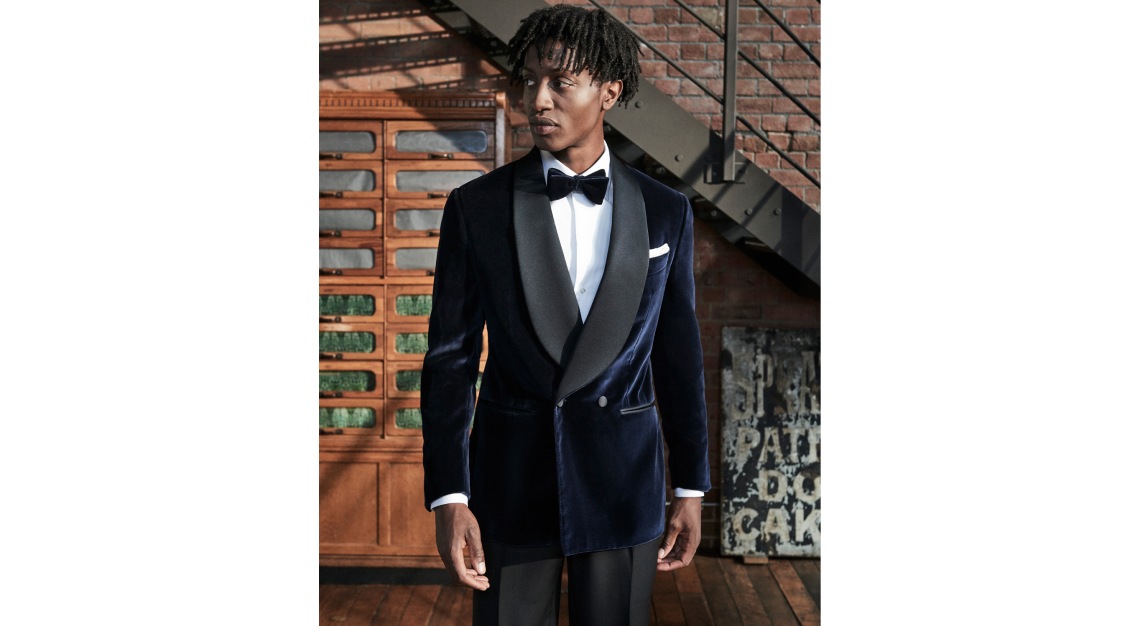 Failing that, Ralph Lauren's Purple Label collection is awash with stunning velvet suits in both single- and double breasted silhouettes. Dress these classically, with a pleated shirt and black satin bow tie, to let the jacket do the talking. If you can't be bothered with a bow, ditch the tie altogether and wear your smoking jacket instead with a fine merino turtleneck in a dark colour; formal dress codes are evolving, and these days, turtlenecks with dinner suits are acceptable and chic.
Given the dinner suit's regal beginnings, props should also go to more Brits: Gieves & Hawkes has a strong line of silk jacquard dinner jackets – check out the striking bronze piece in last autumn's collection – while Thom Sweeney has just released its first dedicated evening wear collection, packed with Bogart-esque double-breasted dinner jackets as well as a striking white corduroy smoking jacket complete with navy silk braiding. Italy's Brunello Cucinelli is doing something similar, having cut evening jackets in plush camel or burgundy corduroy and trimmed with grosgrain lapels for a traditionally dressy feel. These pull off Brunello's greatest trick, feeling slouchy and sharp at the same time.
A jazzy shirt has been another way to spruce up a staid black tie, but colourful dress shirts are tricky. Pale pink, blue and lilac and especially pleated denim dress shirts are fashionable but seldom look as smart as they should. Spun silk shirts in ivory, on the other hand, are a sophisticated alternative to harsh white cotton; Jermyn Street shirtmakers like Turnbull & Asser, Emma Willis and Budd all offer variations. Try one beneath a dark velvet or silk jacket for an evening look that's softer and more textural than the old black-and- white penguin suit.
Formal wear should be fun, not frumpy – it's meant for a party, after all. With the stuffy old guard giving way to fresh new perspectives on evening wear, the only rule that still matters is this one: the better you dress, the more you can get away with.