Dominator's new Midi Ilumen 35 is the ultimate weekender, styled after its 28 metres sistership. We get the first ride in Montenegro.
Catch a glimpse of Dominator Yachts' rakish new Midi Ilumen 35 as it scythes across Montenegro's mountain-ringed Bay of Kotor, and there's a moment of confusion. It looks big. Maybe 18 metres. Possibly 21. A new kid brother, perhaps, to Dominator's 28 metres Ilumen 28M superyacht? Definitely.
After all, it has all the Ilumen 28M's bold, Terminator-like design cues. That no-nonsense, reverse-angle windshield. The sweeping buttresses beneath an oversized, carbon-fibre hardtop. Those trademark "letter-opener" lower windows.
Only when it eases off plane and glides through the entrance to Montenegro's new Portonovi Marina is the confusion answered. This thing is definitely "midi." Even "mini." As in just 11 metres length overall.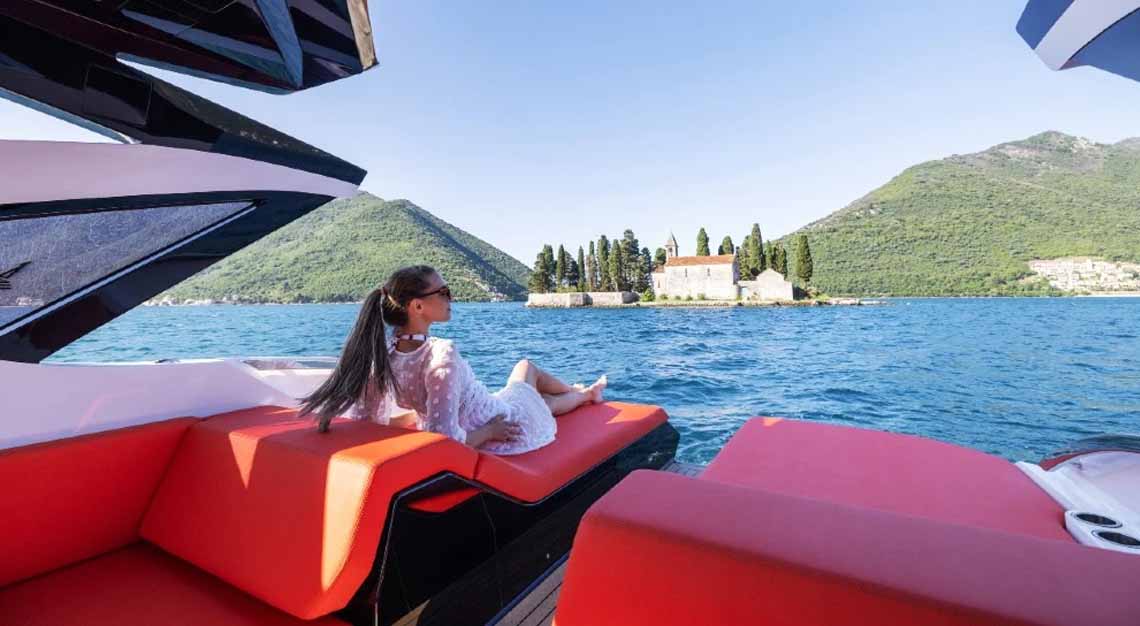 "That was our thinking; to create an 11-metre sports boat with all the DNA, the style, and luxury of our 28-metre," says Dominator Managing Partner, Angela Pernsteiner. "This is an important new niche for us, and very different to our established business of building superyachts in the 20- to 42-metre range."
We've come to this tiny boating paradise on Europe's Adriatic Sea, on the border with Croatia, to put this head-turning mini-superyacht through its paces on the Bay.
Priced between €900,000 and €1.2 million ($1 million to $1.35 million), the new Midi Ilumen is aimed at the top end of the luxury weekender market. Buyers, according to Pernsteiner, will likely range from superyacht owners looking for a bespoke, luxury tender, to wealthy consumers wanting a unique sportboat they can customise like a Rolls-Royce.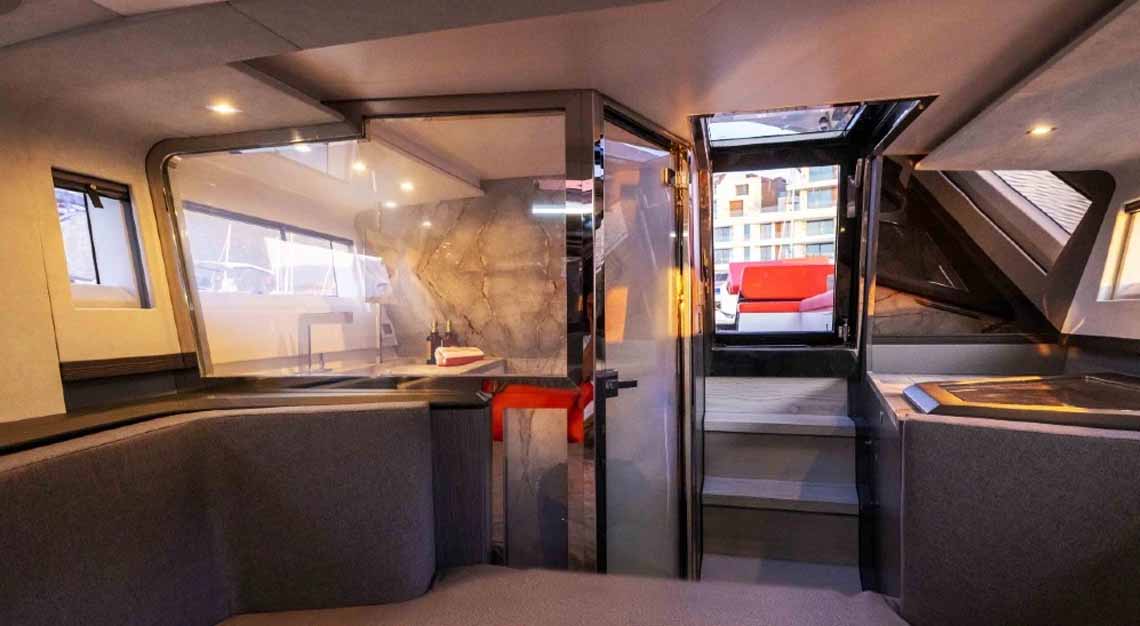 Just don't expect to see one tied to the docks at every waterfront eatery; fewer than 10 a year will be built at Dominator's yard in Trieste, northeast Italy, with each one taking up to eight months to complete.
Hull #1—already sold and christened SafeSpace—has a hand-laid teak deck, mirror-polished stainless steel around the spacious cockpit, a compact cabin filled with bookmatched Astana grey marble (contrasting with the hand-stitched Nubuck leather), and oak floors.
The bright and airy cabin comes with a U-shaped sofa in the bow that converts to a double bed, a compact galley with fridge and sink, plus a bathroom/wet room with a true superyacht feature: electrochromic smart-glass walls that go from clear to opaque at the touch of a button.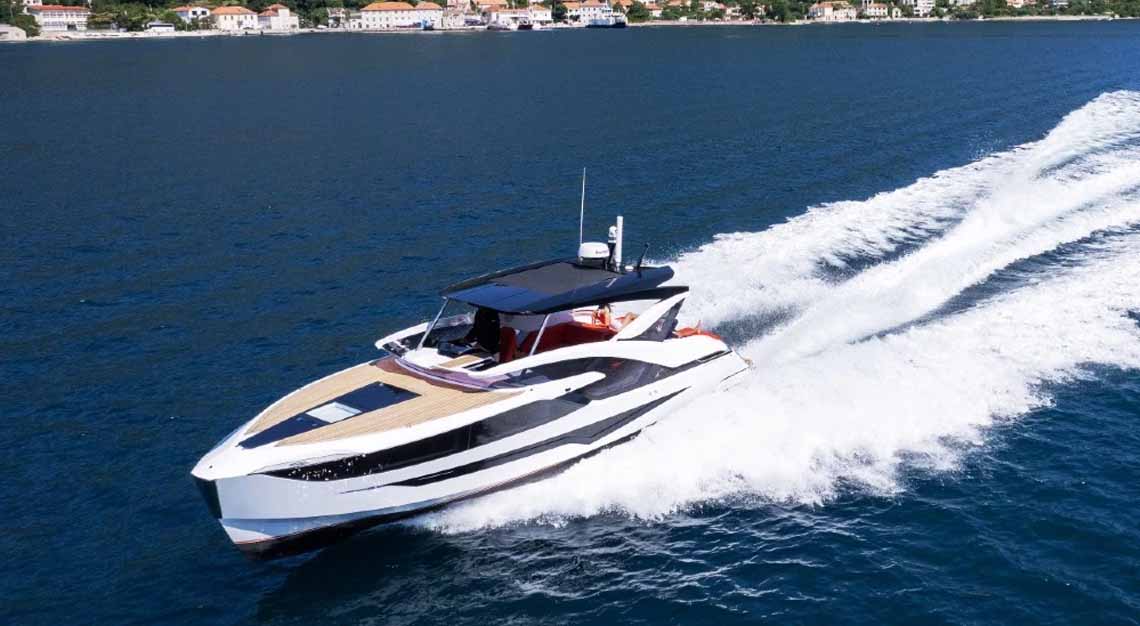 Dominator designer Lorenzo Berselli points out the styling cues that he incorporated from the Ilumen 28M. From the full-beam, glass-filled bulwarks in the cockpit, that deliver an open-air feel while adding protection from wind and spray, to the wraparound windshield, with its cut-down centre to give access to the wide foredeck.
"It would have been much easier to create a different boat. But the brief was to keep the look and proportions of the Ilumen 28M and make it, unmistakably, a Dominator," said Berselli.
For the Ilumen's planing hull, Dominator chief engineer Andrea Agrusta, came up with a bold design capable of delivering a 52 mph top speed which, as I discovered, also delivers a smooth ride and nimble handling. Like the bigger Dominators, it uses vacuum-bagged GRP construction with carbon-fibre stringers to add strength.
"This is not a light boat, being built as much for comfort as outright speed," explains Agrusta. "The aim was to make few demands on the driver and give those on board a feeling of safety and security."
Powering the test boat is a pair of 300 hp Volvo D4 turbo diesels mated to Volvo Aquamatic sterndrives. Part of the reason for the drives is that when they're in the up position, the Ilumen draws just 69 centimetres, so it can access shallow depths—or, as a tender, it can squeeze into a superyacht garage.
Push forward on the throttles and the Midi Ilumen gathers speed and climbs on plane with determination rather than immediacy. There's a lot of weight here—around 9.5 tons—from those twin Volvos, Seakeeper 2 gyro stabiliser, and Fischer Panda diesel generator.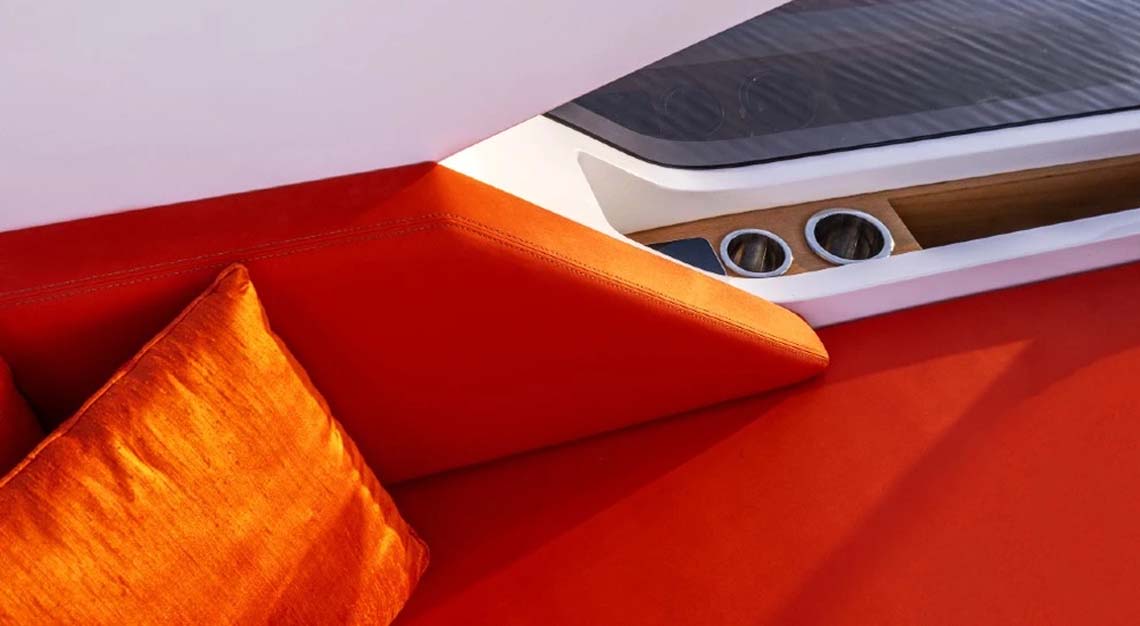 But we quickly see 42 mph on the speedo as the Dominator makes light work of the two-foot seas on the Bay, slicing through waves and wake with the ease and comfort of a much larger boat. Hard over on the wheel and the Midi digs in and carves the turn with poise.
Want to go faster? There's the option of twin 440 hp Volvo D6s, or 430 hp Volvo gas V8s for a 50 mph-plus top speed. Even Mercury Verado 600 V-12 outboards, if you're so inclined. But with the fuel-sipping D4s throttled back to an easy, hushed, 25 mph cruise, there's over 483 kilometres of range.
Depending on the reception the 11 metres Midi Ilumen receives, Dominator has plans to bookend the Midi with a 7 metres open day boat version and a stretched 14 metres with a bigger cabin. "We like to think that superyachts can come in all sizes," Pernsteiner adds.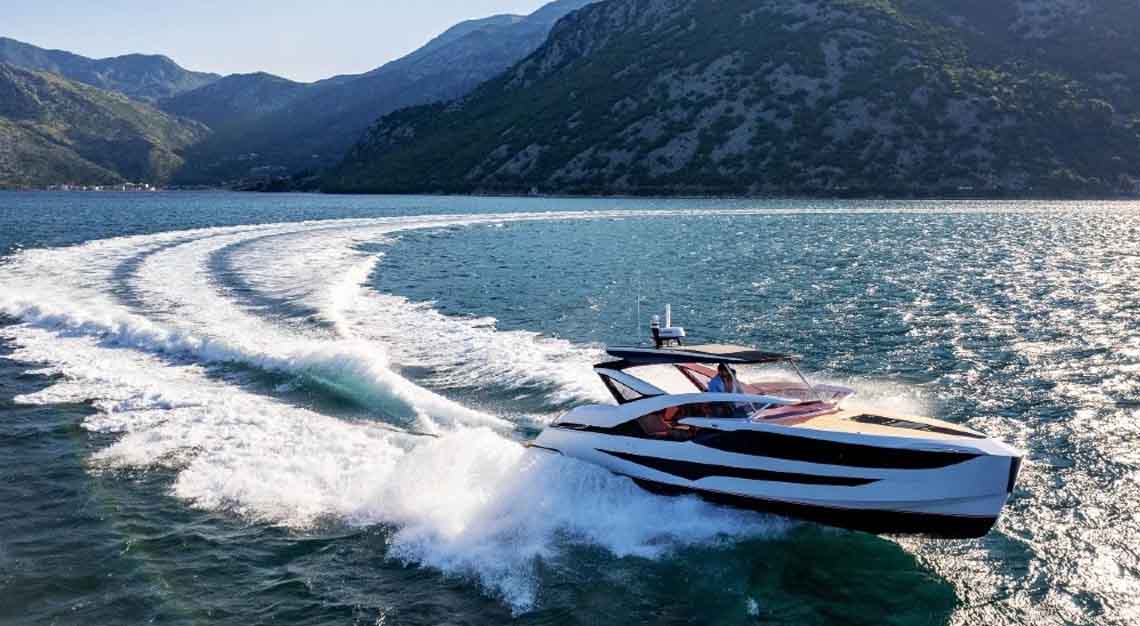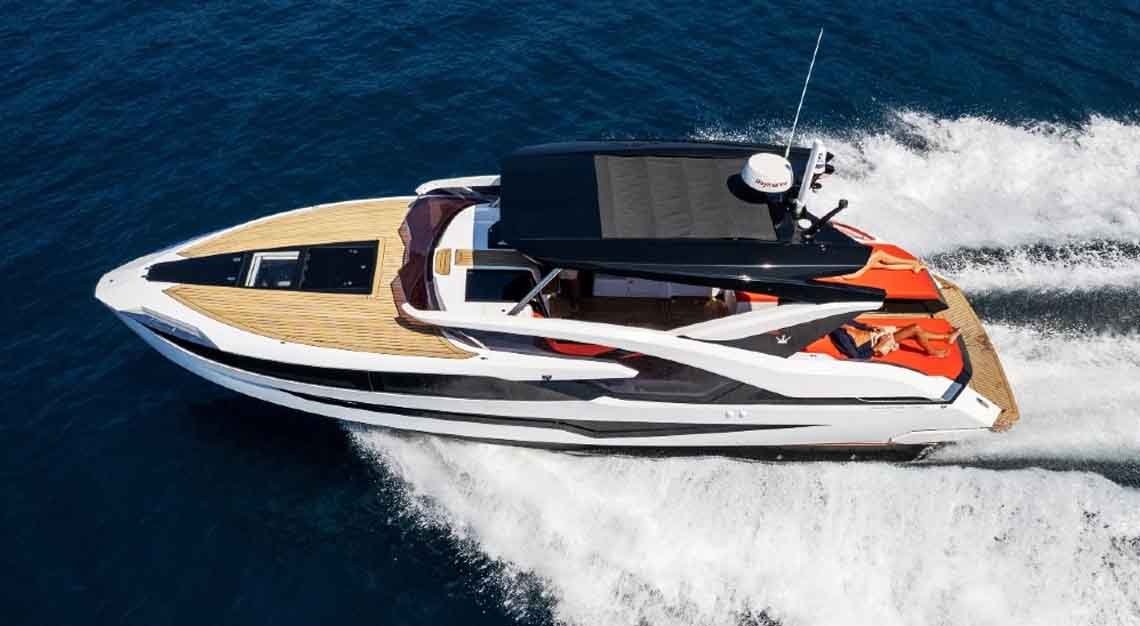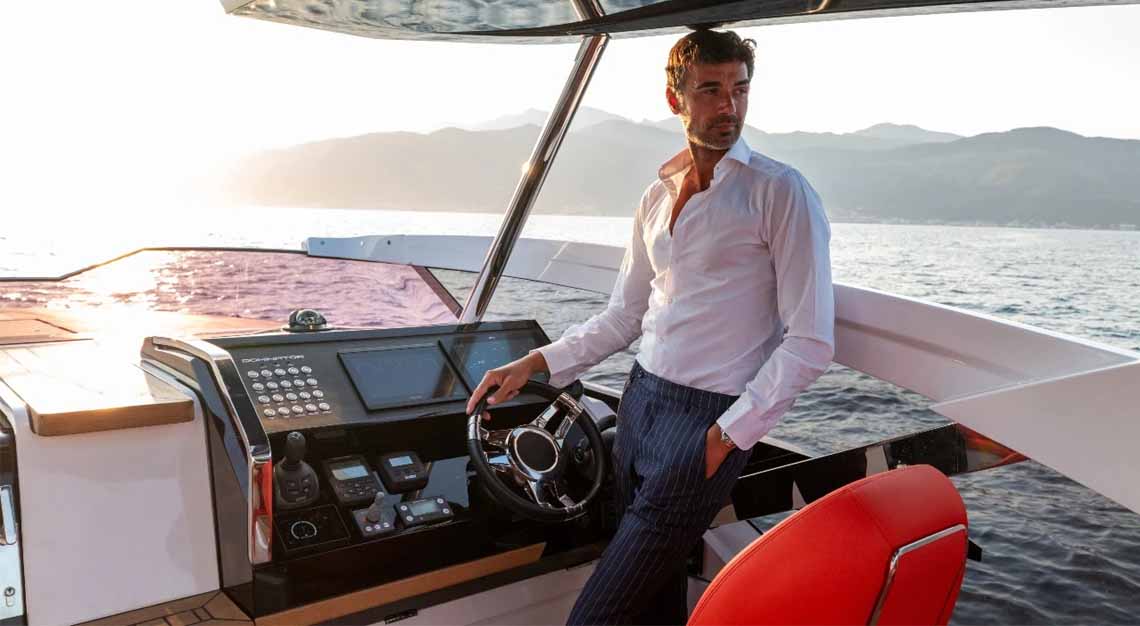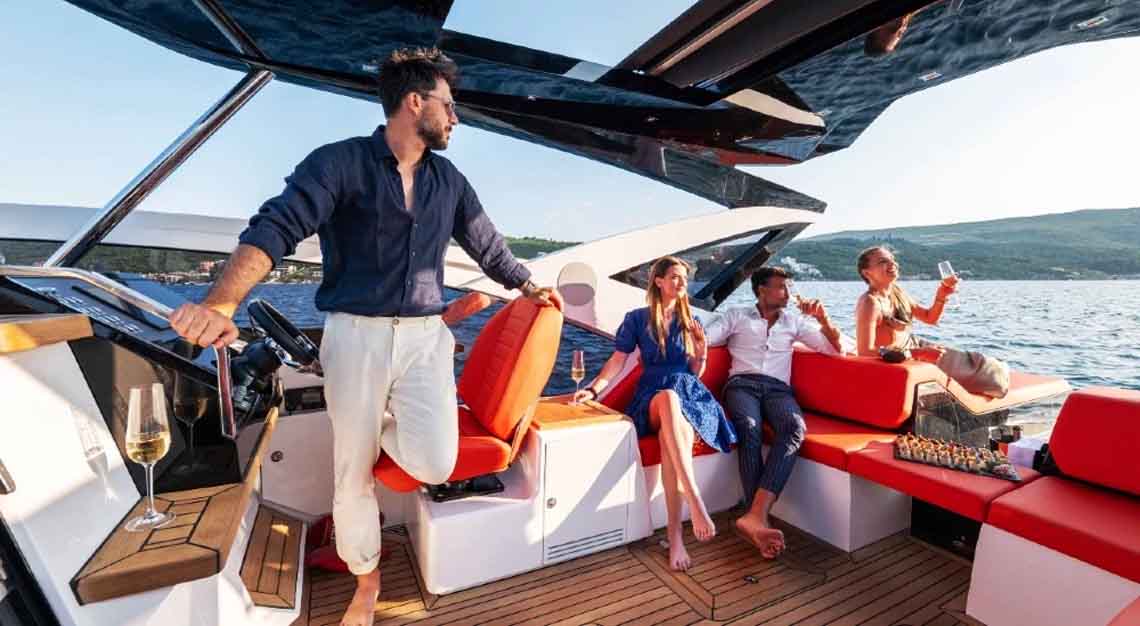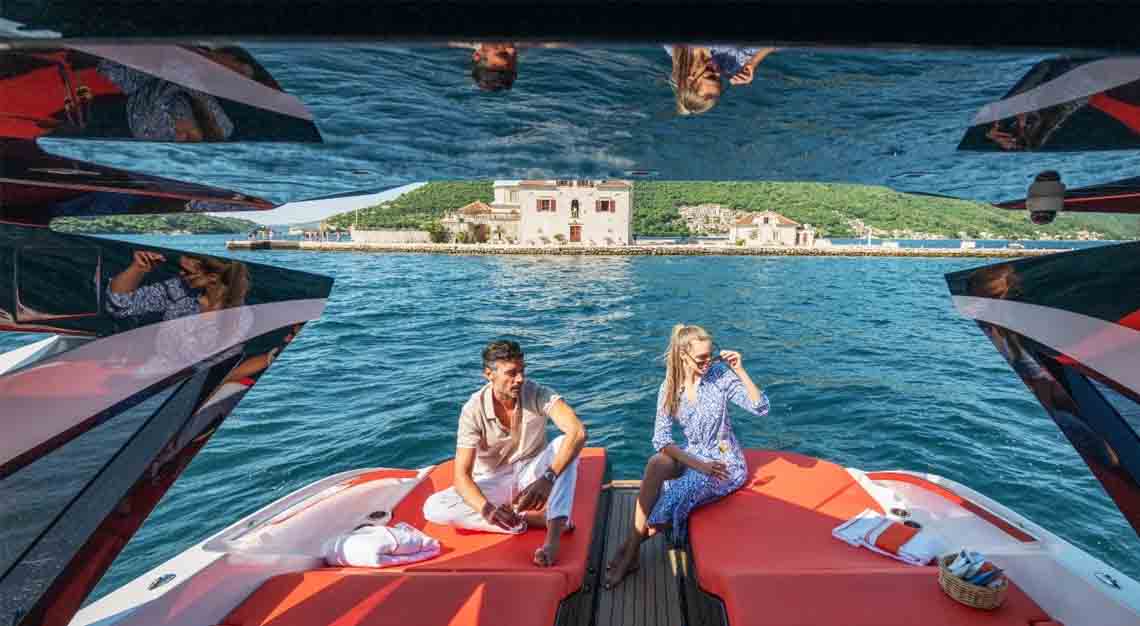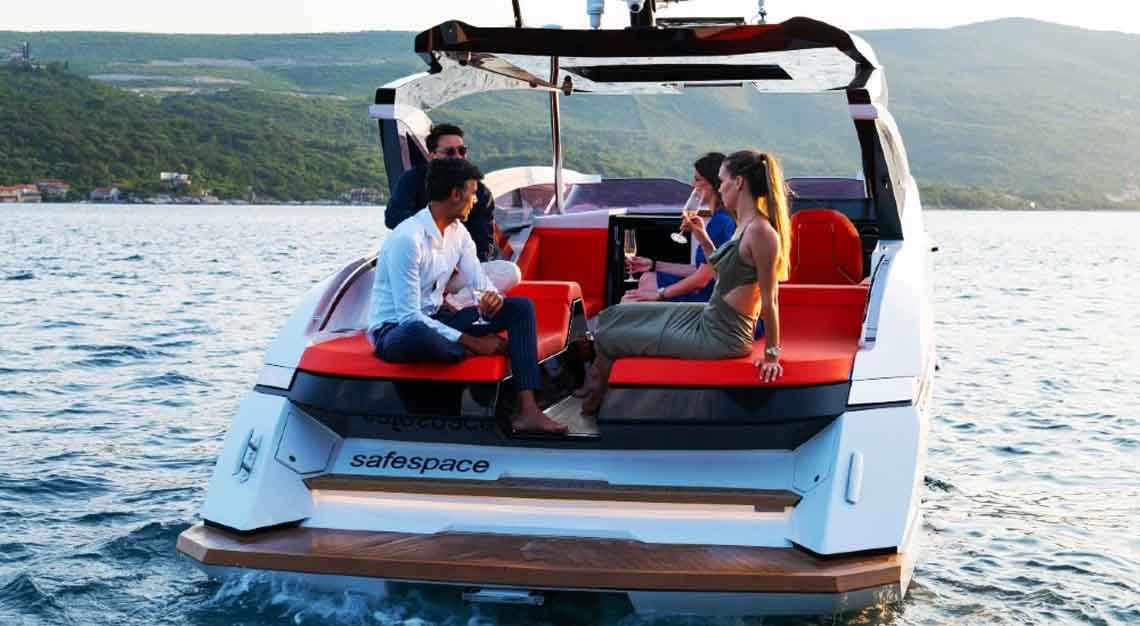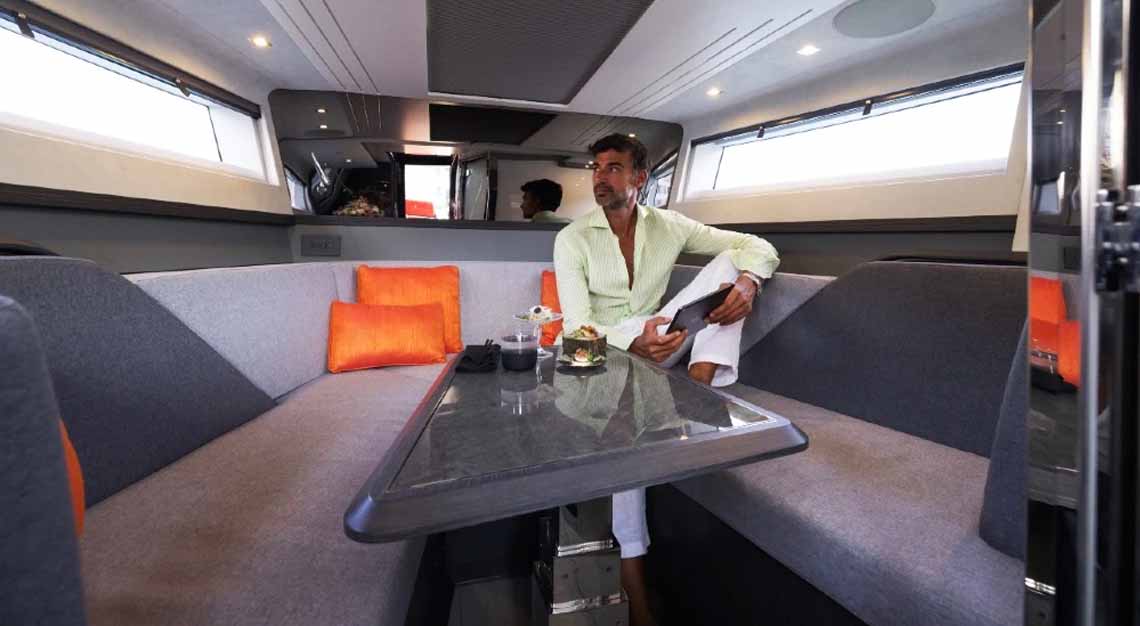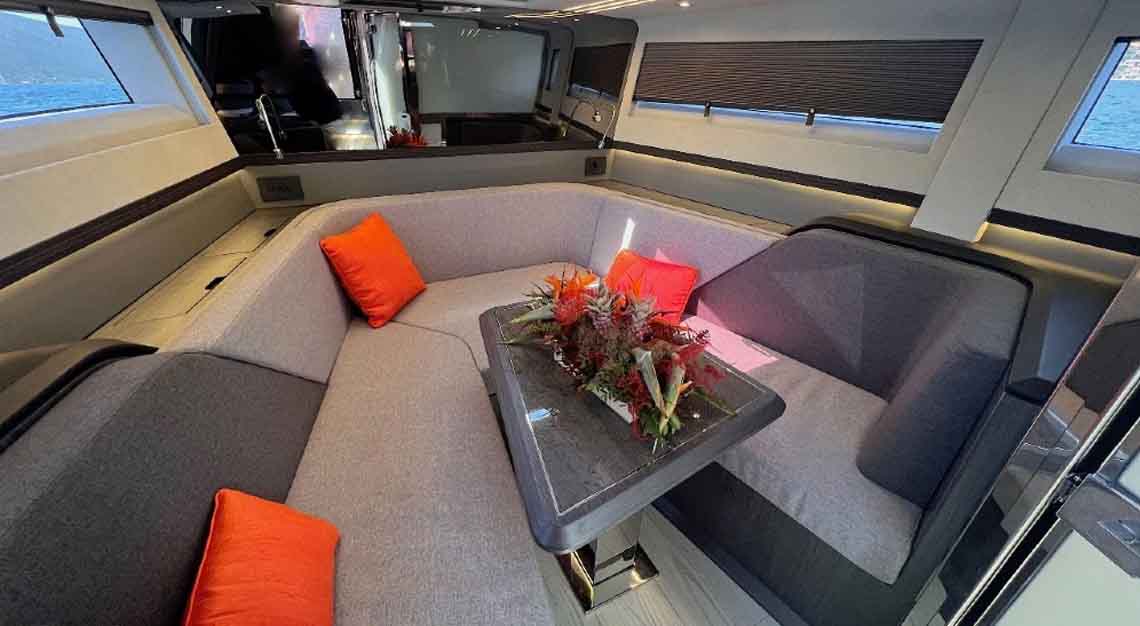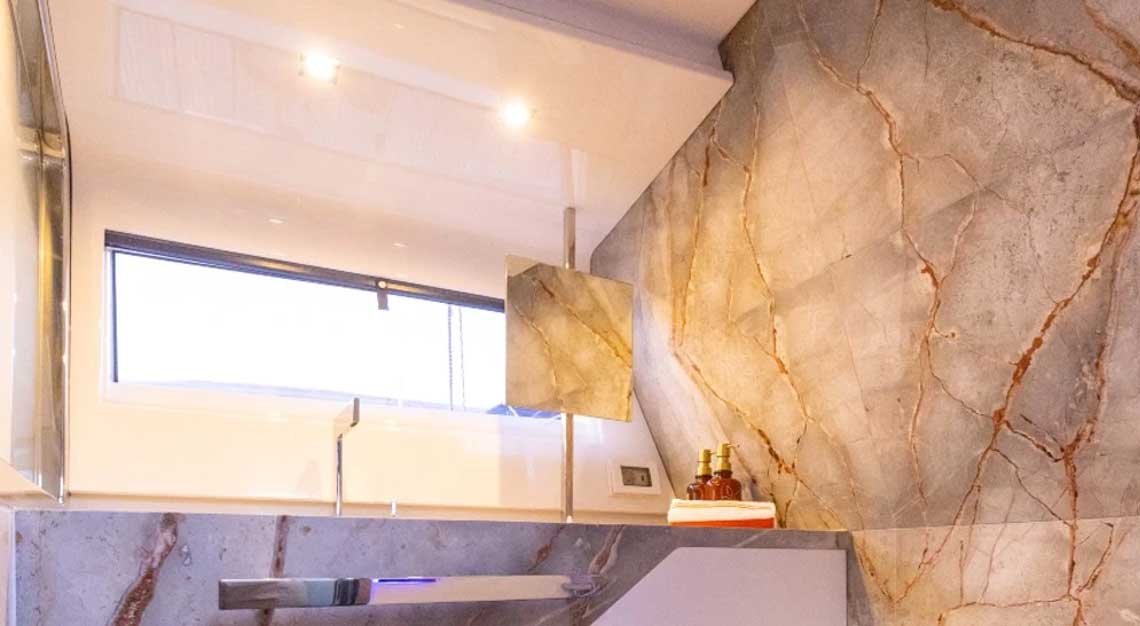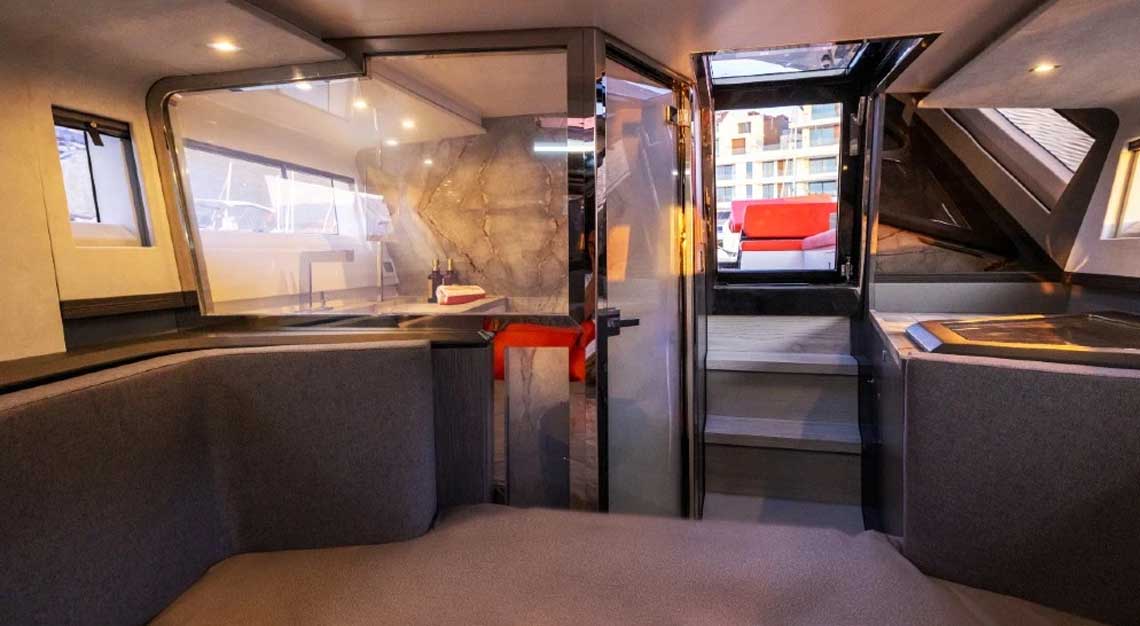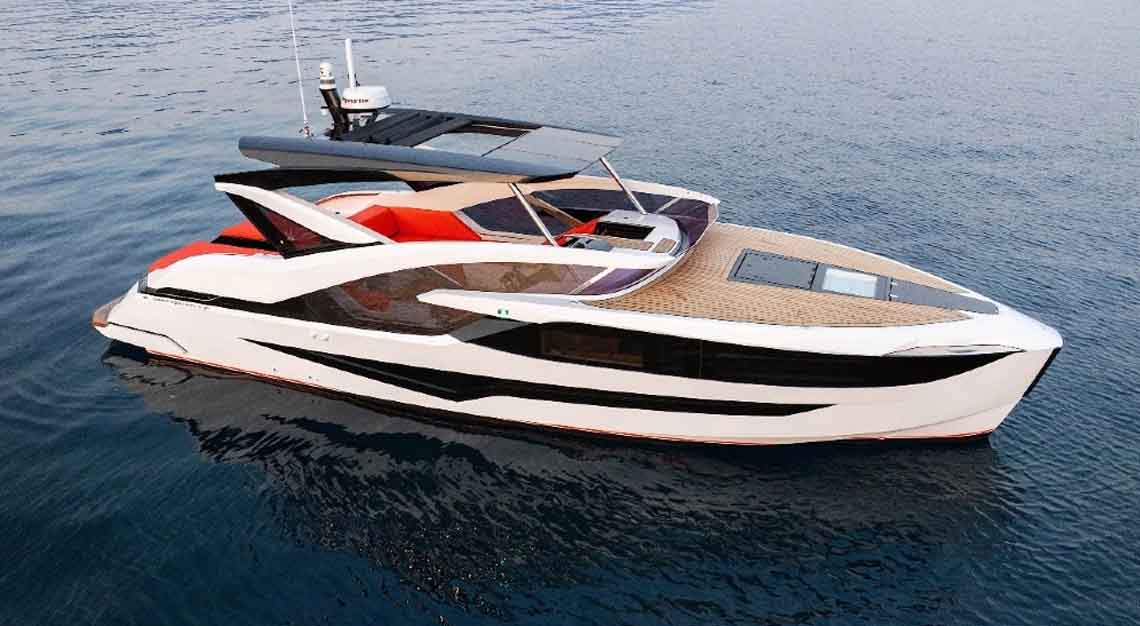 This story was first published on Robb Report USA