Pinot noir from some of Australia's cooler regions like Tasmania, Yarra Valley, Mornington Peninsula, and Adelaide Hills will make a big impact on your taste buds
If you only think Shiraz when you hear about Australian red wine, think again: pinot noir was one of the first varieties brought to the Land Down Under in the early 19th century. Although it has a small vineyard footprint and only makes up about three per cent of all the wine produced in Australia, pinot noir from some of the country's cooler regions like Tasmania, Yarra Valley, Mornington Peninsula, and Adelaide Hills will make a big impact on your taste buds. Expect a bold New World style with flavours of black cherry, raspberry, and spice wrapped in opulent tannins. Pinot noir grown in cool climates will exhibit excellent freshness and well-integrated acidity.
Australian pinot noir pairs with a wide variety of foods including pulled pork, seared tuna, Peking duck, or grilled veal chops. In typical Australian style, it can be equal parts casual or fancy, so try it with something easy like hamburgers fresh off the grill or a more upscale dish such as a rack of lamb. For the vegetarians in your set, it's amazing alongside roasted or fresh beets or mushroom risotto. Here are nine Australian pinot noirs to drink this summer.
Dalrymple 2021 Pipers River Pinot Noir Tasmania Australia
This delicious pinot noir from Tasmania is blended from grapes grown in Pipers River, Coal River Valley, and Swansea. Pipers River's maritime location is cooler and the grapes add structure to the finished wine, while grapes from Coal River Valley add softness and silky tannins. Dalrymple 2021 has aromas of black cherry, red raspberry, and Christmas baking spices with flavours of ripe red fruits wrapped in velvety smooth tannins.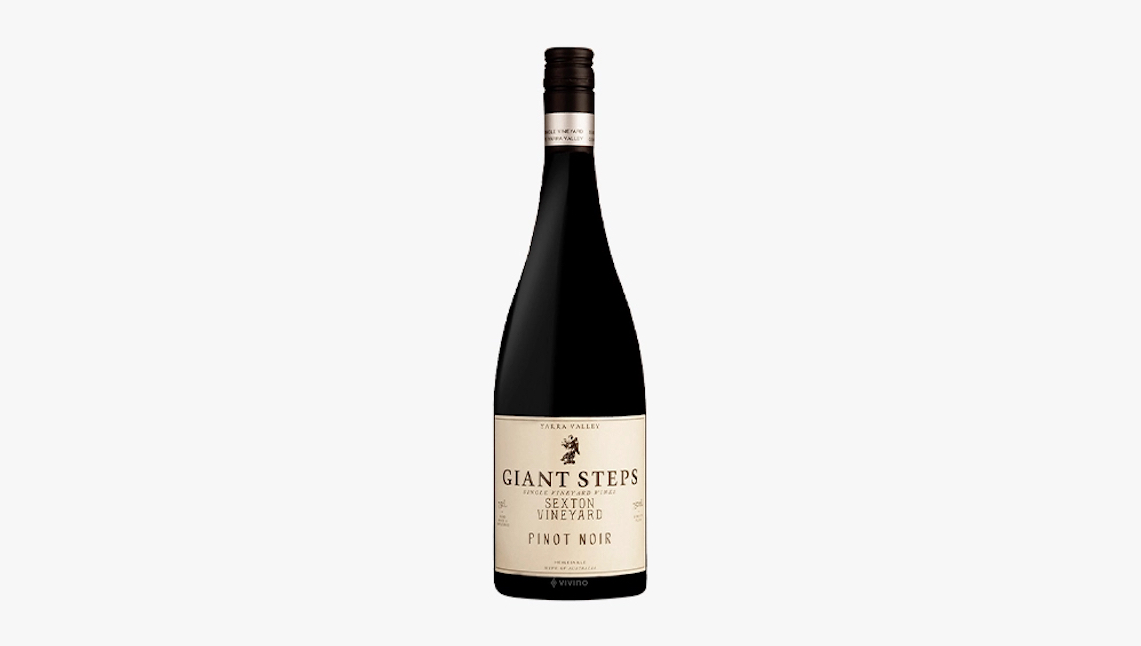 Giant Steps 2021 Sexton Vineyard Pinot Noir Yarra Valley Australia
Giant Steps in Yarra Valley produces amazing pinot noirs and visitors to the winery should always make sure to ask for their homemade pizza when wine tasting. They have a sourdough 'mother' starter that has been used for years to make excellent thin-crust pies. Do yourself a favour and pair it with this Sexton Vineyard pinot noir. The vines were planted in 1997 and are now hitting their stride. This stunning wine has aromas of deep dark red raspberry, cherry cobbler, and whiffs of cinnamon and clove. In the mouth, there are powerful flavours of ripe red fruits and cassis with a well-structured yet silky tannic backbone.
Bass Phillip 2020 Premium Pinot Noir Gippsland Australia
The vines used to make Bass Phillip Premium Pinot Noir produce less fruit than others, but the winemaking team agrees the grapes have more concentration of flavours and thus produce excellent wine. After fermentation, the wines are allowed to undergo malolactic fermentation in the barrel which results in a creamier tasting (and feeling) wine. The 2020 has aromas of red raspberry, red currant, and dark cherry with a strong whiff of vanilla in the forefront. The palate reveals complex ripe fruit flavours with hints of cherry vanilla and brown baking spices enveloped in silky sheets of fine tannins. Truly an elegant pinot noir from Australia.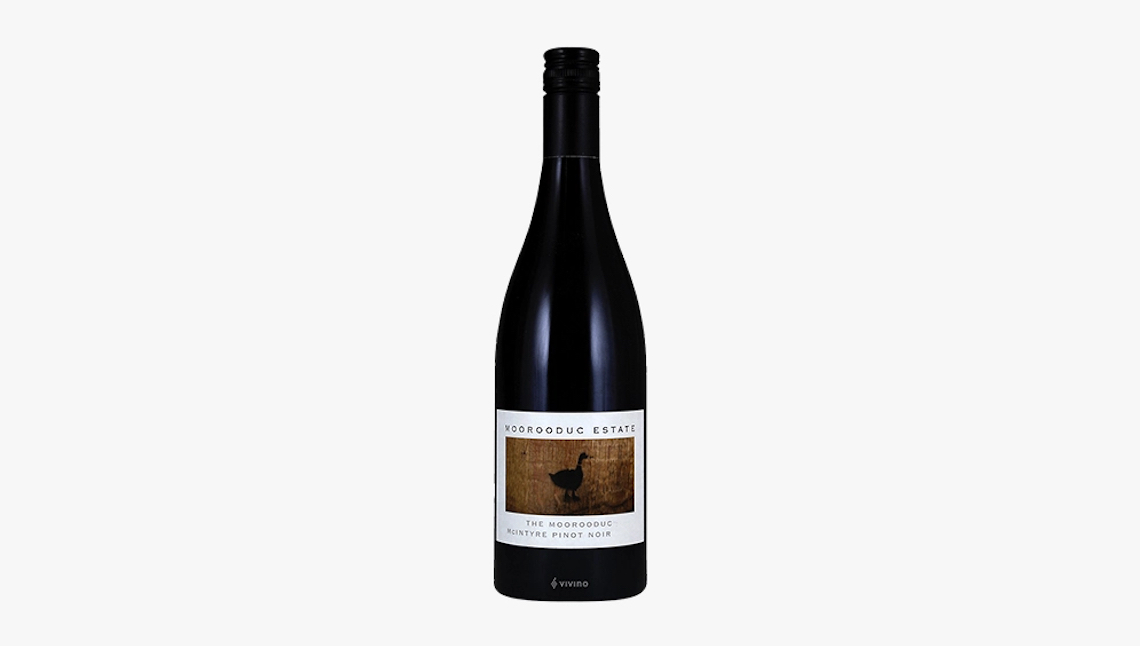 Moorooduc 2019 Pinot Noir Mornington Peninsula Australia
Winemakers Richard McIntyre and Jeremy Magyar choose to hand harvest, completely destem their grapes, and allow natural fermentation using only wild yeasts. The 2019 spent 20 days macerating on the skins and the resulting wine was allowed to undergo natural malolactic fermentation in the barrel. The wine was aged for 17 months in the barrel with only one racking. It was then bottled without fining or filtration. It is deep garnet in colour with aromas of black cherry, dried herbs, and whiffs of freshly picked shiitake mushrooms. It has ripe red and black fruit flavours with touches of pomegranate and cranberry in the post palate. The tannins are silky and there's a nice burst of bright acidity at the very end.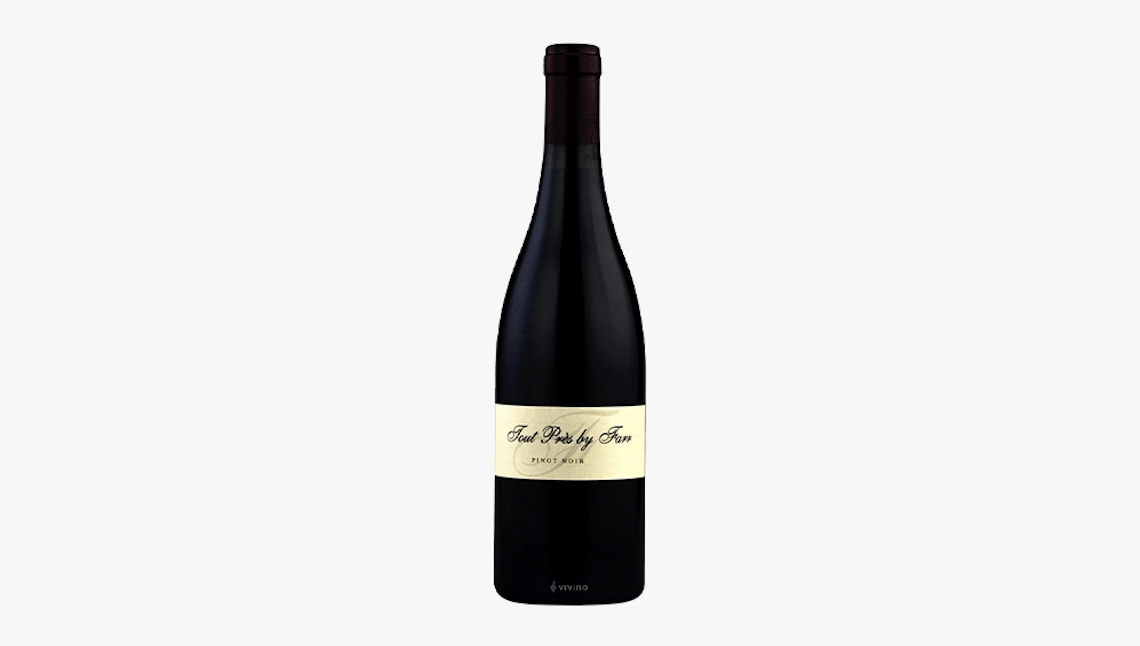 By Farr 2019 Tout Pres Pinot Noir Geelong Australia
Gary and Robyn Farr purchased their original estate in the early 1990s and today their holdings total 130 acres with 36 of those under plantation. It is located about 60 miles south of Melbourne in the Moorabool Valley between Geelong and Ballarat. Their soils are predominately volcanic which adds a touch of smokiness and minerality to their wines. The 2019 Tout Pres has concentrated aromas of dark cherry, red plum, and red raspberry. It is soft on entry with a voluptuous mouthfeel, silky tannins, and flavours of crushed purple violets, cherry vanilla and pomegranate juice.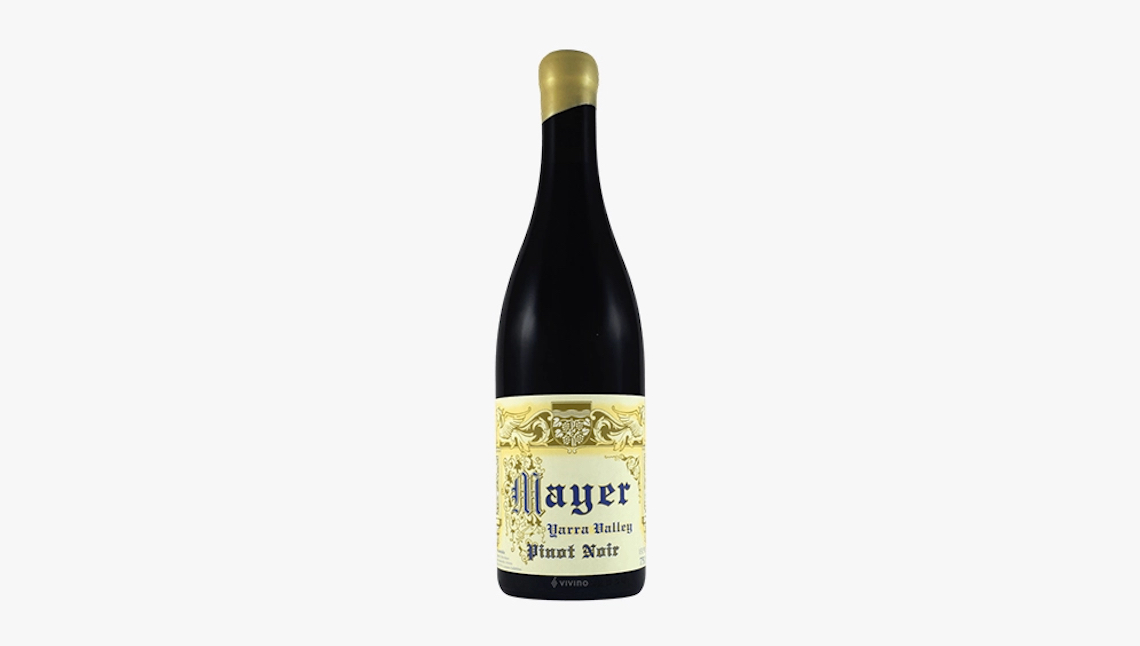 Mayer 2021 Close Planted Pinot Noir Yarra Valley Australia
Winemaker Timo Mayer was raised in a winemaking family in Württemberg, Germany. Although the family has 400 years of history there, Timo and his American wife Rhonda fell in love with Australia and chose the Yarra Valley as their home. In 2004 he started using whole-bunch fermentation to create wines with more complexity and he is generally credited with bringing this European technique to winemaking in this Australian valley. His 2021 pinot noir has aromas of ripe red fruits, brown baking spices, a touch of smoke, and a bit of bramble in the bouquet. Flavours of red raspberry, red plum, and strawberry are enrobed in soft tannins on the palate. There's a pleasant splash of bright acidity in the post palate.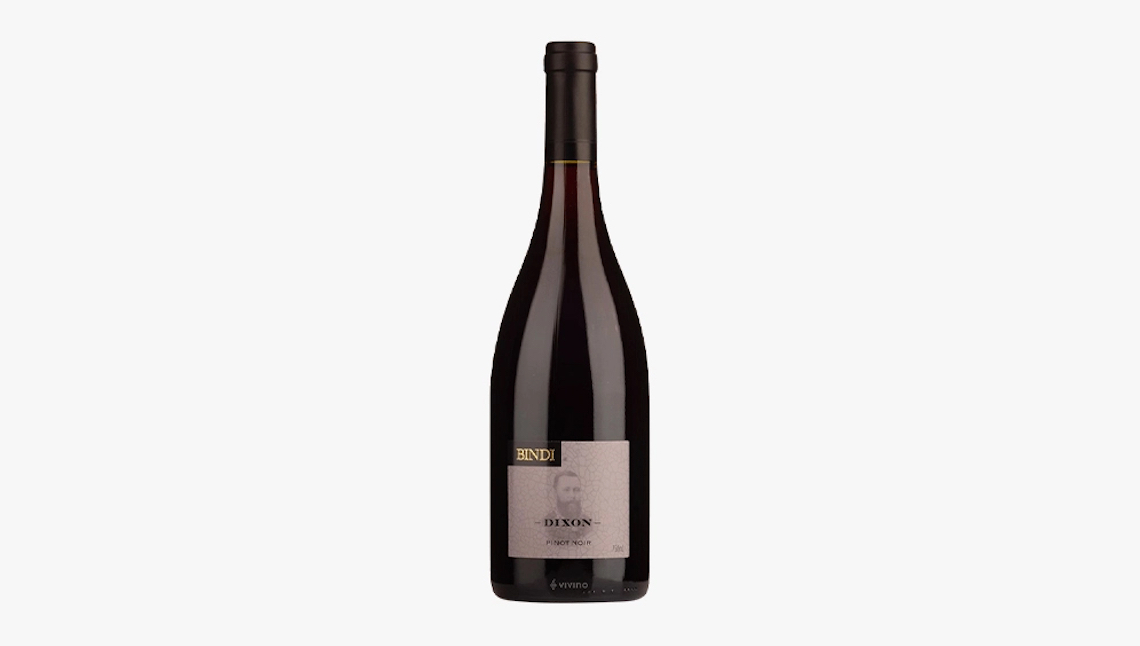 Bindi 2021 Dixon Pinot Noir Macedon Ranges Australia
In the past, owner and winemaker Michael Dhillon has been nominated for Viticulturist of the Year, Winemaker of the Year, and Winery of the Year. When you try his wines, you know the honours are well deserved. His 2021 is medium cherry red-coloured in the glass with aromas of ripe red cherry, pomegranate juice, and rose petals. It has enticing flavours of crushed violets, red cherry, strawberry, and red raspberry. It has good heft on the palate with a sturdy tannic backbone and a nice long finish.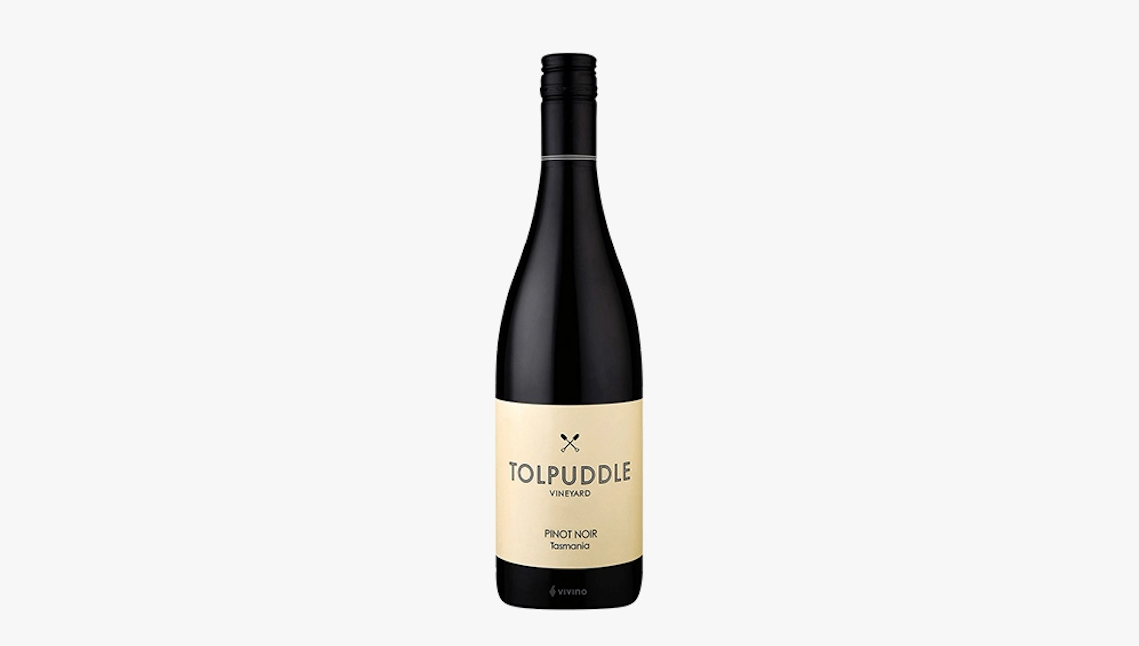 Tolpuddle 2021 Pinot Noir Tasmania Australia
Grapes for Tolpuddle were hand-picked and then fermented using whole berries and whole bunches. The winemaker prefers to use open-top fermenters and gently plunges the grapes to extract tannins and colour from the skins. The wine is then aged in French oak barrels, with about one-third of them being new. It has a complex bouquet including ripe red fruits, anise, and a whiff of fennel frond. On the palate flavours of blueberry, red raspberry and red plum are accented by dried cinnamon, ginger, and nutmeg. The tannins are soft and the finish has a touch of spice at the very end.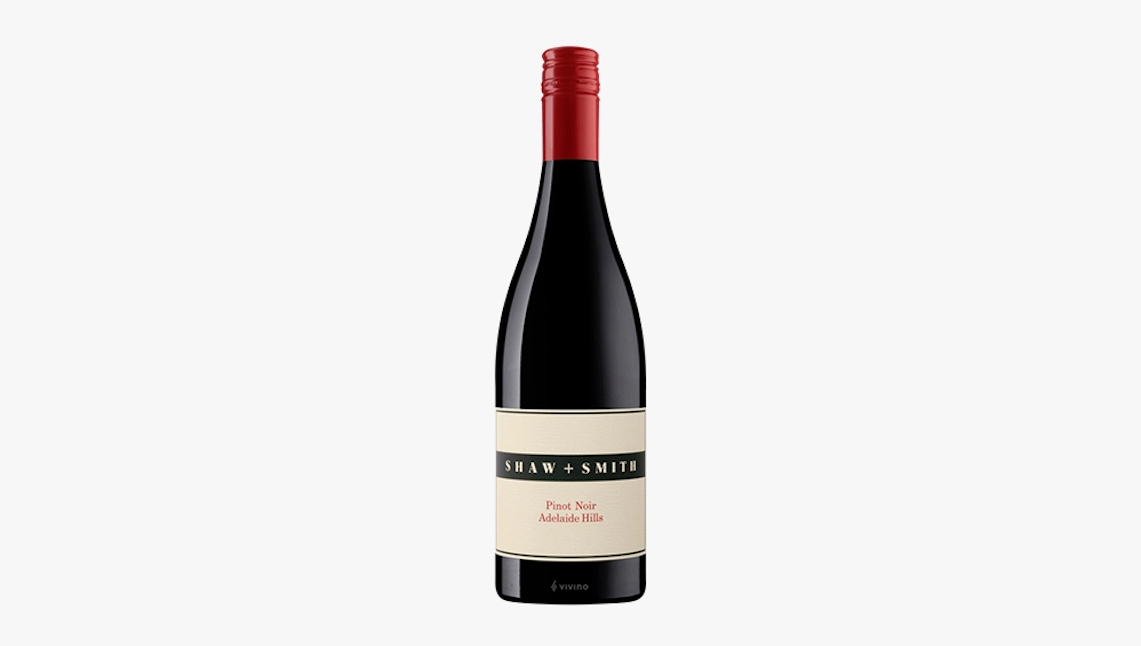 Shaw + Smith 2021 Pinot Noir Adelaide Hills Australia
This eponymous winery was founded by winemaker Martin Shaw and Master of Wine Michael Hill Smith in 1989 in the Adelaide Hills. The team currently owns 145 acres in Lenswood, Piccadilly, and Balhannah. This 2021 vintage is medium-bodied with aromas of black raspberry, red cherry and candied orange peel. In the mouth there are dark fruit flavours such as cassis and black plum, but with a touch of brown baking spices that take the lead before the seductive finish.
This story was first published on Robb Report USA