Open till late at the Mondrian Singapore Duxton, Jungle Ballroom is a watering hole where you can carouse till 2am
Editor's note: For more Date Night stories, click here.
Certain occurrences are confined to the world of fiction or the expanses of our imagination. Take falling through the jungle canopy for example, if the term 'whoosh' were reimagined in film, this scene would best describe that rushing sound. In a whimsical cartoon, the branches and leaves blur past the intrepid character as they fall through each verdant layer, the sound of cutting through air dominating the scene. While we may never experience such a descent—at least not while we're conscious—such imagination sets up perfectly for inspiration. And Jungle Ballroom didn't let this opportunity pass.  
Open till late at the Mondrian Singapore Duxton, Jungle Ballroom is a watering hole in a quiet, discreet corner of the hotel where you can carouse till 2am. As if the sense of clandestinity isn't strong enough, the bar is made accessible by two covert entrances: through a 'secret tunnel' wrapped in vines, and through the dim, curtained entrance within the hotel.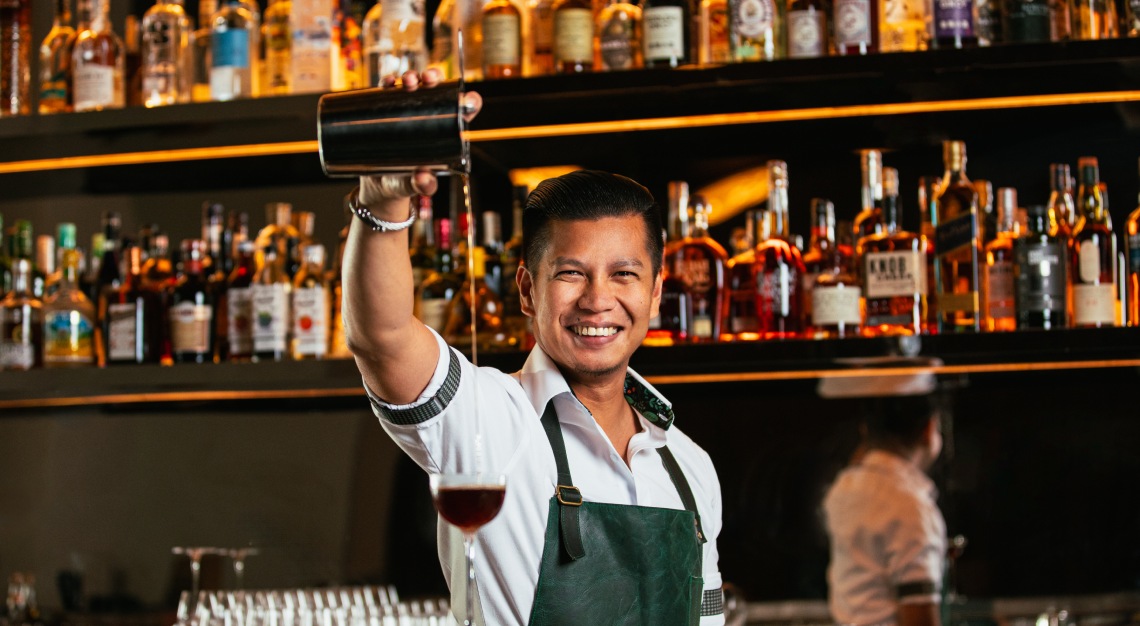 Upon entering the den, you'll find acclaimed—and well-liked—head bartender Adrian Besa holding court. Cocktail devotees may know him from his time at MO Bar, where Adrian led his team to bag the prestigious Art of Hospitality award at Asia's 50 Best Bars in 2021, and rightfully awarded so. Looking back at the pictures, Besa noticeably photobombed one of my cocktail shots with a finger heart and a goofy smile plastered on. He doesn't just hold court; he holds hearts, too.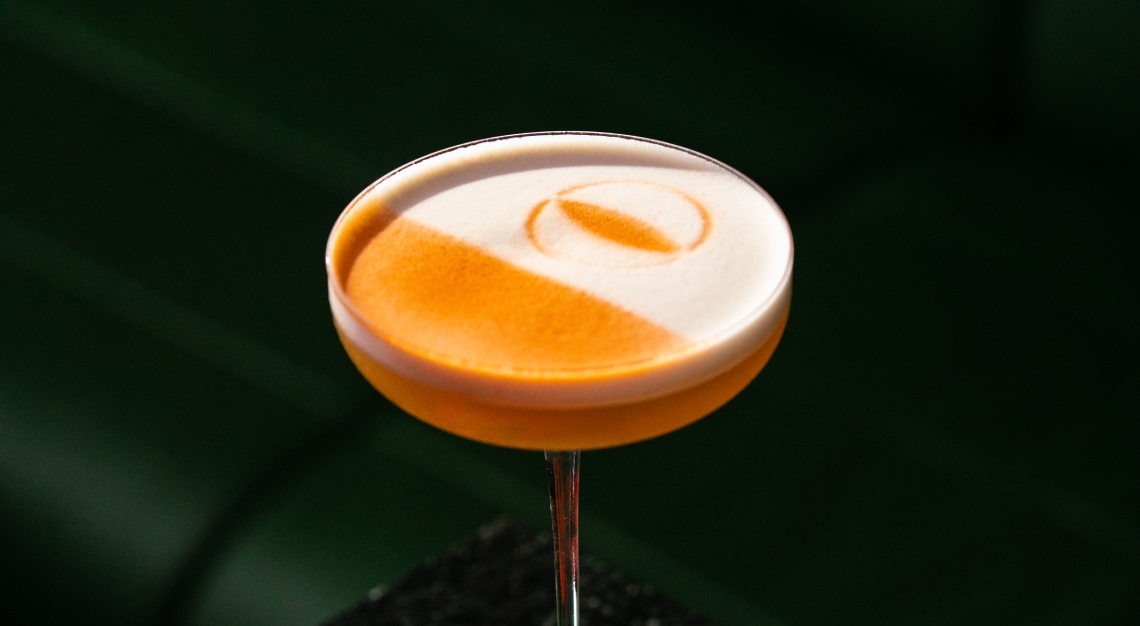 For a swinging wild time, begin your dramatic fall through the menu's Jungle Canopy with a View from the Treetops. Singapore dry gin and sweet Bianco vermouth with citrus and persimmon is a refreshing elixir for a start, and possibly my favourite. The plummet continues to the Understorey, where you may discover a Rose-Hued Waterfall. Garnished with a swirl of rose-tinted edible paint, the blend offers a vibrant take on a spritz with Bianco vermouth, lightly herbal Yellow Chartreuse and acidic fruit flavours. Upon landing on the Forest Floor, tread carefully or stumble upon The Lost Ruins, a racy martini made dirty with a touch of bitters, acidity and a botanical finish.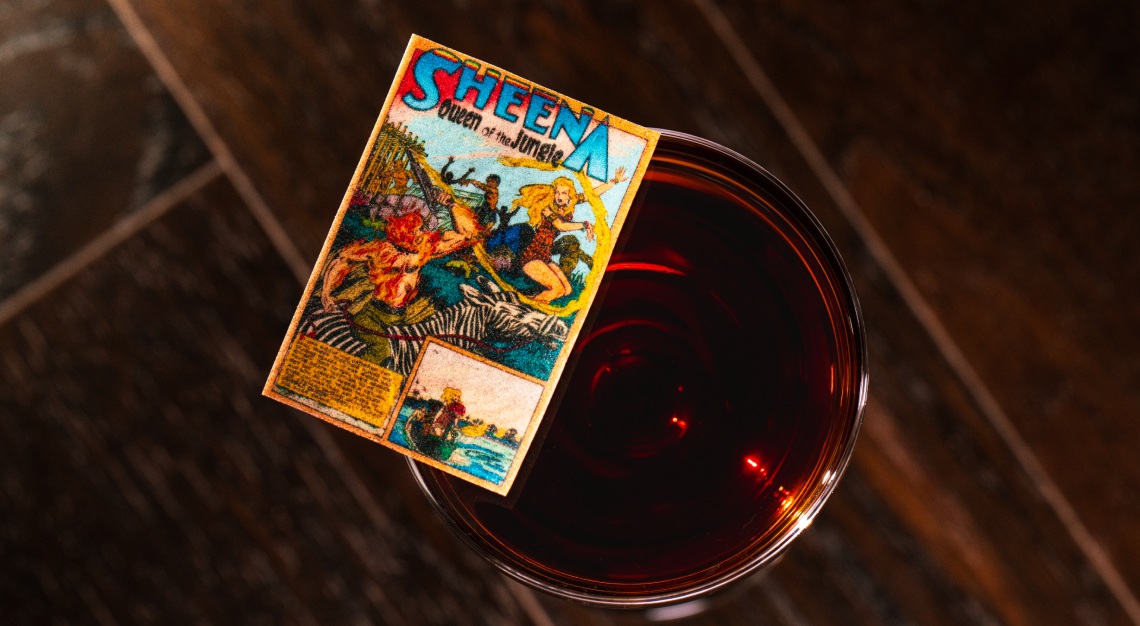 For the smart parachuters idling down the understorey, the Queen of the Jungle awaits you for a date night with vines. Topped with a rice paper emblazoned with the 1940s comic book cover of Sheena, Queen of the Jungle, the herbaceous cocktail is crafted from rye whiskey and Barolo Chinato, an aromatised wine with notes of rhubarb and cardamom. For lighter, sweeter concoctions, try the The Monkey Cup, rich in pineapple rum and apricot brandy with a hint of effervescence; or High Water, if you enjoy sweet cachaça rum and dark berry-flavoured cassis. 
The offerings at Jungle Ballroom, like ever-changing landscapes, are set to evolve. Besa and his team look to regularly embark on 'Jungle Journeys' around the region, holding temporary residencies in unique bars not just for the cultural exchange but to also return brimming with new ideas and liquors. 
For the time being? Welcome to the Jungle Ballroom.
Jungle Ballroom
16A Duxton Hill,
03-03,
Singapore 089970
Tel: +65 6019 6005