The Duet brings the Embraer Phenom 300E and Porsche 911 Turbo S together
While it's commonplace for luxury brands to design an aircraft's interior, what would a jet-and-sportscar pairing look like? Embraer and Porsche showcased just that with the Phenom 300E and 911 Turbo S.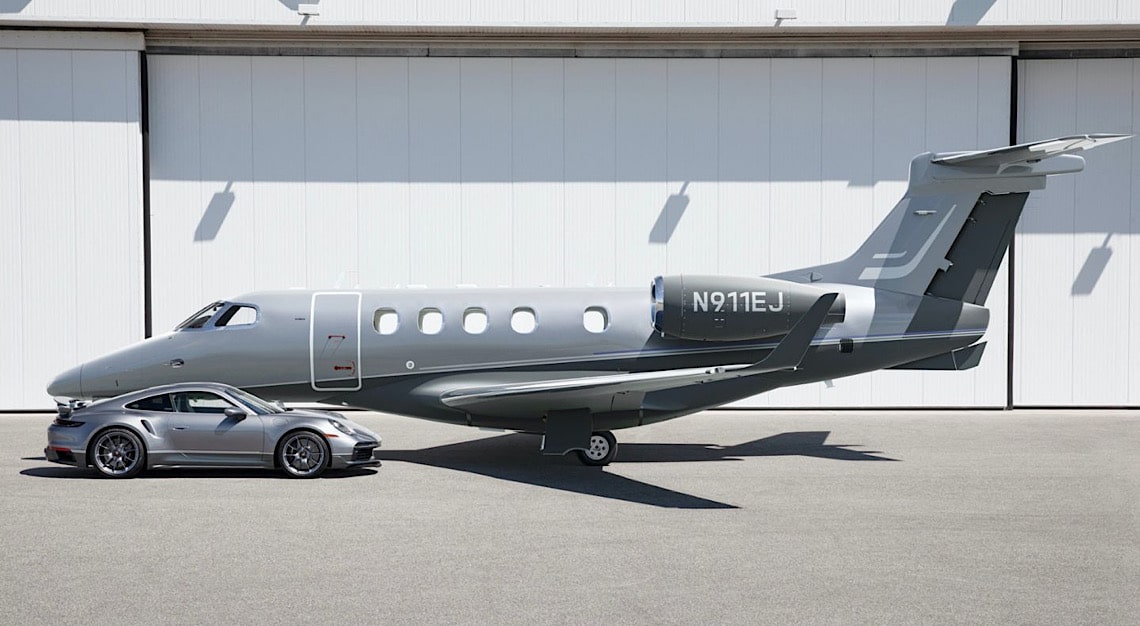 While technical specifications remain the same, both vehicles receive a total design overhaul. They share a two-tone palette of metallic grey and silver metallic, along with complementing chrome and blue trims. Then, there are Duet badges, and registration numbers subtly inscribed on the underside of the rear wing and sides of the car key.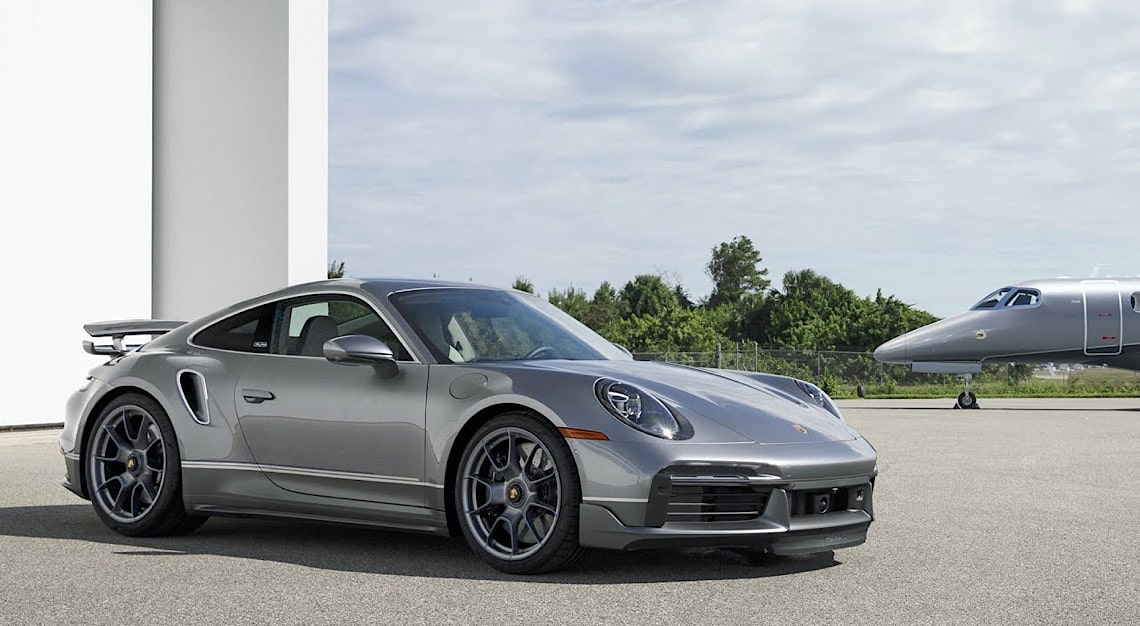 The 911 Turbo S' air intake is painted in chrome to match the nacelles of the aircraft, while the steering wheel's 2-4 and 8-10 hour positions are highlighted in chalk-coloured leather to emulate the pilot's control wheel design. The 'No Step' lettering found on the aircraft wing has also cleverly found its place on the car door.
In return, Phenom 300E takes a piece of the car to the skies, using the same sew patterns, red pull straps and blue accent stitches on its seats.
Just 10 Duets, priced from US$10.9 million (S$14.4 million) – excluding spec upgrades – are available. Accompanying the owners from land to sky are a customised pilot's bag, two weekenders, and a limited-edition Porsche Design watch. Deliveries are expected in 2021, making this a slightly belated Christmas present for oneself, but a rather kick-ass way to begin the new year.
This story first appeared in the December 2020 issue, which you may purchase as a hard or digital copy