Ferrari's least pricey convertible, the Portofino, has just been given a midlife refresh, bringing it in line with the Roma coupé
Hot on the heels of the recently-launched-in-Singapore Ferrari Roma is its drop-top cousin, the Portofino M. The 'M' in its name stands for 'modificata', a term Ferrari reserves for models that have "undergone an evolution that has significantly increased their performance." 
Fancy foreign words aside, you might know it better as a midlife refresh, which is what the Portofino M is – a facelift of a car that was first launched three years ago at the Frankfurt Motor Show. 
This short gap is fairly commonplace for 'regular' cars, but quite a bit more unusual in the sports car world. The Portofino's predecessor, the California, went from 2008 to 2014 without any major changes until the arrival of the California T (the Prancing Horse's first turbocharged car since the F40 supercar of the '80s) that year.
The reasons for the Portofino's rather hurried modifiche are quite obvious, the most important of them being it brings Ferrari's most affordable drop-top in line with its most affordable hard-top, the Roma. 
Visually, the changes are fairly minor, beyond new bumpers front and rear, a new grille and the rear diffuser being separated from the rear bumper, something that Ferrari says allows it to be specified by customers in carbon fibre for the first time.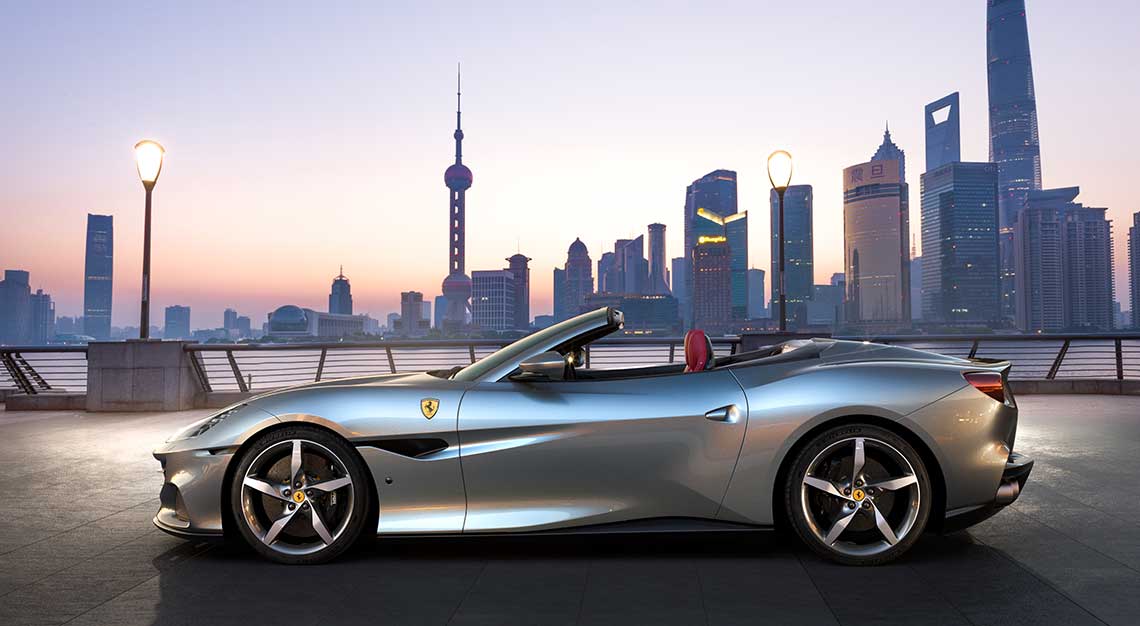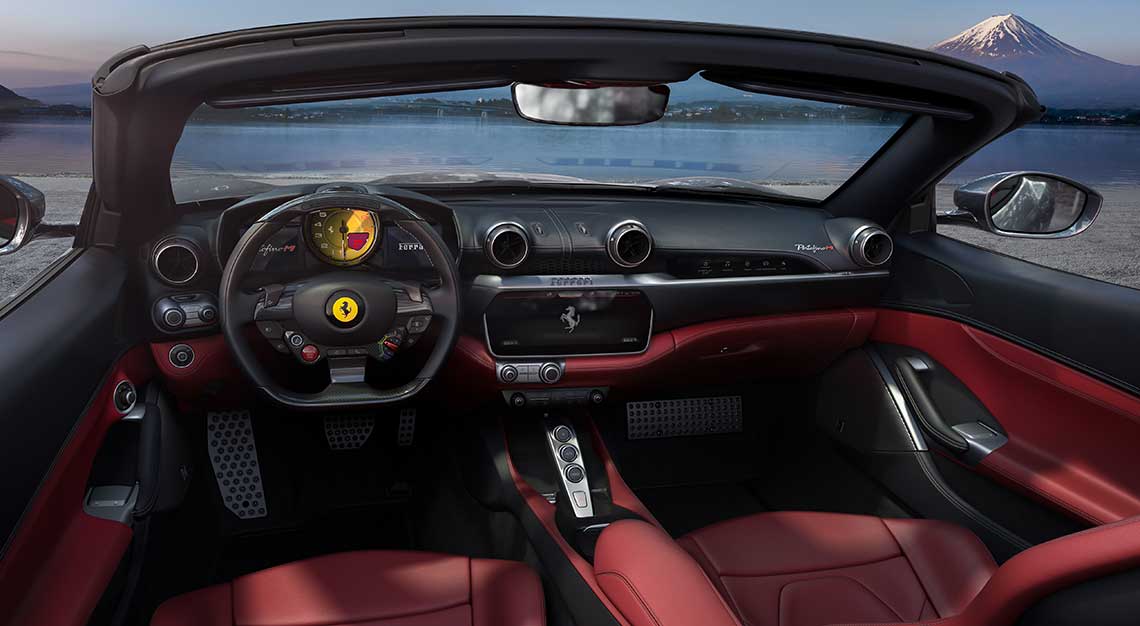 Under the bonnet, its 3.9-litre V8 (a derivative of which is also used on the SF90 Stradale hybrid hypercar) gets a 20hp bump to 620hp, identical to that on the Roma, along with the coupe's eight-speed dual-clutch gearbox. 
Other changes to the Portofino M on the drivetrain front include two new positions on steering wheel-mounted driving mode selector, the Manettino. For the first time ever on the model, and along with a new Wet mode, it receives a Race mode. In conjunction with the Ferrari Dynamic Enhancer software suite, this allows the Portofino M greater sideways action while still keeping the safety net of stability control on. 
The Portofino M's interior gets updated with a curved, freestanding instrument cluster and an optional third touchscreen on the passenger-side dashboard that displays critical driving information and can also be used to control the stereo and satnav. 
Unlike the Roma, however, the Portofino M still retains an analogue rev counter and the central infotainment touchscreen remains a landscape-oriented affair, against the fully digital instrument cluster and portrait-oriented infotainment screen.
No firm dates on when the Portofino M will land on Singapore shores, but a good bet will be around this time next year.