Between the Lumen effect and the Honeygold case, we can't decide which one we're more excited about
Here are some things every watch lover knows – and loves – about A. Lange & Söhne. Traditional, ultra-refined aesthetics, superb technical finesse, and an uncanny ability to pull off the biggest surprises with flawless aplomb. The new A. Lange & Söhne Zeitwerk Honeygold Lumen hits all of the above points, and more, while doubling its original power reserve without so much as breaking a sweat.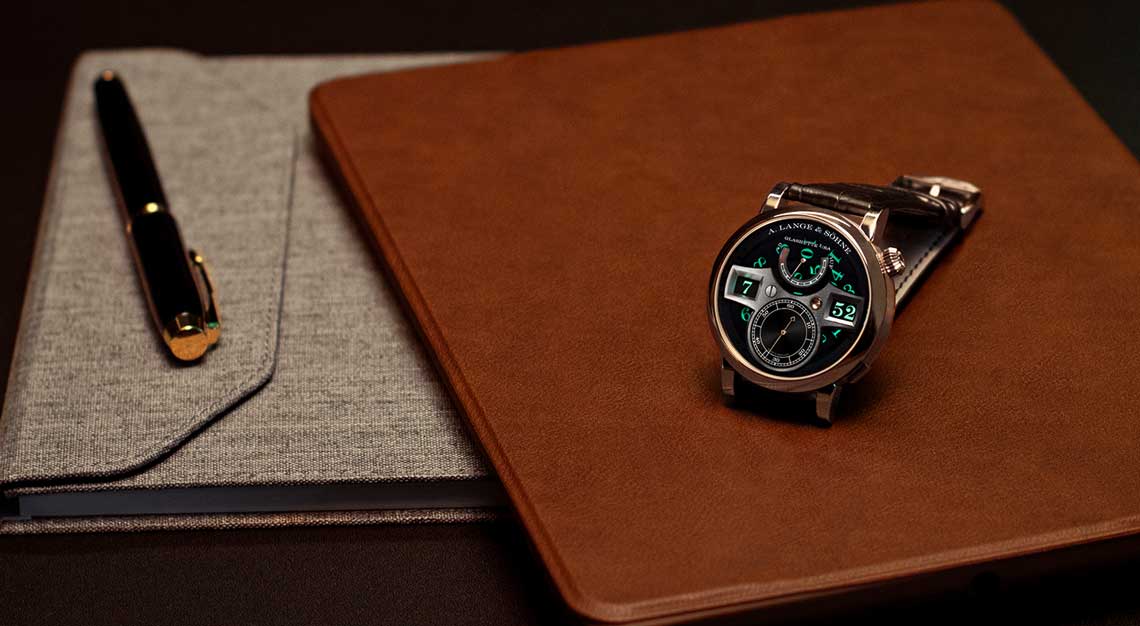 Already a force unto itself, the Zeitwerk is ranked among the most progressive mechanical wristwatches since 2009. With its three-disc jumping numerals indicating the time in a linear digital format, one wonders what secrets hide beneath the curved time bridge. Crafted in black rhodiumed German silver, this component is integral to the movement, which has been updated with two features new to the Zeitwerk collection.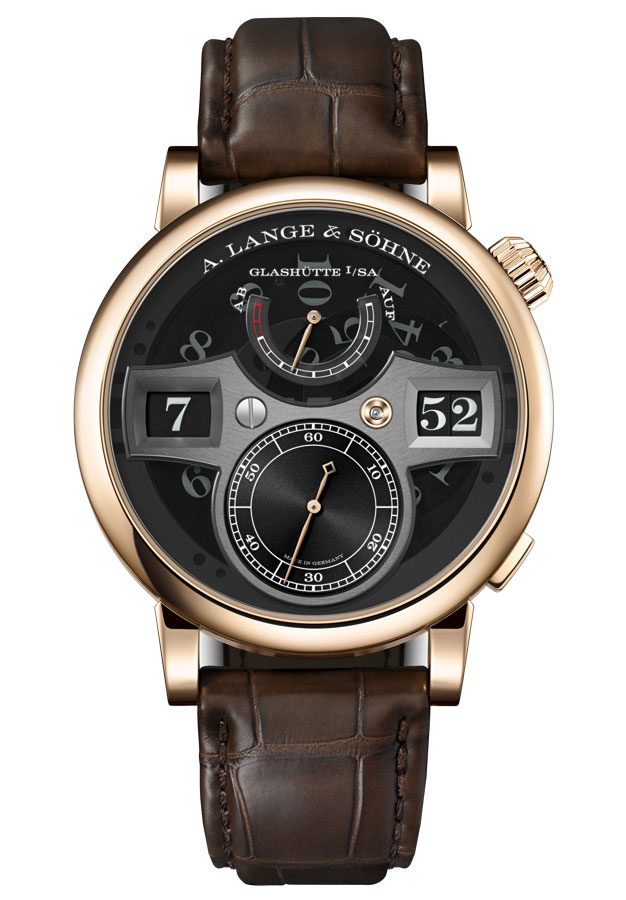 First, Calibre L043.9 has twice the power reserve of predecessor models. Running on two mainspring barrels gives this watch an impressive three days power reserve. All of that power is fully controlled by the patented constant-force escapement, which delivers just enough energy to the time-switching mechanism each time it jumps. It achieves all that without depleting power from the gear train thus affecting rate stability.
Second, this new Zeitwerk has an additional pusher at 4 o'clock allowing the hours to be adjusted independently. Interestingly, the switching impulse is activated upon releasing the pusher rather than upon pushing it. This is so the time-switch is always uniformly executed, minimising any risk of mishandling that might occur.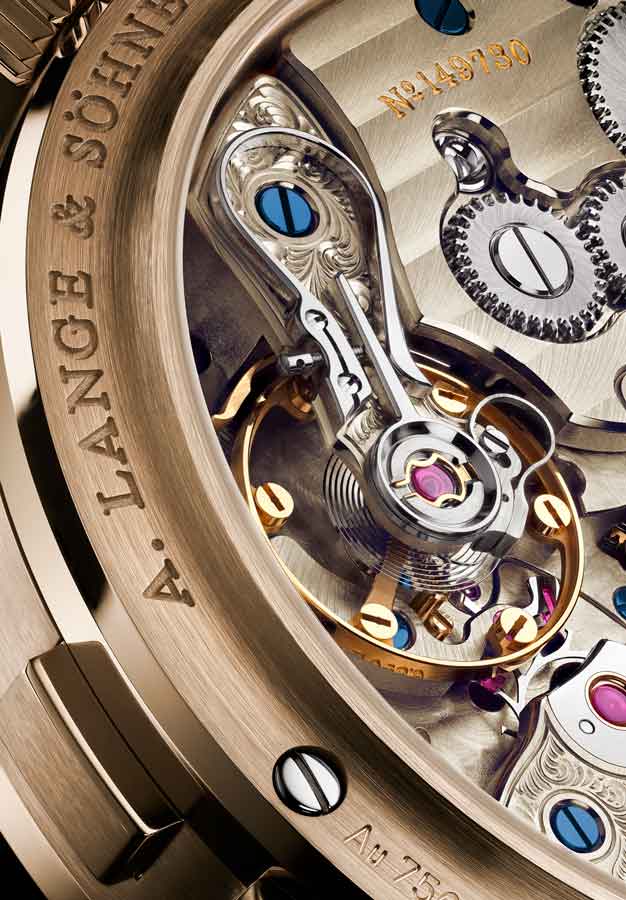 Meanwhile, the minutes continue to be adjusted via the turning crown.
But of course the watch is called the Zeitwerk Honeygold Lumen, where honey gold and Lumen are two constant sources of excitement for Lange aficionados. The former is typically reserved for the most special occasions, and the latter an ultra-modern interpretation of Lange classics that never fails to generate much-deserved hype.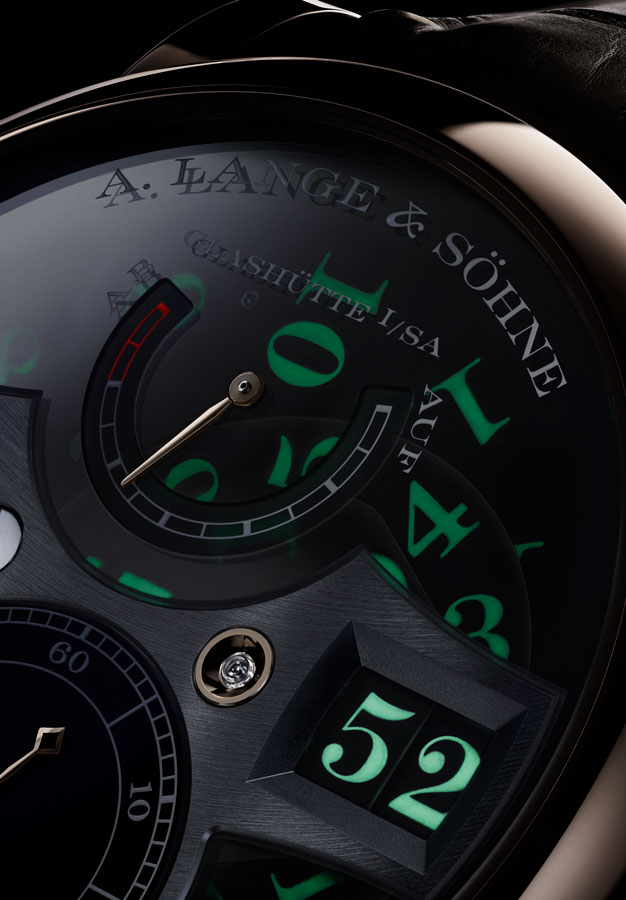 After the Zeitwerk Luminous of 2010, this timepiece is only the second watch in this collection to be 'Lumenised' – so to speak. Other Lange watches made in Lumen editions so far include the Grand Lange 1, Grand Lange 1 Moon Phase, and Datograph Up/Down.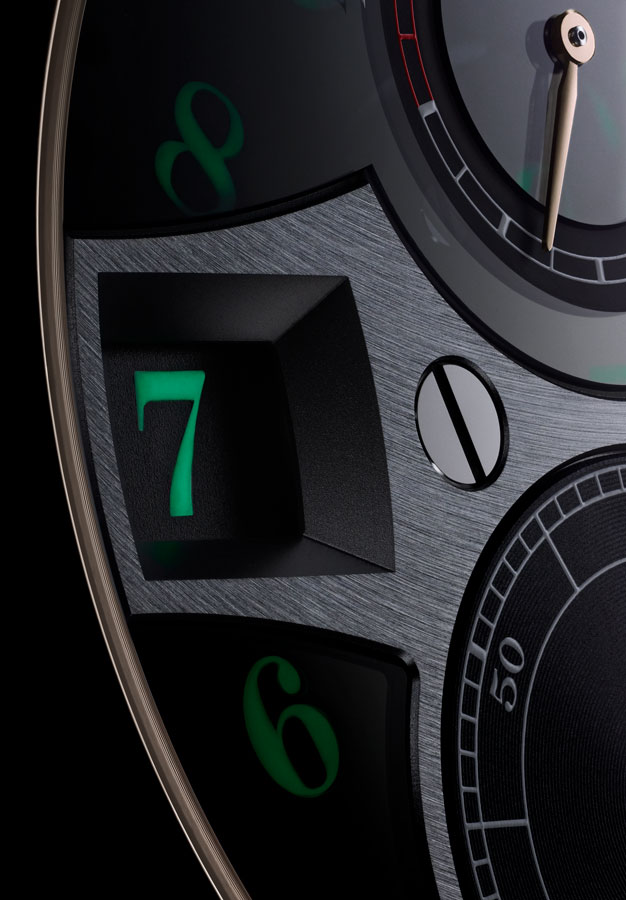 Its light-permeable sapphire crystal dial enables the luminous numerals on the three discs to absorb enough UV light throughout the day, so they could glow at night.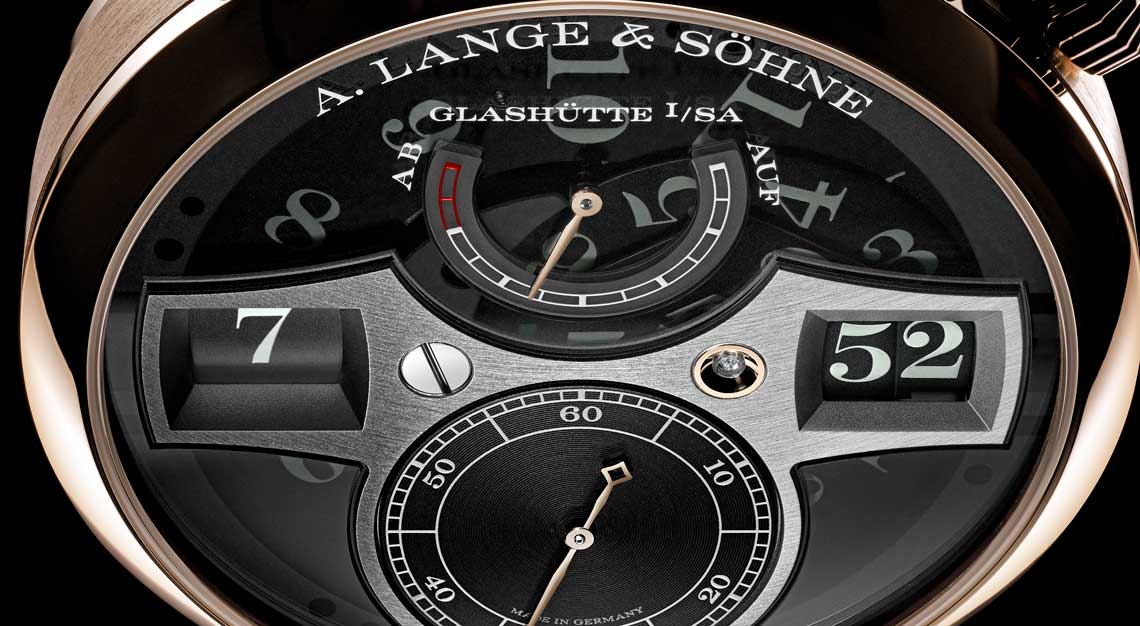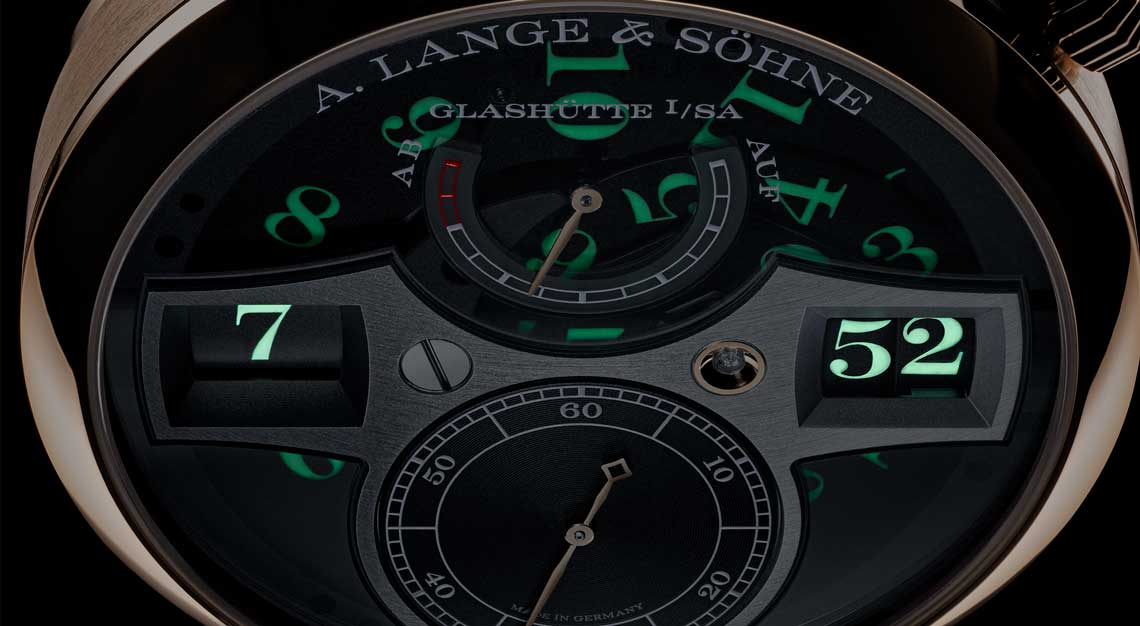 This is also the first Lumen model made in A. Lange & Söhne's own honey gold. A warmer hue of gold, this unique 18K gold alloy is also harder and more scratch resistant than the industry standard thanks to various admixtures and a special thermal treatment during the forging process.
A. Lange & Söhne's Zeitwerk Honeygold Lumen is a 200-piece limited edition that continues a tradition beginning 11 years ago while taking it to the next level.