The Answers With… Alistair Scott, managing director of Jaguar Land Rover (APAC)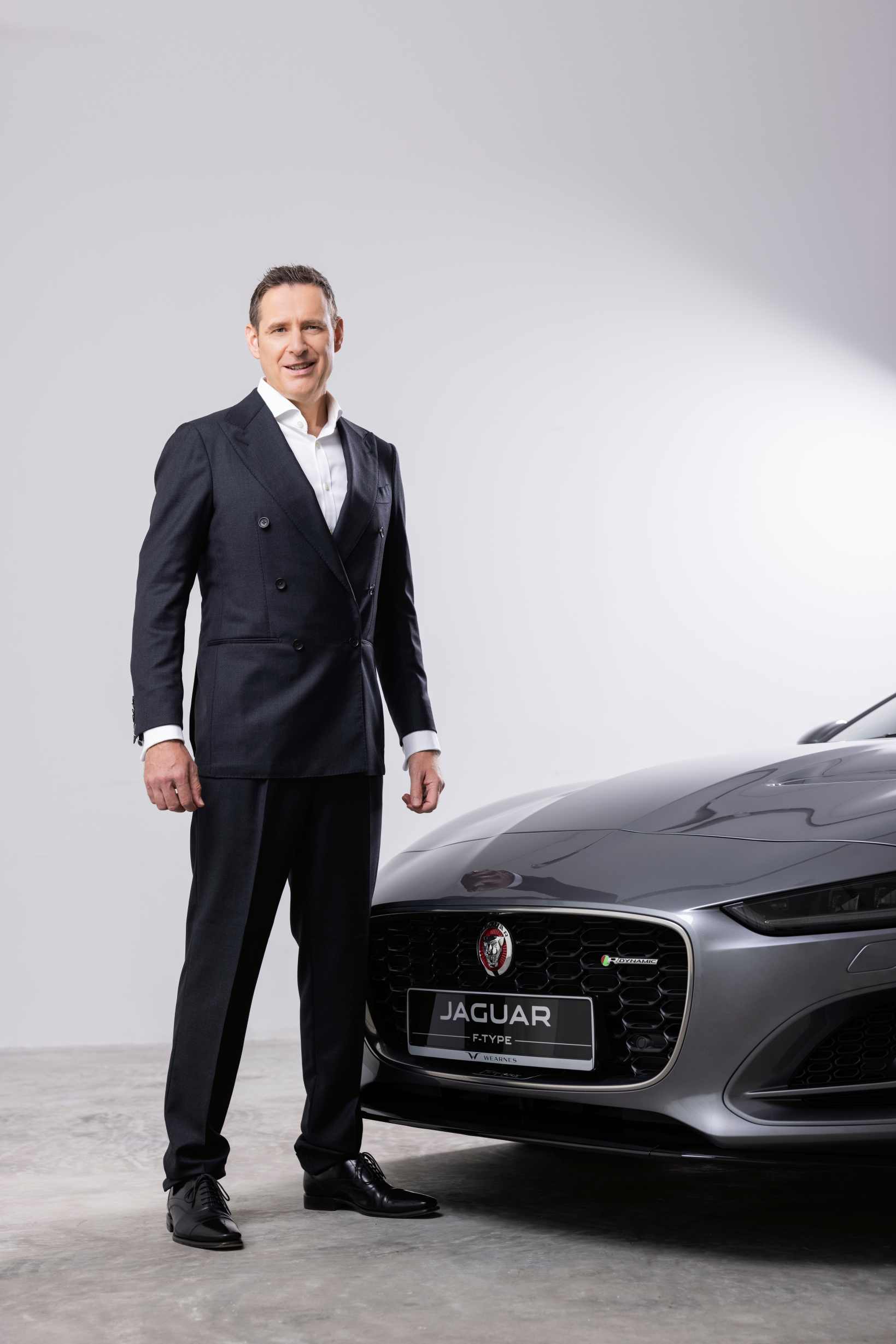 What is your origin story?
Where do I begin? I was born in the UK and lived in many countries, including Northern Nigeria, from the '70s to the early '80s. I have travelled around Asia, all done by backpacking on trains and buses, as well as hitch-hiking across parts of Xinjiang province. I've even camped in Mongolia for a month with nothing but an old Russian UAZ-452 van, accompanied by a travelling companion and my driver's Mongolian family! 
Most of my working career has been in Asia. Aside from Singapore, I've worked in Hong Kong, Vietnam and South Korea since the early '90s. I started my career with Jaguar Land Rover in 2013 as a regional business manager responsible for Brazil, Latin America, Australia and Asian markets. Less than a decade later, I climbed the ranks and was officially appointed the managing director of Asia Pacific in May 2021, leading the business' sales, service, network and marketing functions across 16 markets in the region.
Do you have a life mantra?
If you have a passion or drive in life, do something radical and make the most of it! Try to leave a positive impact on others.
How do you feel about gut instincts?
With experience, relying on your gut instincts can sometimes be a potent tool.
Do you stress easily? What's your favourite way to de-stress?
A good practice is to remind yourself that there's no benefit in constantly worrying about things you can't control nor if you cannot influence the outcome: this change in mindset has helped significantly over the years. Getting regular exercise helps me clear my head. I'm a huge biking enthusiast and appreciate my regular rides.  
How do you feel about the four-day work week?
It would be beneficial to countries with an unhealthy and obsessive nature to put in long hours every day. It's worth noting that now we can communicate so easily and freely, it's very easy to get drawn into working more hours, and this is a global issue. Countries are experimenting on this and its effects on efficiency, but more research is required. On the flip side though, looking at it from a retail and commercial business perspective, a four-day workweek might affect operations. I'm all for finding more efficient and effective ways of working. 
Do you like routines or do you prefer to wing it?
I like routine, and planning, but am also capable of adapting quickly to difficult situations.
What's your daily ritual?
On some mornings, I would get up at 4.30am to squeeze in a bike ride anywhere from Kranji, East Coast park and downtown. During the school term, I'd wake up at 5.30am to drop them off at school before heading to work. One of the first things I do is check my phone to check in with family, reply to emails or check sporting results, particularly cricket and football. 
How would you describe your personal style?
I'm a firm believer in comfort over style. I'm dressed professionally at work but am casual and relaxed over the weekends.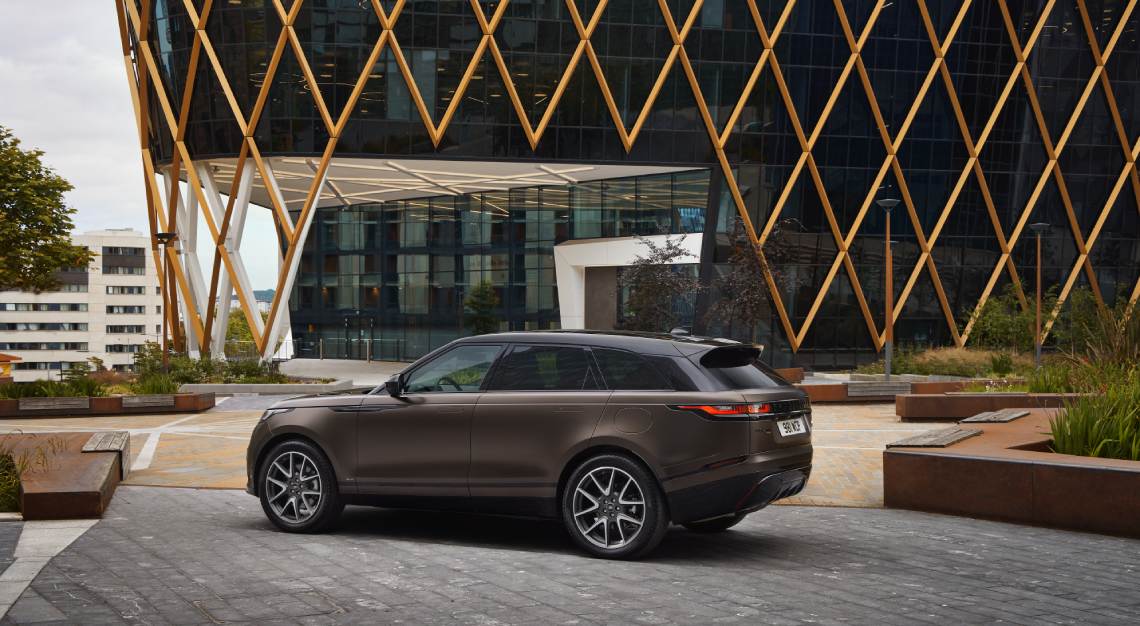 What is your favourite car? (Not a trick question)
If I had to choose, it would be the Range Rover Velar and the Land Rover Defender. The Velar is the perfect family vehicle that can seamlessly suit so many different lifestyles. It's also one of the most stunning SUVs we've ever built. The new Defender, on the other hand, is beautiful and iconic.
Describe your ideal vacation.
Without a doubt – clear skies, fresh air, sand and water. A quiet and sunny beach somewhere in Australia would be perfect. 
Favourite hotel?
The Rosewood Phnom Penh in Cambodia. Authentically Asian with a contemporary touch, the hotel's attention to detail is brilliant, with fantastic quality. Out of all the hotels I've been to, this stands out.
Casual or fine dining?
Casual. I'm all for simple and good meals, and spice is always high on the list.
Favourite restaurant and bar.
Brasserie Gavroche, Employees Only and Blu Jaz Cafe.
Favourite drink ever.
A gin & tonic, negroni or craft ale.
Favourite music.
Nick Cave and the Bad Seeds. Tom Waits, too.
What other interests do you have that will impress?
My interests include cooking, photography, motorsports, wines and visiting unique parts of the world, especially places with architectural and historically significant landscapes. I'm particularly interested in the second world war and post-war political dynamics.
What causes are important to you?
There isn't a particular cause, but I especially admire those pushing for better education, children's and women's rights in developing countries. Giving back to the community is important to me and my wife, and we make sure we expose our children to give back and perform charity work during their school breaks.
What is something you wish you could do?
A dream of mine is to drive from Singapore to the UK in a Land Rover Defender.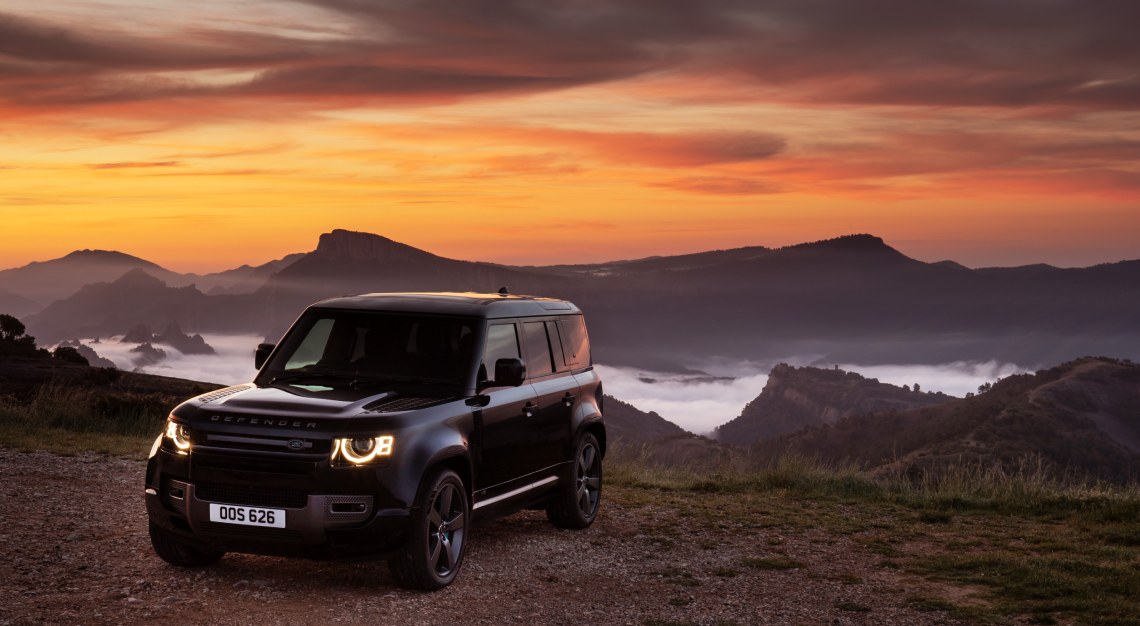 Describe your life at Jaguar Land Rover.
It's been life-changing. My job has been immensely gratifying, and it has given me incredible exposure with a fantastic overview of what it's like to work for an original equipment manufacturer. The Asia Pacific region is very dynamic, and the customer profile is also radically different from other parts of the world, so it is exhilarating to go to work every day.
How has the desire for luxury automobiles changed?
How the desire for luxury vehicles has changed is expressed in the demand for customers searching for greater design exclusivity and integrity. Customers want to send a message of intent with what they purchase; some overtly express this while others seek a less audacious statement. The focus from premium brands to offer a bespoke level of tailoring with unique design cues is clear, but more so than ever, I believe this hinged on the back of the original Land Rover SUV concept. We've owned and led this portion of the industry for decades, but when you consider the likes of Rolls Royce, Lamborghini or Aston Martin (etc) having entered the SUV segment in one form or another, it suggests that there is no let-up in sight for luxury automobiles.
What do you think "luxury car" will mean in 2030?
This in essence falls well into Jaguar Land Rover's (JLR) modern luxury theme under re-imagine. The ever-increasing level of desire around stunning design is so compelling. JLR has just launched the new Range Rover and while steadfastly holding onto many DNA design values from its predecessor, I believe this luxury car has already earned itself a deserved reputation in re-defining what luxury truly means. A luxury car requires the latest technology packaging but increasingly presented with subtle styling cues. The fact that manufacturers (such as JLR) can create a car that still looks brilliantly conceived, even several years later, instinctively tells you that to deliver 'luxury' (timeless classics) means design engineers must look far into the future. JLR owns a very unique space here and this is what I value in what a luxury car means. By 2030, our reductive design principles must be sustained but at the same time we (and the industry) will need to deliver on all environmental expectations, but without compromise.