Aman New York is a quiet, intimate oasis marked with an indelible past, and inimitable grandeur
Touted as the most exclusive hotel brand in the world, Aman has set foot in the bustling streets of Manhattan. Introducing Aman New York, the latest star of Fifth Avenue is housed in the city's finest Crown Building. It then comes as no surprise that the new 83-suite hotel and its 22 branded residences in 57th Street—part of it aptly dubbed the "Billionaires' Row"—charges minimally US$3,200 a night (and that's the least expensive room without the breakfast option). A corner suite that's 188 square metres goes from US$15,000 a night.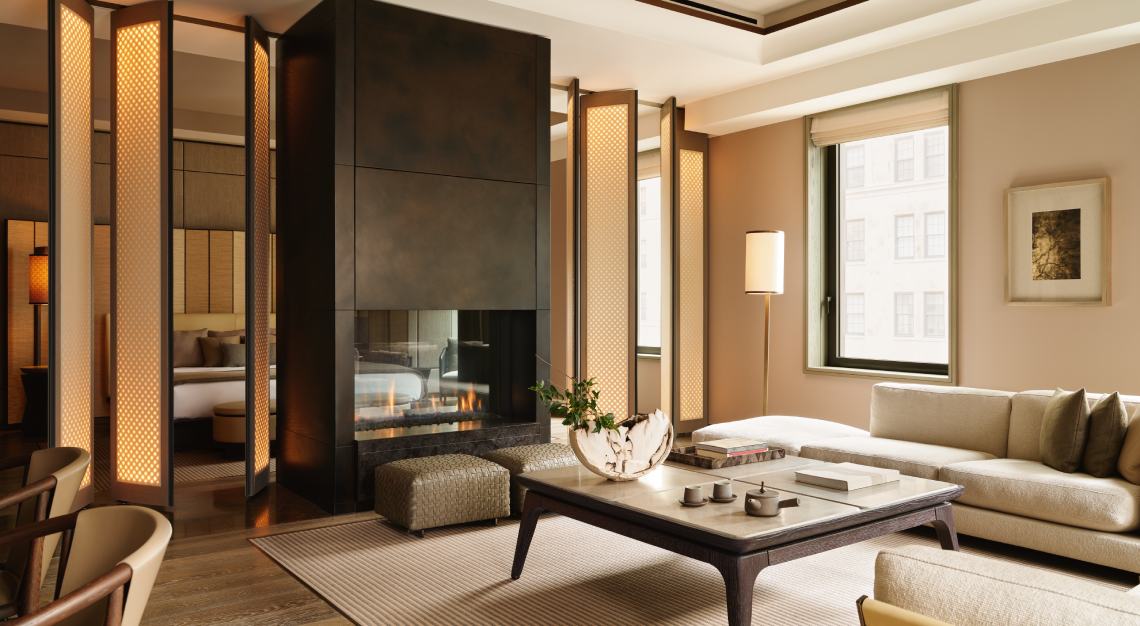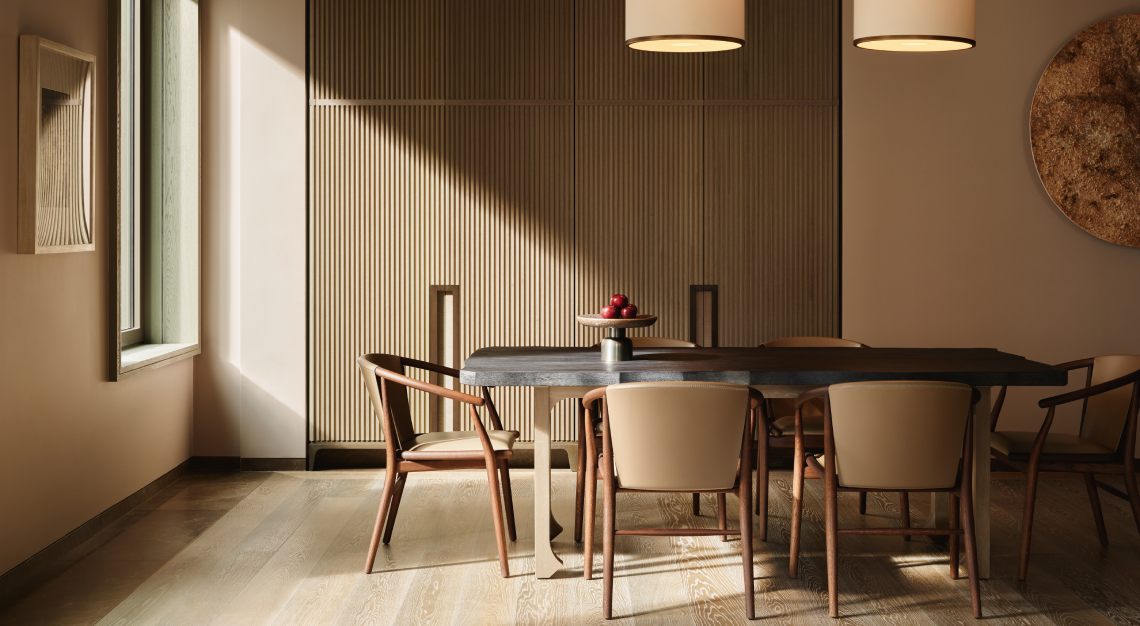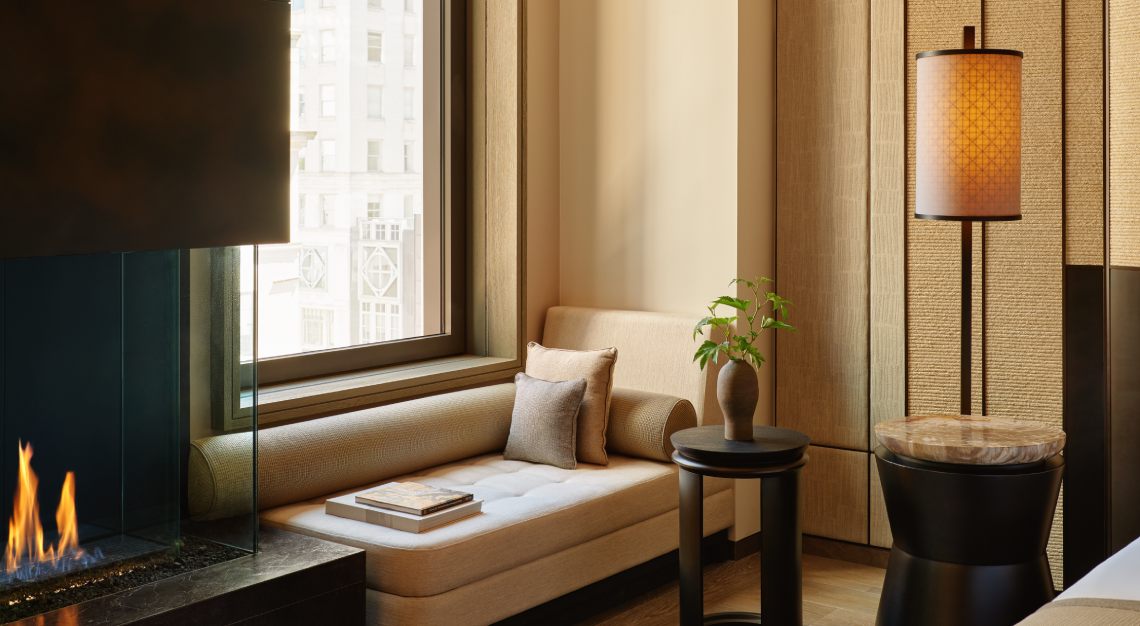 The latest addition to the luxury hospitality brand quickly envelopes its guests in tranquility, quickly setting itself apart from the hubbub of Midtown Manhattan. Once you ascend to the 14th floor where the main reception area is, all the sounds of the streets melt away. No more rush hour traffic, no more incessant beeping. Call it an urban sanctuary.
Here, an air of rarefied calm washes over any guest, owing to the natural materials and motifs which imbue the space with a sense of serenity. Find yourself surrounded by elegant oak, walnut and aromatic cinnamon wood inlays. Earthy bronze, brass, and sleek blackened steel further elevate the custom furnishings with their gleaming warmth. The beautiful Belgian Blue and Chocolate Brown marble complements the softer décor of plush rugs and artworks—each element is designed to accentuate the best of another.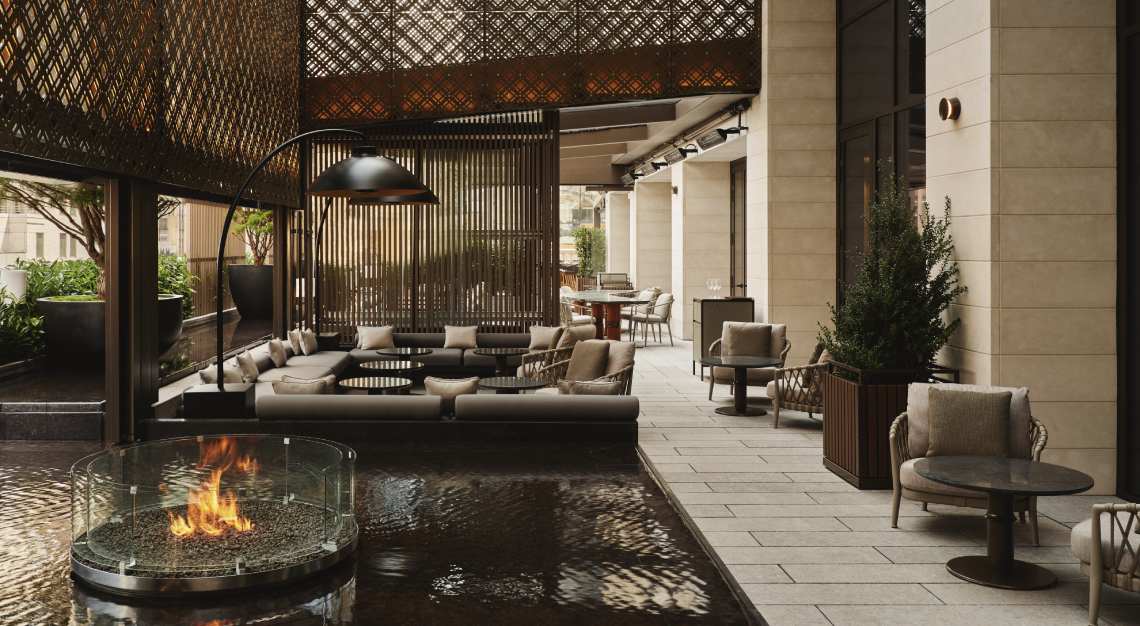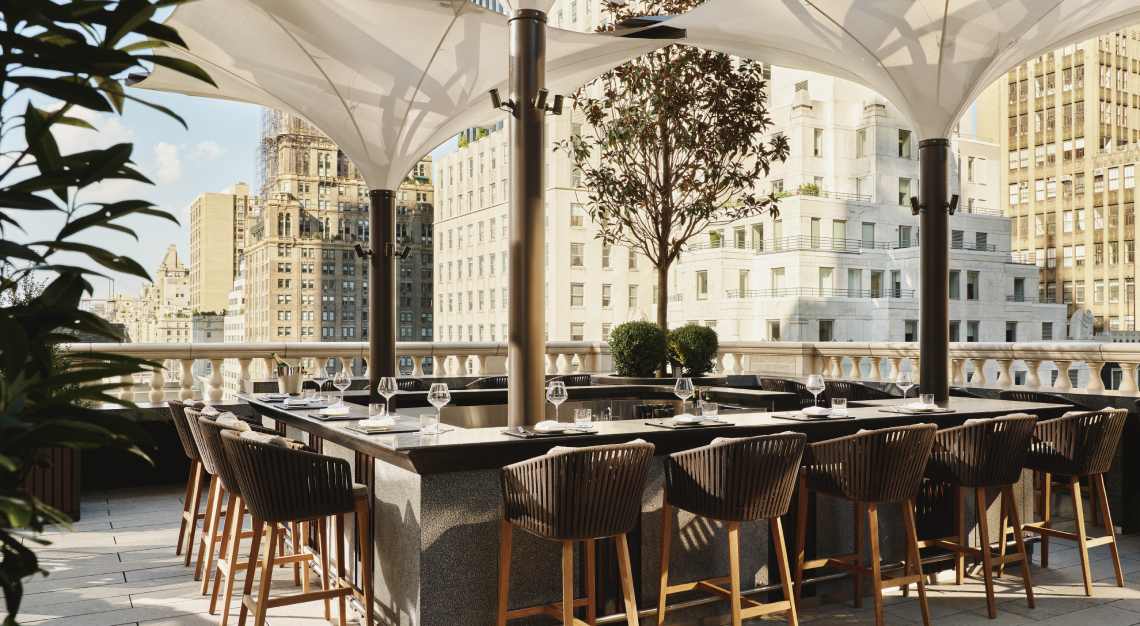 East meets West in Aman New York, too. Natural textured stone and wooden floors are laid in a pattern that draws inspiration from woven rattan baskets found across Asia. Ancient Asian straw marquetry-inspired details are found embellishing fireplace mantels in each suite as well. In a final touch that brings everything together, the walls are styled with natural fabrics and Japanese Ikebana-style flower arrangements—bringing the outdoors (just the good parts) indoors. Further Japanese influences can be found in large wall murals reminiscent of the artwork Pine Trees by 15th-century artist Hasegawa Tōhaku. Adjust the delicate louvre doors with backlit rice-paper panels to open up the space or keep it cosy.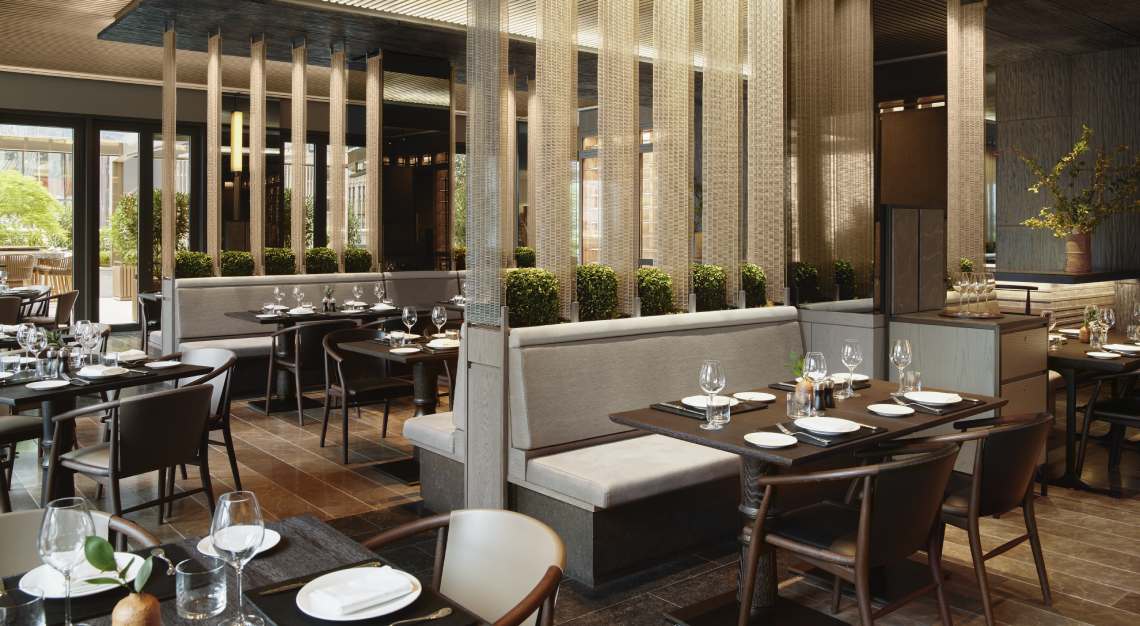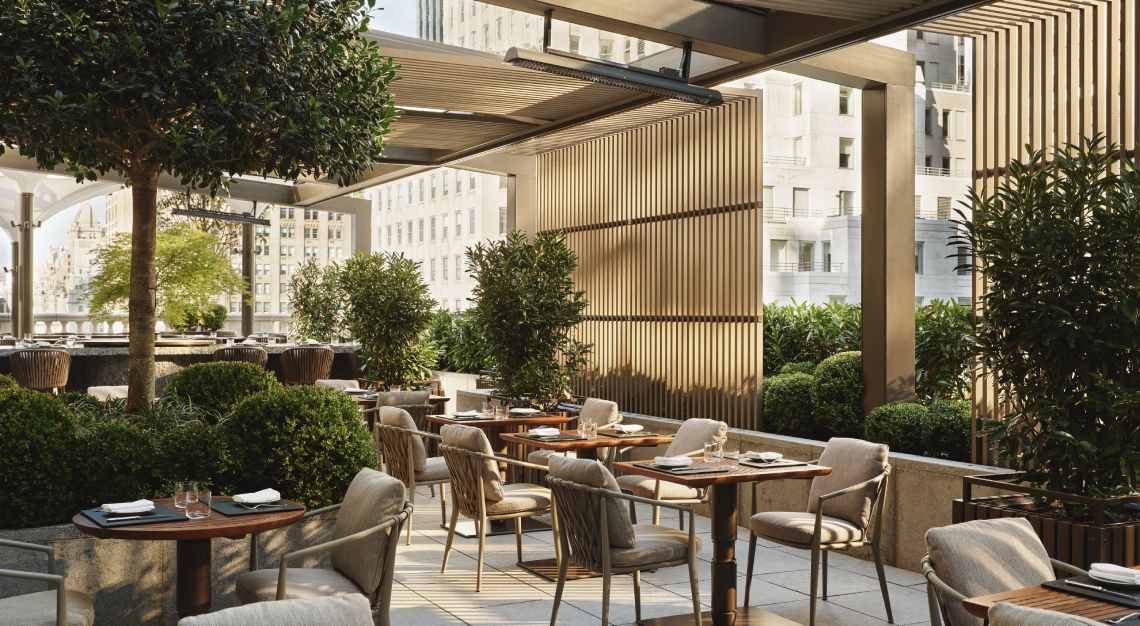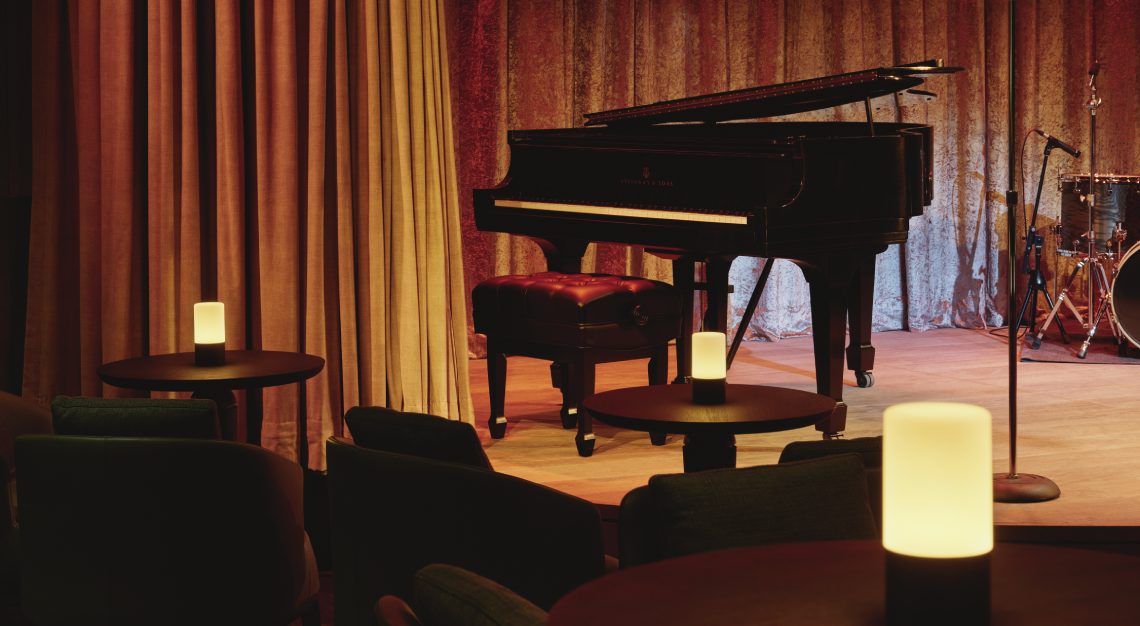 Beguile the evening at the underground Jazz Club after a delectable dinner at Italian restaurant Arva, or end the day with a nightcap on the 14th-floor Garden Terrace. And if you find yourself wanting something more exclusive, the Aman's members-only clubs cost around US$200,000 to join.
Amidst the gorgeous refurbishment now turned into the Aman New York, honouring the Crown Building's storied legacy was key to Denniston's design process. Safe to say, the Aman New York is a quiet, intimate oasis marked with an indelible past, and inimitable grandeur.