When the going gets tough, the tough hide behind a big steel door. Presenting you the world's most luxurious apocalypse-ready homes
These aren't the end times, but the news of COVID-19's continued spread does make one stop, think and rewatch Contagion. An in-home panic room can provide a great deal of comfort during a global pandemic – a sort of reassurance that, should worse ever really come to worst, you'll have somewhere to hole up for a bit and wait it all out.
Full-blown bunkers are another option. Larry Hall's Survival Condo project in Kansas have done just that: a luxurious, fallout-proof underground space with penthouses starting at US$4.5 million (S$6.06 million). Survival Condo has also addressed the elephant in the room, with a note on its website proclaiming that, "Yes, our filters can screen out this virus." And if Larry Hall's project doesn't suit you, you can always just build your own with the help of Rising S Company, which offers an Aristocrat option with its own bowling alley, theatre and swimming pool for US$8.35 million (S$11.24 million).
Of course, you can also just buy a home that already has a panic room built in. Here are seven on the market that will keep you safe come rain, shine or zombie apocalypse.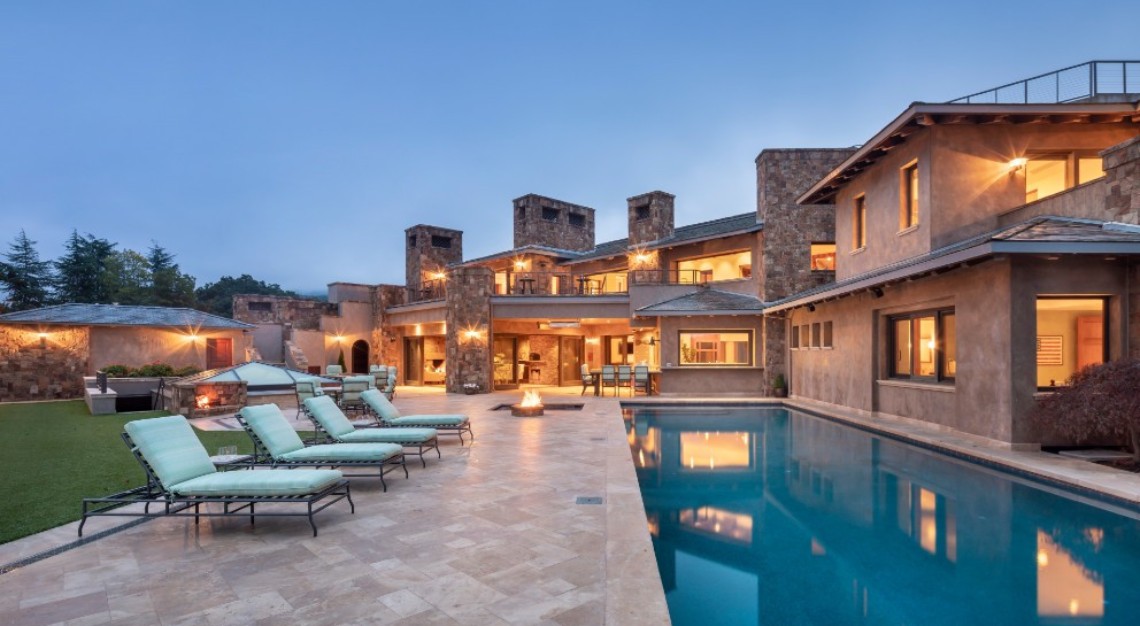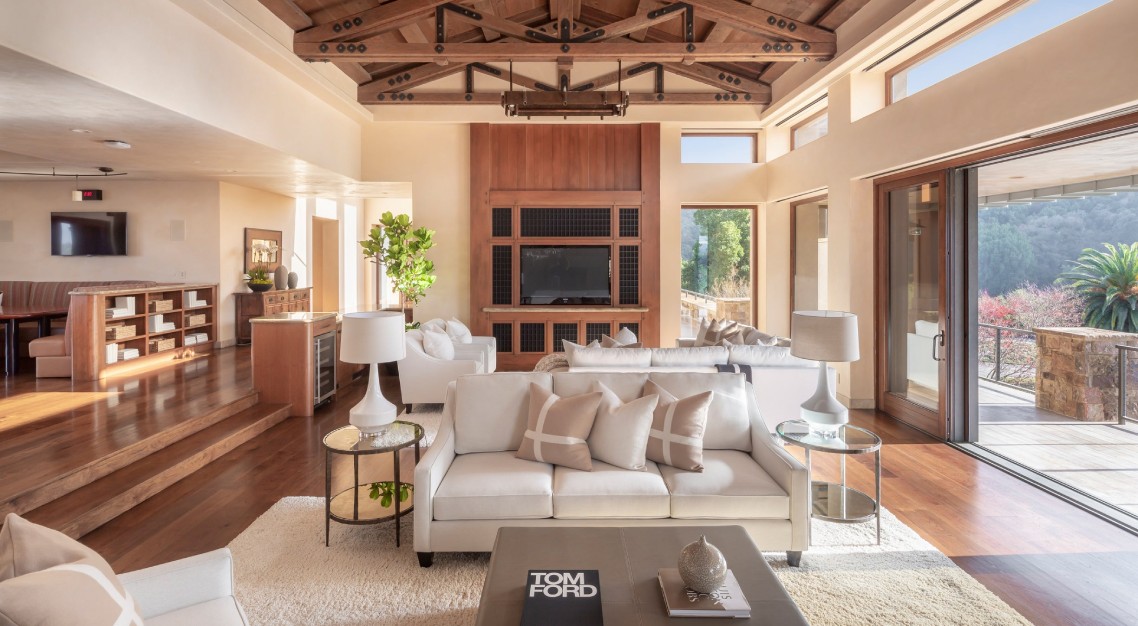 610 Los Trancos Road
Price: US$53 Million (S$71 million)
The priciest entry on our list, with this home, you get more than just a place to hole up in case of emergency or plague – you also have a hockey rink, golf course, basketball court and climbing wall at your fingertips. Of course, none of those will keep you secure – though they'll likely be a welcome source of entertainment and exercise during quarantine – what will save you from danger, however, is its hidden safe room. Coupled with its gated location on the outskirts of Palo Alto, it's the ideal mansion for keeping unwelcome infiltrators at bay.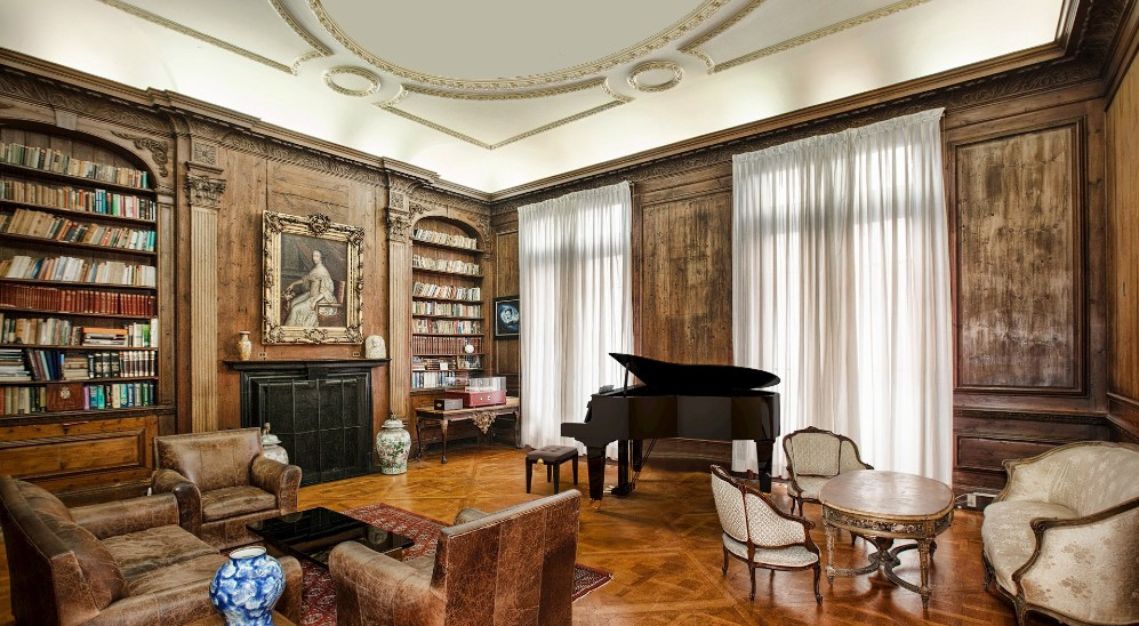 854 Fifth Ave Townhouse
Price: US$50 Million (S$67 milion)
This spectacular, 1,858-sqm townhouse is one of the last Gilded Age homes left in Manhattan. The mansion has bulletproof windows that face Central Park, as well as a hidden, metal-padded safe room with a Faraday cage to fend off electromagnetic fields. Why all the security? 854 Fifth Ave was once temporary home to Josip Broz Tito, the president of the Socialist Federal Republic of Yugoslavia, when he was on the run following an assassination attempt. It kept him safe during his time there – plus, it survived a fire just a few years ago – so it'll hold out against most outside threats, COVID-19-related or otherwise.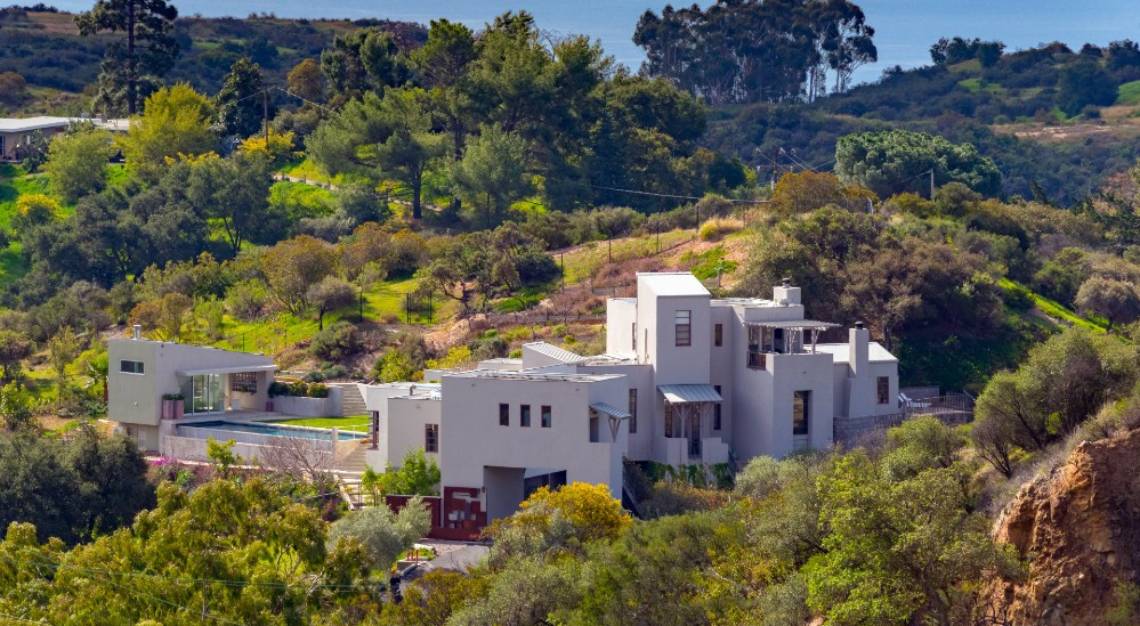 LM Pagano's House
Price: US$4.5 Million (S$6 million)
The former digs of famed interior designer LM Pagano, who's designed homes for stars from Johnny Depp to Nicholas Cage, this cubist California residence is a haven you won't mind hunkering down in for a few weeks – or even months. Listed at US$4.5 million (S$6 million) and located at the end of Tuna Canyon Road, a notoriously twisty, tough-to-navigate trail in Topanga, it's sufficiently off-the-grid, with solar panels, a water purification system and a back-up power generator in case the LA grid fails. Inside, there's a hidden safe room in case of apocalypse (even we're not allowed to know where it is). If you're a Bruce Willis fan, you might recognise this listing as the backdrop for his 2005 movie, Hostage. Needless to say, you'll be much safer here than the film's captives were.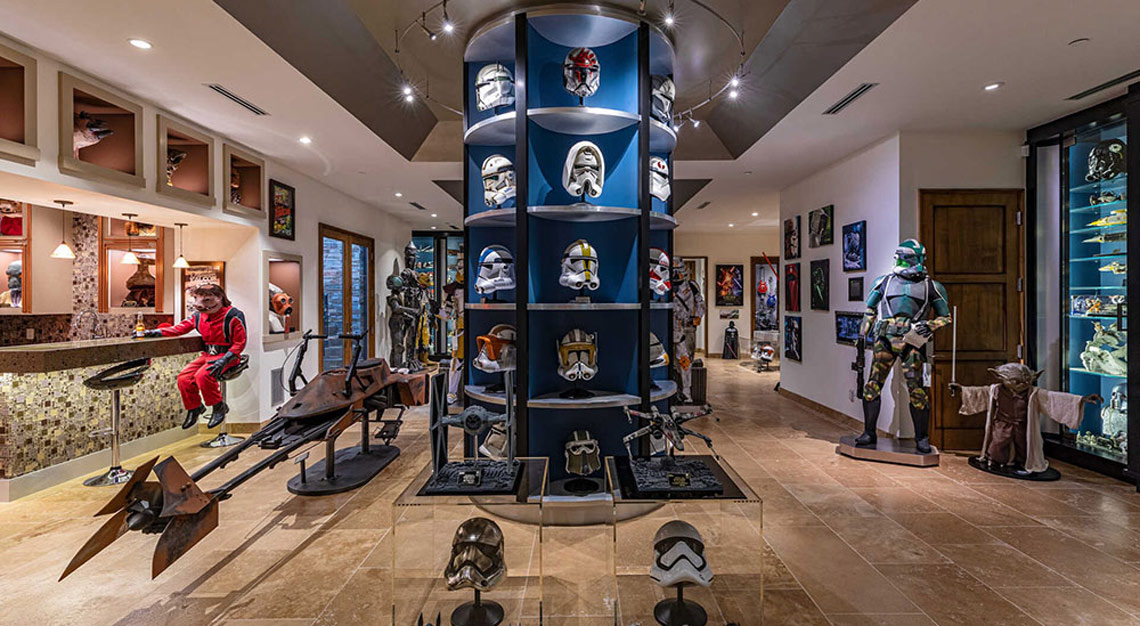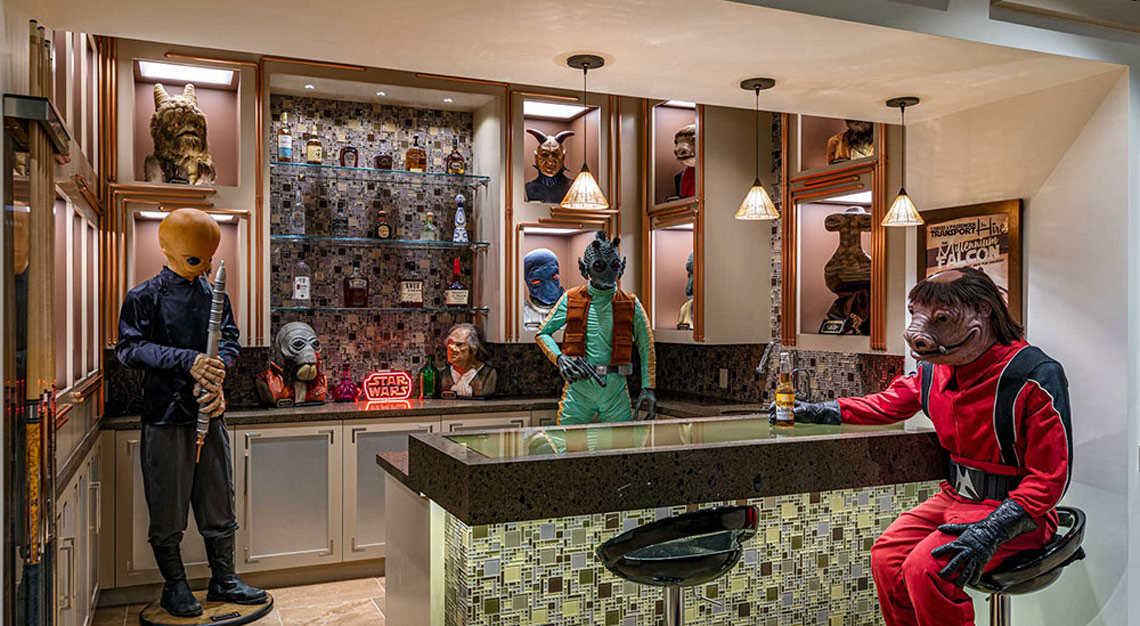 Star Wars House
Price: US$26.5 Million (S$36 million)
Alright, let's get this out of the way. This Los Angeles home has a bonkers, multi-million Star Wars prop collection in the basement. But that's not the only reason it's worth checking out, as it's also equipped with a hidden safe room – though it's unclear whether this secure space has any Yoda or Boba Fett figurines stashed inside. The home can also hold its own for a while sans grid, equipped as it is with both solar panels and a backup generator. After all, in emergencies, what better place to jet off to than a galaxy far, far away?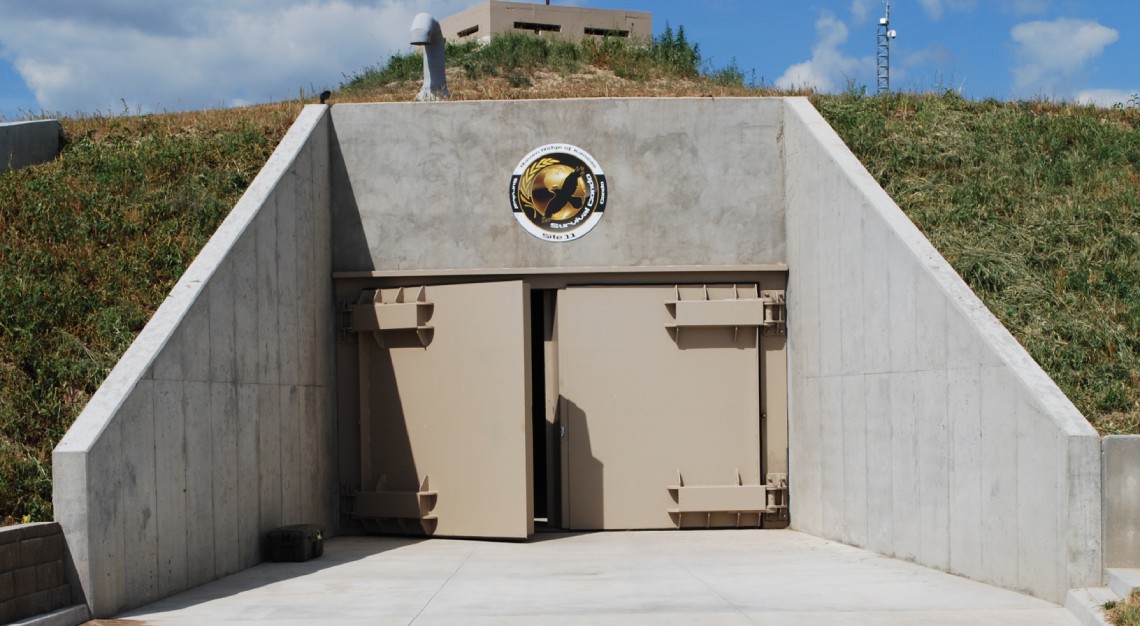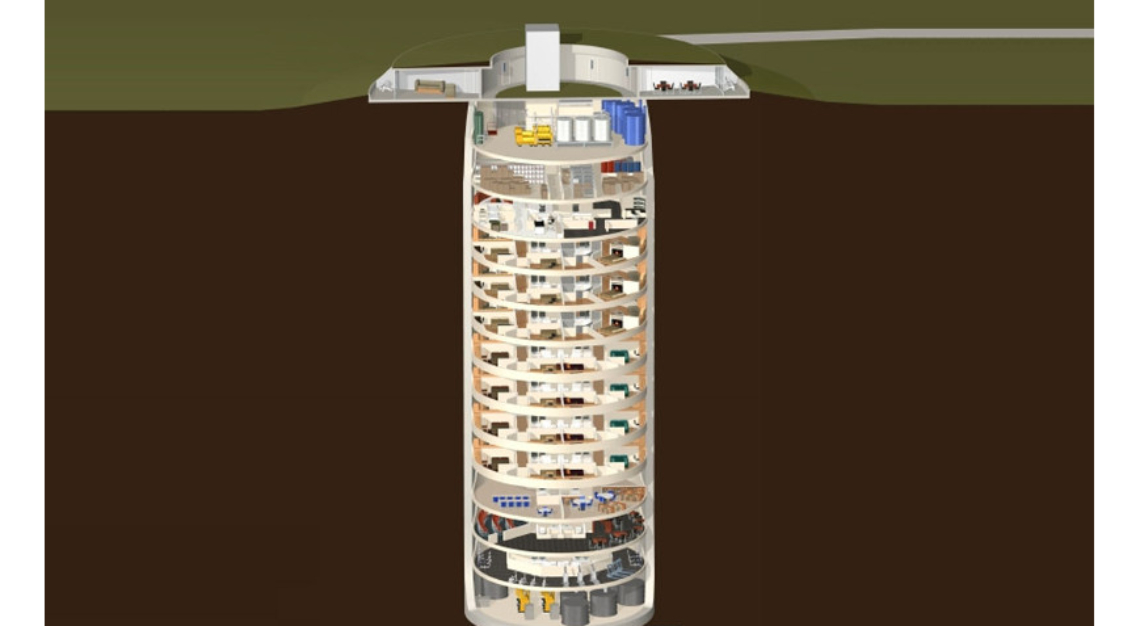 Survival Condo
Price: Upon request
Make no mistake – the Survival Condo in Kansas truly doesn't look like much from the outside, but the former missile silo, which housed the US' nuclear arsenal during the Cold War, is actually a high-tech compound with deluxe living quarters. 8000 kg steel doors separate residents from the rest of the world, and the condo's layout extends 61 metres underground across 15 floors. What lies underneath, aside to luxury apartments? A pet park, climbing wall, classroom, cinema and a saltwater pool that's computer-controlled with a water slide and cascade, just to name a few. But most importantly, an indoor shooting room for you to brush up on that shooting skills in the case of a zombie invasion.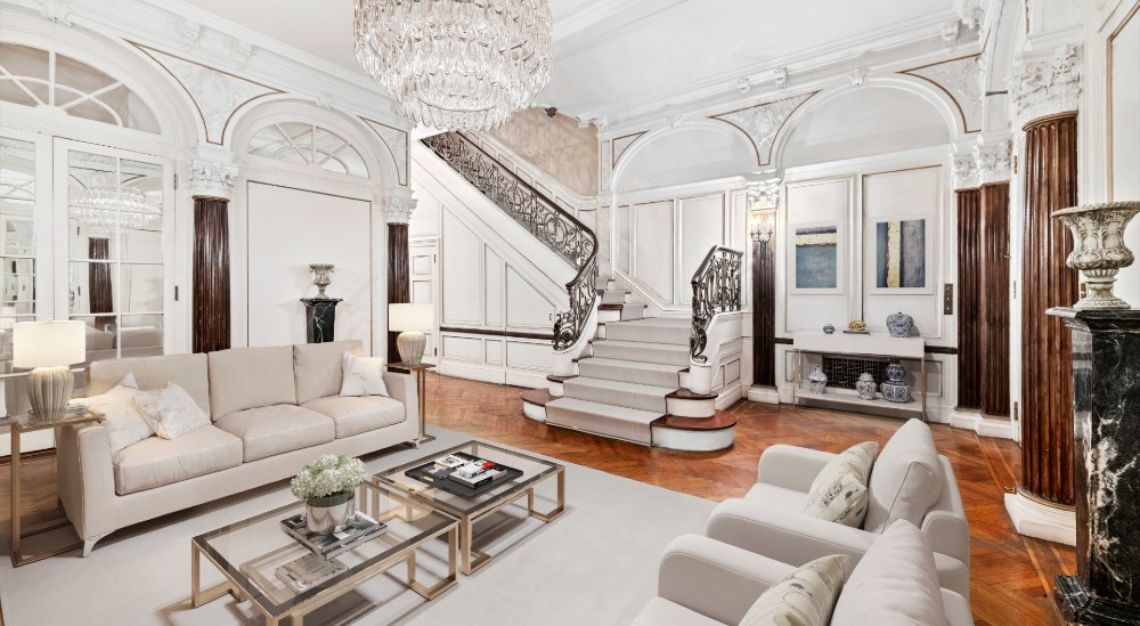 The Block House
Price: US$24.9 Million (S$34 million)
Most old homes have their fair share of secrets – any horror movie will tell you that. Mercifully, this Victorian-era brownstone's mysteries work in your favour. Equipped with a secret cellar and a separate safe room, it's one of the more secure residences the Big Apple has to offer. Don't just think of it as a bunker, though – the 3,292-sqm estate has perks beyond its Y2K-adjacent capabilities. A sprawling five floors and 22 rooms are all navigable via an elevator, as well as a spectacular grand staircase. Four-metre-tall "wedding cake" ceilings give a further sense of the home's grandiose scale – a rarity in NYC. It allegedly even played host to Grace Kelly back in the day.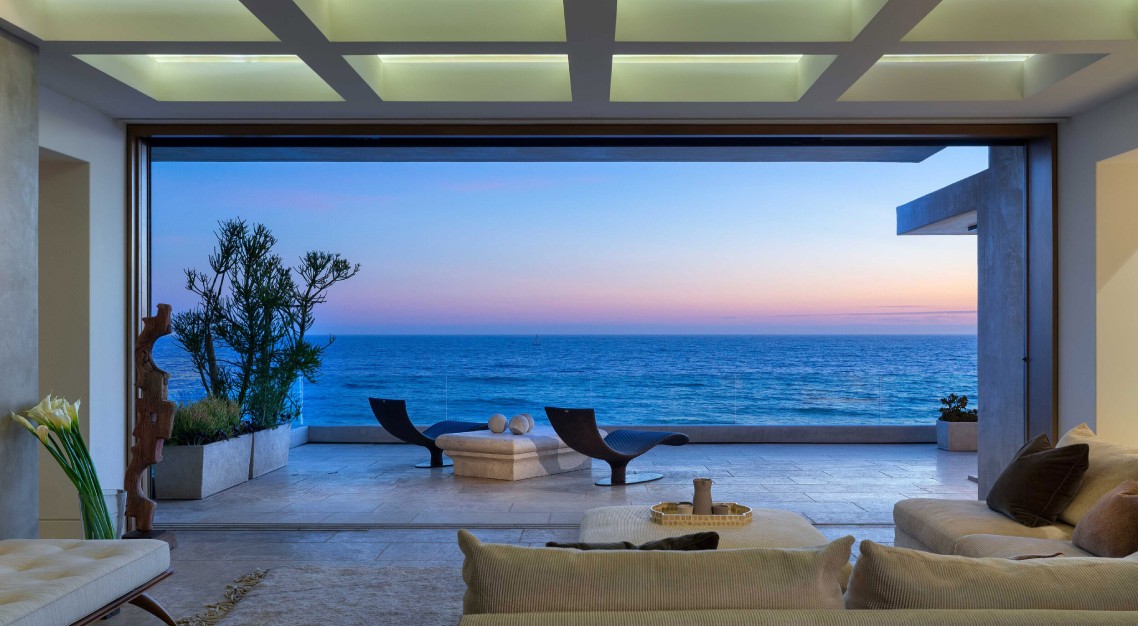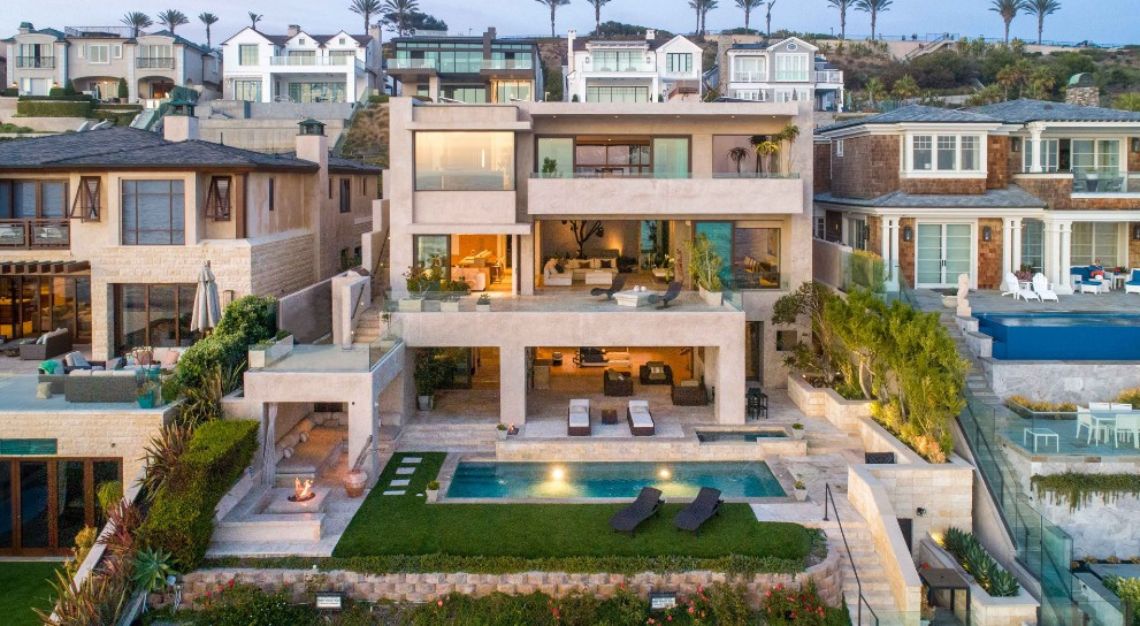 The Strand Home
Price: US$26 Million (S$35 million)
Health means wealth, sure, but having a wellness-centric home doesn't mean much if it's without proper safety and security. This oceanfront home in Dana Point, California has both. Built with eco-friendly materials that won't emit harmful chemicals and gasses, the mansion also has more than 50 solar panels and Tesla Powerwall batteries, letting both you and your ride to get clean energy off-the-grid. The four-bed, five-bath has a secret, though: a hidden panic room that can double as a walk-in safe. Bulletproof and with custom cabinetry, ventilation, an emergency phone and a dedicated security camera feed, it's the ideal hideout in case of intruder or pandemic.
This story was first published on Robb Report US