Self-Contained Lu

xur

y
Whenever I book a city hotel, I tend to pick the ones that have few frills. After all, I reason, I am only there to bed down for the night. For much of the rest of the day, I will be out and about. There is much sightseeing, shopping, gallery-hopping, wining and dining to do; no reason to linger on the premises. But at a recent weekend staycation in Andaz Singapore, I began to think otherwise.
No doubt the hotel has an abundance of nearby distractions to tempt the shopaholic, the culture vulture, or the foodie.
However, as I discovered, there are plenty of entertainment options within the hotel itself. So much so that I did not even bother venturing out.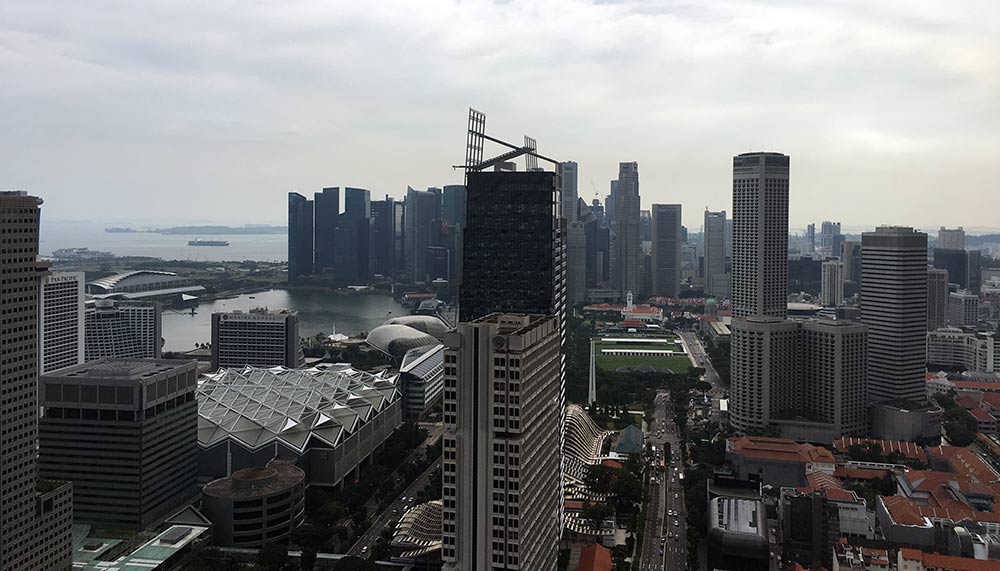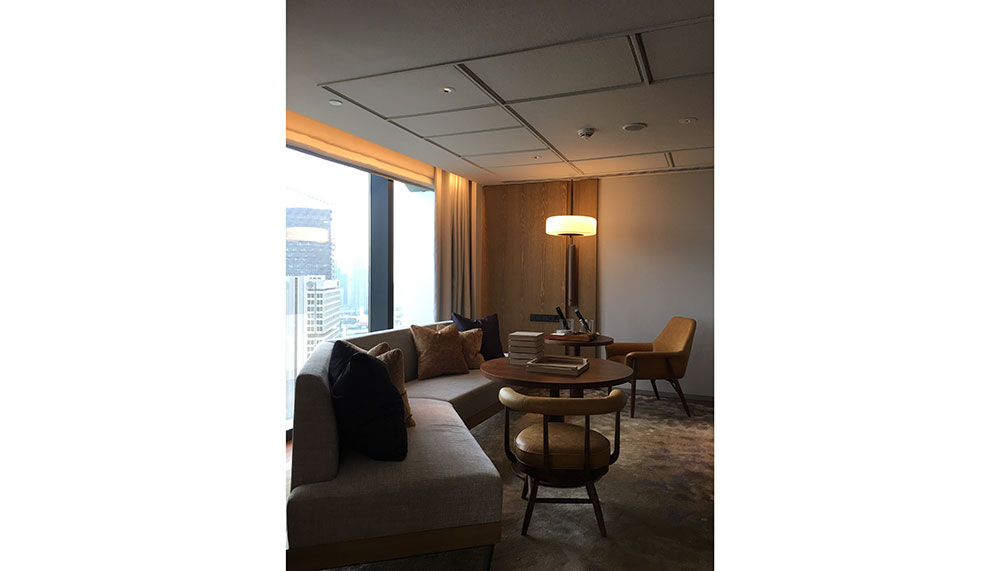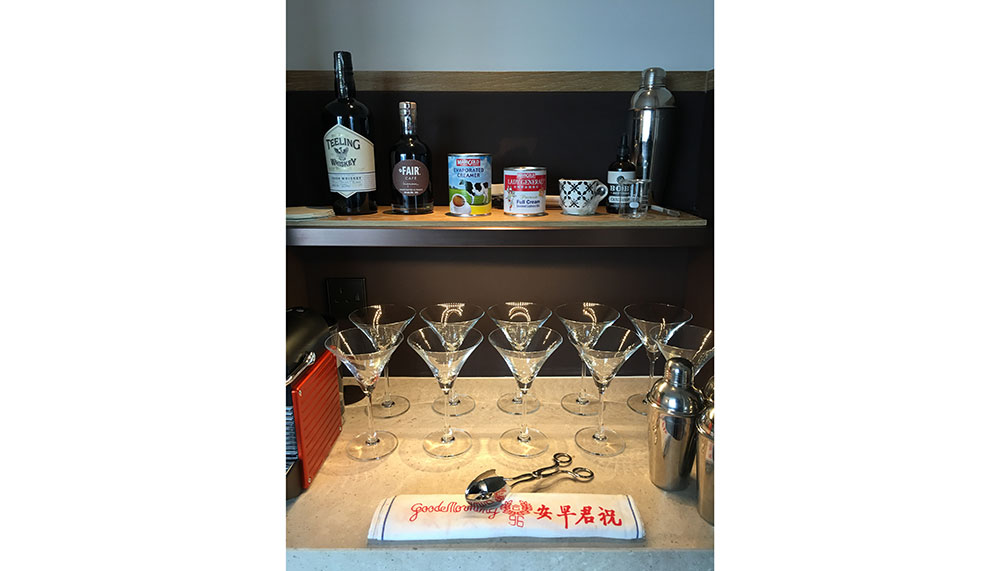 In any case, a sudden late afternoon thunderstorm put paid to any thoughts of setting foot in the great beyond.
The room itself – a King View – was extremely comfortable.
Perched on the 28th floor, I had a panorama of the CBD and Civic District. I also appreciated the spacious bathroom (tiny bathrooms are a pet peeve) – a welcoming sanctuary for the soul.
Upon check-in, a dip in the infinity pool was top of my priority list. Now, Marina Bay Sands may have the more iconic pool, but Andaz Singapore is no pushover. Situated at the lobby level (25th floor), it overlooks the Singapore Flyer and the skyscrapers of Beach Road along its flank, as well as the CBD at its southern edge.
I managed to soak in some rays by the water's edge, and almost dozed off while being fanned by a cool breeze.
Then came the downpour. It dashed my plans of having a sundowner at the hotel's rooftop bar, Mr. Stork. But no worries, because Happy Hour (5 to 8pm) was underway at Bar Square, the hotel's lobby bar.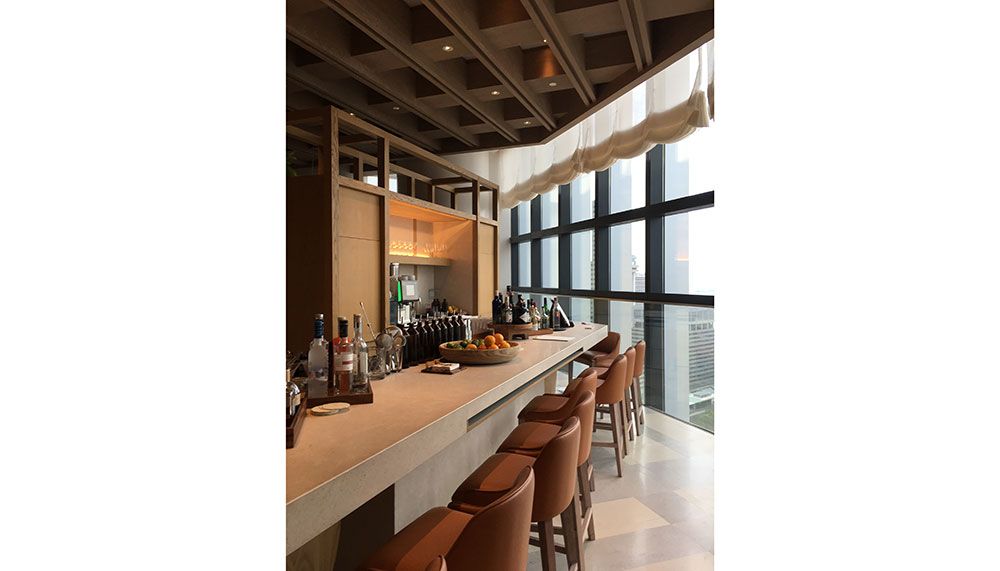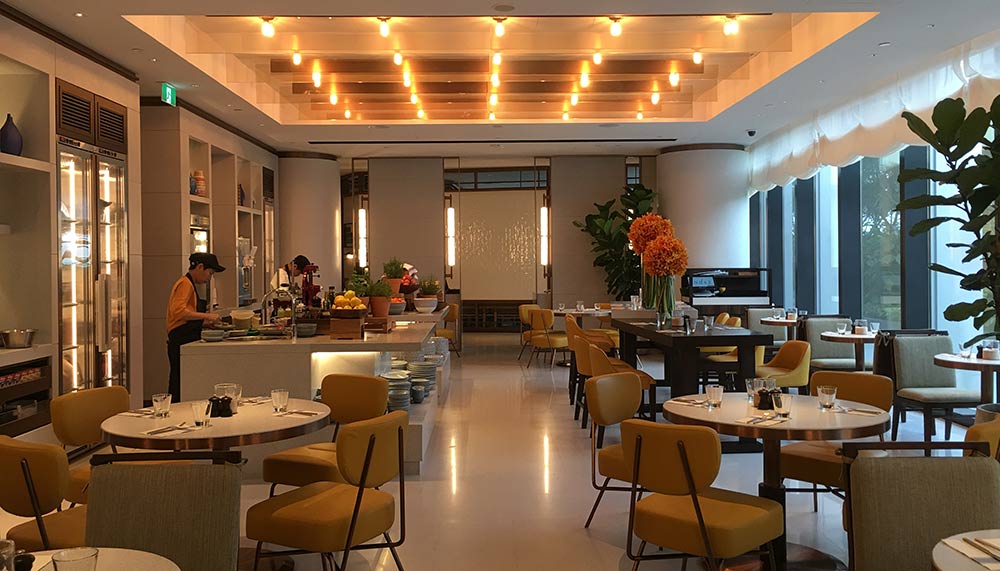 Not only do cocktail deals go on offer, but there is also complimentary free-flow wine and beer. I settled in with a glass of Pinot Grigio, watching the storm rage outside.
My dining companion arrived in time for dinner. With five gastronomic concepts at Alley on 25 and a seafood grillhouse, 665ºF – which we visited on a prior occasion – on the 38th floor, we were spoilt for choice.
Eventually we opted for Smoke & Pepper, which specialises in modern Asian barbecued grub prepared over an open-fire charcoal grill.
Think Thai, Indonesian and Korean dishes (papaya salad, beef skewers, beef galbi) alongside American staples like Crispy Kipfler Potatoes.
Highlight of the meal was the wagyu short ribs, which arrived on a mini charcoal grill. The chunks of meat were tender, beefy, smoky and umami all at once.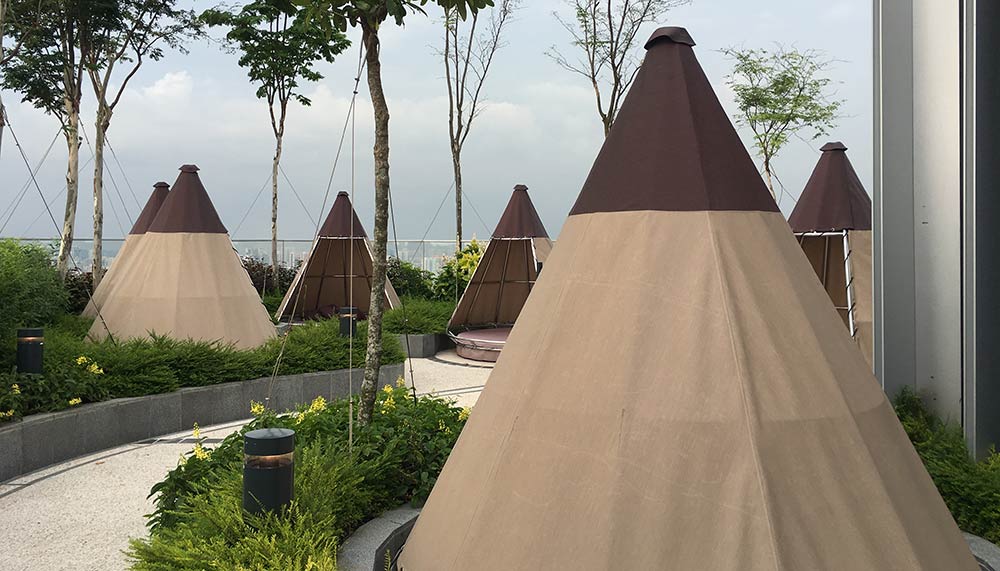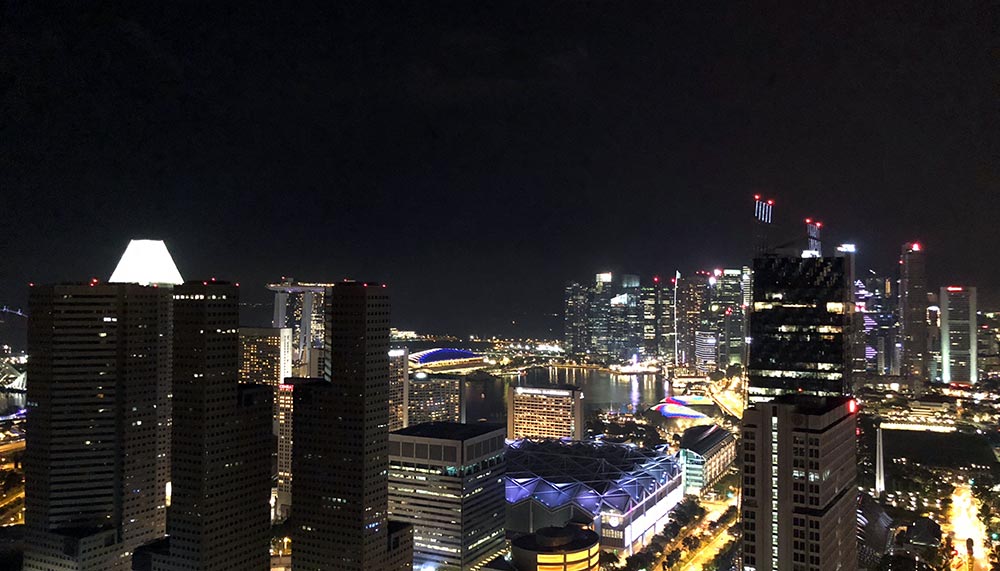 Bellies sated, we proceeded to Mr. Stork for a nightcap. Completely exposed to the elements, we were thankful that the skies had cleared by then, the air crisp and cool.
Buzzing with a mix of hotel guests, tourists and local scenesters, it looked like the bar was well on its way to giving rival rooftop venues 1-Altitude and Ce La Vi a run for their money. Just two months into its opening at that.
So far so good, until it is time for breakfast the next morning. Not that the breakfast spread is unsatisfying, just that the setup – which stretches across three venues in Alley on 25 – is slightly disorienting.
Call me old-fashioned, but I rather like the traditional format where all buffet items are on display… in a single space. I prefer surveying all my options at one go! This is not possible, of course, given the absence of a dining hall large enough to accommodate all guests.
All in, however, Andaz Singapore is well worth considering if you want an urban staycation, weekend getaway, or somewhere to celebrate.