Regent Phu Quoc is
paradise on paradise at the heart of Long Beach, the southwestern end of Vietnam. Here's what we thought of our four days spent there
Editor's note: See other Escape Plan stories here.
What's so special about Phu Quoc?
Vietnam has its fair share of beach destinations. Ninh Van Bay, for instance, has great diving, hiking trails and the gorgeous Six Senses resort, a heaven that's far from the ruckus of touristy Nha Trang. Phu Quoc will offer you a similar experience that's wonderfully low-key. Protected as a UNESCO World Biosphere Reserve, the jungle-draped island that's off Vietnam's southwestern coast has everything you might want in a laid-back vacation: unspoiled beaches, stunning sunsets, night markets, fresh seafood and for home cooks who love their spice, the peppercorns.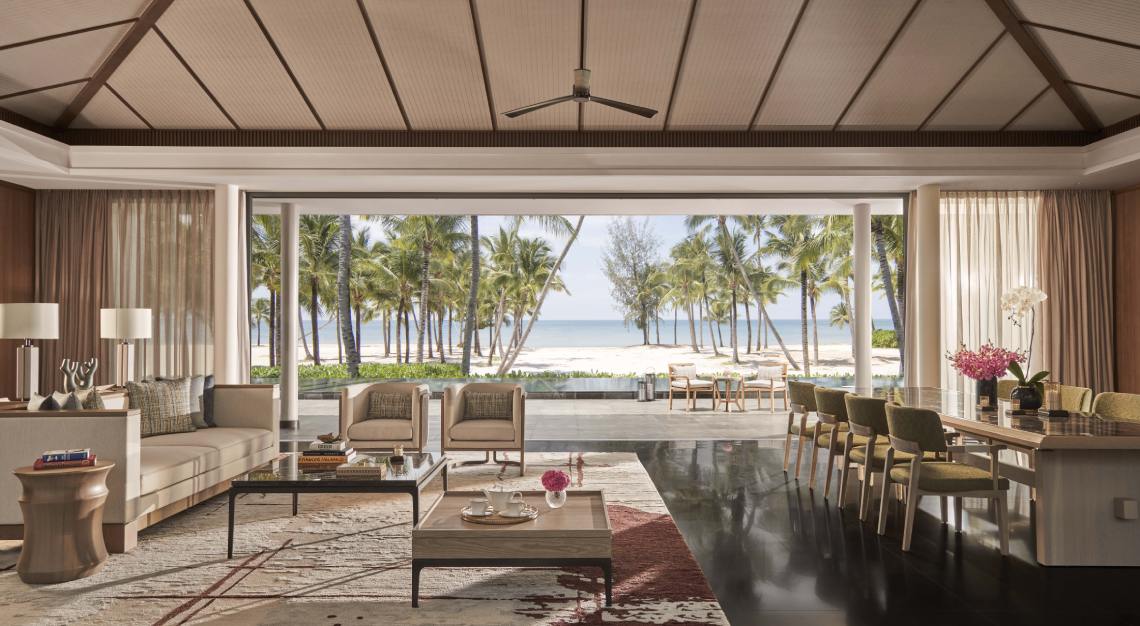 Why stay at Regent?
Regent Phu Quoc is a stylish, luxury retreat that encapsulates the genteel, somnolent charm of the island. Beautifully done up by Blink Design Group, its contemporary, well-apportioned spaces retain the country's sense of history perfectly. Decorated with scallop-tiled roofs and custom-made Bovi carpets, the resort's intelligent layout pays homage to Gian Nha, a small courtyard one can find within a traditional Vietnamese house. The group has done an excellent job at bringing the outdoors in, which makes it extra hard to leave your villa, much less the resort.
It's paradise on paradise at the heart of Long Beach, right on the southwestern end of Phu Quoc. It's also the island's most developed stretch of sand, but the atmosphere remains idyllic. Guests get their own private beach, where they can spend hours soaking in the sun or snorkeling around the coral reefs (visit between October and April for the best visibility). Hop on a water tricycle if the water isn't choppy, or test your flexibility at a rooftop aerial yoga class at sunset. There is plenty to do; a Regent Experience Agent can even personalise something extra special for you.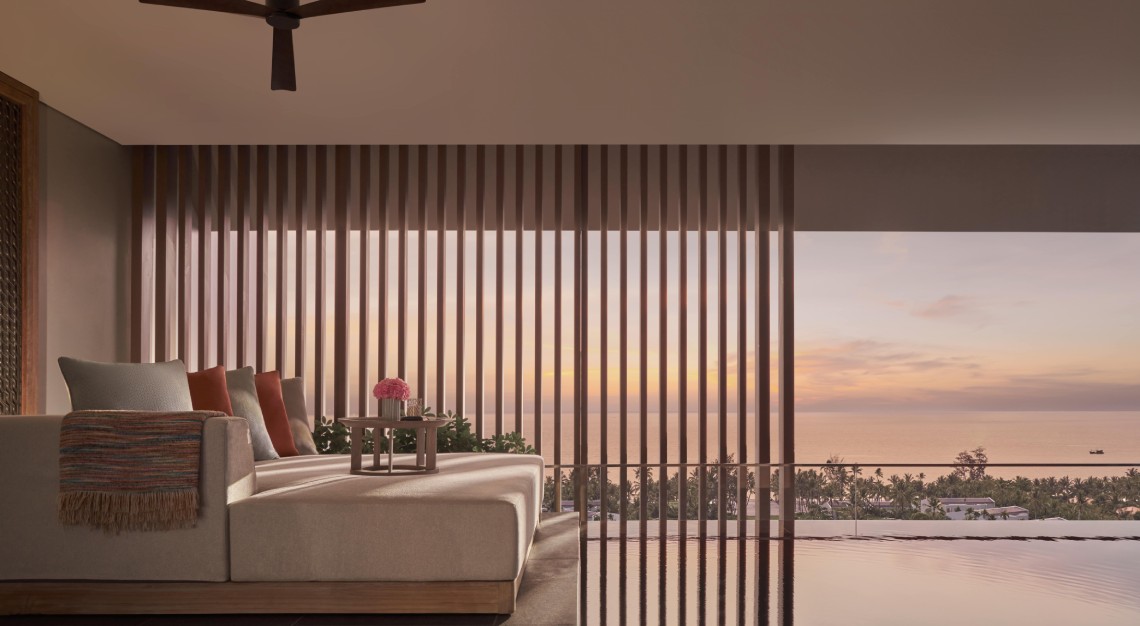 Of the 176 suites and 126 villas, we stayed in the Two-Bedroom Sky Pool Villa, a two-bedroom haven that's fully equipped with a kitchen, living and dining area and private infinity pool. Whoever gets the king bed gets easy access to all that, including a refreshment gallery that's stocked daily with booze, non-booze, coffee, tea and snacks. Designed to keep the kids at bay (don't worry, there's a Kid's Club as well), the two single beds get their own space (with a separate entrance), its own balcony and like the main apartment, a bathtub, Marvis dental kits and plush white goose down duvets cloaked in satin linen. 
How good is the service?
It's not good, it's great. The crew, comprising some of the country's best in hospitality, is attentive, easygoing and all smiles. Expect a xin chào (that's 'hello' in Vietnamese) everywhere you go. Thanks to them, we got the best cab driver who drove us to the market, waited and paused the metre while we shopped, before picking us up again.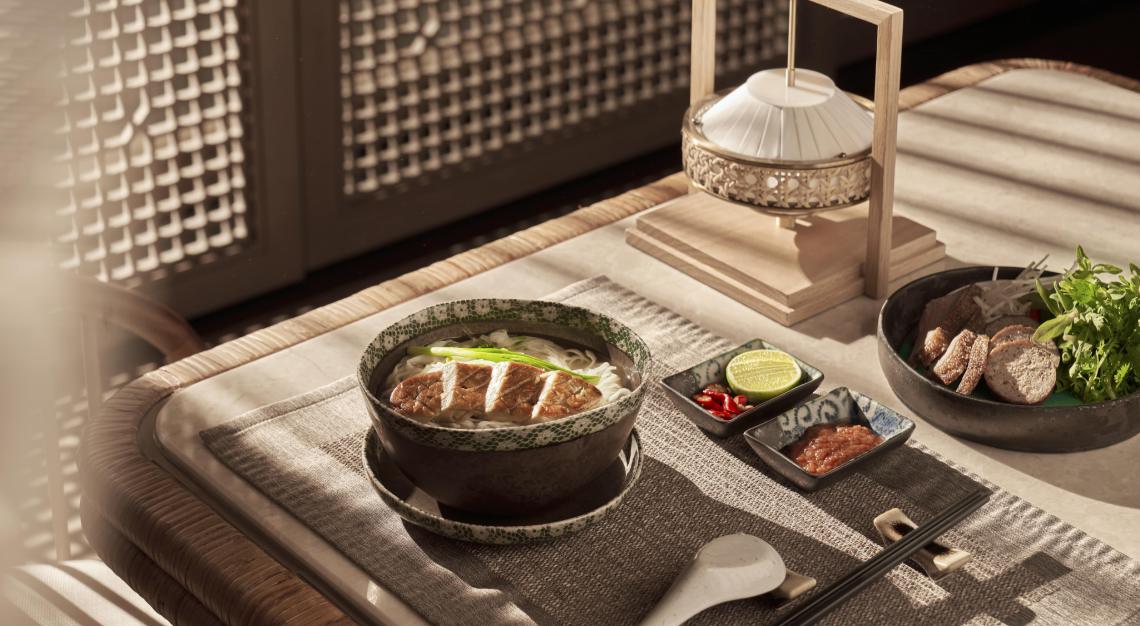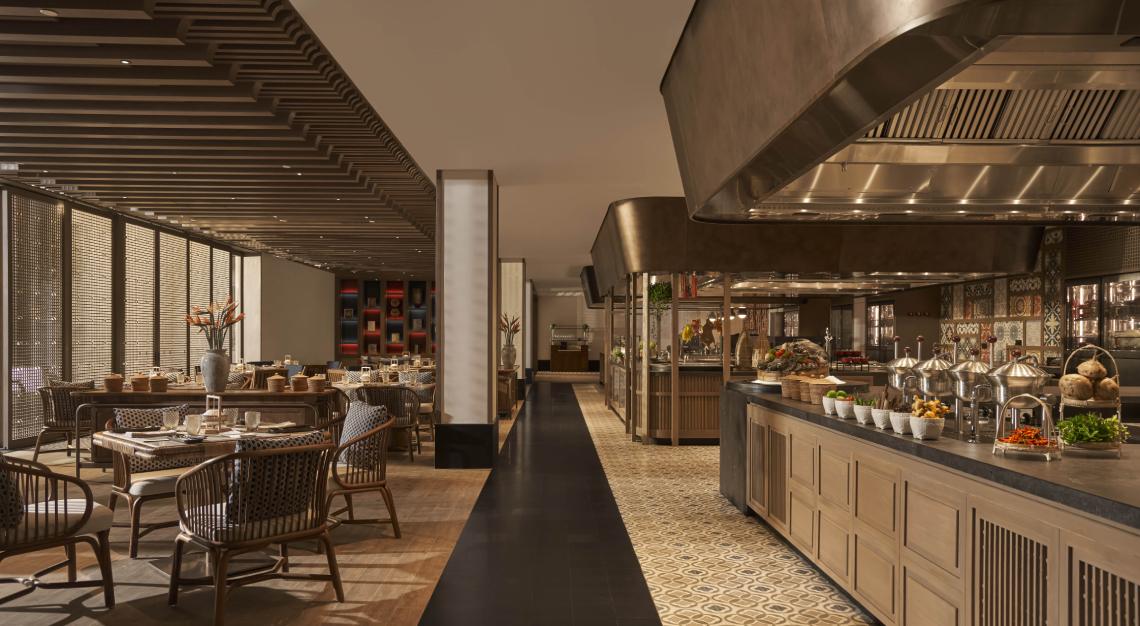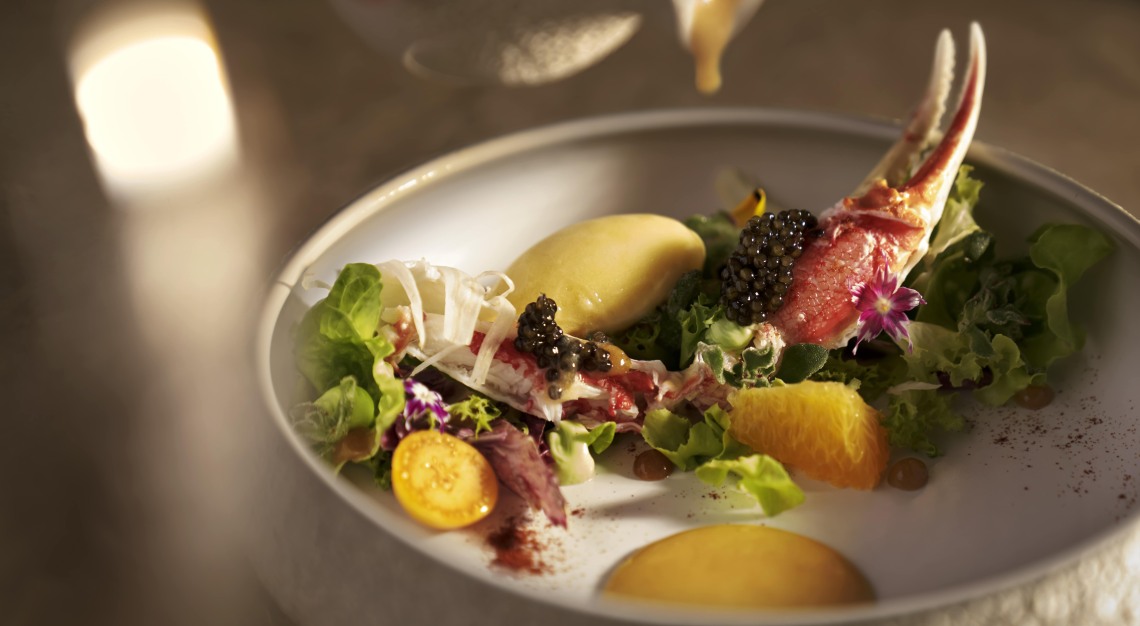 Do the guests eat well?
The thing about staying at a resort so far removed from city life is that the crew will work extra hard to feed you well. Begin your days with a hearty breakfast at Rice Market, where there are live stations doling out steaming bowls of pho, dim sum and Western fare. The buffet selection is huge, and there is also an à la carte menu to order from. We wouldn't care so much about the eggs Benedict, but whatever you do, don't forget to ask a waiter for chilli sauce; they have sauces from both the north and south and they are equally delicious. Too hot? An Iced Vietnamese Coffee should do the trick.
Proceed to the Ocean Club for lunch or a mid-afternoon snack, especially if you want to wine and dine in the infinity pool that overlooks the sea. Order some Oysters with ponzu or go all out with a Barbecued Seafood Platter of rock lobster, Alaskan king crab, squid and more. The rum-inspired cocktails are great, too, though the bartender can make a pretty mean Irish Coffee, if you ask for it nicely.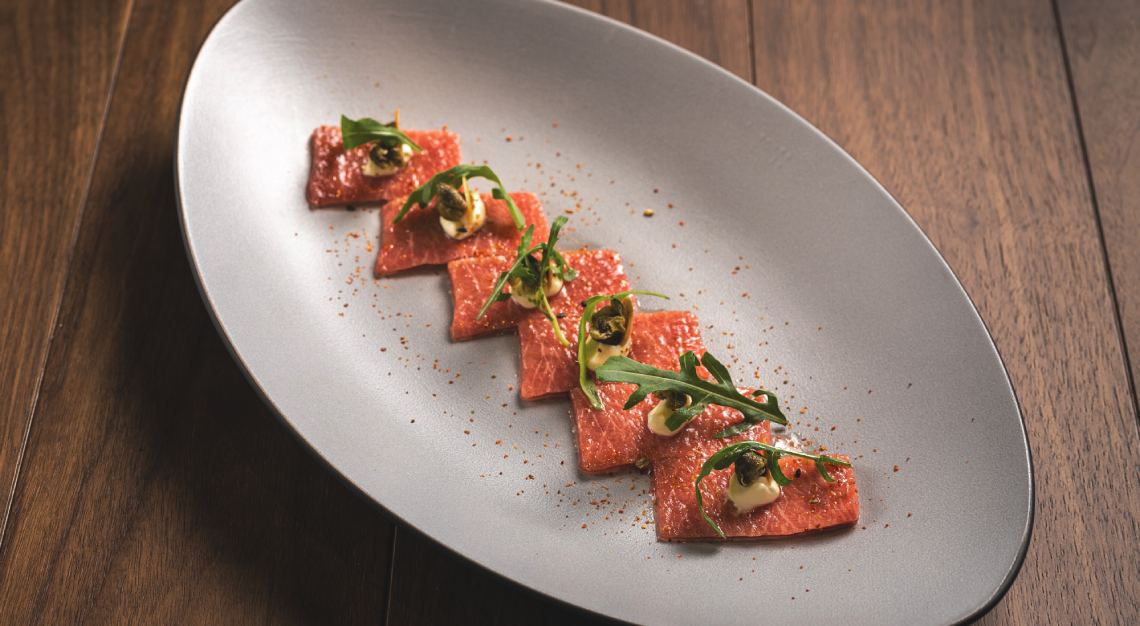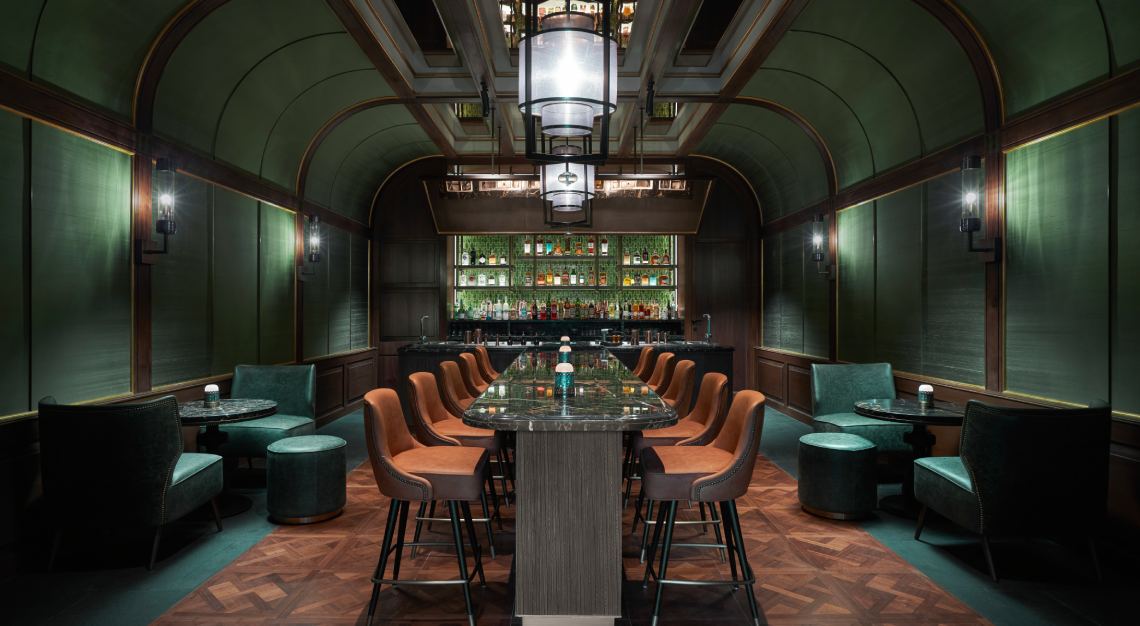 Both the Rice Market and Ocean Club open for dinner, but there is also a sushi haven that is Oku, where you can end the day with a 10-course omakase and an extra side of Bluefin Toro Sashimi. What beats stuffing yourself silly with raw fish, though, is lazing the evening away at Fu Bar, the sky pool terrace and bar with an extensive gin menu and a regular saxophonist. The Health Club is on the same floor, too, but between the gym and cocktails, we pick the latter, because who counts calories on vacation anyway?
What's the spa like?
Massages in Vietnam are a far cry from what you'd get in Bali and Thailand, but that can only be said for your small, independent businesses. The spa at Regent Phu Quoc is as good as most hotel spas go, so book a session of either the Aroma Therapy, Muscle Recovery Massage or the Vitality Stretch if you hate the idea of getting basted in oil. The  Alpha Quartz Sand Cocoon Therapy, however, is more high-tech than relaxing, and can be missed. Further pamper yourself with the Bastien's Duo, where you'd get both a manicure and pedicure, followed by a massage on both your hands and feet.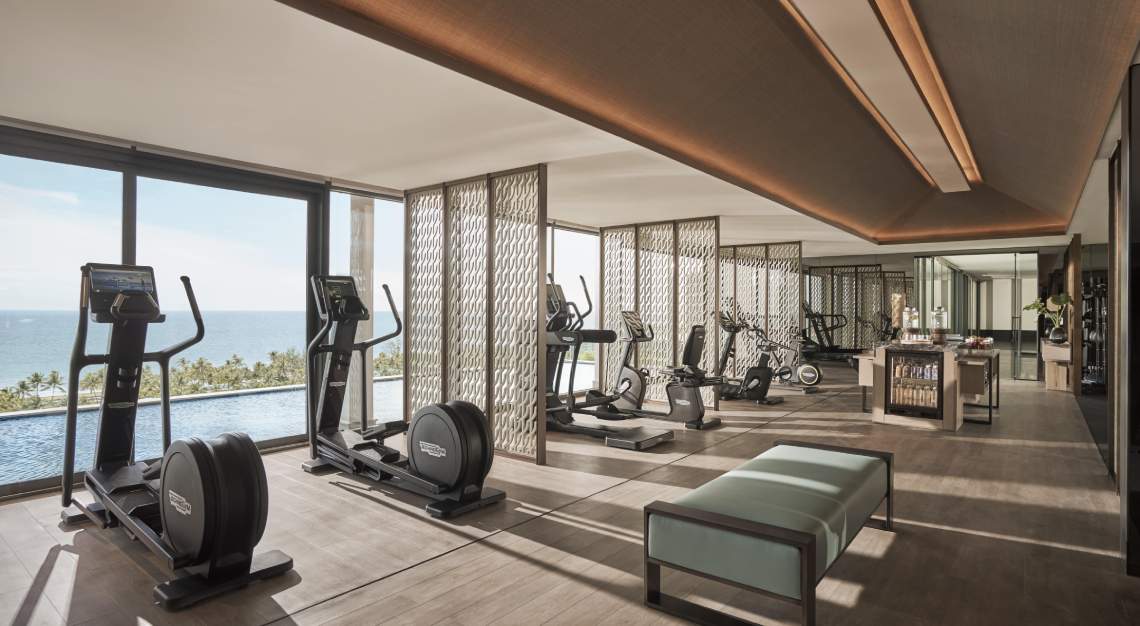 Getting there.
It's all worth it when you get to the island, but we'll admit that the process can be a bit of a headache. Until direct flights from Singapore are available, you will have to fly via Ho Chi Minh City (or Hanoi), push through the chaos before flying out from another terminal. In just an hour, you can go from the squalor of Ho Chi Minh to paradise. Of course, one can simply hire a private plane charter like VistaJet or Tag Aviation and arrive with a peace of mind. From Phu Quoc International Airport, the resort is only a 15-minute chauffeured ride away, and before you know it, you'd be all smiles and xin chàos, too. 
Robb Tip: There are currently a few offers to take advantage of. Book a stay under Spa Experience and enjoy a 140-minute couples spa treatment, complimentary breakfast, laundry and daily unlimited snacks and beverages (alcohol included).