Robb Report Singapore's Raving Reporter Andrew Leci, carnivore, goes vegan for seven days. It's a tough job, but someone has to do it
I'm on assignment. My mission – and there is no option other than to accept it when the Editor-in-Chief has a 'great' idea – is to be a vegan for a week and write about the experience.
Fine, I thought, what could possibly go wrong? I really have to stop saying that.
On the surface of it, the exercise sounds pretty simple and eminently achievable. The vegan philosophy is easy enough to understand. Don't eat (or use) animal products. This includes any kind of meat, poultry fish or seafood – obviously enough – but also dairy products, eggs and… honey.
I'm not fond of honey (despite my fascination with bees) so I thought this was going to be a breeze, but what I didn't consider when not reading the Vegan Lifestyle Contract was the kind of fine print that would excite even the most jaded lawyer.
It's not simply about not eating anything that had a pulse or once drew breath. It's also about eschewing products that may contain so much as a trace of an animal product or were made in places that process such. The assignment was already turning into a minefield.
Avoiding the verboten foods is a reasonable enough task, and with an increasing number of adherents, food and beverage outlets are making concessions to 'alternative lifestyles' – I do hope that is not disrespectful, vegans get a bad rap sometimes. Many restaurants are including vegan items on their menus, and this is no bad thing. Dietary choices should always be respected; veganism is gaining in popularity; vegans need to be fed and may enjoy getting out of the house every once in a while; there's money to be made, and political correctness brownie points (no eggs, no butter, no taste, no problem) to be earned.
One of Singapore's pukka feasting places, the Artemis Grill and Sky Bar, has jumped on the bandwagon with singular enthusiasm, creating an exclusive menu for their vegan clientele which is very nearly excellent.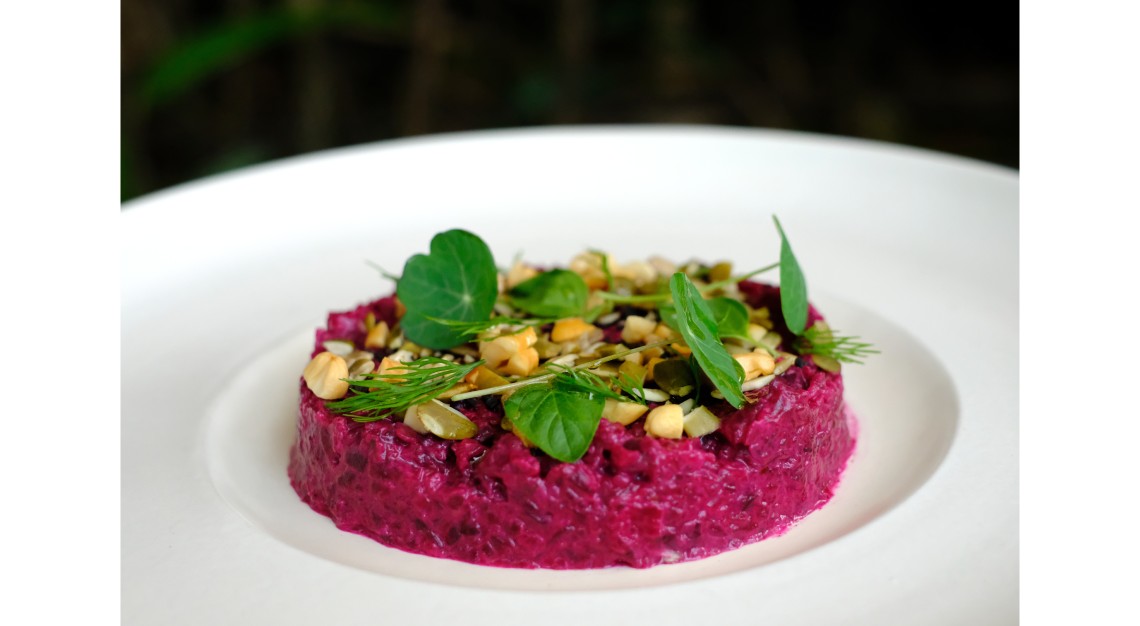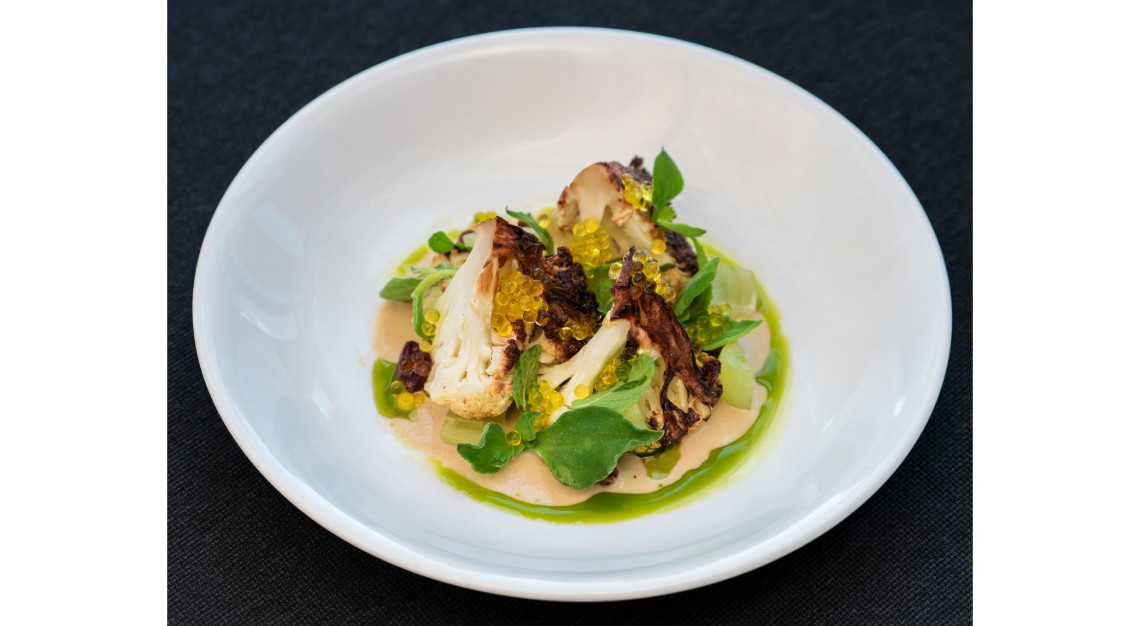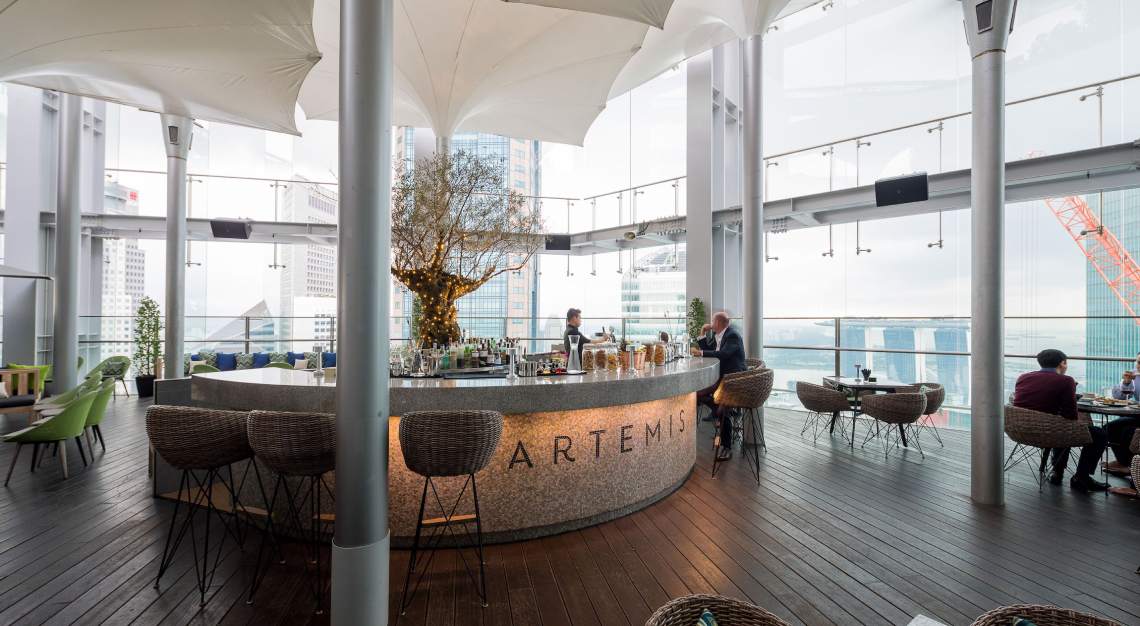 A lot of thought went into the conception, presumably on the basis that solid cooking techniques and a judicious choice of ingredients work the same in every fine dining dish. Complementary flavours and textures (often contrasting and seemingly antagonistic) will go down well and titillate taste buds, and this was the case with the Tabbouleh Salad. Made with bulgur wheat and accompanied by cherry tomatoes and a lemon vinaigrette, the dish is eminently chewable and as zesty as they come. The secreted dill provides a pleasant uplift; the tomatoes calm things down, and the overall sensation is one of an enticing freshness.
Successful too is the Pearl Barley 'Risotto' with slow cooked tomato and summer herbs, which took me back to my childhood barley-eating days. There was a crunch provided by bits and pieces that looked (and tasted) suspiciously like oats, and a controlled richness contributed to by the luscious slow cooked tomatoes that made the dish almost delicious.
The first few mouthfuls certainly were, and then the law of diminishing marginal utility kicked in. Everything became a little bit samey. Each spoonful was very much like the last, which can happen with a 'risotto', or even a risotto, but when there are other ingredients involved (things that used to swim, for example), the diner is able to prepare different, curated 'bites', that make the whole experience a lot more fun.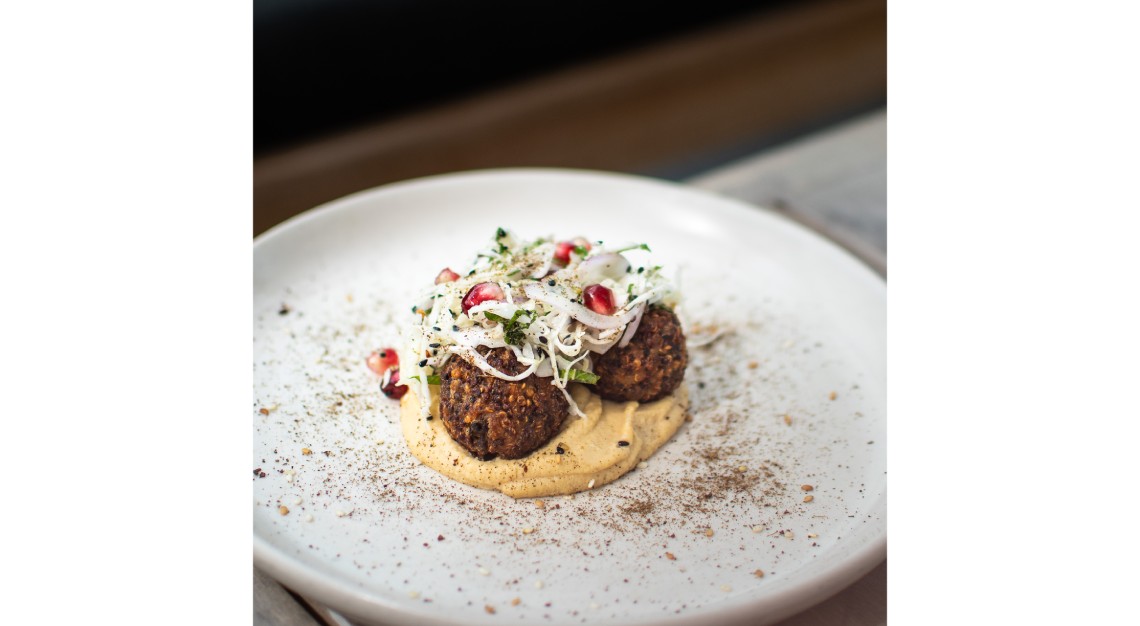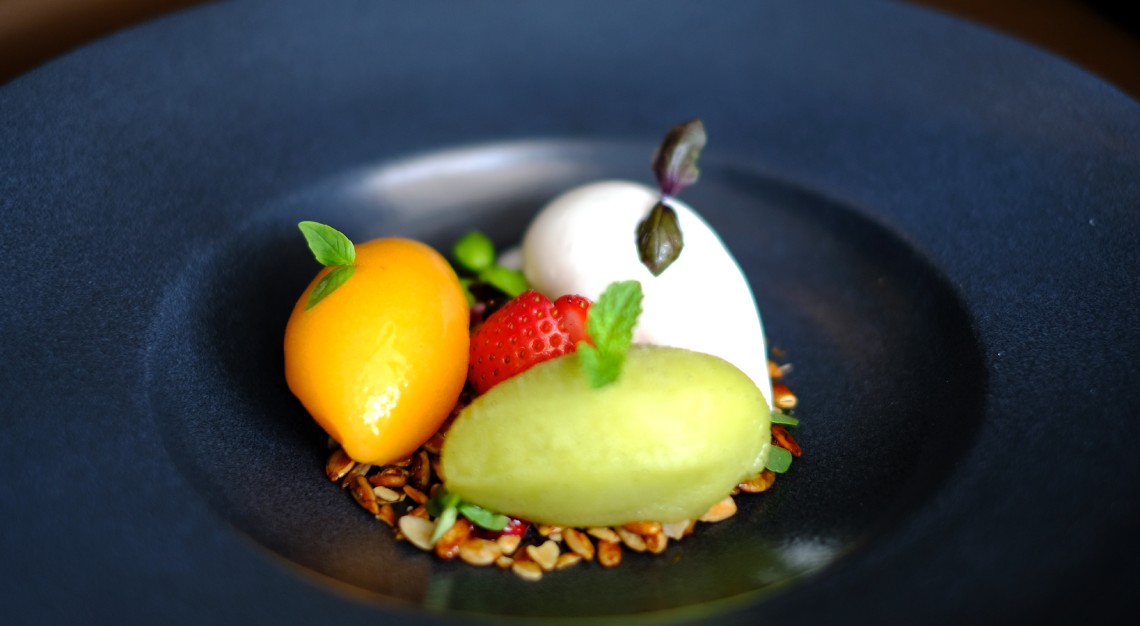 Do try the Chilled Carrot Soup with avocado, piquillo pepper and coriander, which would give a good gazpacho a run for its money – sweet, savoury and piquant in equal measure, very nicely balanced – and the Roasted Cauliflower, served with ajo blanco, muscat grapes, olive oil 'caviar', mint and almonds, is worth a crack for the olive oil pearls alone. Those playful flavour bursts enhance the dish no end, but in my opinion there needed to be more grip in the char at the end of cooking off what is essentially a bland tasting plant.
I would love to talk about the Beetroot Tartare, crushed mixed nuts and dill, because I feel that there isn't enough purple food in the world and that it has been marginalised. But, despite looking very pretty (tartares often do because they know how to contain themselves) this started to cloy after the second bite, although I have already discovered that actual biting in vegan cuisine is almost an option as opposed to a dining imperative.
I like what Artemis is trying to do, and roundly applaud Executive Chef, Oliver Hyde, for his vision and inclusivity. While the menu is imaginative and creative (every dish lends itself to the round bowl aesthetic) I can't help feeling that for a redoubtable and much-lauded chef, creating a vegan menu is a bit like telling Matisse that you're going to take away half of the colours on his palette and instruct him to go ahead and paint a masterpiece anyway. A frustrating experience? Perhaps. A worthy venture? Hell yeah.
Without being disrespectful (again), vegans are unlikely to have it as good as they're going to get in terms of fine dining if and when they pay a visit. I, meanwhile, will go off to ponder the fact that dining at Artemis is probably going to be the best meal I will be having in a week. Stay tuned.