In Mind Your Business, we speak with all the great leaders of the world. Here, we feature Laurence Lien, co-founder of the Asia Community Foundation, on why businesses need to take into account the social good
"Good guys can win". It does us all well to remember that. As Laurence Lien sees it, even in the apparently efficiency-driven and amoral world of business, meaningfully factoring in the social good into its best practices brings a win-win outcome for all concerned.
At both the granular and abstract level, the philanthropist and former Nominated Member of Parliament and public servant has had a long and illustrious career in the non-profit sector. One of the most crucial items in his resume is his co-founding of the Asia Philanthropy Circle (APC), a membership platform wherein Asian philanthropists can jointly expand the impact of their philanthropy, in 2015. As a one-stop, central body, it allows for collaboration amongst its members towards the greater goal of catalysing an Asian philanthropy.
This year, he co-founded the Asia Community Foundation (ACF), a philanthropic organisation with a regional focus and premised on facilitating cross-border giving and connecting donors with access to insight and services that would be otherwise beyond their reach.
Here, he takes us behind the intricacies of giving and why non-profit work continues to be his calling.
Let's start with your own story: what drew you to philanthropic work?
My own journey in philanthropy started when I had the privilege of being invited to sit on the board of my family's foundation, the Lien Foundation, in 2002. While at the foundation, I oversaw its expansion and growth. We decided on one thing: that the best use of philanthropic resources was not simply to spend on charity and service delivery. It was to serve a complementary function to the state—to innovate, take risks and influence systemic change. We coined the term 'Radical Philanthropy'. This means picking unloved causes, pioneering innovative solutions, and getting to the root of problems. It means leading, collaborating, and changing the field, in three sectors: education, eldercare and the environment.
I was working for the Singapore Civil Service back then, and decided that I would make more of a difference being full time in the nonprofit sector. So I left my comfortable 14-year existence as a civil servant and became the CEO of the National Volunteer & Philanthropy Centre in Singapore in 2008. I helped launch Singapore's largest online giving portal, as well as the Community Foundation of Singapore.  More than giving, we were mobilising citizens to do more by themselves and to depend less on government.
In 2015, with my co-founder Stanley Tan, we started the Asia Philanthropy Circle (APC), a membership-based platform for philanthropists to exchange ideas, coordinate action and collaborate. Our belief is that strategic and engaged philanthropists can be the change agents needed to address Asia's social and environmental challenges.
APC acts as a capability builder of strategic philanthropy, a convenor of deep conversations about social issues, an advocate for an Asian way of philanthropy, and a catalyst for joint action.
ACF is the next act, leveraging off the work of Asia Philanthropy Circle.
In a nutshell, how different or similar is it from the other charitable organisations you have helmed in the past?
Incubated by APC, ACF possesses the same DNA as its sister organisation, but the functions and personalities are completely distinct.
APC was started as a membership-based platform for seasoned givers, providing members with a community and support system to meaningfully contribute to society.
ACF was born out of the desire to unlock latent giving in individuals who hold an interest in philanthropy but might not necessarily have the support or resources to begin their giving journey. Pandering to a wider net of givers, ACF aims to simplify the philanthropic process, while promoting best practices.
The Foundation operates with a regional lens, which is most certainly commendable. What are the benefits of cross-border giving as opposed to only localising your area of focus?
There are a few key reasons for ACF focusing on cross-border giving.
First, we want to be inclusive, and there is increasing interest in cross-border giving. According to the Singapore Asset Management Survey 2021, of the S$5.4 trillion of assets under management in Singapore, about 78 per cent originated from outside Singapore. Foreign sources of funds would often be looking to fund programmes outside Singapore.
Secondly, Singaporeans are starting to see that social and environmental problems are increasingly global in nature, and they are hence more interested in cross-border giving. Yet, identifying the right opportunities to fund and conducting due diligence are much more challenging for overseas programmes. Hence, ACF plays an important bridging role.
In what ways is Singapore aptly poised to be a conduit for philanthropy in the region?
Singapore is a wealth management hub and there is so much money here. We want to put that money to good use.
More Ultra High Net Worth Individuals and family offices in Singapore are prioritising philanthropic efforts that are not just aligned with their personal values and goals, but also ones that are sustainable with a long-lasting impact on communities at large. The launch of ACF aims to help facilitate giving within this private wealth space so that as a community, we can channel capital to where the needs in the region are.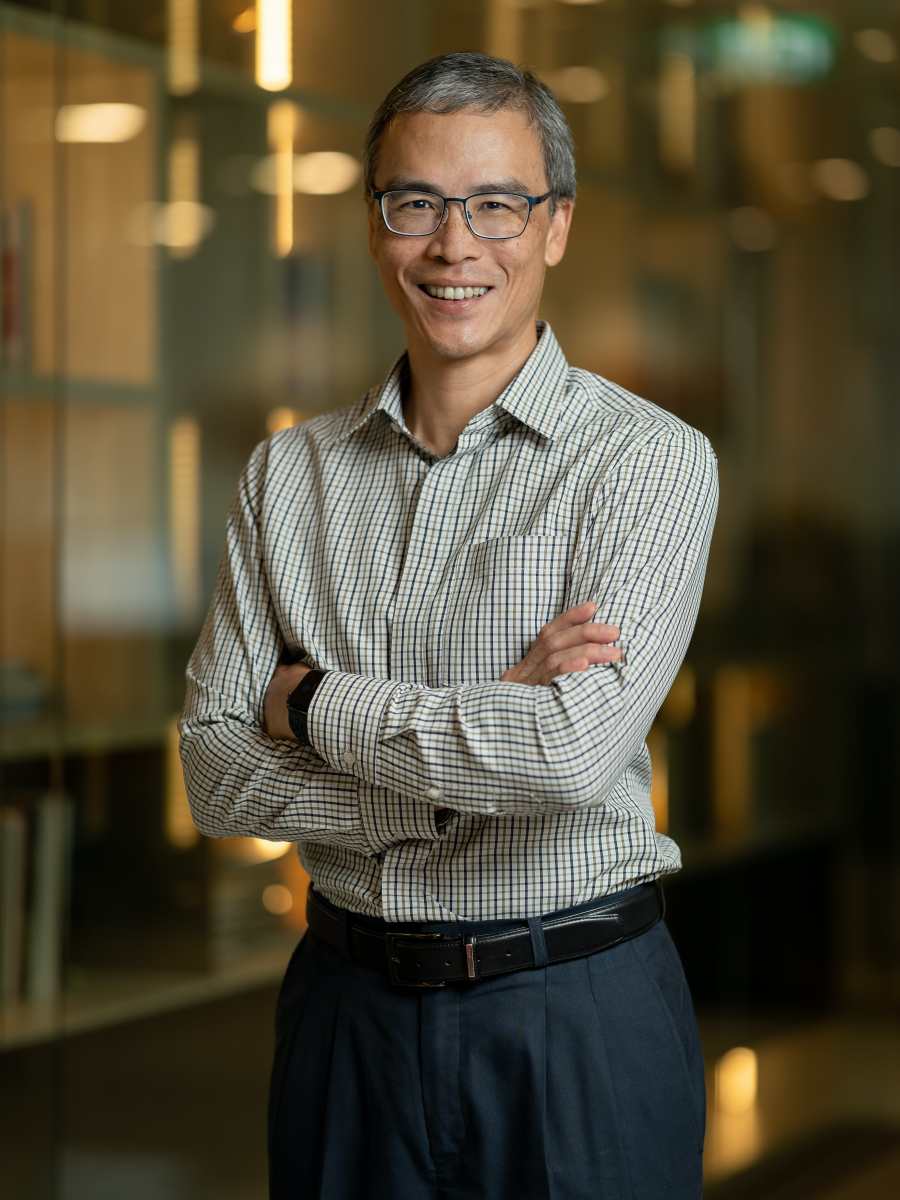 It's known that the Foundation offers a Donor-Advised Fund platform. How does this system address and guarantee transparency throughout the process of giving?
With the DAFs, the autonomy of indicating preferred geographic areas and causes for charitable giving lies with the donor, while ACF assumes the role of an advisor and administrator of funds. This collaborative model allows for donors to contribute to projects that are meaningful to them, while having the support to navigate through the complexities of cross-border giving.
ACF aims to alleviate the barriers of cross-border giving through collaborations with trusted partners in the industry, both local and regional, that provide donors with transparency, and accountability of their giving.
Amongst the list of partners that ACF works with are local financial institutions (FIs) such as DBS Bank. The bank has signed a Memorandum of Understanding (MOU) with ACF, setting the groundwork for the collaborative development of projects and initiatives to facilitate and grow local and regional philanthropy. Partnerships like this not only allow ACF to deepen the institutions' philanthropic offerings, but also enable each organisation to build on their collective networks and resources, and leverage off the excellent infrastructure, interconnectivity, and robust regulatory frameworks afforded by Singapore as a global financial centre.
How will the Foundation identify and prioritise high-impact areas or needs over others?
First, we leverage on the APC community, with its network of more than 60 philanthropists and foundations from across 13 markets in the region. Most of APC's members are experienced givers, and many have shared their highest conviction grantees with ACF.
Secondly, we have founders who have cumulatively given well over S$300 million in grants, as well as a dedicated team of 10 professional grant-making staff.
Thirdly, we have the support and infrastructure of in-country partners on the ground – who can help us with anything from due diligence to monitoring and evaluation. In short, we are able to leverage a vast community network – of seasoned donors, on-ground non-profits, and research partners.
In your opinion, are philanthropy and CSR more a matter of the heart (of conscience) or something that is undertaken by businesses for their own interests? Can the two be reconciled?
As a philanthropist, I see the convergence between business and philanthropy increasingly clearly.  The convergence is in a few aspects. Increasingly people believe that businesses and philanthropy share similar objectives, which are to cater to or solve a social need. Business and philanthropic models are often just different tools towards the same end. Where a business model can work, it should be used. All businesses should be producing goods and services that generate social good, not just avoid social harms.
I also believe that altruistic values should drive both business and philanthropy. We should not only be looking at the social good that businesses can do after they have made the money; how they make money matters. Success should include caring about customers, colleagues, partners and other stakeholders. Embedding that social purpose throughout the value chain will increasingly be a competitive advantage. Good guys can win, particularly as the world becomes more transparent, interconnected, interdependent and efficient. They have a better reputation, thereby generating goodwill. They have more loyal customers and committed staff.
What are some popular misconceptions of philanthropy you'd like to debunk?
One misconception is that it is only about money. Good philanthropy involves time, networks, ideas and often the leadership necessary to tackle issues at the systems and structural level, so that we can achieve the needed social impact.
Another misconception is that it is easy. Good giving is hard. This is because philanthropy often tackles the most difficult issues that governments and businesses cannot solve and because philanthropy also aims at solving problems for the long term and sustainably.
And a third, is that you can be effective alone. We are all starting to realise that if we want to really move the needle on philanthropy, we need to collaborate so that we can tackle the toughest problems with collective intelligence, and at scale.
Lastly, the Foundation is a new dawn for philanthropy in Singapore and the region. At this stage of your ardour in philanthropy, what about its functions and possibilities are you most excited about?
What excites me about ACF is the opportunity to show cohorts of new givers that philanthropy can not only be impactful when you work with others, but that it can also be highly rewarding and enjoyable.  When something can give you joy, why would you want to keep putting it off?