The signature banana leaf wallpaper of The Luxury hotel in los angeles makes its mark on the british brand's bags
To celebrate its 20th year in residence at one of Hollywood's most recognisable landmarks, British luxury marque Asprey is releasing a leather goods collection that references The Beverly Hills Hotel. The property's signature banana leaf wallpaper is featured as a motif hand-applied on Asprey's Belle and Taylor bags.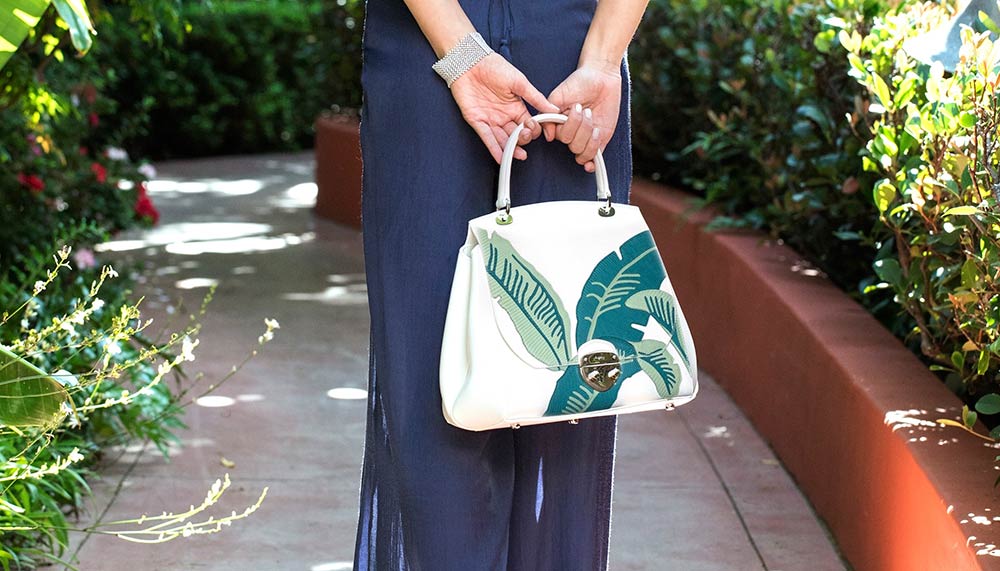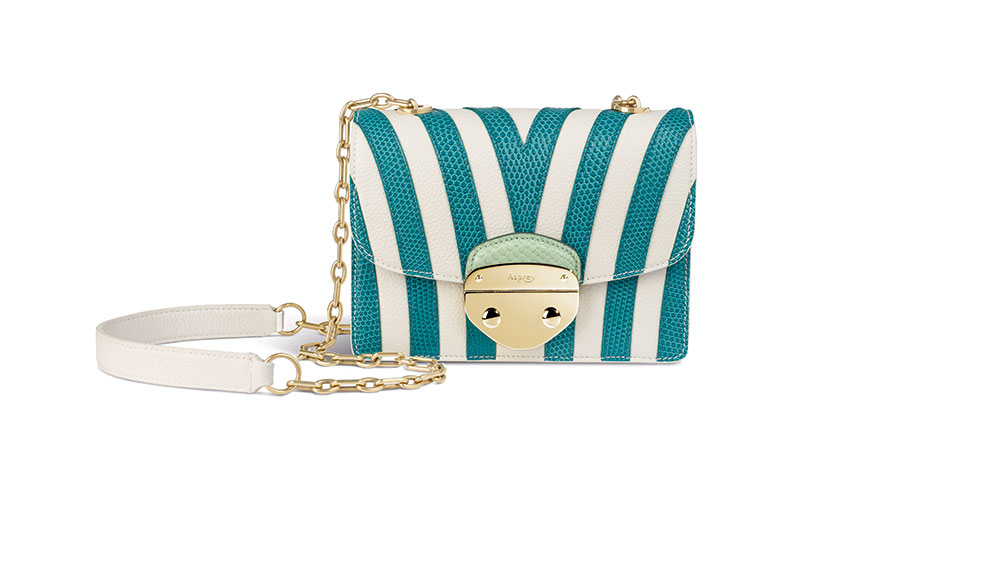 Slightly less cheeky is the hotel's cabana stripes hand-applied to the Morgan 18, Taylor Mini and 1781 Pochette. But if it's subtlety and a dash of Californian charm you're after, the collection also features minimal styles in hues reminiscent of the hotel, such as sunset crocodile and rose petal.