The Montblanc x Naruto collection celebrates the 20th anniversary of the beloved manga and anime series
Fashion-anime collaborations are all the rage now, as seen in high-profile crossovers like JW Anderson x Run Hany, Loewe x Spirited Away and Gucci x Doraemon. Taking the anime fervour to fever pitch, Montblanc has created a special Montblanc x Naruto cross-category collection celebrating the hit Japanese manga and anime series' 20th anniversary.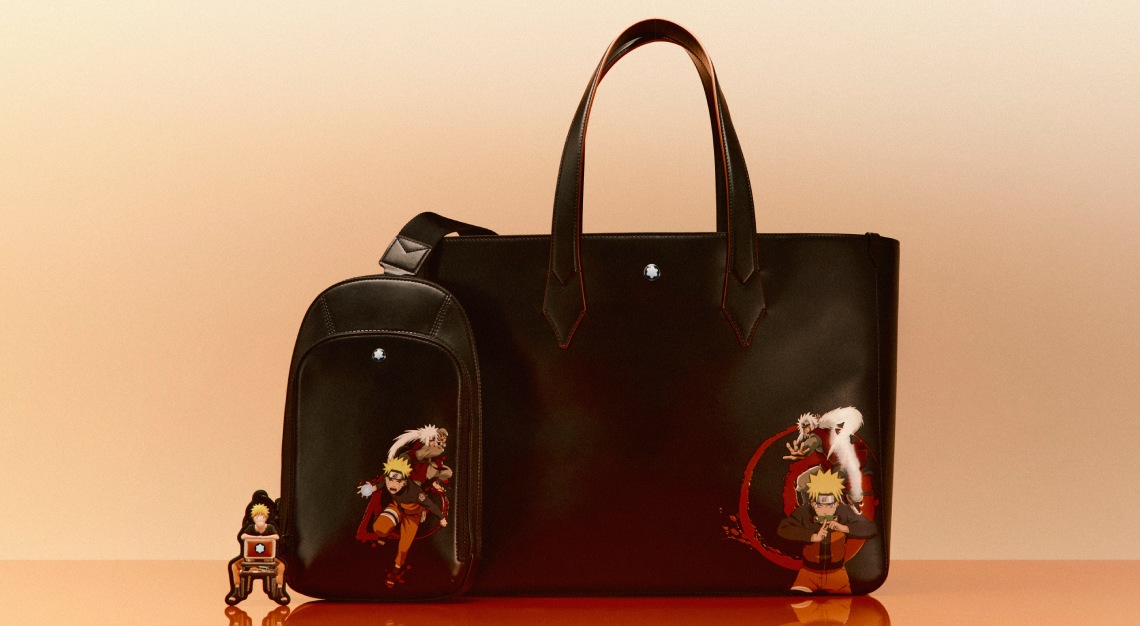 Few would dispute Naruto's ascendancy in the cultural zeitgeist, which stands as one of the most well-beloved and longest-running manga and anime series to-date—approximately 250 million copies have been sold and 720 episodes aired.
Its timeless appeal owes in part to the fact that the protagonist, Naruto Uzumaki's gruelling journey towards becoming Hokage (a title bestowed upon the village's leader) often portrays valuable life lessons in a dynamic and compelling way.
"One of those lessons," comments Montblanc's CEO Nicolas Baretzki, "is the value that comes from the transmission of knowledge, a theme that is closely connected to Montblanc's own heritage in handwriting and its ongoing mission to inspire people to leave their mark on the world."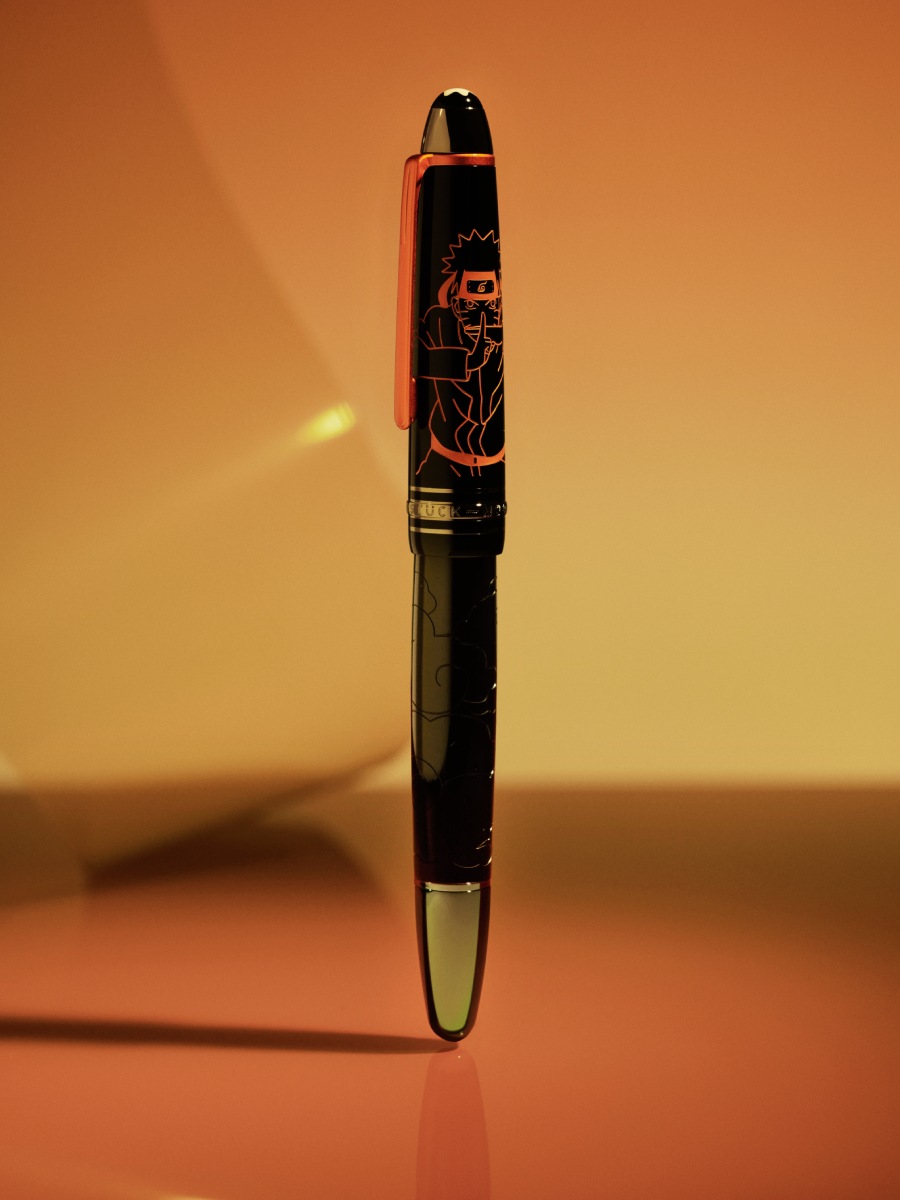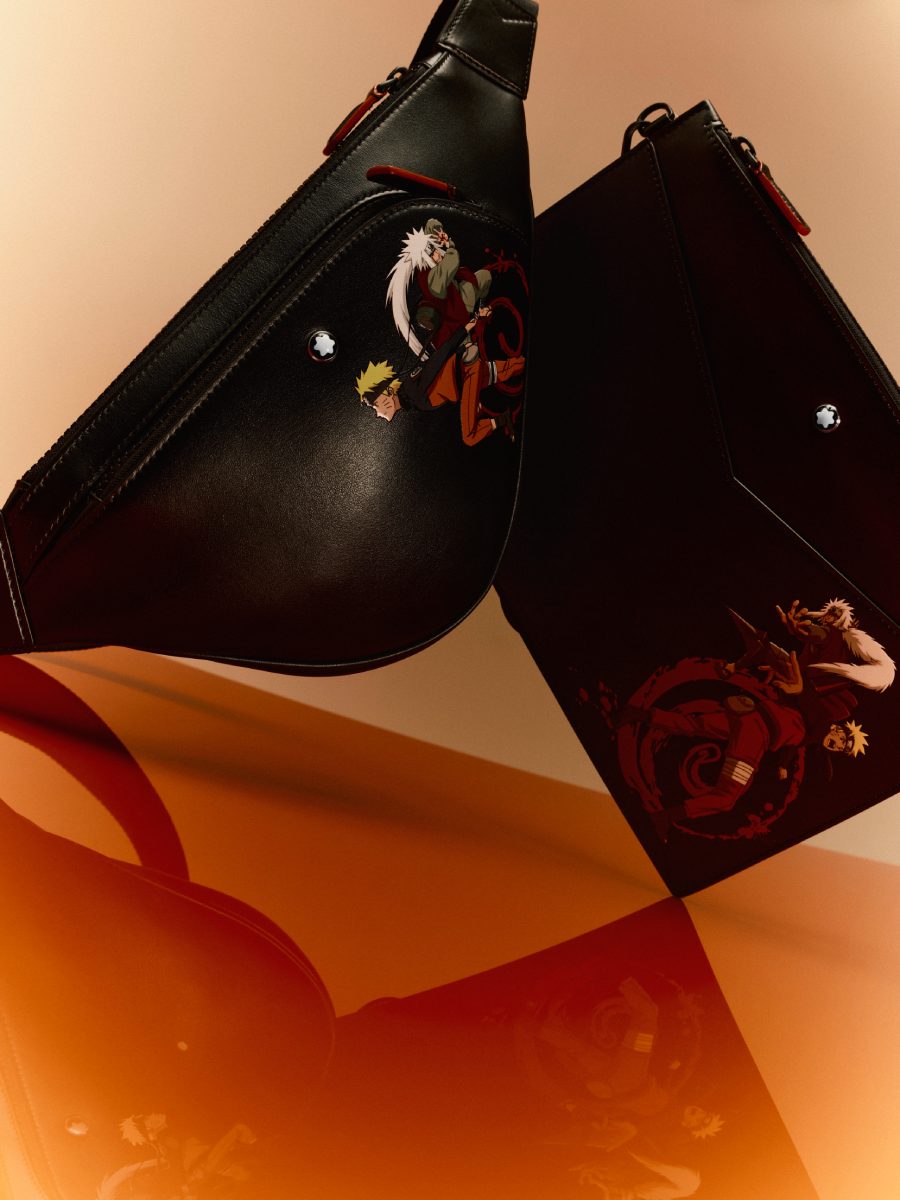 Centred around the close-knit relationship between Naruto and his mentor Jiraiya, the Montblanc x Naruto collection features the two across a range of writing instruments and leather goods and accessories.
A reinterpretation of the Maison's iconic writing instrument, the Montblanc x Naruto Meisterstück Special Edition flaunts a handcrafted gold nib coated in ruthenium and an inscribed Konoha ("Village hidden in the leaves") symbol. It comes as part of a full set comprising a glass bottle filled with vivid orange ink and a Naruto-embellished leather notebook.
The collection's leather goods see an assortment of sling bags, totes, chest bags and reporter bags dressed suavely in black, emblazoned with sprightly depictions of Naruto and Jiraiya, amid evocative brush strokes and calligraphy-style symbols that reference the art of writing. Other items from the collection include a card holder, compact wallet, pen pouch, M Buckle leather belt and Montblanc Summit 3 Smartwatch.
Robb tip: The Montblanc x Naruto cross-category collection is exclusively available at the Marina Bay Sands boutique until 25 October 2022, and will be available at all other Montblanc boutiques from 26 October 2022.