upward trajectory
The location of back-to-back openings by two of the biggest names in luxury travel may surprise you. The Ritz-Carlton, Astana and St. Regis Astana — opening this year — are being touted as symbols of the Kazakhstan capital city's entry as Eastern Europe's next major metropolis.
Just 20 years ago, Astana was an empty expanse of the Kazakh Steppe, home only to a former Gulag prison camp. In 1997, President Nursultan Nazabeyev declared the city — then named Akmola, or "a white grave" — Kazakhstan's new capital. Snow blankets the area for six months of the year and the annual temperature ranges from 0° to 35° Celsius, but that did not deter Nazabeyev, who renamed the city Astana, or "capital city." Now, a downtown of dream-like skyscrapers is complete and, although the city is not likely one you have come across in glossy travel magazines, it will welcome an estimated five million visitors for the Expo 2017 world's fair.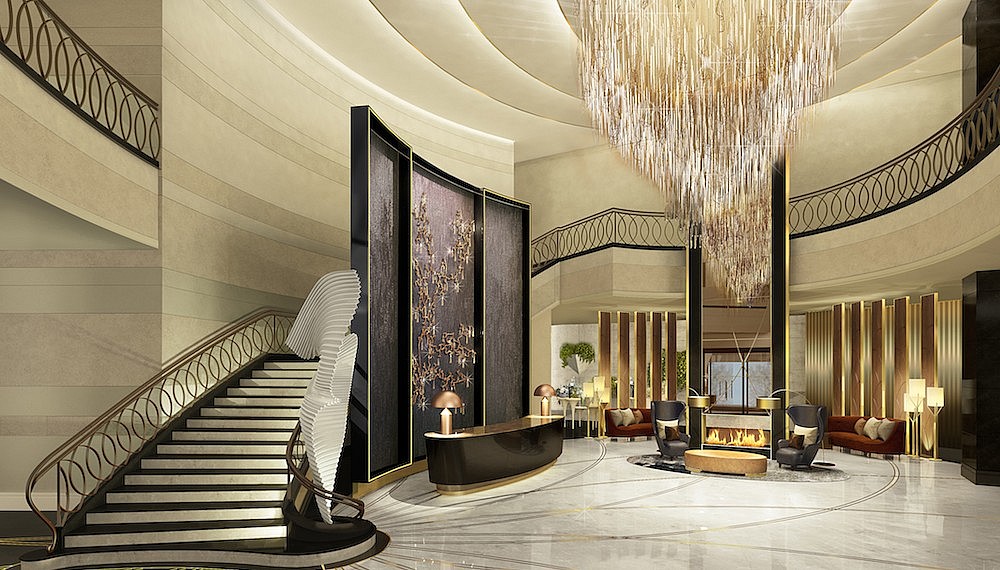 But where will all of these visitors stay? That is the question that St. Regis and Ritz-Carlton are hoping to answer with the grand openings of their ultra-luxurious Astana hotels. No funds were spared in the development of the Ritz-Carlton, Astana, located just north of the fairgrounds. The contemporary, 157-room hotel is housed within downtown's mixed-use Talan Towers, and is dripping with marble, exotic woods and gold from top to bottom. On the other side of town, just 10 minutes by car, the riverfront St. Regis Astana in Astana Central Park will have 120 rooms and feature a palatial, neo-classical design. Renderings show lush parkland surrounding the complex — no doubt a scene imagined during mild weather.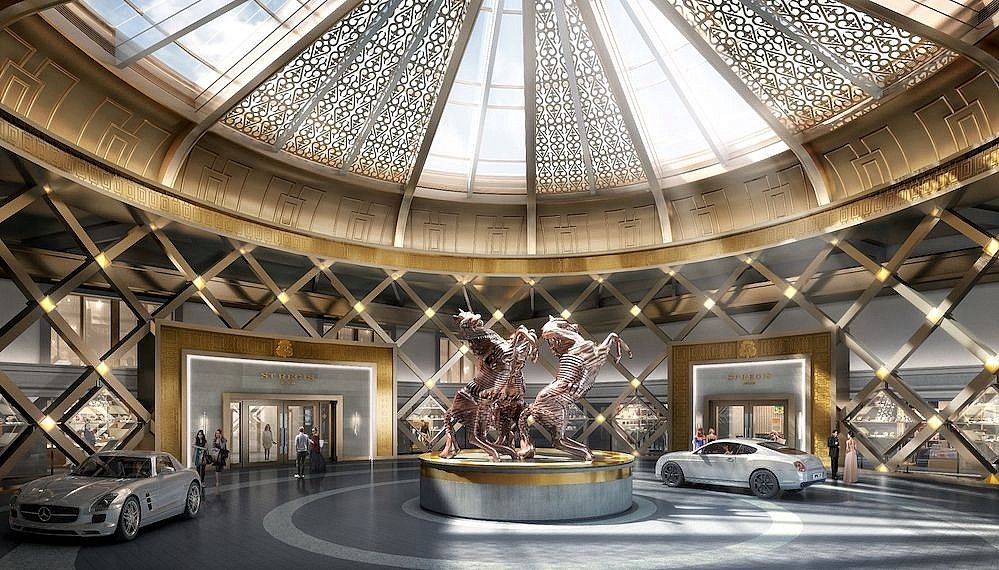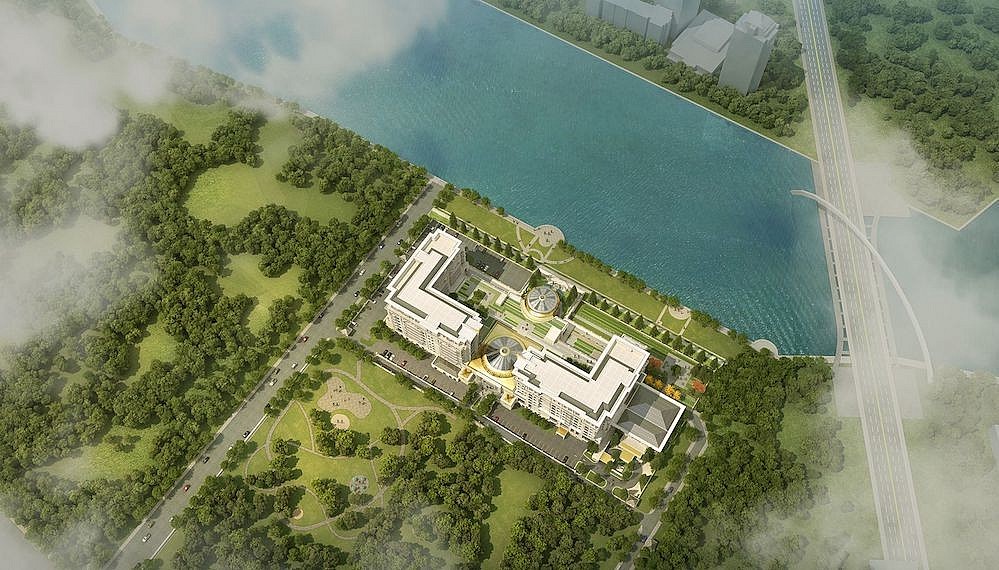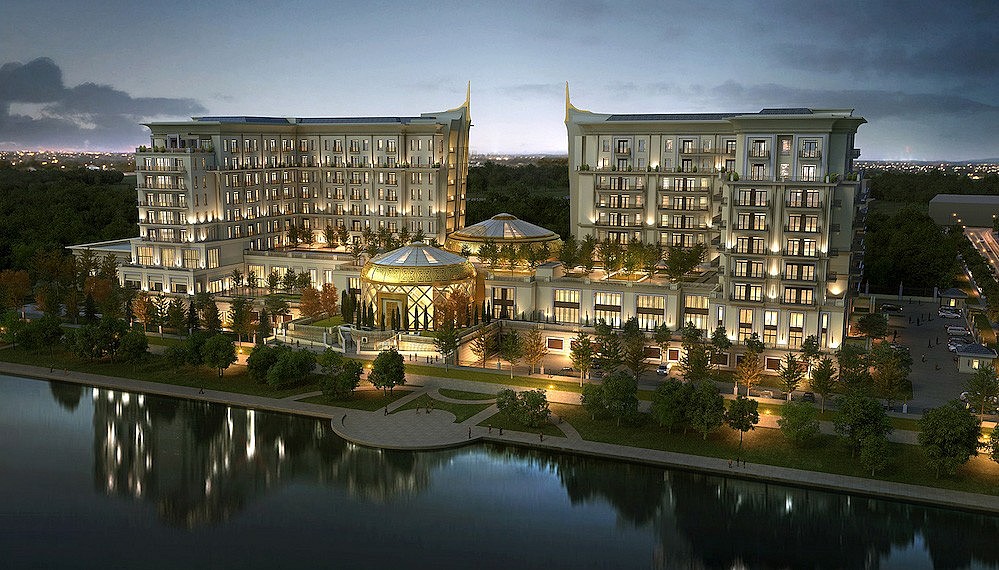 New hotels are only the beginning of what President Nazabeyev calls his "big image project for Kazakhstan." The 76-year-old president hopes to wow the world during this year's Expo, flaunting his creation as a modern city unlike any other. And what marvel it is: At its centre, the new tent-shaped Khan Shatyr Entertainment Centre is a futuristic phenomenon designed by the British architect Sir Norman Foster. The climate-controlled structure — which cost a reported US$400 million (S$546 million) to construct — features a monorail, a miniature golf course, a manmade river and even a sandy beach resort. Foster also designed the Palace of Peace and Reconciliation, a fantastical 61m-tall glass pyramid that is home to an opera house and convention and meeting spaces.
Fifteen minutes from downtown, the grounds for Expo 2017 is a sub-city of more spectacles. At its centre stands the 100m-tall Astana Contemporary Art Centre, which, designed by the Chicago-based architects Adrian Smith and Gordon Gill, resembles an unusual cross between Disney World's Epcot Centre and a glowing orb. Twin wind turbines crown the light-up spherical structure, one of 28 new buildings that were completed for the Expo. The new complex is powered by solar panels and an off-site wind farm — a pleasant surprise in a country whose economy is largely backed by the oil industry, and perhaps a sign of a new direction for this rapidly emerging new metropolis.