Can the luxury cruise industry shake off the shadow of the pandemic and steer its way to calmer seas?
To say that the global cruise industry has had a difficult year is something of an understatement. At the beginning of 2020, it was widely considered the fastest-growing sector in the travel industry, with Cruise Lines International Association (CLIA) – the world's largest cruise industry trade association – predicting that 30 million guests would sail this year. Then in came the pandemic, uprooting and disrupting everyone's plans and expectations, not least those of the cruise industry.
Over February and March, more than 800 cases of laboratory-confirmed COVID-19 cases occurred during outbreaks on three cruise ship voyages. By mid-March, the World Health Organisation had issued a pandemic declaration, swiftly followed by a level three travel warning from the Centres for Disease Control and Prevention in the US, recommending that all worldwide cruise travel be deferred. At this point, CLIA members made the rapid decision to voluntarily suspend their cruise passenger operations across the globe.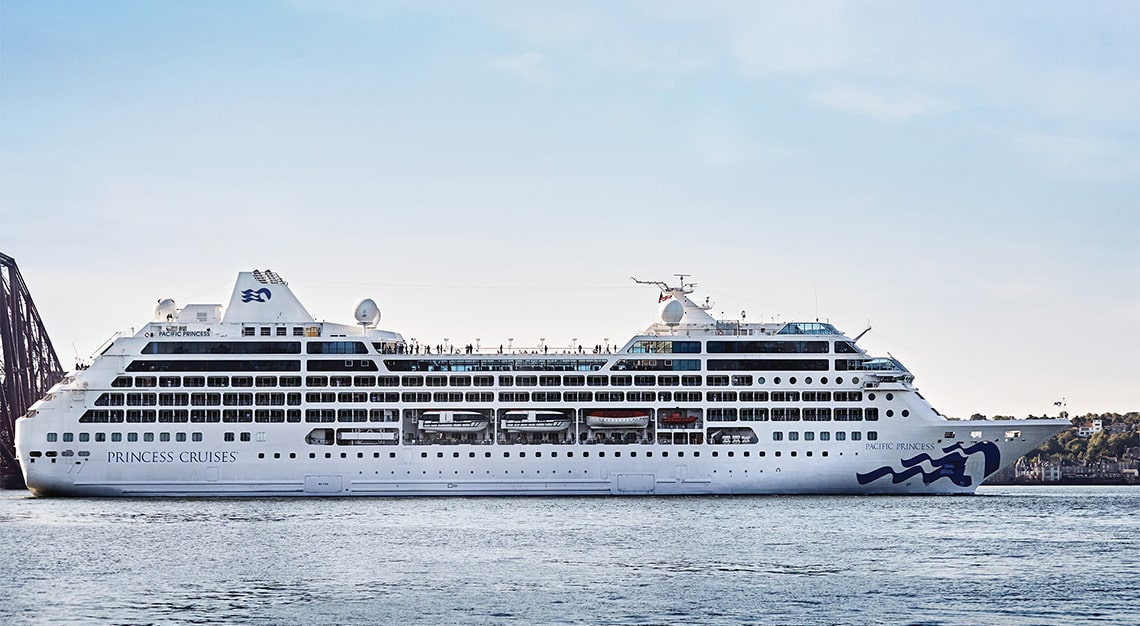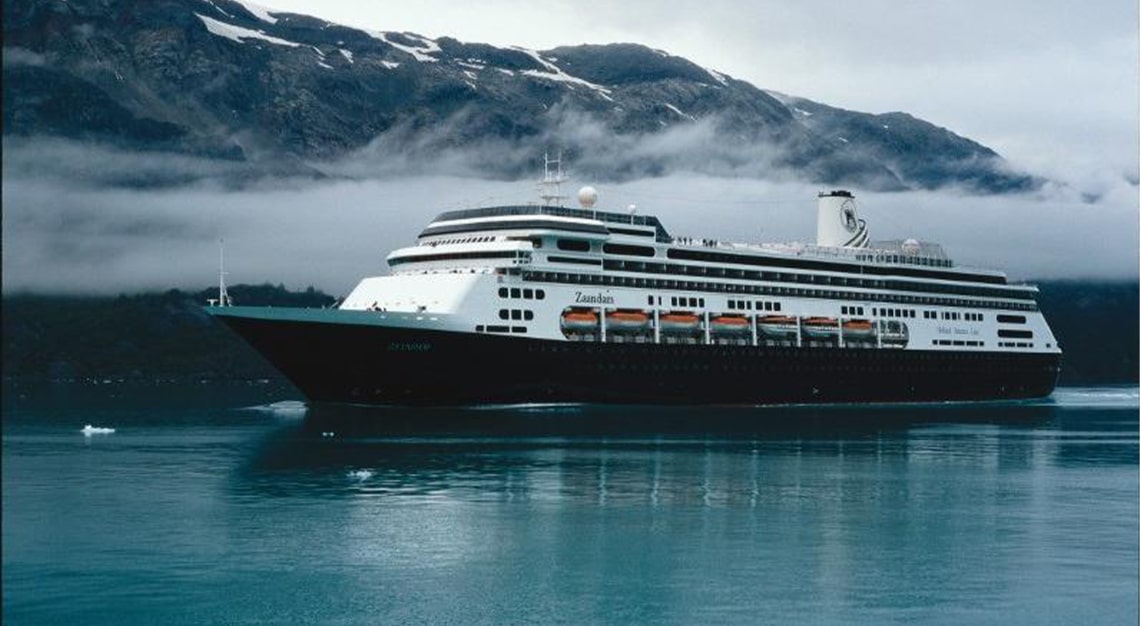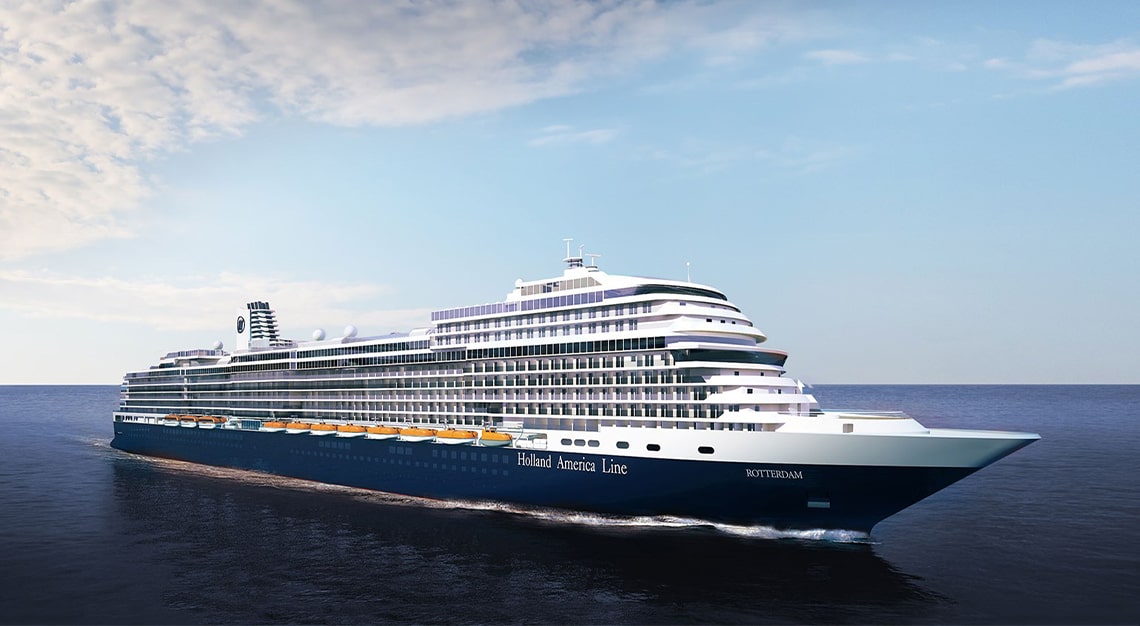 To date, according to the cruise tracking website CruiseMapper, there have been 3,232 cases of COVID-19 officially confirmed on cruise ships among passengers and crew, from which 73 passenger deaths occurred. Just as damaging to the cruise industry, arguably, was the arresting international news coverage of the worst-affected ships, such as Diamond Princess, Grand Princess and Ruby Princess. More than 3,700 passengers and crew members on board Diamond Princess ended up being quarantined for two weeks in the Port of Yokohama behind a Japanese cordon sanitaire – a stark illustration of how swiftly a voyage at sea could turn septic.
Being forced to remain docked and closely monitored by health authorities might have seemed like a dire way to spend a holiday, but the alternative wasn't appealing either. The MS Zaandam, which was denied permission to dock at several Latin American countries and ended up stranded at sea for more than a fortnight during an outbreak of COVID-19 on board, underlined the tenuous position of cruise liners on international waters. By the time it was permitted to pass through the Panama Canal and dock in Florida, four passengers had died and 189 were suffering from flu-like symptoms – and there was still the question of how to repatriate non-US passengers.
Where do we sail from here?
It is against this decidedly grim backdrop that the cruise industry must now work to regain the trust of its existing and potential customers, while also adjusting to the many intricacies of the new normal. There are innumerable questions to be answered, both in terms of the business measures that need to be put in place – should future outbreaks of COVID-19 (or similar pandemics) erupt – as well as the introduction of specific operational procedures. To that complex equation, add the tricky task of opening negotiations with individual countries regarding their travel restrictions, access to medical services ashore and permission to dock in the event of an onboard outbreak. It's a conundrum that will take time and a concerted effort to address.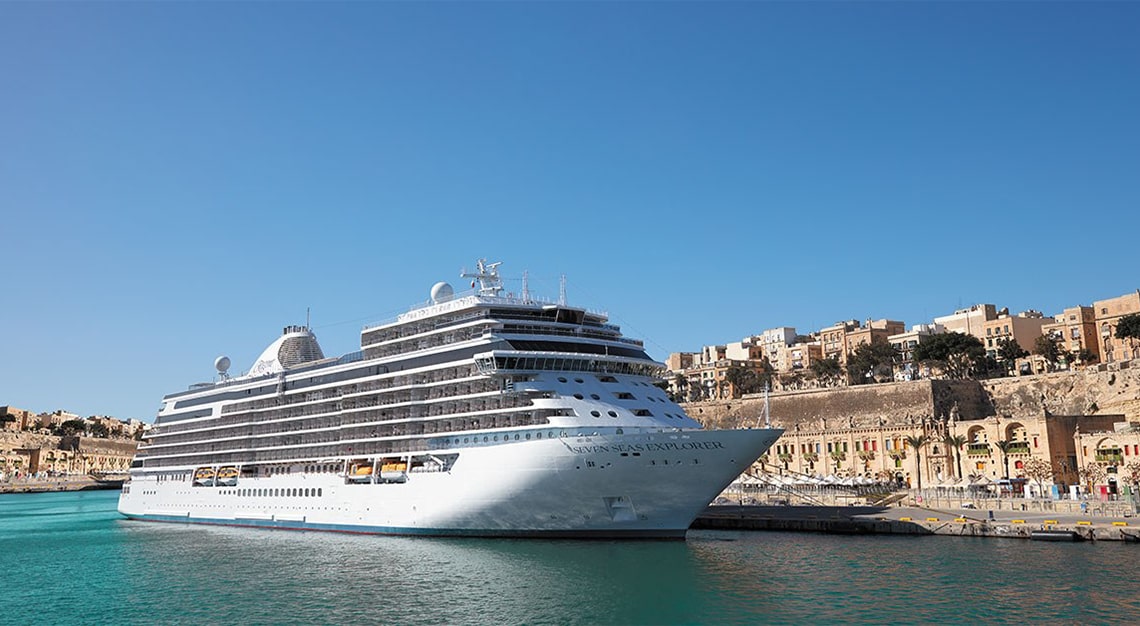 Even the very basic step of encouraging cruise bookings and coaxing passengers back onto cruise ships comes with the problem of how to admit only healthy, infection-free guests on board. Short of requiring them to quarantine for a full two weeks before commencing their cruise – a stipulation that would dampen anyone's enthusiasm for a vacation – cruise companies' pre-boarding screening strategies must be thorough. The same applies to their exclusion policies, in which cruise lines or ships may have to make the difficult call not to accept passengers displaying possible symptoms of COVID-19, or to refuse bookings by those travelling from countries with high infection rates. While companies have declined to respond due to the uncertainty of the future, such questions are no doubt on their minds. And unfortunately, without a vaccine – or any sign that the outbreak will come to an end – most of these questions will remain unanswered for now.
Putting the 'fun' in fundamental
A document produced by the European Union's Healthy Gateways joint action in late June, containing interim advice for restarting cruise ship operations following the lifting of COVID-19 restrictive measures, provides a comprehensive picture of what future cruises might look like. Besides recommending the enforcement of social and physical distancing, it places emphasis on the use of face masks in each ship's communal areas, walkways and on tour buses. Self-service buffet dining, the use of indoor swimming pools and face-to-face interactions between guests and staff are to be avoided, while entertainment events should be staged more frequently to smaller audiences as a way of preventing overcrowding.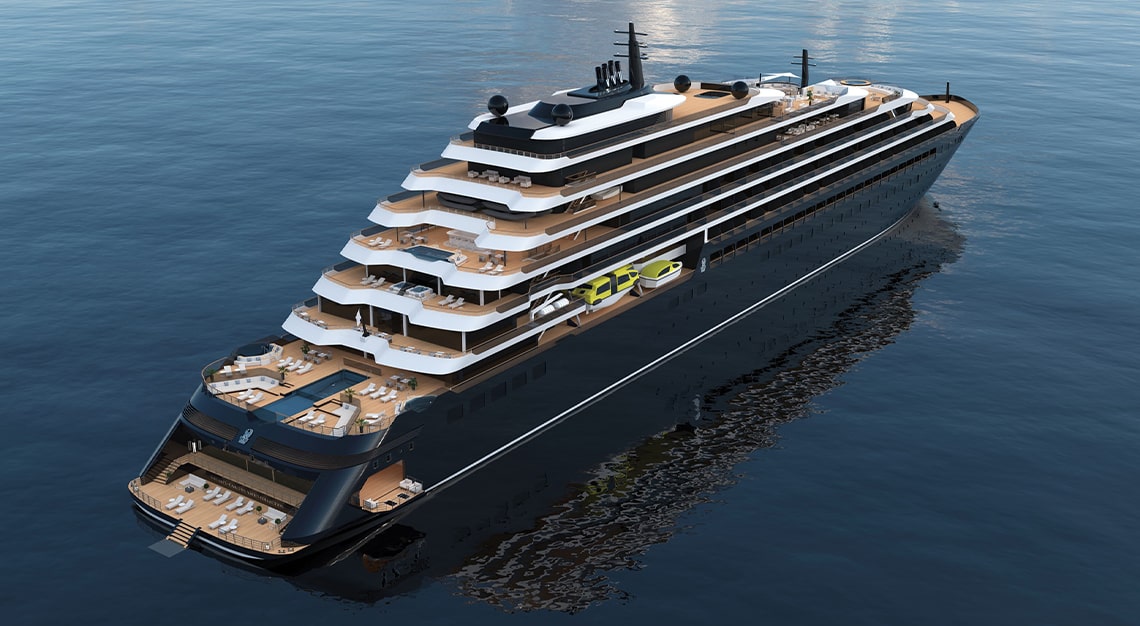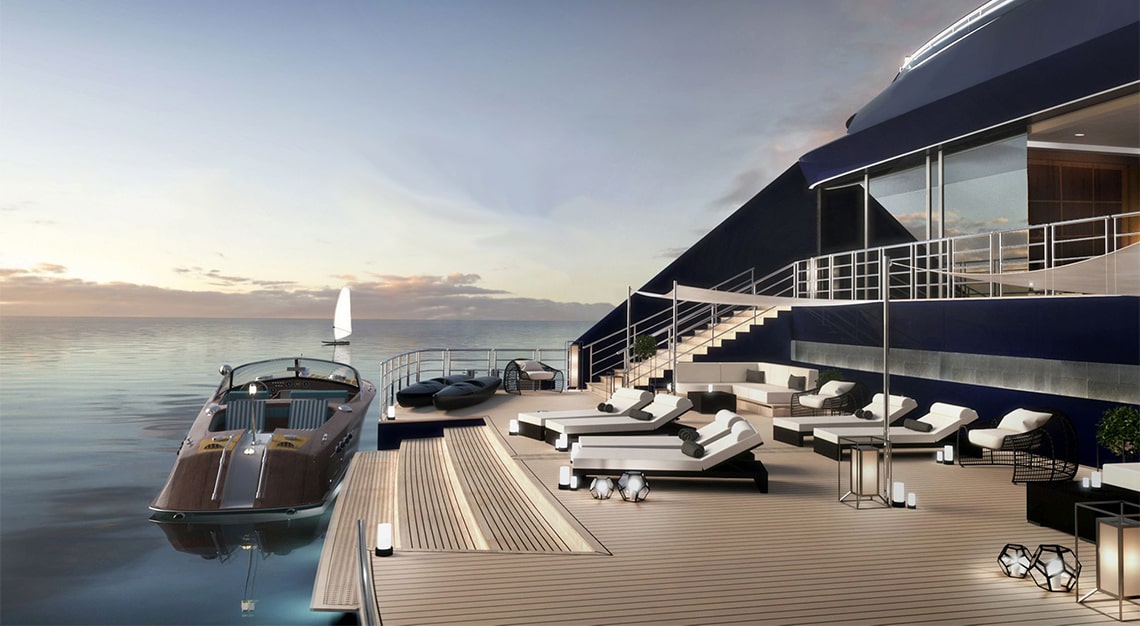 How such measures will fit into the domain of luxury cruise ships, if and when they are adopted by different cruise lines, is still up for discussion. The comparatively generous amount of space offered to guests, especially for their cabins, will make safe distancing easier, and situations involving restricted onboard movement far more tolerable. As an example, the first of The Ritz-Carlton Yacht Collection's custom-built yachts, Evrima, allows its 298 guests one of the highest space ratios at sea, with 8.3sqm of space per guest. Abandoning buffet meals in favour of table service feels like more of an upgrade than a restriction, and rigorous health and sanitation protocols are hardly an alien concept in today's world.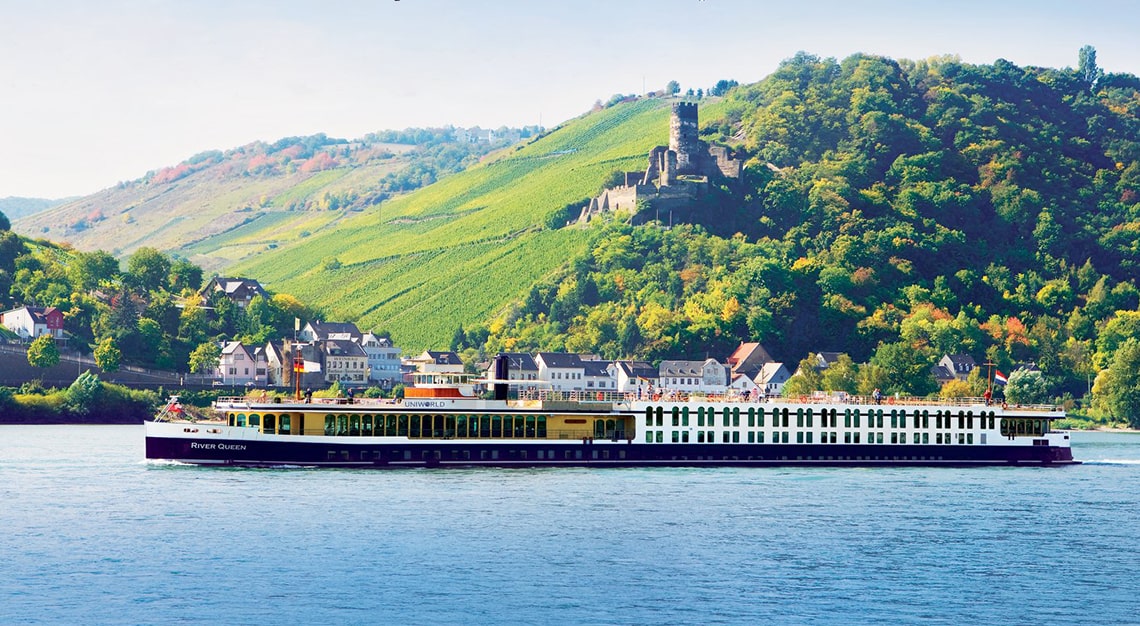 What we can now expect to see, though, are heightened sanitisation processes for what is essentially a semi-closed environment with numerous shared facilities, however luxurious it may be. The Travel Corporation's river cruise line, Uniworld, has already released a detailed list of measures that it plans to introduce during its voyages, stretching from the cleaning of all air-conditioning filters on embarkation day to the disinfection of salt and pepper shakers. Likewise, all the ships by Aqua Expeditions will have a dedicated health and safety officer who'll ensure that snorkelling gear is not shared between guests and oversee the sanitisation of cabins three times a day.
Dampening the spirit
But beyond that, sticking to strict rules regarding interpersonal contact may prove more difficult to reconcile with a cruise line's signature brand of hospitality that – prior to the pandemic – might have relied on highly personalised, attentive service. Will it still be possible to interact as closely as before with a suite butler or will safe-distancing measures render a high crew-to-guest ratio redundant? And where the sociability of cruises used to be highlighted as a selling point, the focus now falls on maintaining social bubbles: passengers will most likely be required to dine at the same table, with the same people, for every meal. This may prove to be futile, given that guests are free to participate in activities, which involves a certain amount of interaction with others on board. And, with all these restrictions in place, would hopping on a cruise for a holiday be as relaxing and enjoyable as it used to be?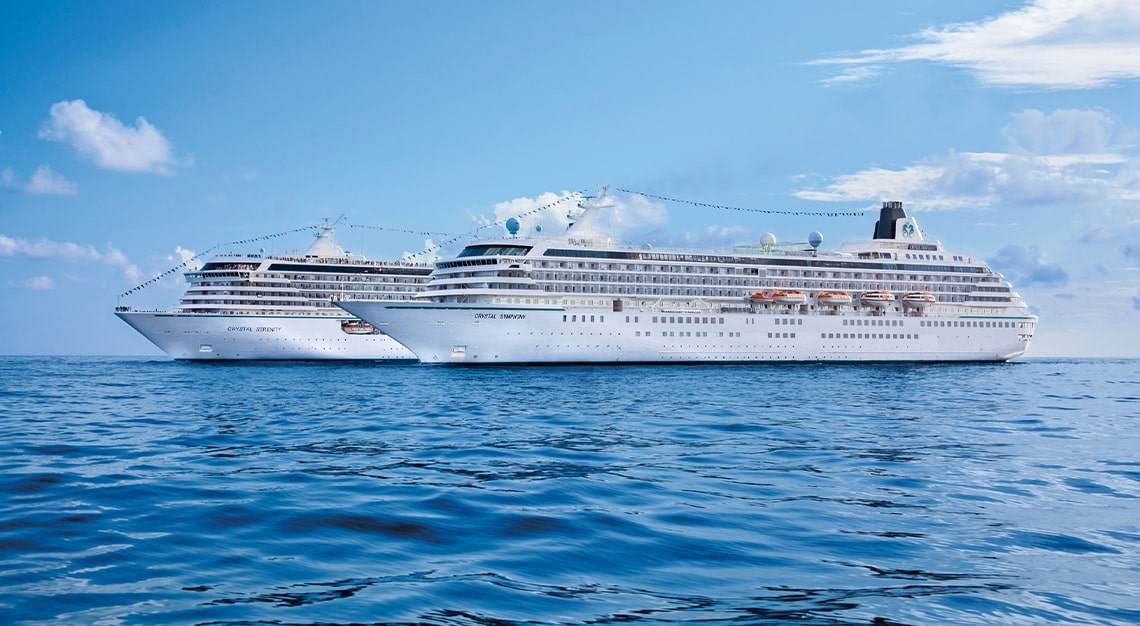 Tougher still is the suggestion that reducing a ship's maximum capacity for both passengers and crew could be a safer option, calling into question the practicality (and profitability) of continuing to run a larger luxury cruise vessel. Companies such as Crystal Cruises, which operates the 980-passenger Crystal Serenity – currently scheduled to resume service in October – and the 848-passenger Crystal Symphony, may not take warmly to the idea of radically reducing passenger numbers. Which begs yet another question: with ongoing restrictions and a lingering sense of anxiety surrounding international travel, will there be enough passengers for the cruise liners at all?
First light
A great number of travellers may be wary, but companies remain hopeful. Perhaps next year will be brighter. Equity analysts at Swiss bank UBS stated that booking volumes for 2021 cruises jumped by nine per cent over March, compared to the same time last year, suggesting an eagerness among travellers to return to the high seas. Cruise companies that offer smaller and more intimate voyages have already seen an increase in interest: Uniworld, whose highest-capacity ship, River Victoria, carries only 196 passengers, recorded a 67 per cent rise in bookings for 2021 compared to 2020. It is to be noted that although the majority of those were rebookings from cancelled sailings, new bookings still comprised an impressive 21 per cent.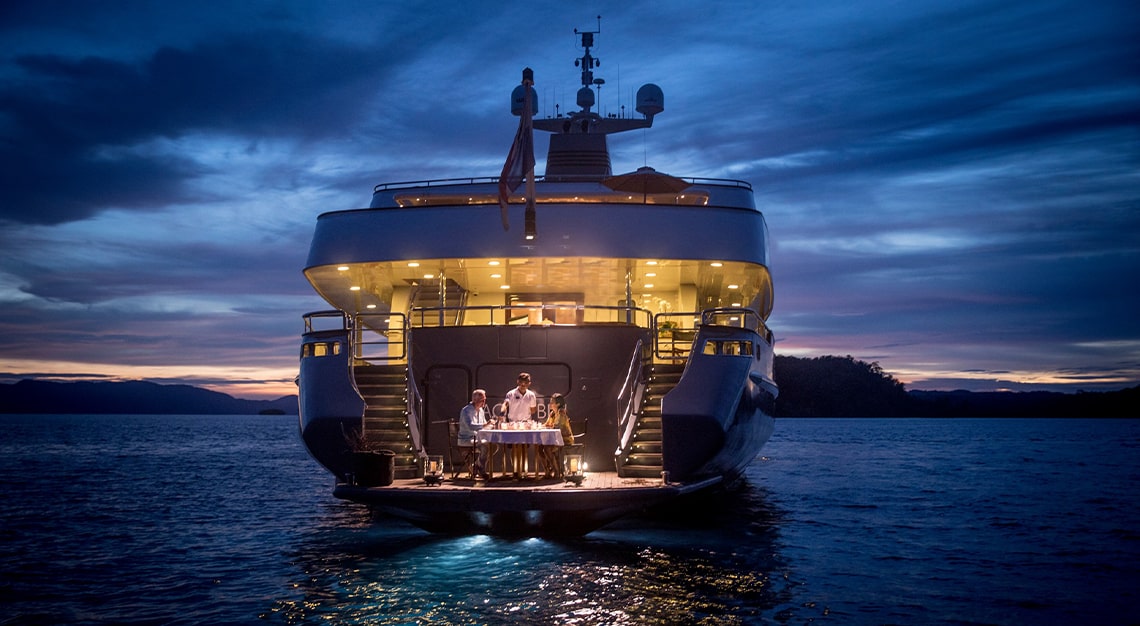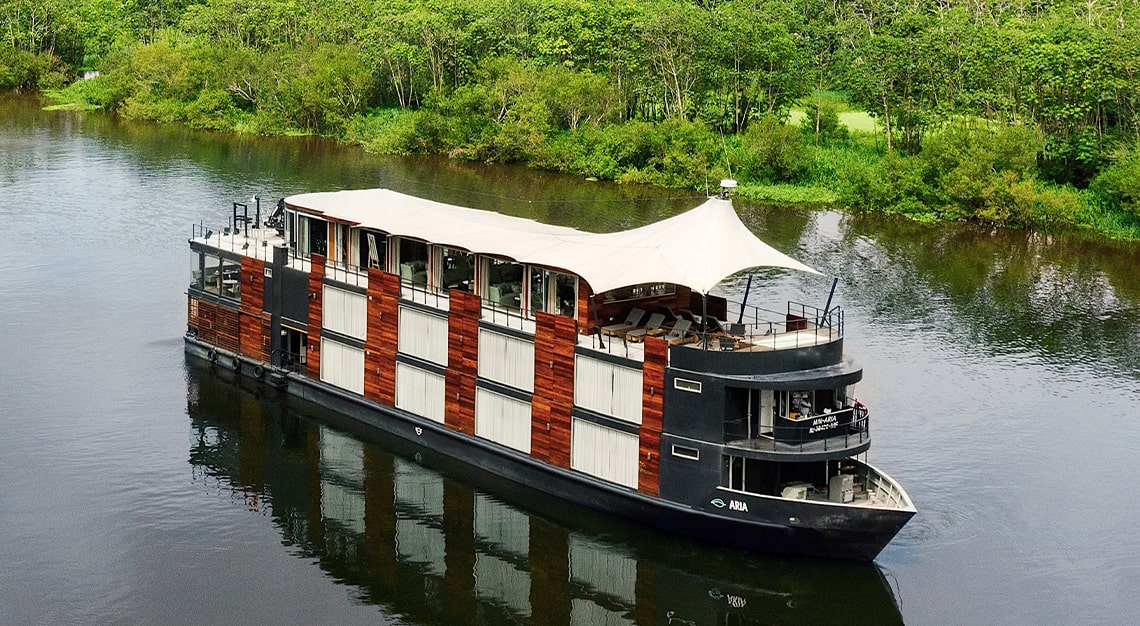 Francesco Galli Zugaro, the owner and founder of Aqua Expeditions, is quick to highlight the advantages of its small-ship expeditions that feature only 15 to 20 cabins. "Something we have seen increase over the last few months is private charter enquiries and bookings as our small vessels are perfect for multi-generational family buyouts, with families looking to reconnect and rediscover in this new travel reality," he notes.
Privacy, safety and health – now more than ever the buzzwords of high-end travel – and the luxury cruise industry's ability to package it into an appealing, elegant experience – will be the deciding factors in its survival.
This story first appeared in the September issue, which you may purchase as a hard or digital copy