Experience really good food at Meters Above Sea Level, led by two of the world's best chefs—Virgilio Martínez and Pía León. Get a table! Whatever you have to do
When you attend the tasting of a menu compiled and composed by not one but two of the world's best chefs, even the most jaded palate is going to sit up and pay attention.
Virgilio Martínez and Pía León are the chefs in question, and the fact that they are married to each other creates an extra frisson to the culinary adventure that 'presents a vertical journey through the indigenous cultures, ingredients and flavours of Peru'. It's a veritable odyssey of produce and flavours from the shallow depths of the waters by Peru's coastline to the rarefied atmosphere 3.9 kilometres up in the Andes mountains.
See them at Meters Above Sea Level (MASL), the third Mandala Masters instalment after the highly successful cameo appearances of Mauro Colagreco and Gaggan Anand.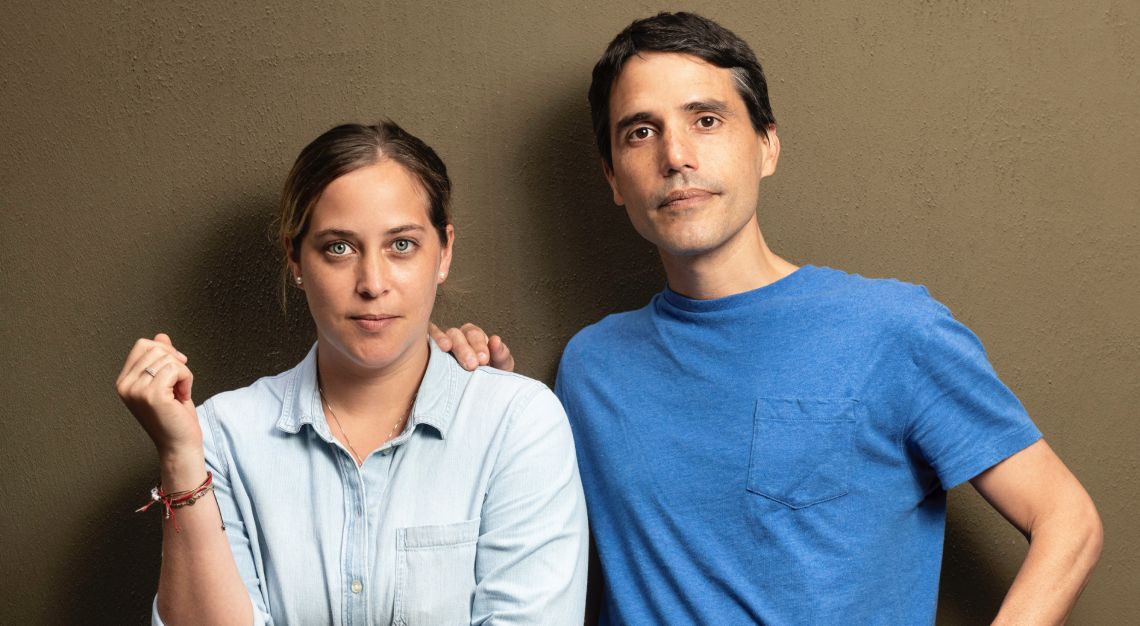 Martínez is already a living legend in global foodie circles, as chef-owner of Central Restaurante in Lima, and Lima in London. His wife, León, helms Kjolle in Peru after branching out on her own (but not really) in 2018. León was named the World's Best Female Chef at the 2021 50 Best awards, which she described as a "controversial award". But that's a story for another day. 
What is in no way controversial, however, is that when two chefs at the very top of their game get together to create a menu for the delectation of lucky Singaporeans, anticipation and expectation should be thousands of metres above sea level. Could those expectations possibly be met? The answer is a resounding yes. 
What I loved about the menu was the three-word descriptions of each dish. Lunch, during their three-month residency, runs to eight courses, while dinner is an 11-course triumph of the degustation concept. Just in case anyone is worried about quantities of food, don't be. Each dish is beautifully proportioned, and even after 11 courses the diner is left with the feeling that they could accommodate just a bit more. The food is that good.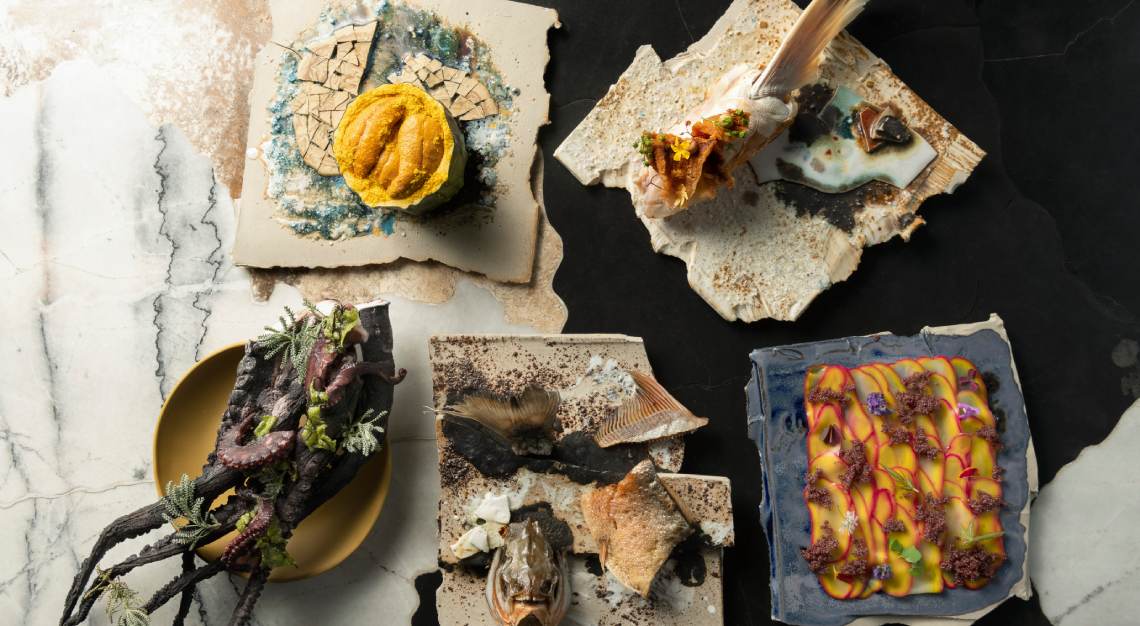 The three-ingredient descriptions belie the complexity of each dish. It all sounds relatively simple, but the inherent complexity in not only the choice of produce, but also the assembly in perfectly judicious quantities of each (often contrasting) element reflect the imagination and creativity that supreme confidence enables.
I'm not going to go through all 11 courses. Suffice it to say that in Martínez and León there are great culinary minds at work, and every dish is almost perfectly composed. There is remarkable balance of flavours that tantalises taste buds and invoke, on several occasions, feelings of pure, unbridled joy. 
I must, however, mention a couple of absolutely standout dishes in the form of the Scallops – Spirulina – Uni with a stunning leche de tigre, powdered blue and green spirulina and blue cucumber, and a tender Pork Belly – Cassava – Andean Mushrooms. The pork is cooked for 12 hours; the cassava accompaniment has just the right combination of sweetness and salinity, and I would like to include the notes I wrote during the tasting of this dish, to wit: "Even the effing lettuce is perfectly cooked."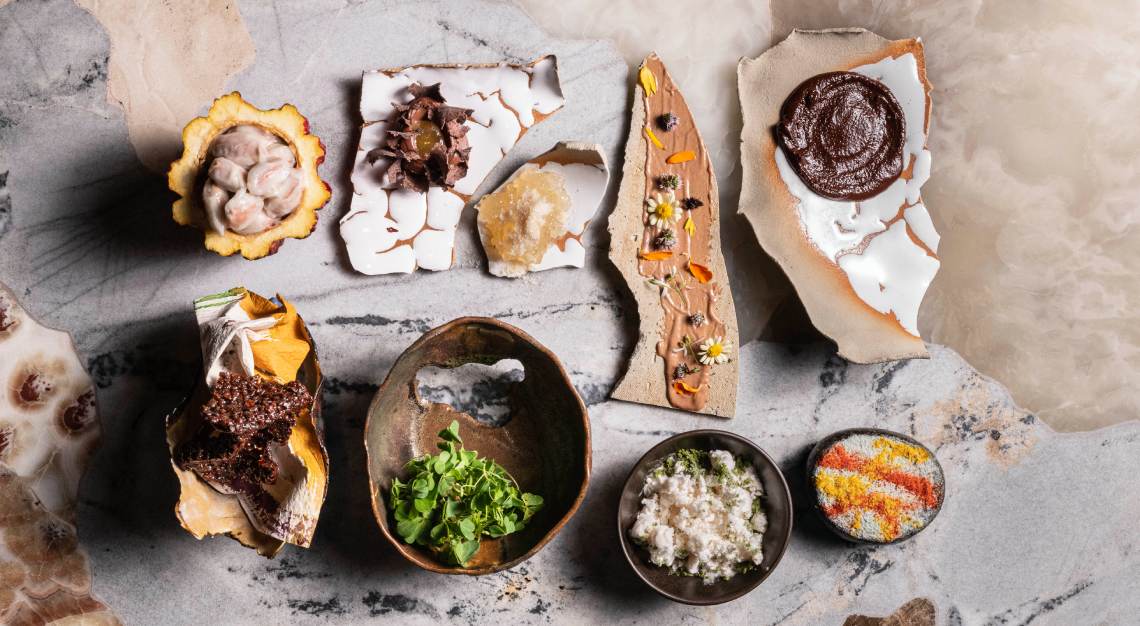 It was that kind of experience. It left me humbled and full of admiration for those behind the conception and execution of a menu that blended so many exciting and unusual ingredients into dishes whose whole was even greater than the sum of the parts—which were pretty damn good in their own right.
And that's what this menu is all about. Every single ingredient is treated with respect—especially those indigenous to Peru that will be unfamiliar to many of us. Maca, huacatay, kiwicha, and even a mead (Hidromiel) which I'm convinced would have been made from Peruvian honey provided by Peruvian bees. This venture is designed to put Peru on the culinary map in Asia, and it's doing an exceptionally good job. 
If you don't believe me, get a table, as the proof is most certainly in the pudding. As an elevated approach to Peru's landscape biodiversity and the ecosystems that provide some immaculate ingredients, MASL does not meet expectations. It exceeds them by a vertical country mile.  
Masters Above Sea Level will run until 30 October, from Tuesday to Sunday. Lunch starts at S$320 while dinner will start at S$448. Book here
MASL
1 St Andrew's Road
06-02 National Gallery
Singapore 178957
Tel: +65 8399 5364