The Great Gatsby, in 2018
This ode to art deco expresses its Great Gatsby bent in gilded statues, velvet accents, curved leather booths and gleaming copper trimmings. Its centrepiece is a three-storey-high gin display that harbours a collection of over 1,000 bottles, some dating back as far as 1910. Each bottle is at least 40 per cent ABV, so their flavours are pronounced and their nuanced botanical notes more distinct. This, is none other than Atlas Bar.
There's also an impressive selection of champagne and a dedicated champagne room where rare bottles from the owners' private collection are offered for tasting.
The plump booth seats set around the periphery of the sprawling atrium bar are excellently placed for talking shop out of the earshot of neighbouring lounge lizards.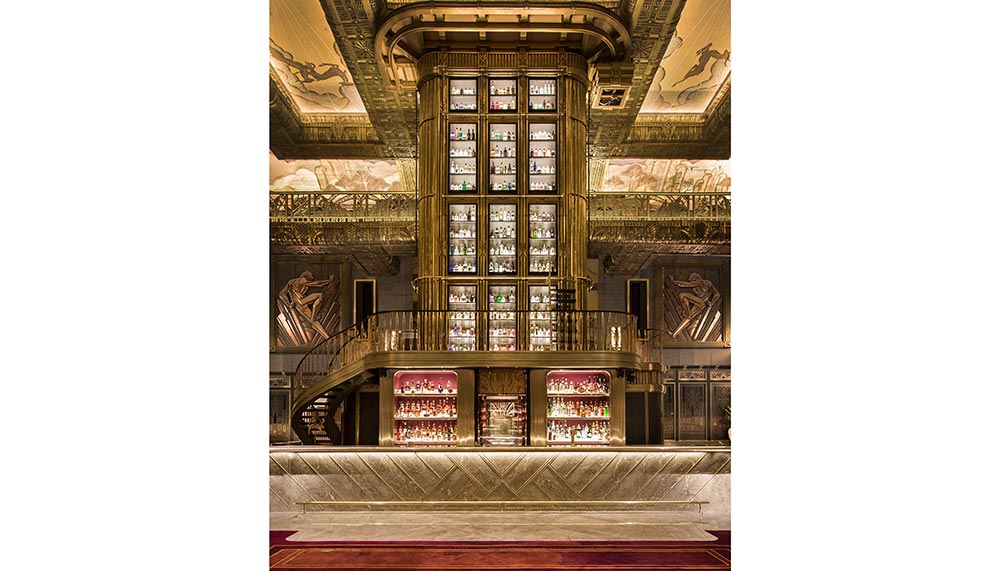 To really impress, choose from a list of finely wrought martinis made with aged gin and served in vintage glassware. Rare bottles of gin are also available from the Atlas Collections menu.
Besides turning out inventive and classic drinks such as an updated gin and tonic with American gin, edible flowers, juniper berries and grapefruit-infused tonic water, Atlas boasts a restaurant-quality menu that includes the likes of charred octopus with goat cheese and pine nuts, Wagyu ragu layered with made-from-scratch pasta, and miso cod served with glazed chervil root and cauliflower puree.
With such a well-rounded experience, there's no reason to bar hop or even take a break from the business talk to adjourn to dinner.