To know which concoctions are worth drinking, we turn to five world-class bartenders for the best cocktails they've ever had
Even if you're a die-hard whisky drinker or prefer the refreshing, uncomplicated flavours of a G&T, there's no denying the appeal of the complex layers of a cocktail, expertly shaken and stirred by a mixologist. For these five bartenders, these are the memorable cocktails that have inspired them throughout their career.
As the local finalists of the Glenfiddich World's Most Experimental Bartender 2019 competition, these five connoisseurs know a thing or two about good taste.
The drinks that left an impression on these creative tastebuds will surely enliven yours too, so read on for their picks.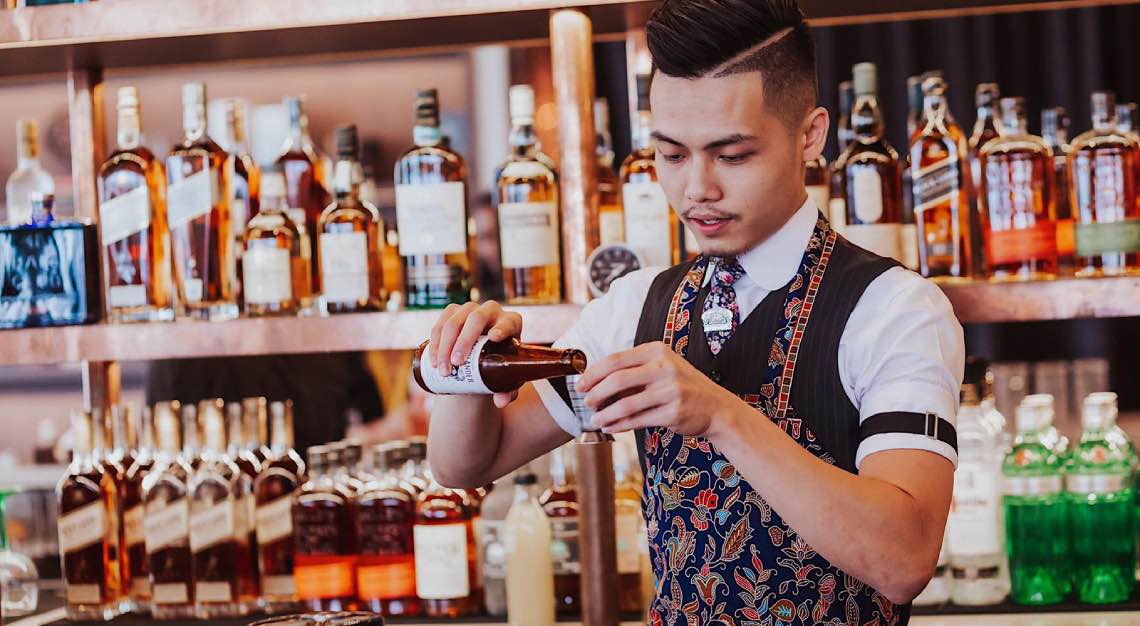 Benedict Poh, The Monarchy
Benedict says: "Ready Fire Aim from Employees Only. The brainchild of Principle Bartender Steve Schnieder, it is a Mezcal cocktail shaken with fresh Lime & Pineapple juice, Honey Pineapple Syrup and Habenero Hellfire bitters. It was the cocktail that convinced me to give agave spirits, namely Tequila and Mezcal, another opportunity for me to appreciate them. Imagine putting a pineapple seasoned with chilli spices, glazed with honey into a smoker, and then liquifying that and served cold in a coupe glass. Yeah, I'll take one of those anytime, anyday."
Find Benedict at: The Monarchy at 56 / 58 Tras Street is a quintessentially British cocktail bar and lounge serving timeless cocktails through the ages. Set in a heritage shophouse spread over 3,600 sq ft in the heart of the Central Business District, this British cocktail bar exudes understated luxury and bears a distinctly regal theme, celebrating the Royal Houses of Normandy to Lancaster and Tudors to the Windsors.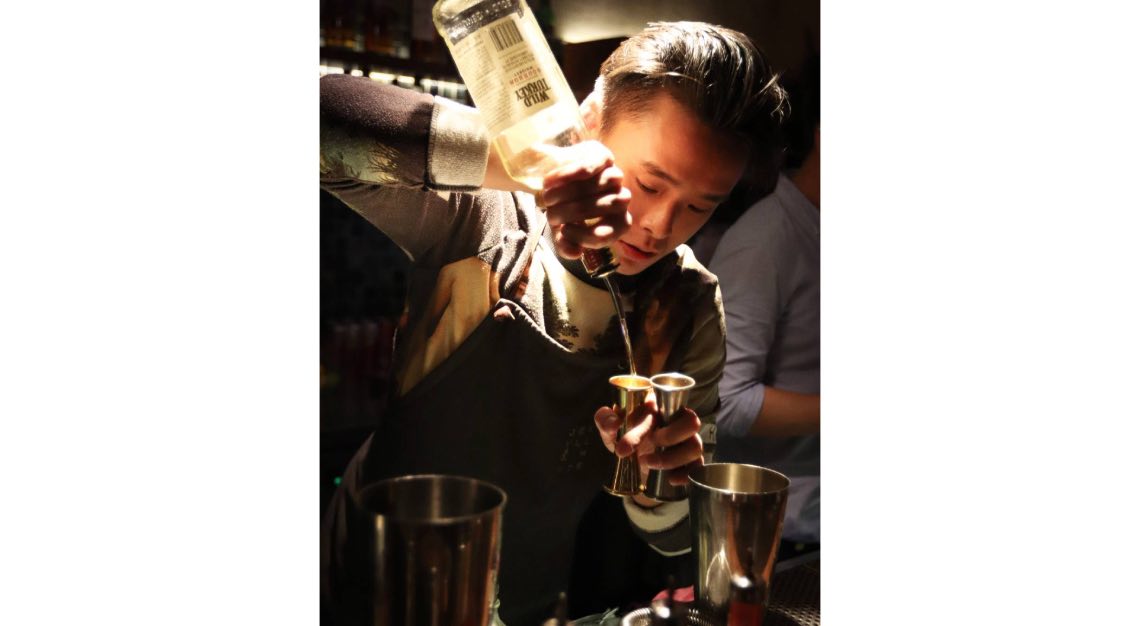 Michael Foong, Jekyll & Hyde
Michael says: "The best cocktail I ever had was when I was 21. I had first started bartending and I was working with my mentor back then. He won a competition with a dish-inspired drink: Nasi Lemak. I was so impressed with the flavour combinations that it inspired me to learn more about flavour affinities and pairings. It took me on a journey of creating new and interesting serves since and I never looked back."
Find Michael at: Jekyll & Hyde is a cocktail bar in the heart of Tanjong Pagar that screams "We do great drinks but don't take ourselves too seriously." Placing comfort at the highest level of importance when it comes to hospitality, the establishment focuses on local flavours and classics with a twist.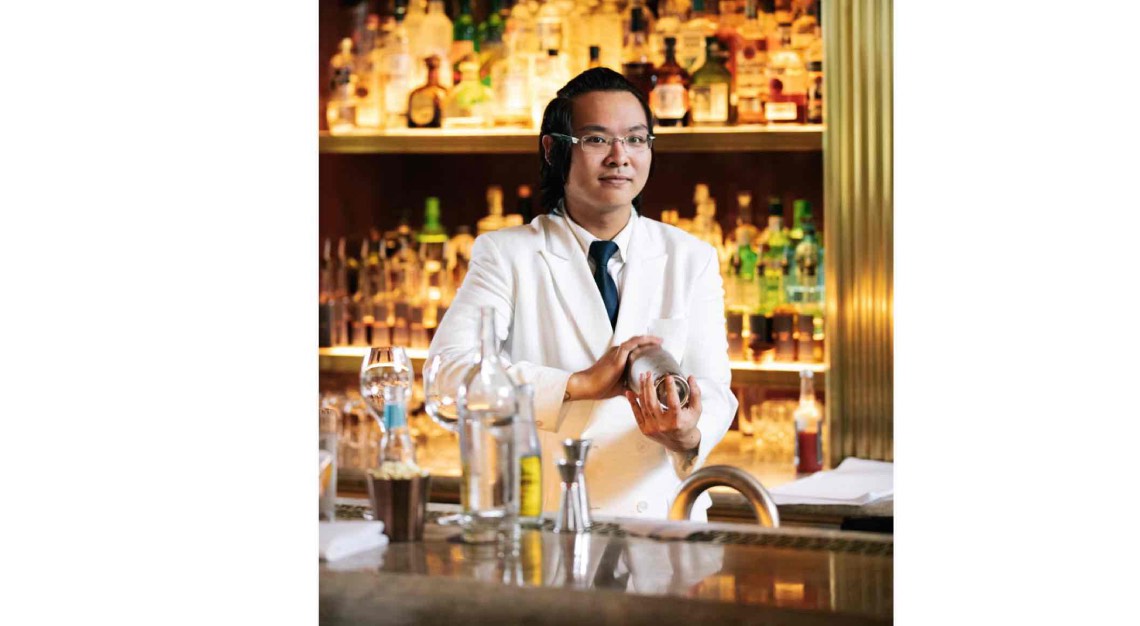 Russell Ong, Atlas
Russell says: "Daiquiri. The cocktail is simple to make on paper: rum, lime, sugar and shaken. But perfectly aligning that triangle of flavours takes great skill. On the surface, the drink is simple enough, but it can split in many directions. Is the sugar raw or employed by way of syrup? Is the syrup ratios 2:1 or 1:1? What type of sugar is used? It's the omelette of cocktails and if you can't make an omelette, you don't know how to cook. Same thing with a Daiquiri."
Find Russell at: Atlas graces the ground floor of Singapore's iconic building, Parkview Square, in the historic Bugis neighbourhood. Atlas is a celebration of the 1920s' rich culinary and beverage traditions. The result is unique in Asia, a truly grand backdrop that harks to a time when — while their American contemporaries were surreptitiously tippling in underground speakeasies — Europeans were revelling in art deco glamour and unabashed Jazz Age elegance, sampling the finest libations in suitably beautiful surrounds.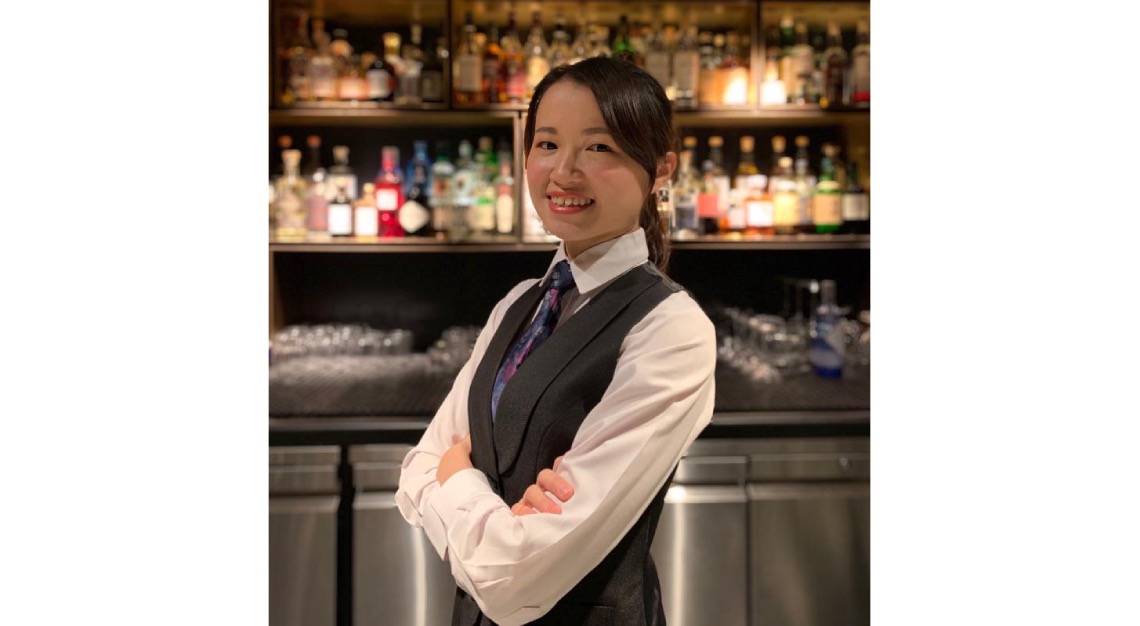 Chung Ya Han, Skai Bar
Ya Han says: "It would definitely be a Daiquiri. It's my favourite cocktail as it's very refreshing and has a perfect balance when made right. Simply made with rum, lime and sugar, it's a drink I can enjoy any time!"
Find Ya Han at: Skai Bar is a vibrant craft cocktail bar inspired by Mother Nature, and its pioneering concept weaves organic elements into each detail, from the bespoke cocktail menu introducing four contrasting altitudes to the urban space, featuring floor-to-ceiling panoramic city views.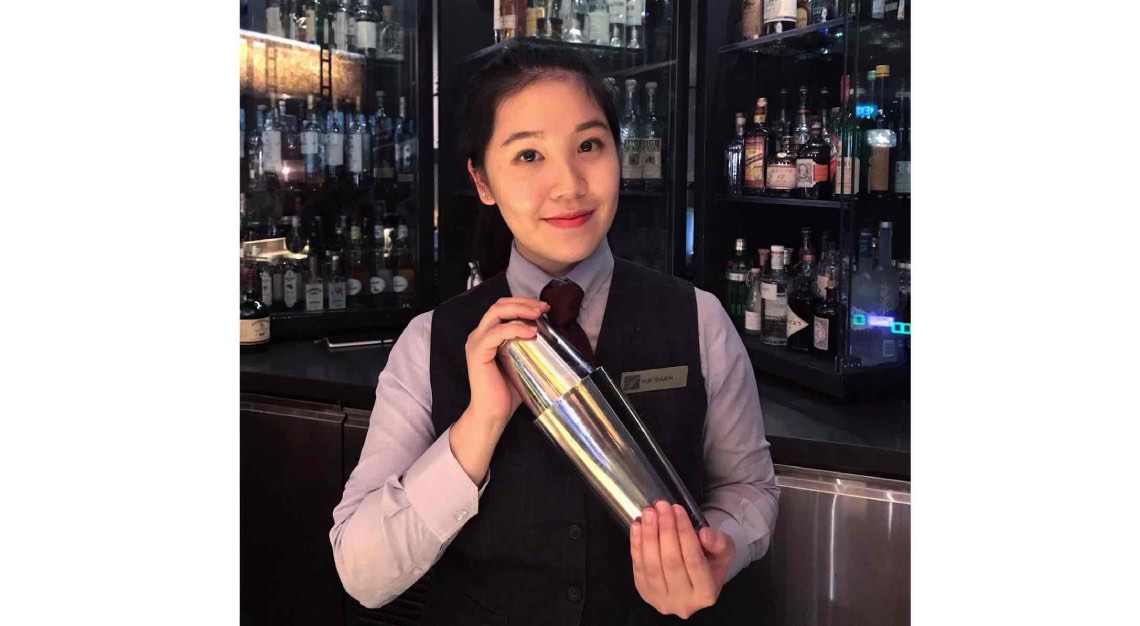 Chang Yue Shuen, Anti:dote
Yue Shuen says: "The best cocktail I've had is one that was prepared by renowned bartender Luca Cinalli from Oriole Bar in London. I thought it was really cool and interesting as it was nothing I had seen before. Its presentation was impressive too, as it came in a hourglass-like glass where smoke collected at the top portions of the glass and dripped down, to form a striking neon pink liquid. At the time, I was interested to explore making more unique cocktails like that myself, and thought to myself, "I can make the impossible, possible too", just as Cinalli had done."
Find Yue Shuen at: Anti:dote is a stylish and modern cocktail bar in Swissôtel The Stamford, with a progressive selection of concoctions that appeal to the most discerning tastebuds. Combining the craftsmanship of traditional bartending and the artistry of experimental mixology techniques, classic recipes are reinterpreted with contemporary flair. At Anti:dote, drinks crafted with premium spirits and housemade bitters, liqueurs and sodas are paired perfectly with modern tapas.