Key specs include a 446km electric range, 300kW of output and the introduction of headlights that are effectively car-based graphics projectors
The second member of the Audi e-tron family has made its debut at the LA Motor Show. The sportier-looking alternative to Audi's first production electric car, the e-tron Sportback rides tall, though with its falling roofline and rising shoulderline to clearly mark it out as an SUV-coupe, in the same vein as Audi's own Q8.
If high-riding vehicles aren't quite your cup of tea, take heart, because a third member of the e-tron family should be arriving next year, the four-door coupe e-tron GT. 
Elsewhere, the e-tron Sportback takes many cues from the original e-tron, including its 300kW / 664Nm electric drivetrain, with a pair of motors powering each axle. In addition to being able to intelligently deliver and vary power between axles as needed, the electric motor on the front axle is only activated when it detects an over- or understeer situation. This is in the interest of maximising efficiency, and to a certain extent, agility, to give that sports car-like rear-driven feel.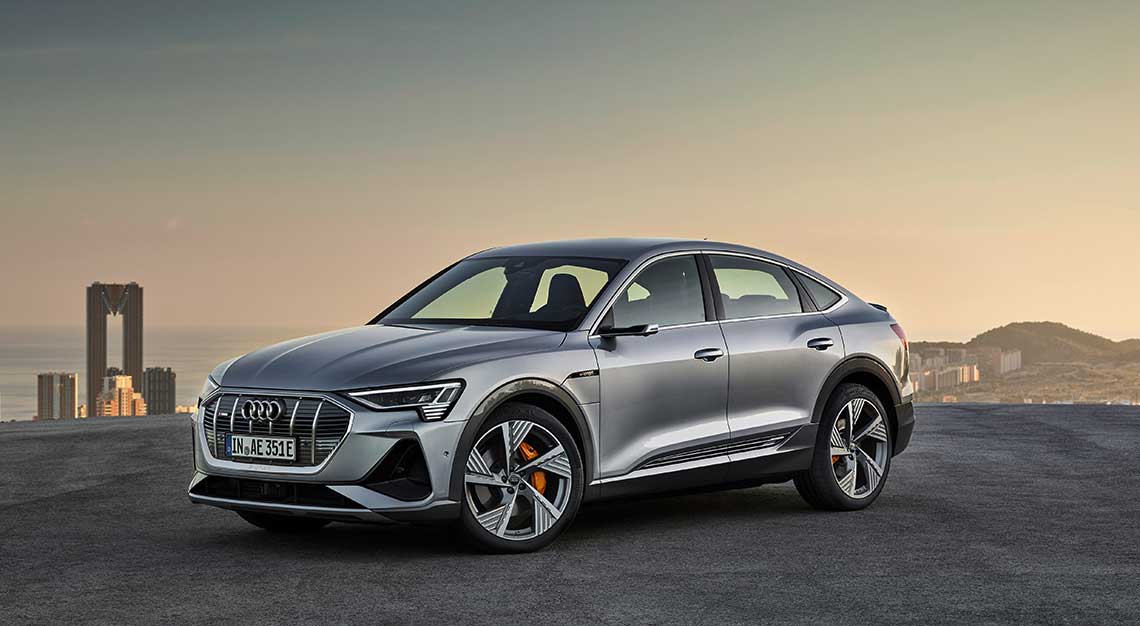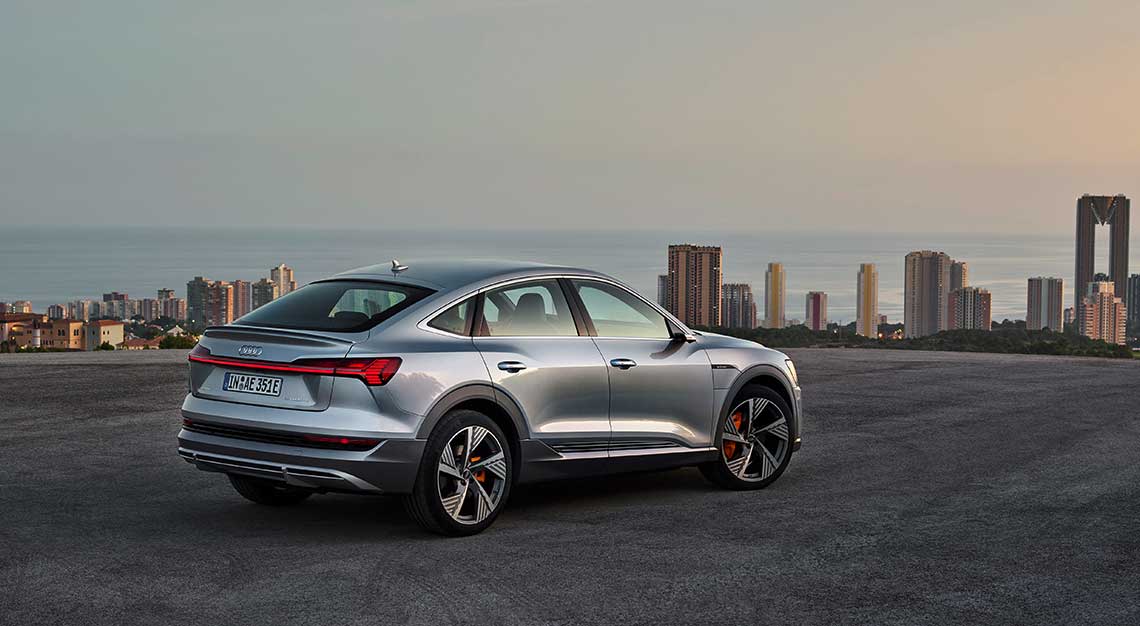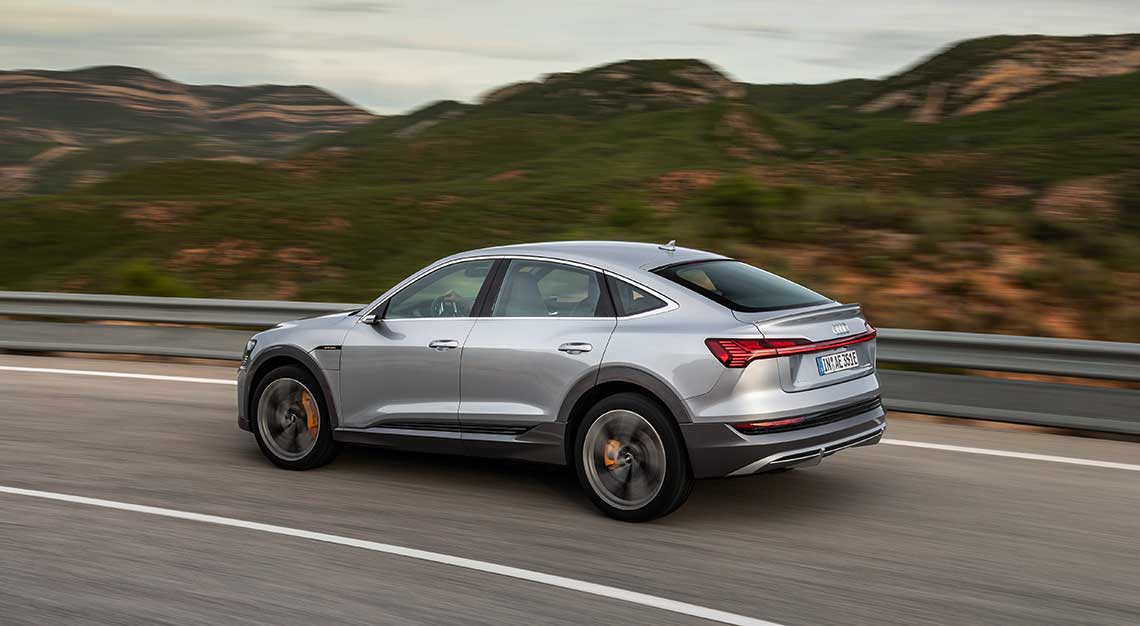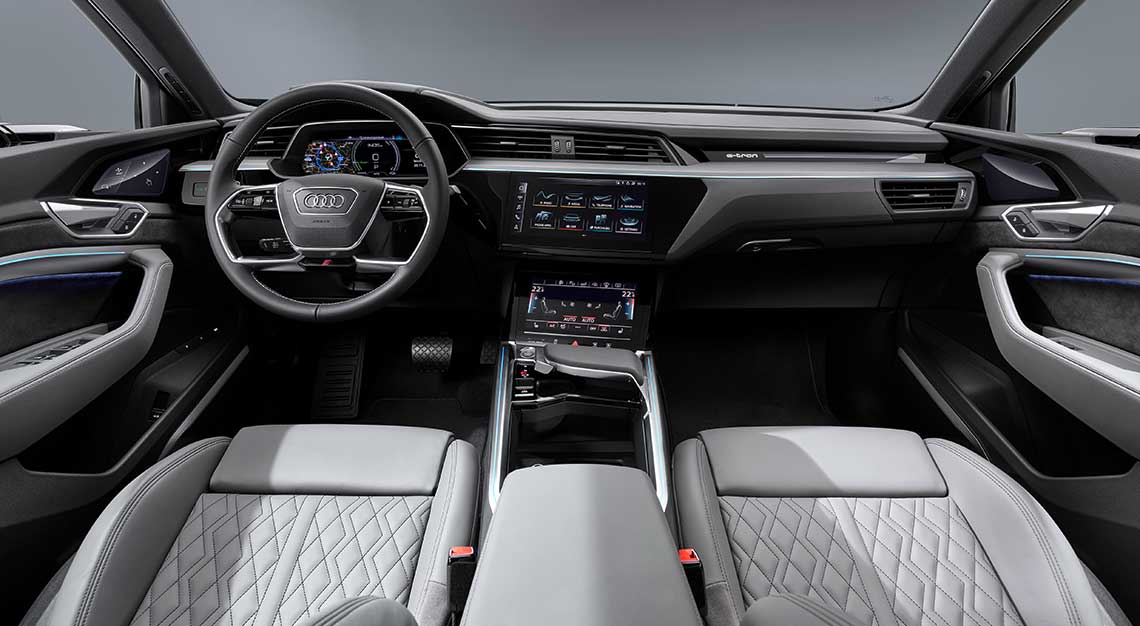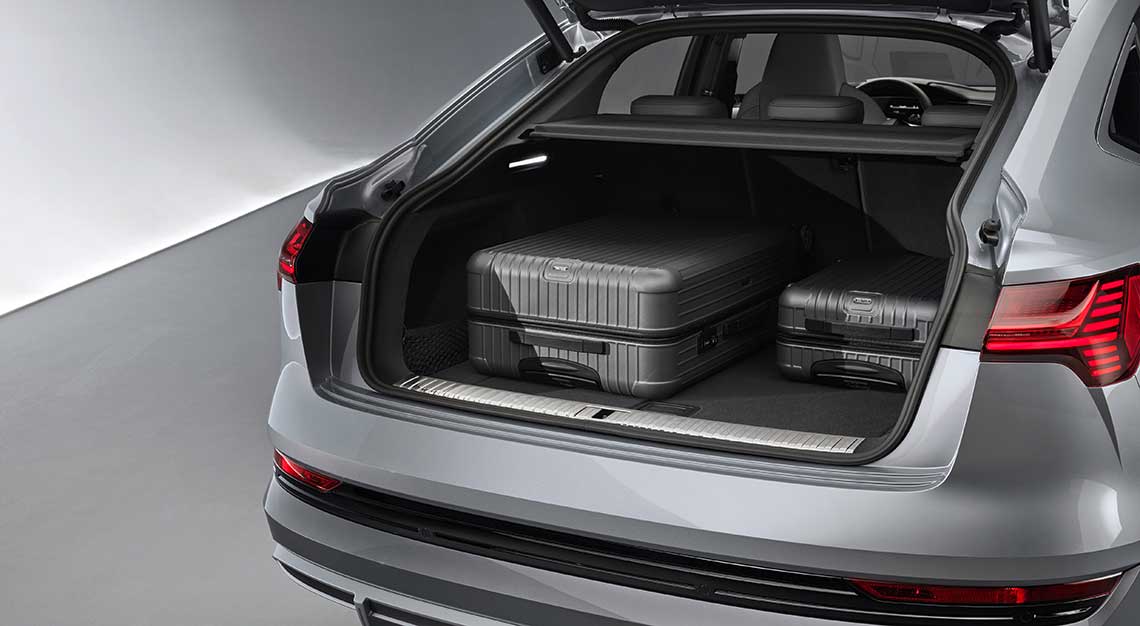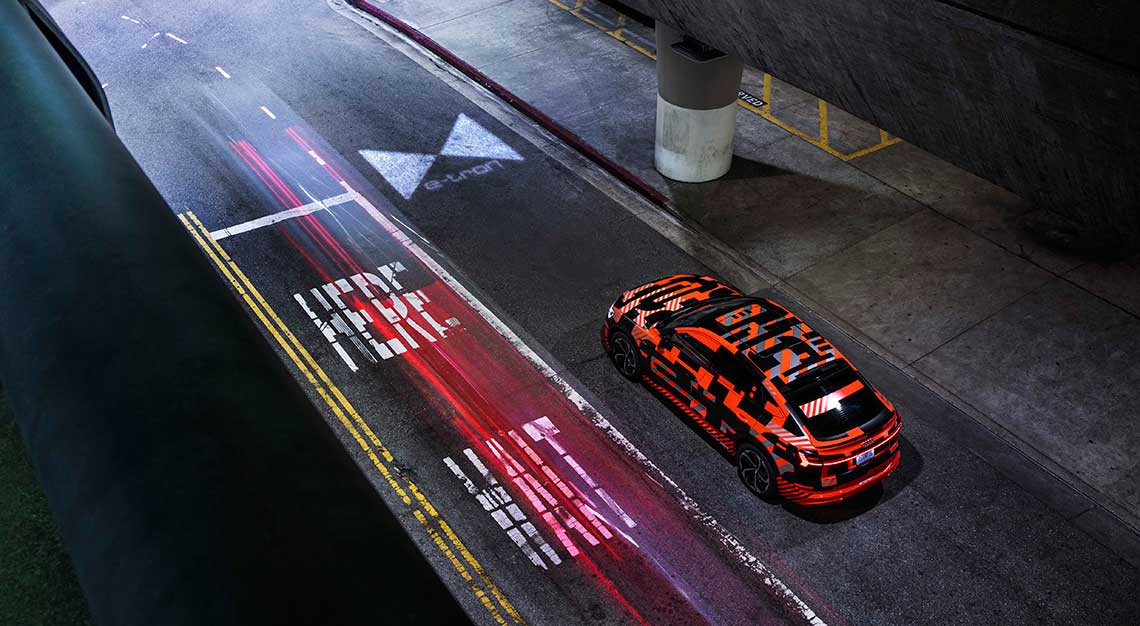 Important in a conventional car, but absolutely paramount in an electric vehicle where every little bit counts. In the e-tron Sportback, its claimed range is 446km, better than the 411km claimed by the original e-tron. This is down to the former's more slippery shape, with a coefficient of drag (Cd) of just 0.25, versus the 0.28 of the latter. 
This makes the e-tron Sportback's Cd marginally lower than that of the A6, a conventional saloon. Suffice it to say, this is a hugely impressive achievement for any car, let alone a tall SUV.
Unfortunately, one of the downsides to that impressive aerodynamic efficiency is its decreased boot space over the e-tron, with the e-tron Sportback having a 555-litre boot against the e-tron's 600 litres. It should be noted that both cars also have a 60 litre compartment underneath the bonnet, another happy by-product of them not having an internal combustion engine. 
In addition to the new body style, the e-tron Sportback is also introducing digital matrix LED headlights. Similar to the matrix LED headlights offered on some Audi models today, the adaptive headlight beams can adjust their angle to better light the way forward and mask off portions of the beam to avoid dazzling oncoming road users.
However, what the e-tron Sportback does differently is the headlights are now 'higher resolution'. Using the same technology as high-end video projectors and comprising millions of micro-mirrors, the beam can be more precise about how it wants to project itself. 
According to Audi, the new headlights are now able to project dynamic animated graphics onto the wall or ground as the driver is leaving or coming home.
The e-tron Sportback is set to go on sale early next year in its home market of Europe at a base price of €71,350 (S$107,284), which is a fairly hefty (and surprising) discount over the standard e-tron's price of €80,900 (S$121,644). 
As for whether the e-tron Sportback will land in Singapore, that's a bit of a bigger question. The e-tron was scheduled for a local launch late this year, but as of now, it has still yet to be homologated for use on our roads.