It will eventually play second fiddle to the GLB45, but for now, the GLB35 is the most powerful compact crossover Mercedes-Benz makes
There's always a bigger fish, goes the well-worn saying. In the case of the Mercedes-AMG GLB35 here, that bigger fish is the upcoming (not officially announced yet, but it's probably only a matter of time) GLB45, the crown jewel of the GLB crossover lineup, a car that will likely claim the crown of fastest compact crossover in the world. 
It's at first difficult to wrap your head around how much quicker and better the extra-hot GLB will be, but a good indicator of what it will be like is its first cousin, the CLA45 S Coupé that was tested recently. 
As with the compact saloon, the GLB45 will use the same two-litre turbocharged engine that produces 421hp, and likely have the same pugnacious, combative personality. 
But we're not here to speculate about what might be. We're here to talk about what you can buy today. That is, if you're willing to part with S$244,888. It's a fair chunk of change for what is a fairly small car (albeit one that can seat seven in a pinch), but a good way cheaper than what Mercedes-Benz will eventually want for the GLB45.
This might lead you to believe the GLB35 is a bit of a lesser car, and while it certainly does seem that way on paper, the reality is you're probably not missing out on all too much.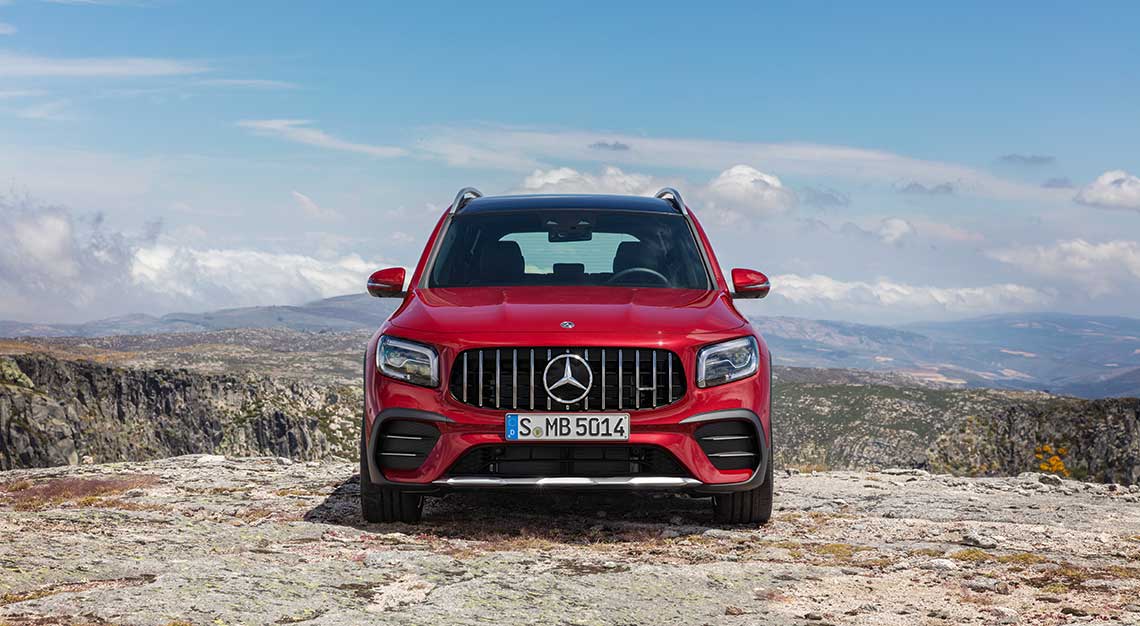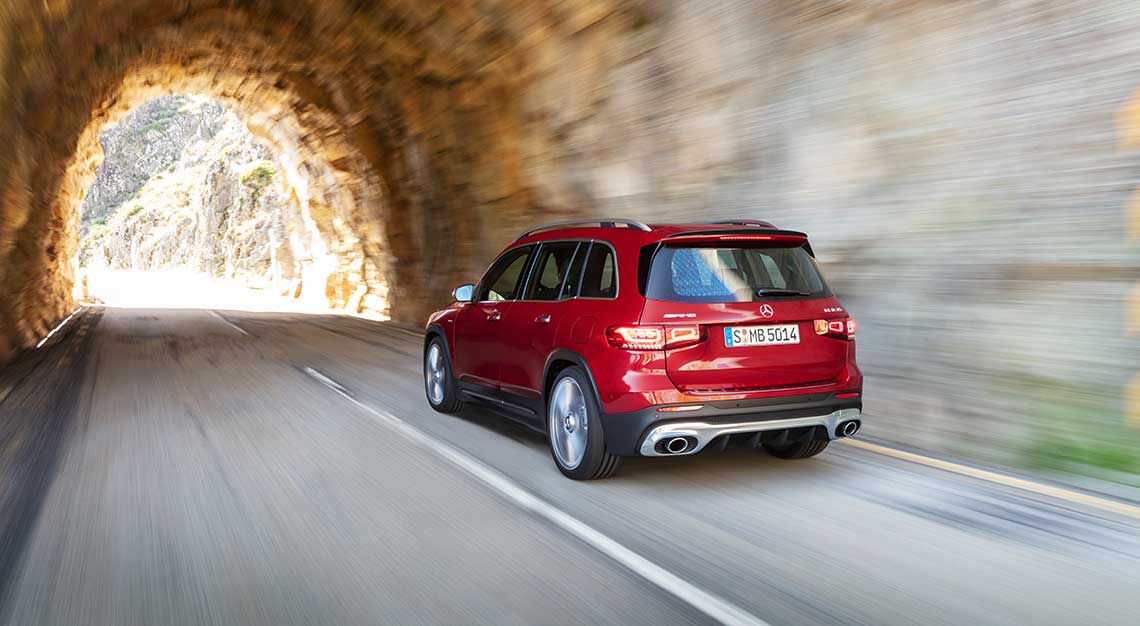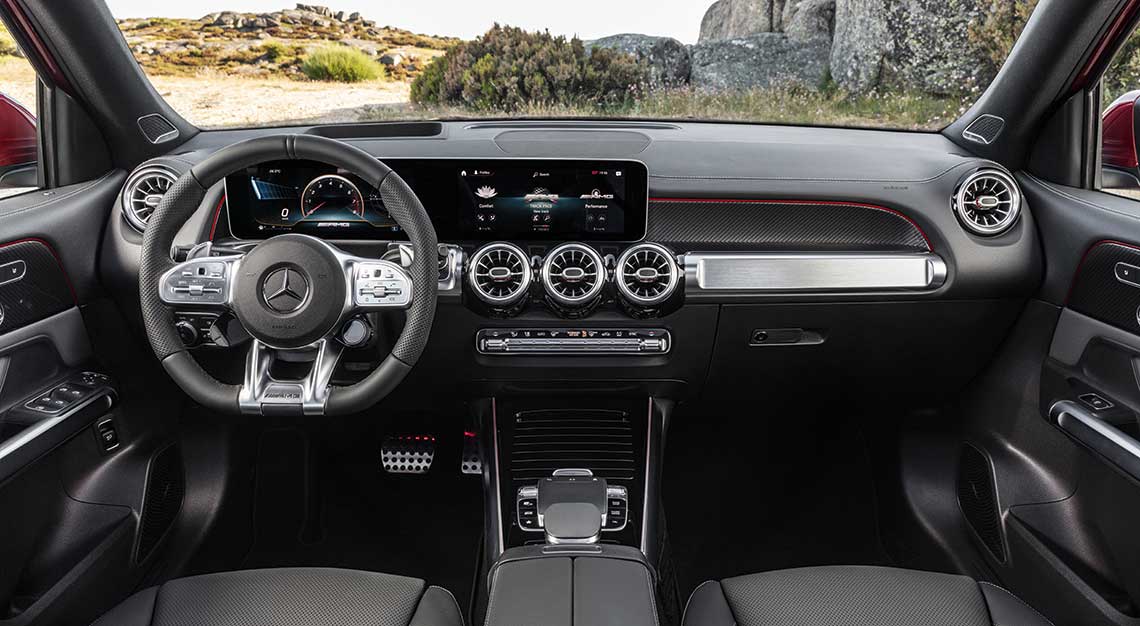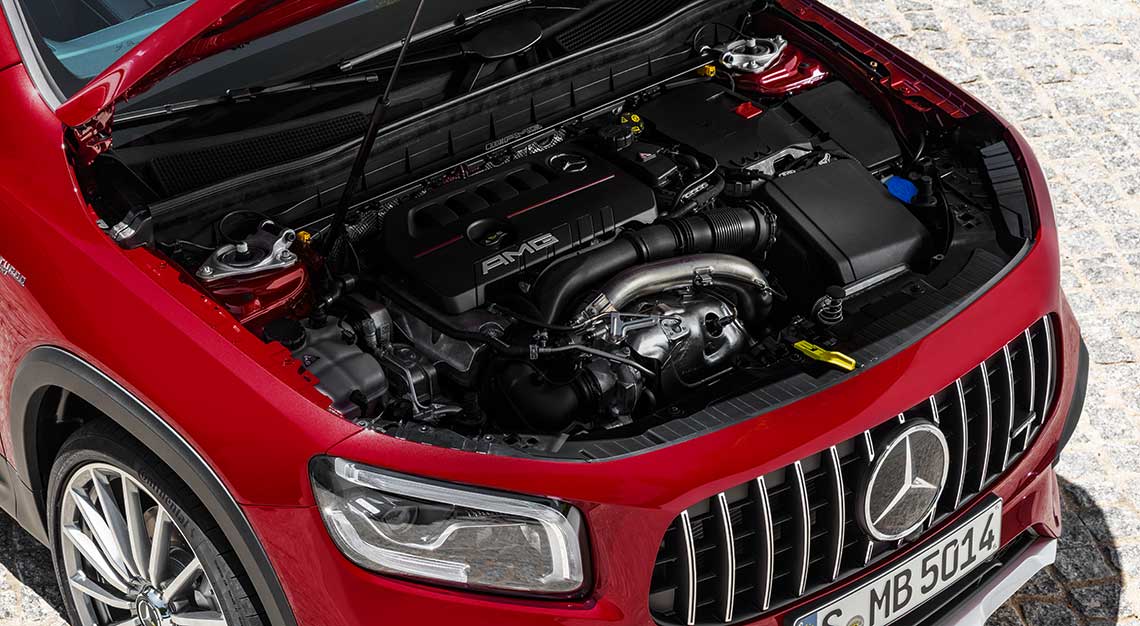 True enough, you won't be getting the super fancy, hand-built M139 engine found on 45-series Mercedes-AMG cars, and instead, the GLB35 comes with a highly tuned version of the ubiquitous two-litre M260 motor. 
Still, 306hp is plenty sufficient for the GLB35, capable of catapulting it from a rest to 100 km/hr in 5.2 seconds. That's sports car territory by anyone's standards. And paired with a butch Mercedes-AMG bodykit that has an oversized grille, chrome accents on its rear bumper and suitably racy interior trim, there's very little to set the GLB35 apart from its even-faster sibling.    
And this is important, because while you're getting, and paying for what is nominally second-best, the GLB35 has first-rate performance and looks. The GLB35 really does come perilously close to a full-fat GLB35, for better or worse.
It's got the same wild-eyed mania that makes it feel more rewarding the harder you drive it, with the entire experience feeling very much its own thing, as opposed to either a hopped-up version of a 'regular' GLB, or a cut-price '45' model. 
Of course, the upcoming GLB45 will have the edge in terms of badge appeal, but dollar-for-dollar, the GLB35 represents some fantastic value for money. That is, if of course if you can stomach its (overly) firm ride…