Meet the Maison's latest dedication to Chardonnay and final instalment of the Blason Collection
Champagne's fun. It is the glue of any party, and it is delicious. But there are Champagnes, and there are Champagnes. Only a handful will rise above the rest, and of this handful is Blanc de Blancs, the "white of whites". More than just a party popper, it is elegant, special and delicate, and as its name suggests, it is made entirely from great white grapes. Which means ditching Pinot Noir and Pinot Meunier for exclusively Chardonnay.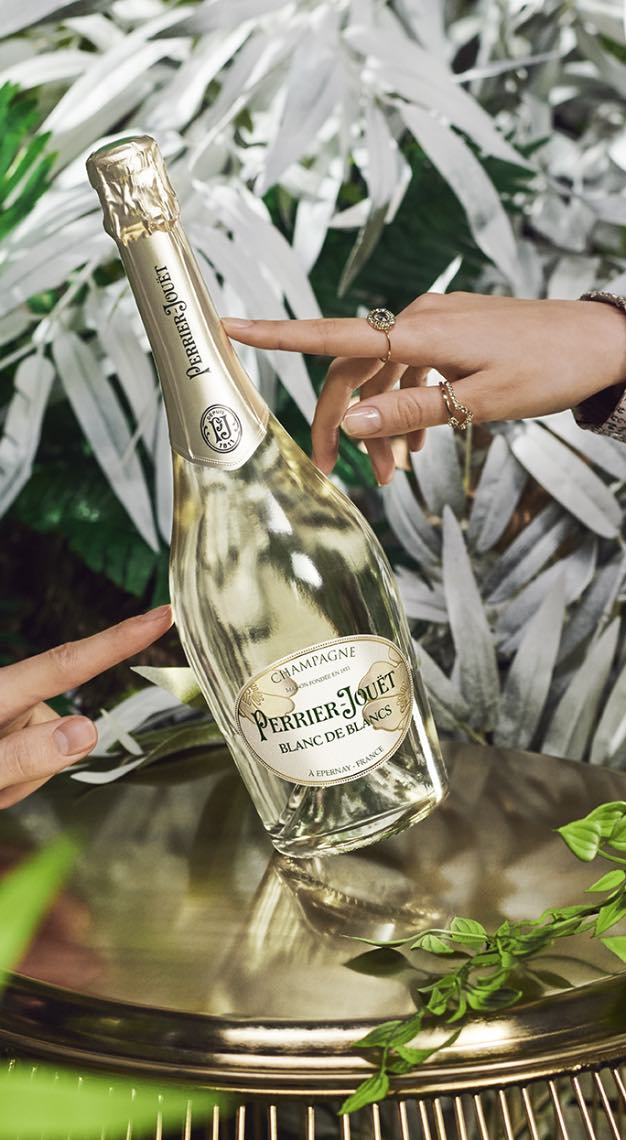 It is what the self-professed oenophile would favour, and if you think you aren't quite there yet, here's something that should convince you of its merits: the Perrier-Jouët NV Blanc de Blancs. Built on a 210-year-old love story (Perrier-Jouët began as a lovechild of two young newlyweds), the Hervé Deschamps (its seventh cellar master) creation is the Maison's latest dedication to the emblematic grape and final instalment of the Blason Collection.
Drawn from several dynamic terroirs across the Côte des Blancs and aged on the lees, expect typical characters of minerality, crisp citrus, fresh florals and even toast. Rather rich but well-balanced and pure, the cuvée will hit the palate with an initial sharpness and ease it into a smooth and mellow finish, before nudging you for a second, third or fourth glass. We've tried it, and what we can say is it's going to be hard to put down. 
Yours for S$130 at 1855 The Bottle Shop or S$102 (members) at LeCercle