In our fifth episode of At Home With Robb, Fernando Arévalo of Preludio shares his secret to the perfect beef short ribs. The live series continues with another episode (28 May, 9pm) featuring Tristin Farmer from Restaurant Zén. Sign up below
Good things come to those who wait, and when breakfast, lunch and dinner are the three most exciting things in life at the moment, prepping a meal way ahead of time is a piece of cake.
In the fifth episode of At Home With Robb, our series of online masterclasses featuring some of Singapore's greatest chefs, we had Fernando Arévalo teach us the art of the dry rub. Tall, laid-back and with a decidedly positive outlook on life, the Bogotá native previously worked for celebrity chefs like Daniel Boulud, Bill Telepan and Mario Batali. He now runs his own kitchen at Preludio, where food revolves around 'Author's Cuisine', a sophisticated, innovative and free-spirited movement of the culinary arts. And boy, is it good.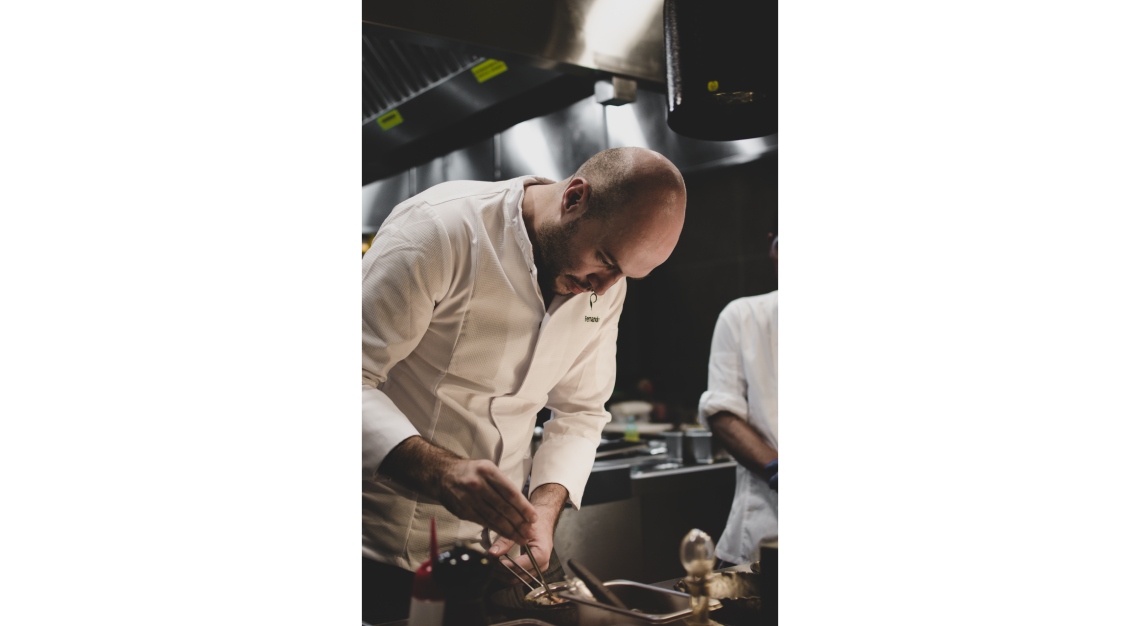 His debut menu (Monochrome) tells the story of 'black and white' – the La Cortina, a butternut squash and amaretto agnolotti, is ridiculously good – while his second is centred around the idea of 'time'. In this episode, we learned to make his signature Wagyu Beef Short Ribs, a hearty dish that stars in the latter. Good for a family of four to six, and perfect for a lazy Friday night, all you have to do is season it overnight with herbs and aromatics – this allows the salt to draw out water (just a tad) from the meat and pack it with even more flavour. When that is done, leave it to sit in the oven below a hundred degrees before it hits the frying pan.
It's a simple recipe that will require time, patience and most definitely, a bottle of a Kaesler Cabernet Sauvignon 2018*, an earthy red layered with cedar spice, olive leaves and red stone fruit. Read on for the details, but not before his little story of how he once kept David Muñoz in the dark. PS: Don't worry if you're feeling lazy. The short ribs (and in fact, both his menus) are also available for delivery or takeout over here.
*Order here from Straits Wine and until 1 June 2020, receive a 20 per cent discount when you enter 'robb1' at checkout.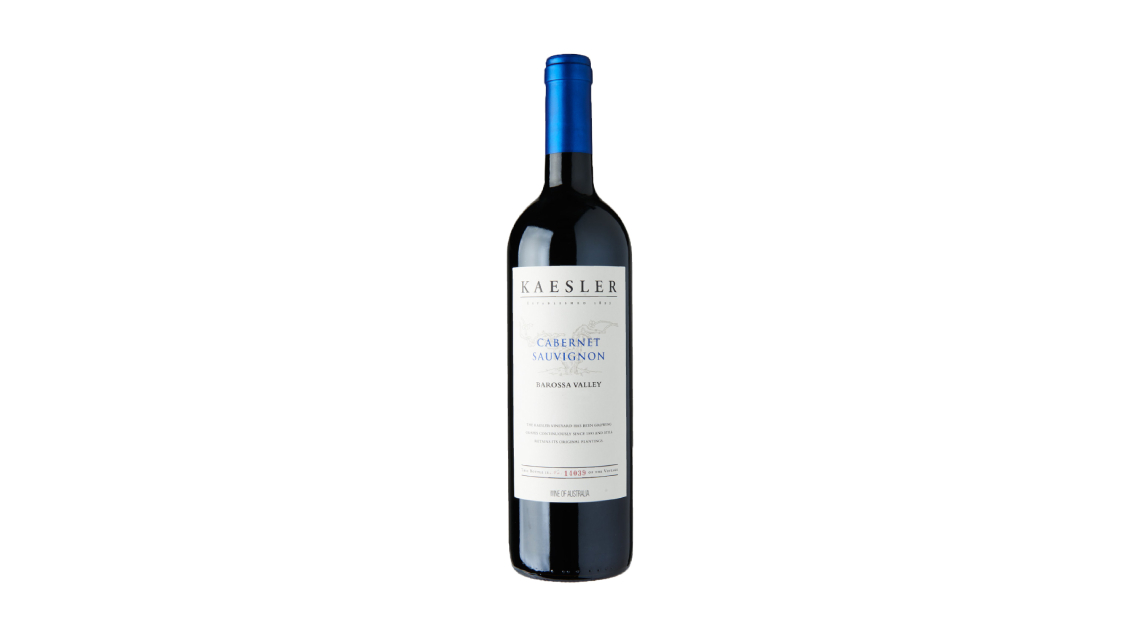 How do you feel about life at the moment?
Life at the moment… Putting aside the horrible side of this terrible crisis, I cant help to feel this situation is very unique, and it will bring unique opportunities for those who are looking. I am interested and full of energy.
The coronavirus isn't the end of the world, but how has it changed your perception of life?
I think unprecedented situations like this one tend to uncover or speed up social changes that were less visible before the crisis. This sort of situation brings out the best of us and unfortunately, also shows the worse of us. I don't think my general perception of life has changed, but this situation has just made it more clear.
Do you believe in turning life upside down every now and then?
I think this is precisely my way of life. I based the whole concept of my restaurant on the idea that change is a way to find things where I never looked before, and that challenges to give you opportunities. We can't always choose how to change, or when the change will come, but we can choose to embrace it and find the best of ourselves in those circumstances.
The current state of F&B looks grim. How do you feel about the future of restaurants, and what do you think needs to happen next for restaurants?
I refuse to think that fine dining will be gone. We might have to redefine some concepts of it, but even in these circumstances, my passion for food is intact, and people will not stop feeling excited when they taste something incredible. Responsible farming and caring about the environment [also] will never stop being important. Great products will always be necessary and maybe be even more appreciated. It's our job to stop thinking about what was before and act on what it is now, and find creative ways to keep our passion and industry alive.
Once the food industry recovers, what kind of food trends will be the new normal?
This is a hard one because of the unpredictability of the moment that we are in, but what I do know is that chefs around the world will never stop creating new ways to excite people with food.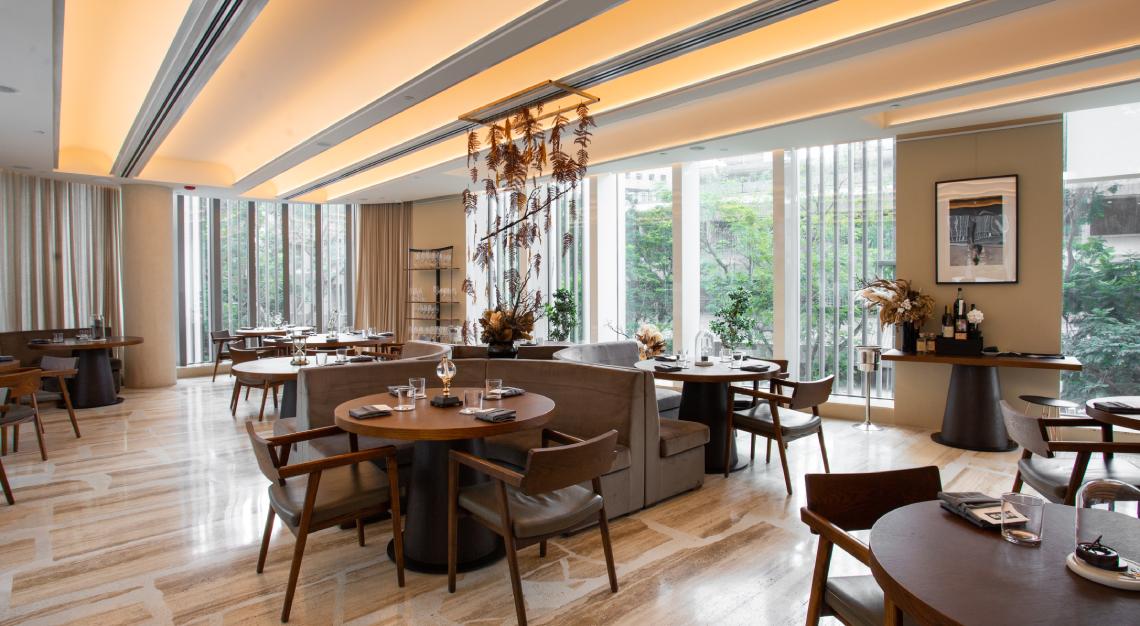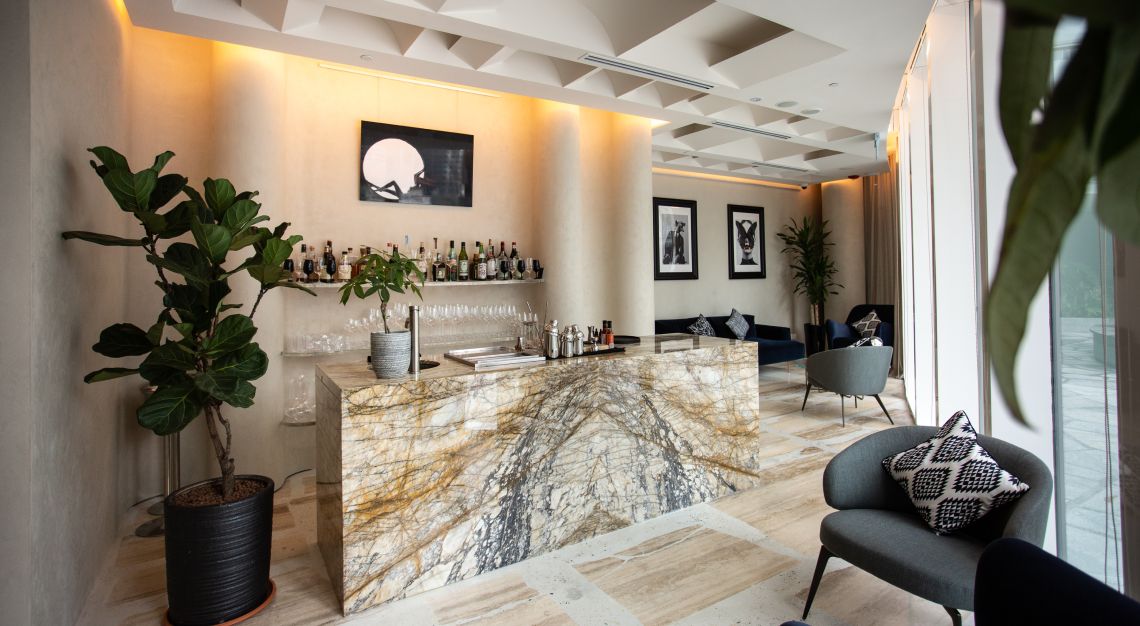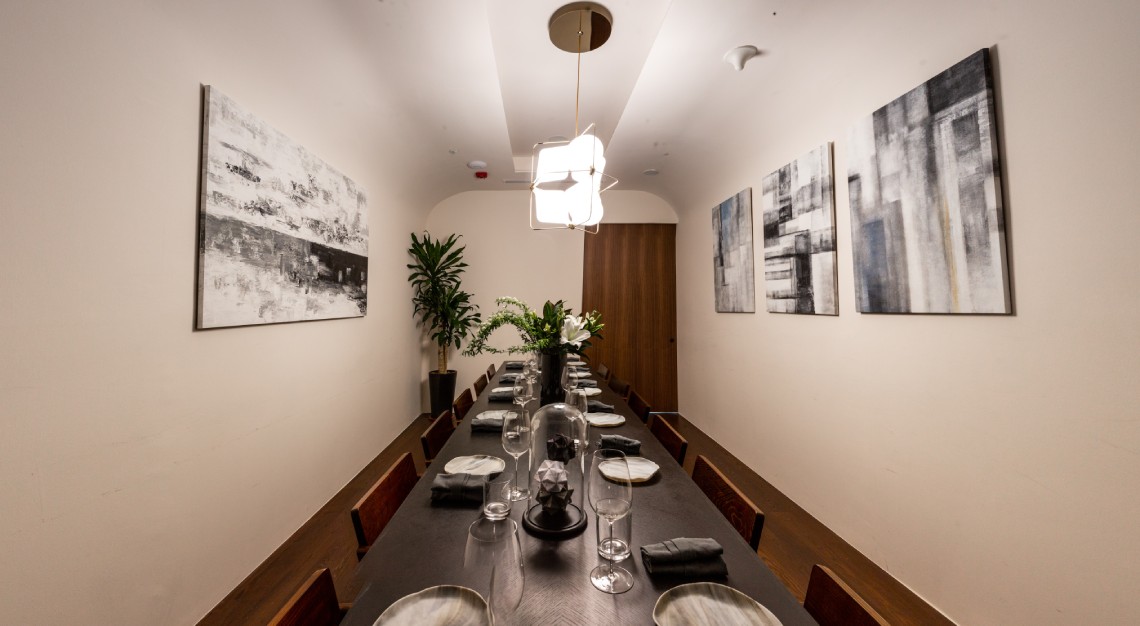 Also, what new things can we expect from you and your restaurant?
I think my goals remain intact. I want to be as good as I can possibly can be. We will continue to try to think outside the box, and challenge ourselves to find new and better ways to do what we love.
When were you happiest at work?
There are a lot of great moments. Many chefs are blessed with the fact that they do what they love for a living. But on the top of my head, it's always [that] great feeling after a busy service. There is a sense of peace in being so busy that you can't think of anything else but what you are doing at that exact moment.
What's the one thing you wished people knew more about you? And what's the one thing you wished people didn't?
I just wish more people knew about the work we do at Preludio. I feel that it's very unique and I love sharing our ideas and talking about the restaurant. For what I wish they did not know, I don't think we are there yet… haha.
Who do you reckon is the greatest chef on earth?
This is an impossible question to answer, there are an incredible number of amazing chefs out there.
How do you achieve harmony and balance when designing a complete meal?
I think I have always been in a search for balance, not only in the food that I make but in the whole idea of the experience in the restaurant. The understanding that a dish or a menu is never finished, and that there is always room to make it better, allows us to achieve that balance. Keeping an open mind and listening to our customers help, too.
How do you keep a multi-course meal interesting without boring the diner?
For this, service is critical. Here at Preludio, I created a concept called 'the empty seat', which is a conceptual space for us to engage with our customers.
I got the idea from when I was working as a bartender in New York City. I'd never liked bartending, but every once in a while, you would find yourself in a situation where customers would invite you to drink with them. And for that small moment, there is no distinction between the customer and server. We'd be like friends having a good time.
That idea is what I want people to feel when they are here, that they are so comfortable with us that we would be able to 'sit with them', be ourselves and transmit all that rhythm and excitement [to the table].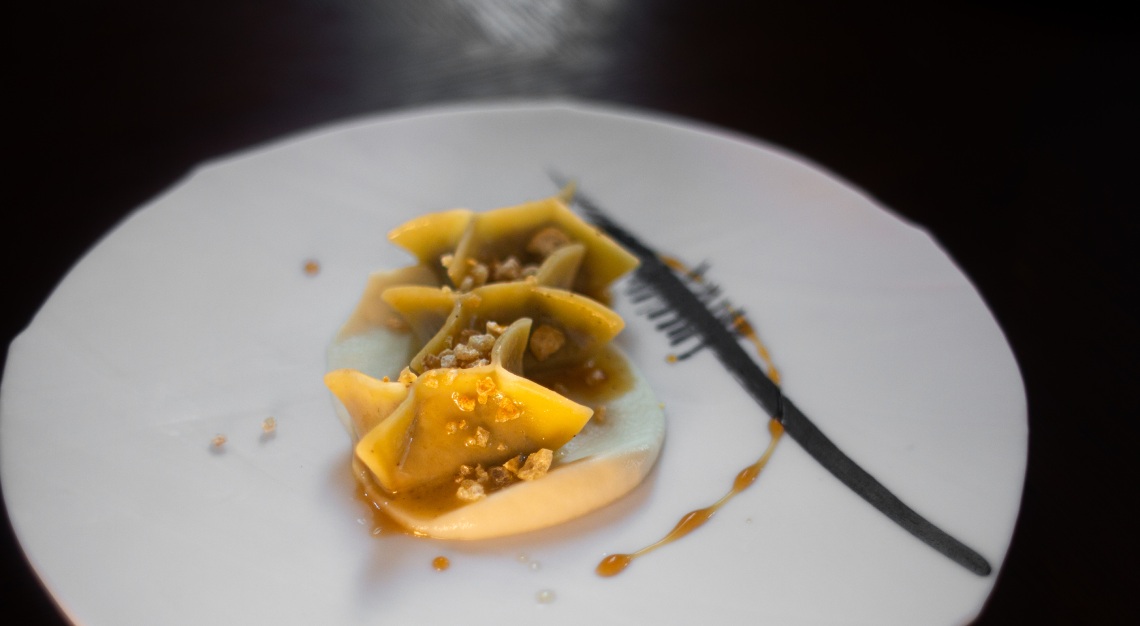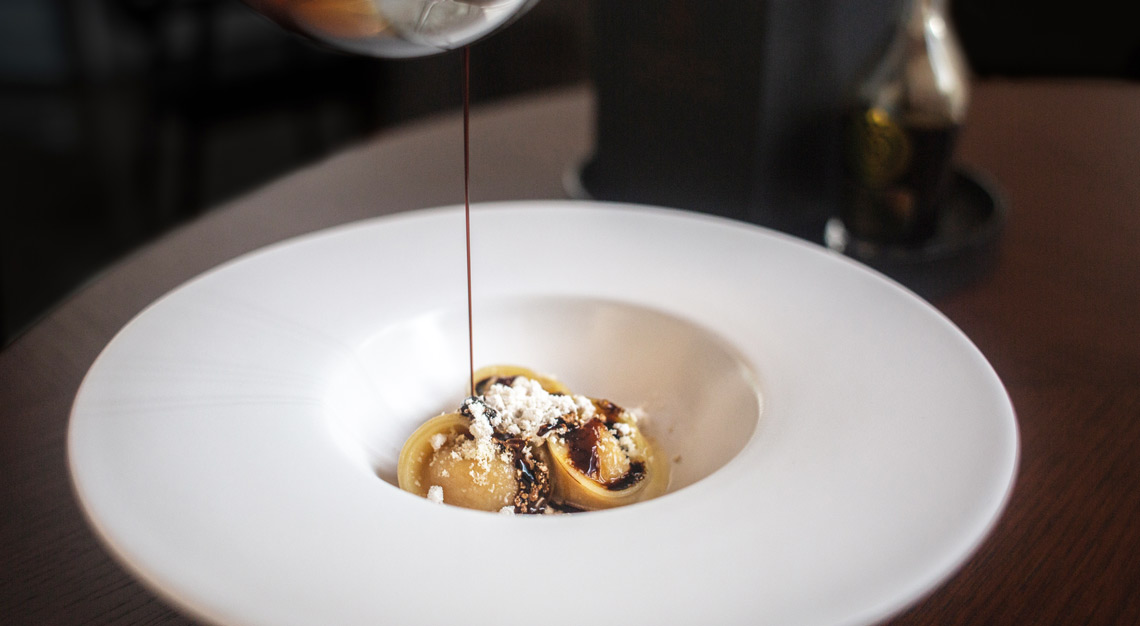 Describe a funny kitchen disaster story of yours.
OK, this is a good one. About a year ago, chef Daviz Muñoz came for dinner. We all here have great respect for him and his work, as he is one of the most creative chefs three-star chefs out there. And we were all nervous and very excited.
One hour before he arrived to the restaurant, the electricity tripped, and the kitchen lights went totally out. We ended up running the whole service in the dark, with flashlights and heat lamps as our only source of light. But we acted like nothing happened and never told him or any of our guests about what happened. I guess I am lucky I don't have an open kitchen, haha.
What's the most underrated kitchen tool, and why?
I walked around the kitchen looking for tools for this one, and I will say a salamander (a nickname for a small self-contained broiler). I'm not sure if it's generally underrated, but here at Preludio, it does so much more that I thought it would when I first bought it.
What's your favourite comfort meal and why?
Burgers. Nothing can beat a great burger!
Describe a favourite food pet peeve.
If a burger does not fit in my mouth, it's not a burger!
What is the one thing you'd never cook for people and why?
For this moment in time, I will say bats. I will never cook bats.
How do you feel about ketchup?
Did you say ketchup? Where?? I love ketchup on my burger and fries.
If you could have a sandwich named after you, what kind would that be?
This is a perfect timing for this question. It would be be roasted spicy pork presa with pickled onions, on a rye bread roll, with a gravy of potato and porcini mushroom brown butter and preserved lemon.
You're on death row and you can have a pick of anything to eat. What's the one greatest meal you'd like to relive?
My mother's lasagne is the best and last meal I would choose to have.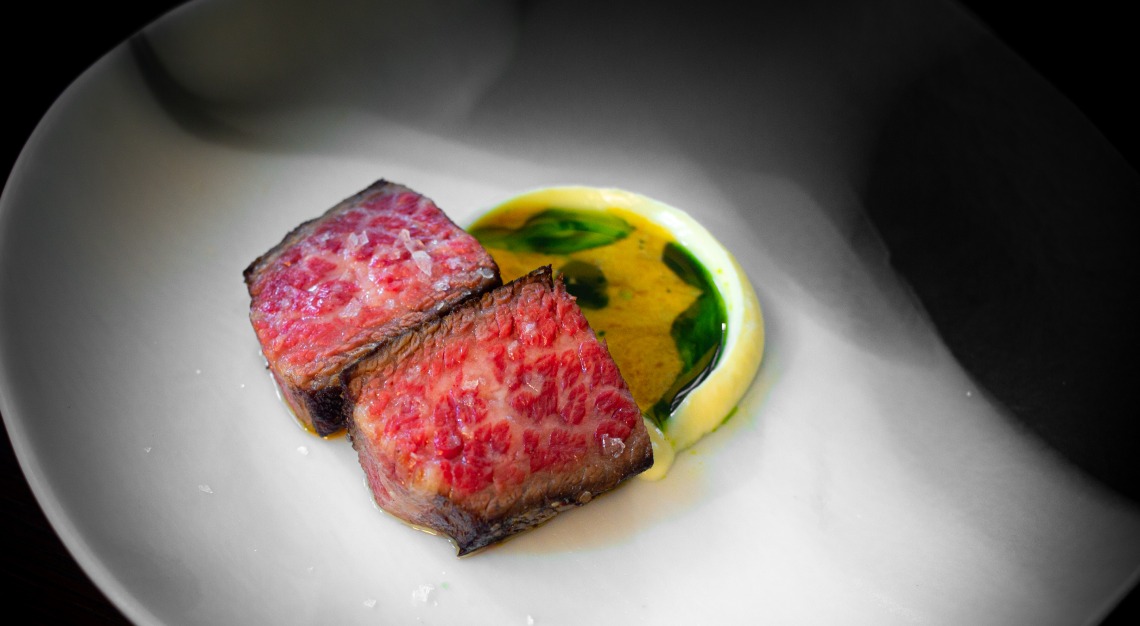 How to make Fernando Arévalo's Slow-Roasted Beef Short Ribs
Makes four to six servings
1kg beef short ribs
1 sprig rosemary
3 garlic cloves
2 tablespoons sherry vinegar
100ml extra-virgin olive oil
Rub marinade
40g hot paprika
40g porcini powder
30g coriander powder
20g garlic powder
15g black pepper
5g sea salt
Rub the cleaned beef with crushed garlic.
Mix the rub marinade ingredients in a bowl and coat the meat with it. Wrap it tightly in an aluminium foil with the garlic, rosemary, sherry vinegar and extra-virgin olive oil, and leave it to marinate in the fridge overnight.
When it's ready, preheat the oven to 90°C. Place the marinated beef (still in the foil) in the oven for 45 minutes (that's the ideal time for 1kg of beef, so add or subtract 5 minutes for every 200g).
Once done, uncover the beef and let it rest for a good 15 to 20 minutes.
Cut it into desired portions, and in the meantime, have a pan with olive oil on the stove. Turn the heat up high and then sear both sides of the beef.
Finally, slice and drizzle with olive oil, finishing with a dash of sea salt. Enjoy.
Staying home during this period of time isn't easy, we get it! But we'll be keeping you company. Subscribe to our digital magazines for free, and check out what ideas we have for you. #StayHomeWithRobb #LoveYourLocalSG