At Path, journey through chef Marvas Ng's childhood with glorified and show-stopping East Asian flavours
It's been a year since Path opened, and if it's possible, the food is even better. Marvas Ng, the down-to-earth chef behind the restaurant, continues his journey through his personal culinary map with brand-new menus. Think glorified and show-stopping East Asian flavours in an unpretentious environment.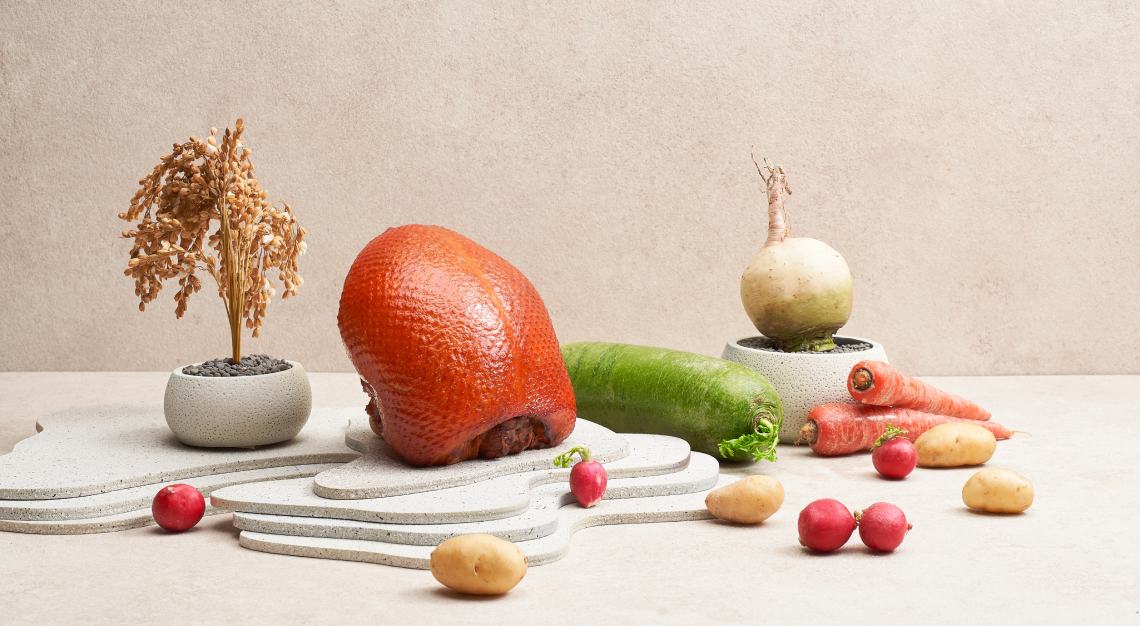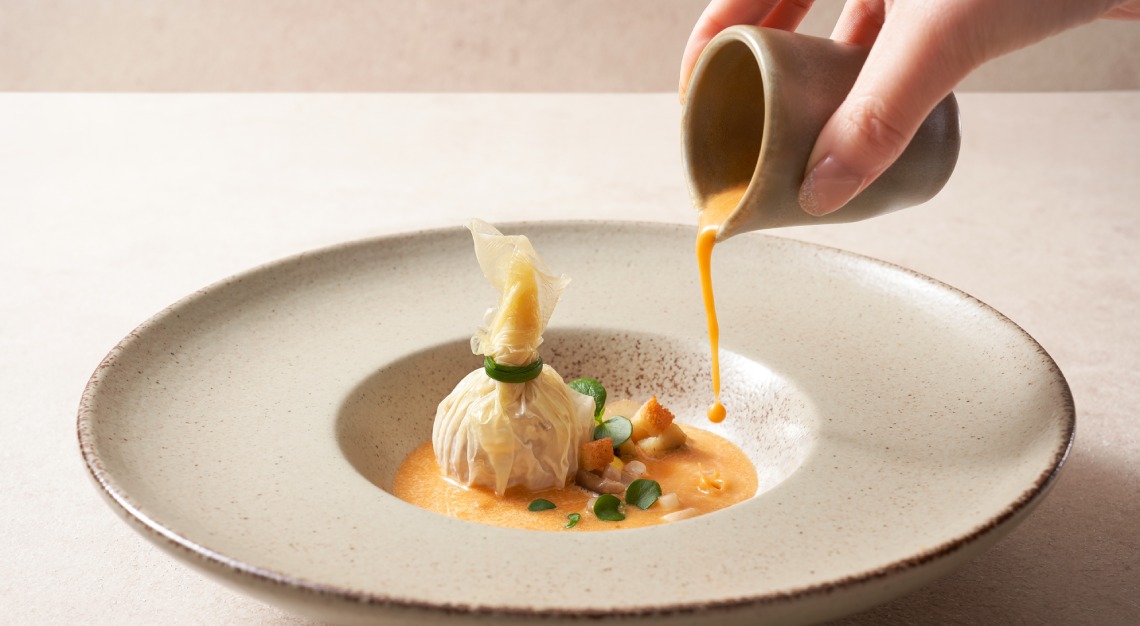 First-timers may dip their toes at lunch with an à la carte or ever-changing prix fixe menu, but Path is best experienced at dinner, when you may opt for the six-course Voyage or eight-course Expedition menu. Of course, go for the latter if you like an adventure. There's rhythm and flow from beginning to end, and every dish stands out in one way or another.
The meal begins with three snacks inspired by Ng's childhood, which includes an Abacus Seed Skewer that's quite out of this world. Topped with dried shrimp ragu, the abacus seed (a greasy, chewy yam snack of Hakka people) gives way to a good chew and an explosion of flavour. The Lamb Beignet is just as excellent. Braised lamb shoulder is shredded and mixed with teriyaki sauce and caramelised onion, before battered and deep fried to a crisp.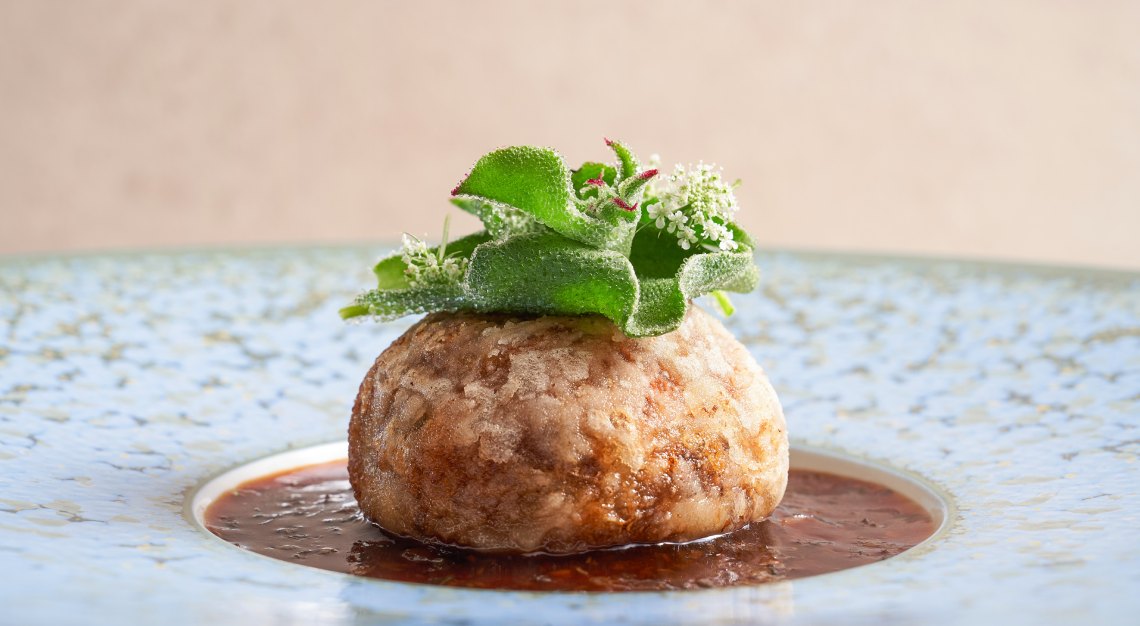 Familiar classics are given a contemporary flair, such as Hokkien braised pork trotters seen in the Pork Trotter Crepinette. The pork trotter is boiled till it's fall-off-the-bone tender, chopped and moulded into a ball with mushroom ragu, before it's pan-seared and served with a slightly tart preserved vegetable sauce. Fish Maw, a Chinese delicacy, is double-boiled in sake and dashi before it's dunked into a collagen-rich beurre blanc sauce. For a premium, ask to have it topped with caviar.
For luck, the Oriental Bouillabaisse involves a 'money bag' made from tofu, steamed and served with sea cucumber. And for bliss and fidelity (at least that's how the Chinese take it), there's the Duck Crown from Indiana, USA, dry-aged for 15 days and slow-roasted for seven hours before getting treated with a deep fry. It comes with eight types of condiments, including a delicious Teochew chilli fermented for at least two weeks.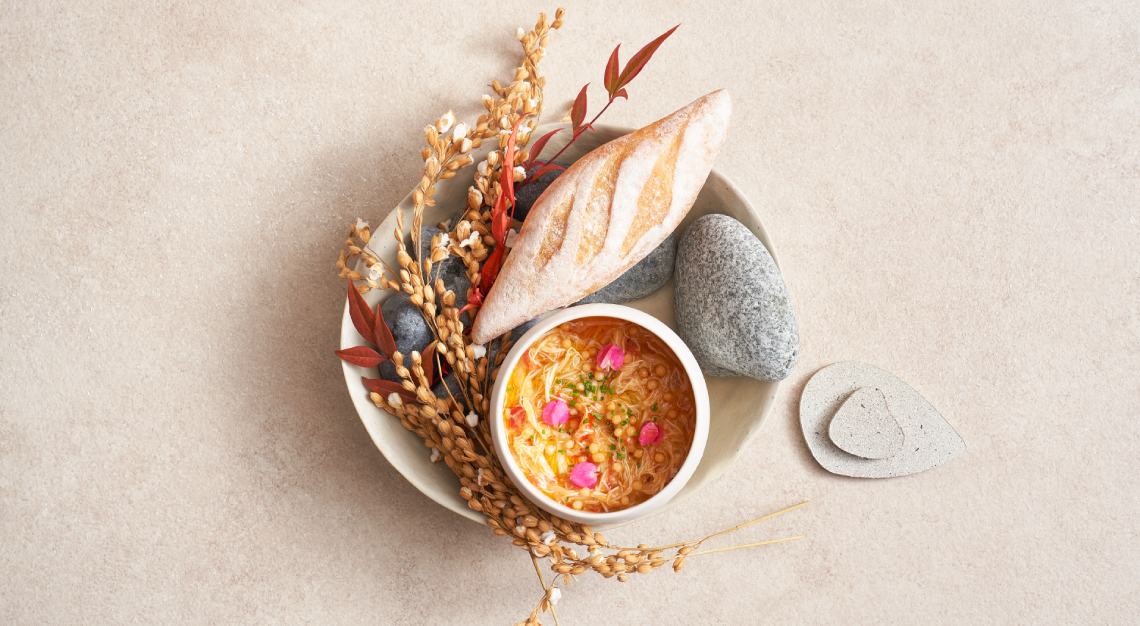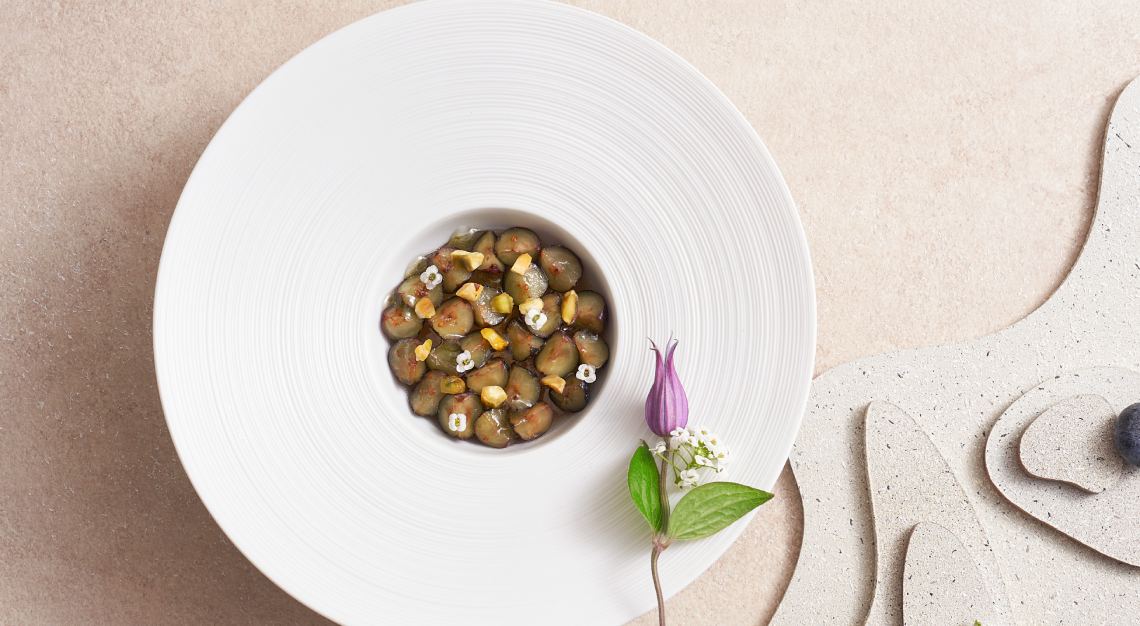 The real star of the show, if there is, would be the Shanghainese Hairy Crab Roe, Ng's take on the bread-and-butter course. A hairy crab roe and meat reduction rests on a bed of soy curd, topped with crispy rice and served with a crispy French baguette. We say it's a lot better (and fun) than just bread and butter, but if that sounds like a bunch of bull, you know there's only one way to find out.
Path
12 Marina Boulevard, Tower 3,
01-05/06 Marina Bay Financial Centre,
Singapore 018982
Tel: +65 6443 0180