In this year's Best of the Best, we honour the brands and people behind the most covetable products. From a headphone system to a personal eVTOL, here are some cool tech upgrades your life probably needs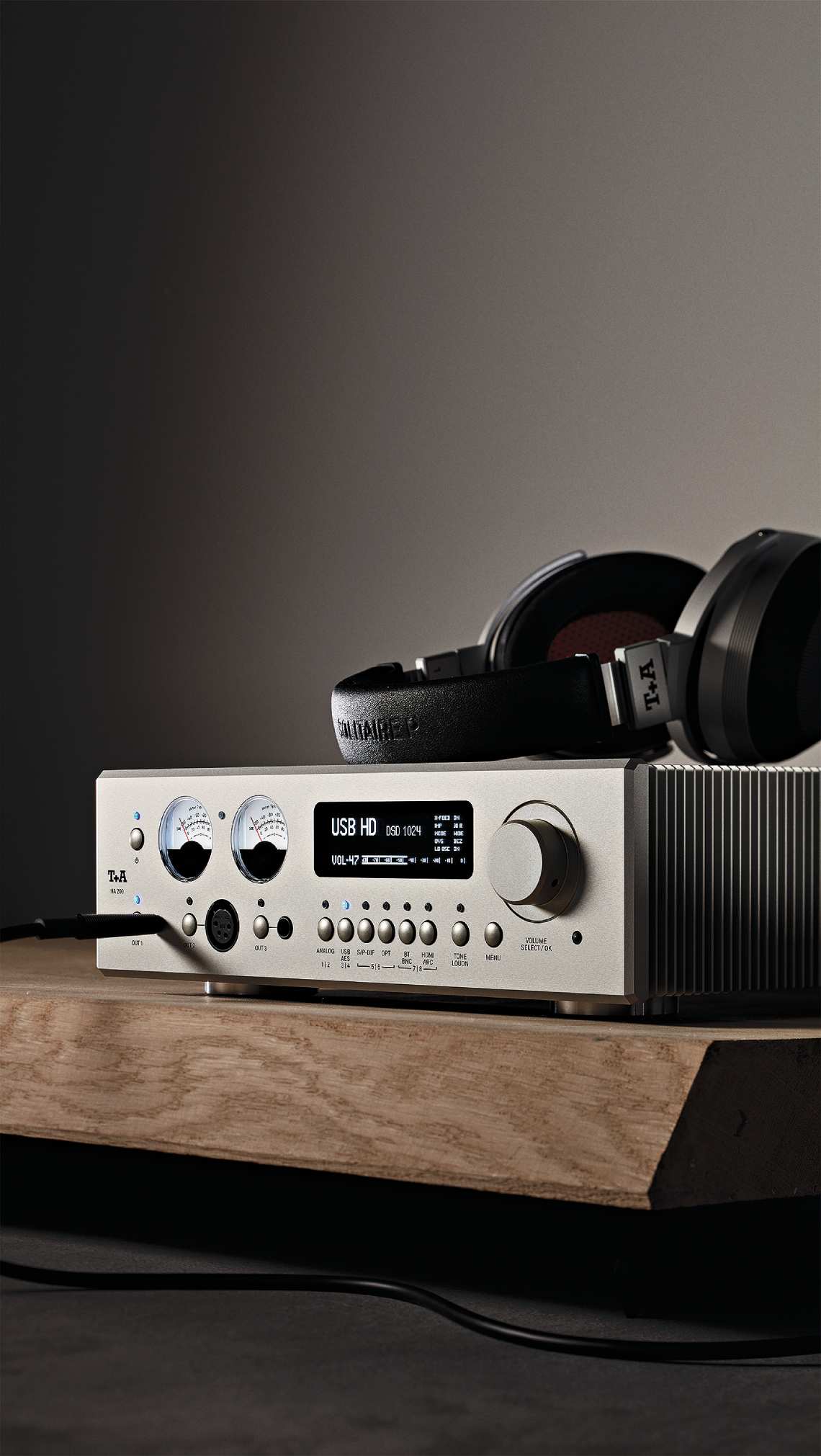 Headphone System
T+A Elektroakustik Solitaire P and HA200 Amplifier
Made for luxurious lounge-chair listening, Solitaire P (US$6,900) is a pair of planar- magnetic headphones mated to the HA200 Headphone Amplifier (US$9,650). The compact amplifier includes three different types of headphone outputs and features an excellent digital section with T+A's proprietary digital/analogue conversion built in. One listen to these two components reaffirms that headphones can offer as visceral and satisfying a listening experience as just about any loudspeaker, with the kind of inner detail that eludes all but the best of them. Both pieces feel as if milled from a solid ingot, and few systems at any price are likely to deliver a more intimate and emotionally rewarding glimpse into a musical encounter.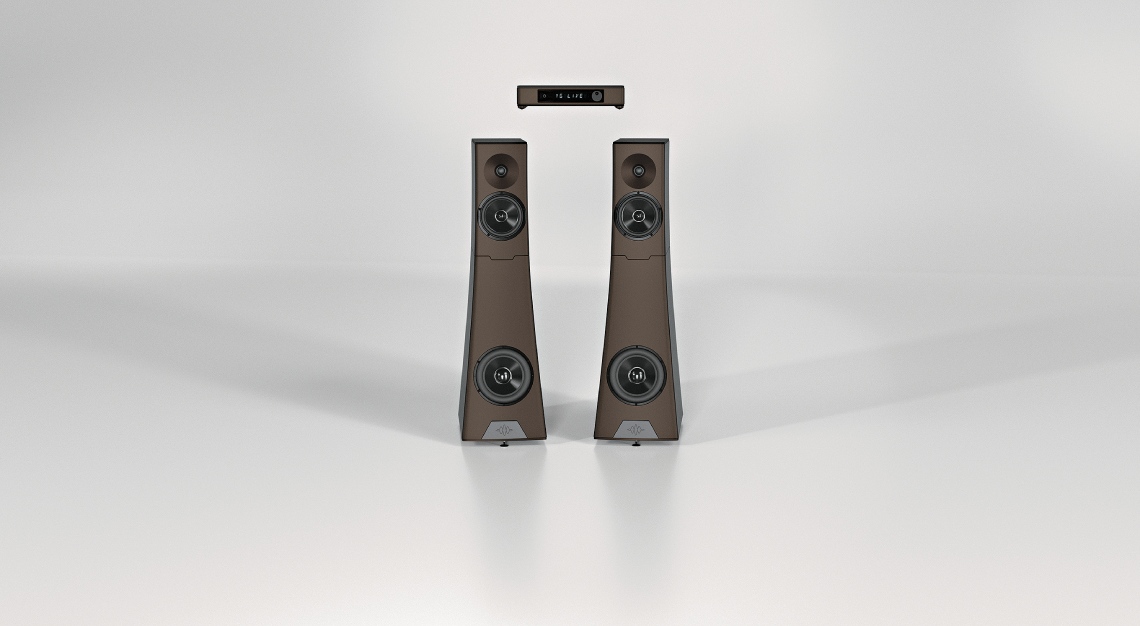 Lifestyle System
YG Acoustics Vantage 3 Live
This ambitious unit hits the mark with powered loudspeakers whose sound rivals YG Acoustics' best passive designs. Composed of only three components, Vantage 3 Live (from US$60,000) features two full-range, three-way speakers, each powered by 2,100W of built-in Class D amplification from electronics partner Bel Canto. Each 80 kg machined-aluminium enclosure (with DSP crossovers and DAC circuits inside) leaves no doubt that nary a compromise was allowed in pursuit of state-of-the-art performance. The Live's compact control unit connects to the speakers via a thin optical-fibre cable, which is all that's needed to stream music. The system also accommodates any analogue and digital source that listeners invested in vinyl and compact discs may wish to add.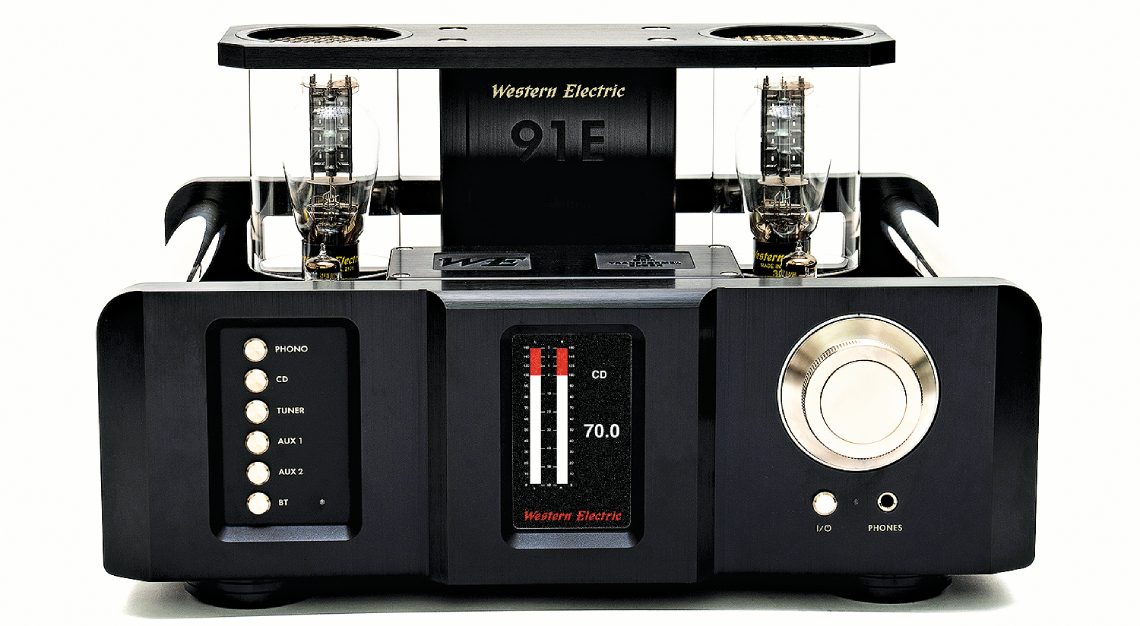 Amplifier
Western Electric 91E Integrated Amplifier
Unquestionably our favourite two-channel product of the year, this vacuum-tube altar to amplification (from US$15,000) features a full-function preamplifier with phono stage and even offers Bluetooth streaming. Uniquely, it makes 20W per channel of single-ended triode power from a pair of Western Electric 300B vacuum tubes that present a rich, multilayered audio experience that sounds as seductive as it is addictive. Extolling the sonic virtues of the 300B vacuum tube to someone unfamiliar with this amplification device is like explaining how a truffle is unlike any common mushroom. Plus, the component's exquisitely machined casework reminds us that audio gear can be artwork, too.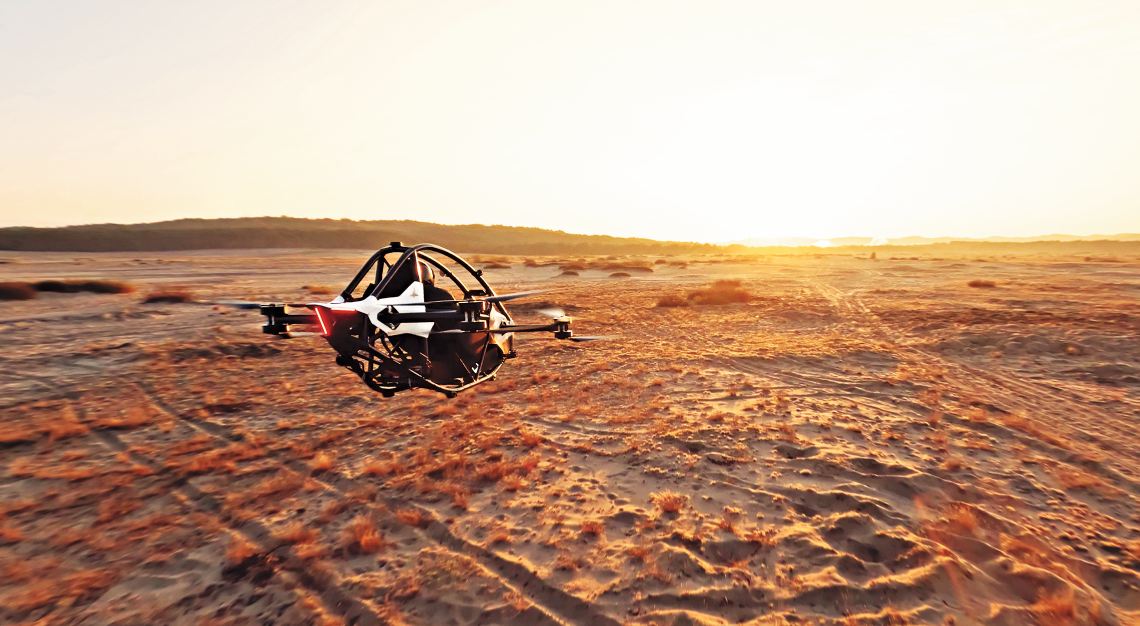 Personal eVTOL
Jetson One
More toy than air taxi, Jetson One (US$98,000) will be certified under the Federal Aviation Administration (FAA)'s Part 103 recreational ultralight category, which doesn't require a pilot's licence in the US. That means Jetson One fits within other parameters of the category, including a 115kg maximum weight, maximum speed of 101km/h and a pilot tipping the scale at under 95kg. Outfitted with eight independent electric motors and rotors, the craft also can't fly over 1,200ft per FAA regulations, though Jetson expects it to spend most of its time between 5ft and 20ft off the ground. Jetson incorporated digital fly-by-wire controls, lidar and hands- free emergency hover to make flight intuitive and safe—very safe. The system also includes propulsion redundancy, safety-cell chassis, crumple zones, prop guards, and a ballistic parachute for when all else fails. The Swedish company spent years tinkering with the design to achieve one goal: so the owner can just have fun. The first Jetson Ones are scheduled to reach the market early next year.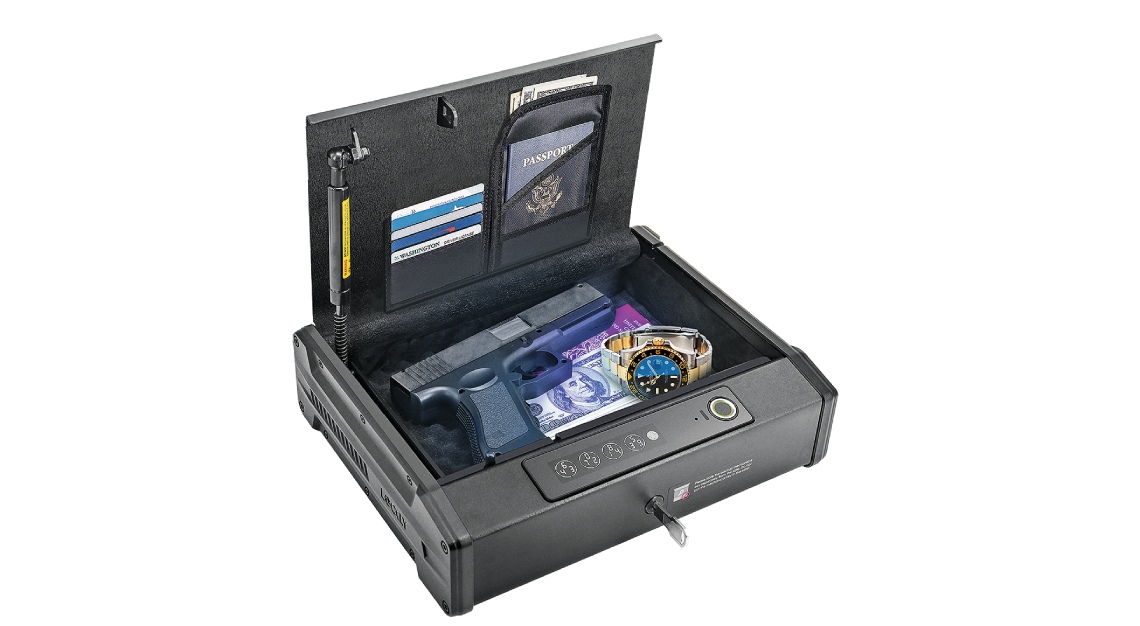 Portable Safe
Lockly Smart Safe
Unveiled at this year's Consumer Electronics Show, Smart Safe (US$359.99), from Silicon Valley-based Lockly, has all the bona fides of a traditional portable safe: corrosion- resistant 2.5mm alloy steel, fireproof interior inlays, a tamper-resistant C-grade (also known as side column) lock cylinder, secure mounting kit and anti-theft cable—plus so much more. Try biometric fingerprint access, 18 months of battery life, and real-time monitoring and smartphone control via the Lockly app, which allows you to remotely lock and unlock the safe as well as track access history and receive tamper notifications from anywhere. You can store up to 99 fingerprints and 60 access codes (the company claims its patented Pin Genie touchscreen is hack-proof), and there's a duress finger alert—using a predetermined back-up digit automatically triggers a distress signal—plus revocable electronic keys and badges for multi-person use. No portable safe on the market is simultaneously so easy, and so difficult, to get into.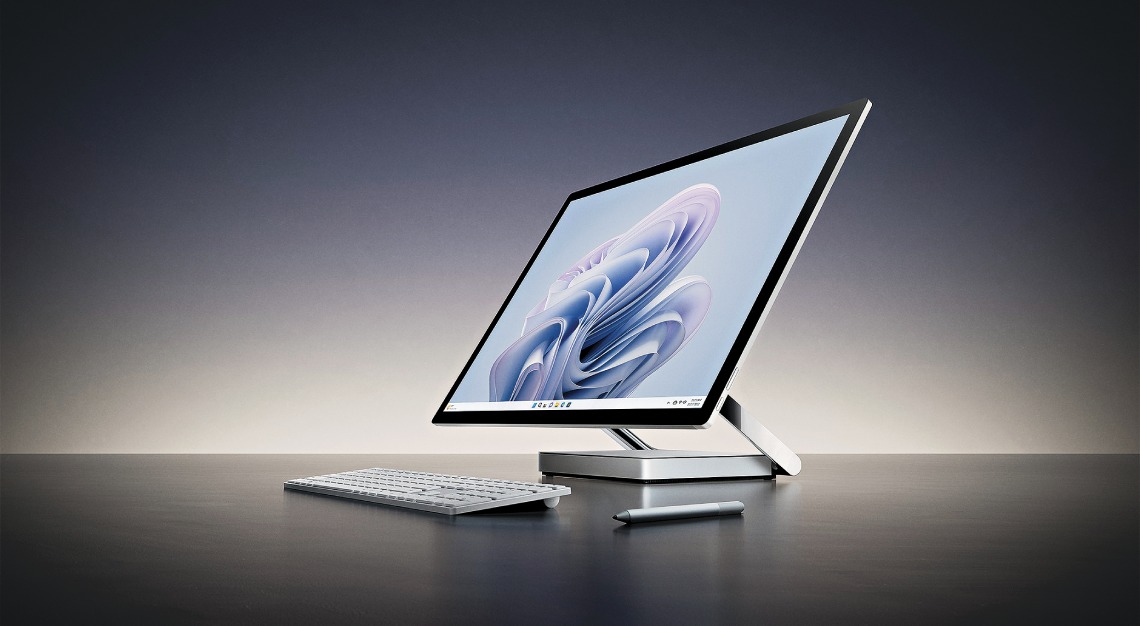 Creative Suite
Microsoft Surface Studio 2+
If there's one argument against the less screentime harangues, it might be the new multitasking Surface Studio 2+ (from S$6,649) from Microsoft. With a huge 28-inch touchscreen display, a 1080p HD camera, dual microphones, 32GB of memory and 1TB worth of storage, plus numerous ports (including Thunderbolt 4 and USB-C) and Windows 11, this all-in-one PC is a powerful business tool. Add the Surface pen and, with a smooth, nearly effortless readjustment via the Zero Gravity Hinge, the screen becomes a multifunctional creative toolbox with robust digital ink-to-text capabilities, able to translate your jotted notes, or even math, into searchable text. You can also use Surface Studio 2+ to play the latest XBox games—and with a potent Nvidia GeForce RTX 3060 Laptop GPU powering the graphics and Dolby Vision and Dolby Atmos, your regular gaming rig might find itself feeling left out.