In this year's Best of the Best, we honour the brands and people behind the most covetable products. Here are four great yachts that topped the list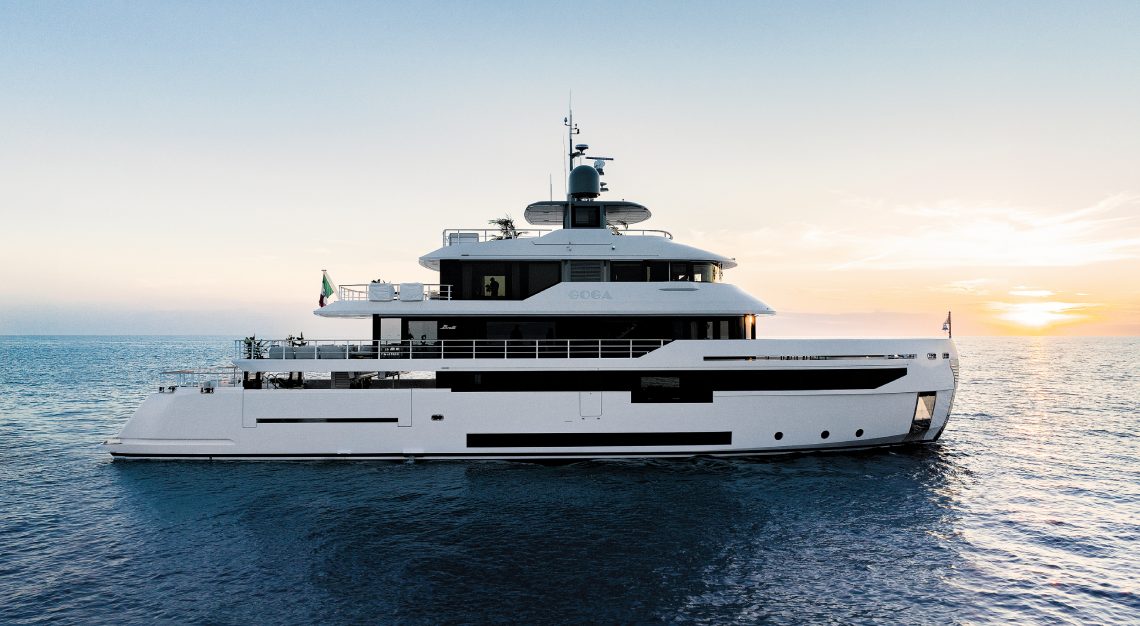 Best Megayacht
Benetti B.yond 37M
Launched last autumn, Benetti's B.yond 37M is a four-decked 121-footer that defies convention. Conceived by Paolo Vitelli, the just-retired chairman of Azimut-Benetti, and his longtime collaborator Stefano Righini, the first of the B.yond series is designed to visit small ports while accommodating large families and groups across five suites, with four cabins for seven crew. The interior includes two salons—one on the main level, which is open-plan and designed mostly as a kids' playroom, and a second on the upper deck that has a lounge and an eating area, though purposely not described as a 'formal' dining room—to promote the boat's relaxed vibe. Hull number one, Never Say Never Again, features a complete owner's deck atop the bridge deck, with the bed looking out over the exterior terrace. Down below, the stern has an interior beach club with an optional shower and sauna. Beyond the design, the first hull is noteworthy thanks to its Siemens hybrid diesel-electric propulsion with five different cruising modes, making it both sustainably forward and ideal for exploring waters where only electric vessels are permitted. Other features inspired by much larger vessels: a steel hull, extensive storage for water toys and a dumbwaiter that serves all four decks. For traditionalists, this new Benetti appears to have a Franken-boat exterior, but it adds up to more than the sum of its parts.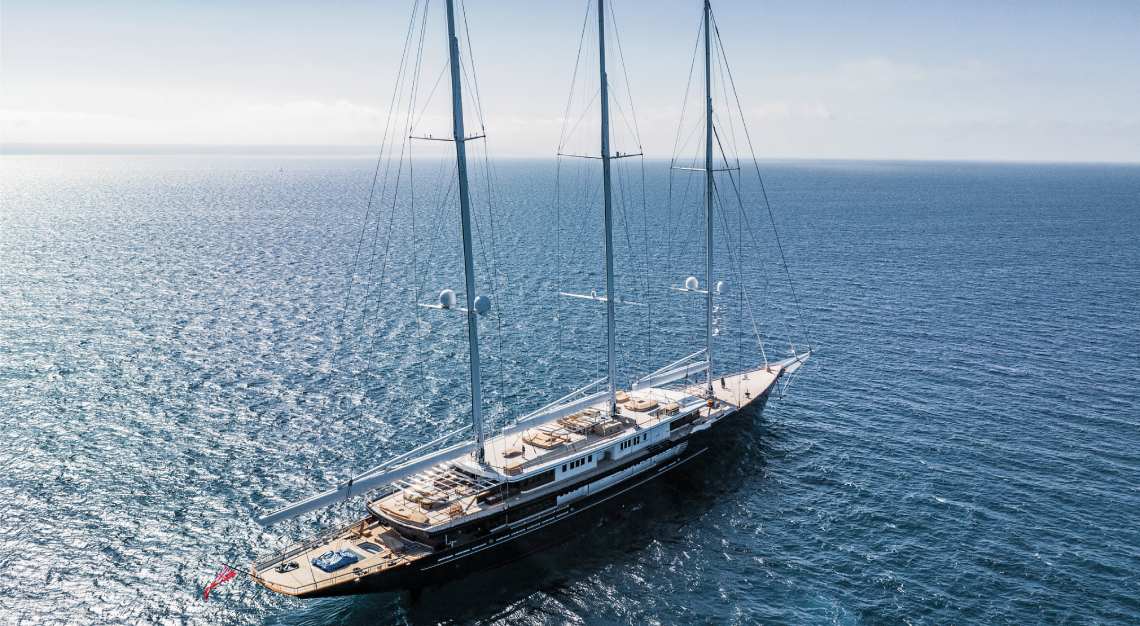 Best Sailing Yacht
Koru
At 417ft, Koru, reportedly built for Jeff Bezos, is the largest sailing yacht in the world. Over twice the length of an Airbus A330, the Amazon founder's project took five years for Oceanco to complete and is the tallest yacht ever built, thanks to its 230ft-high masts. While Oceanco has remained tight-lipped about the project, even down to the name of the designer, the amenities reportedly include an on-deck swimming pool, a cinema, multiple lounges and an assortment of meeting spaces. Koru's 246ft shadow vessel, Abeona—the largest Damen support vessel to date—is presumed to carry a crew of 37 and up to four guests in two staterooms, a helicopter, diving gear and a large collection of water toys.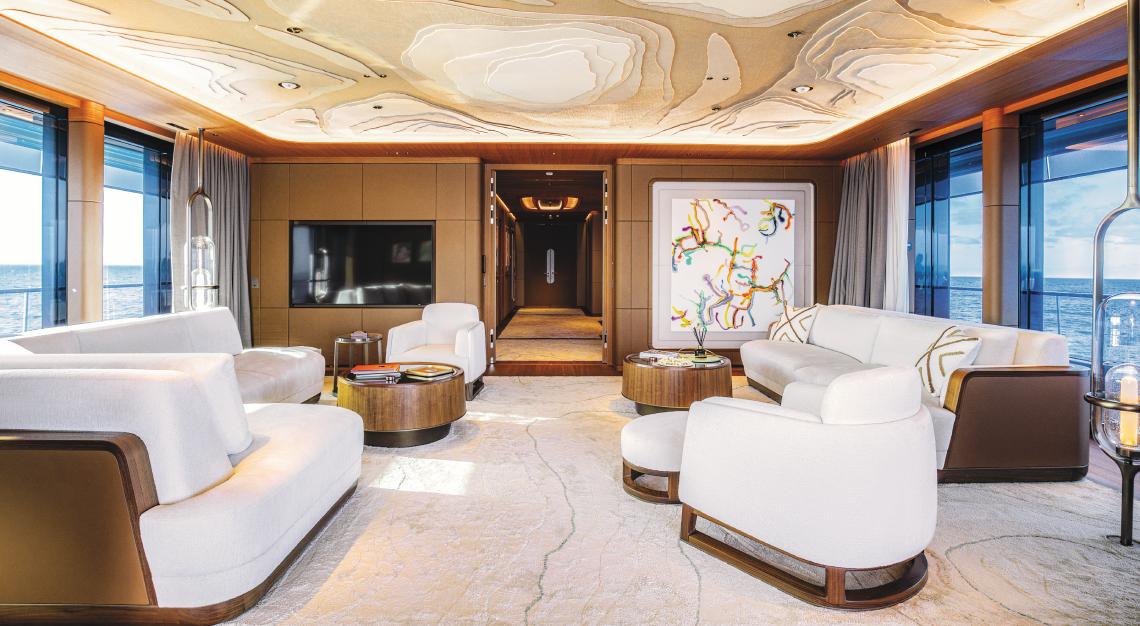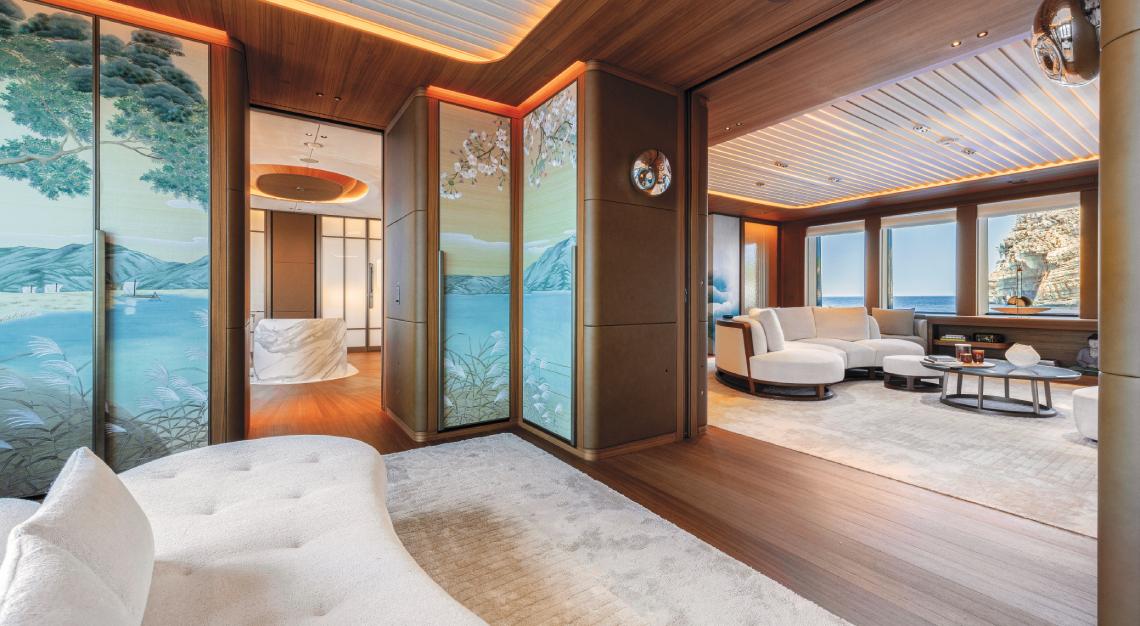 Best Interior
Kenshō
Admiral's 247ft Kenshō boasts an unconventional interior that demands attention for all the right reasons. Choosing to forego the usual layout, the German owner relocated the captain's bridge to the main deck and made that upper-deck area his private observation room. The diesel-electric engines were moved to a tank deck, which carved out space on the lower deck for five of the eight guest cabins as well as a gym, beach club and a 20ft glass-encased sea-level pool. The elaborate owner's suite has four interconnecting sections with silk-embroidered panels in the dressing chamber, plate-brass doors between the living room and bedroom, and a bath sculpted from a single block of Carrara marble. Throughout the yacht, luminescent jellyfish, flamingos and abalone drawings in various rooms nod to an overarching marine theme, while on the sundeck, a skylight and a glass-fronted jacuzzi add sociability. Airy, light and curvaceous, with pops of colour and hand-painted details, Kenshō's interior, both with its asymmetrical shapes and design cues, is an artisanal take pointing in an exciting new direction.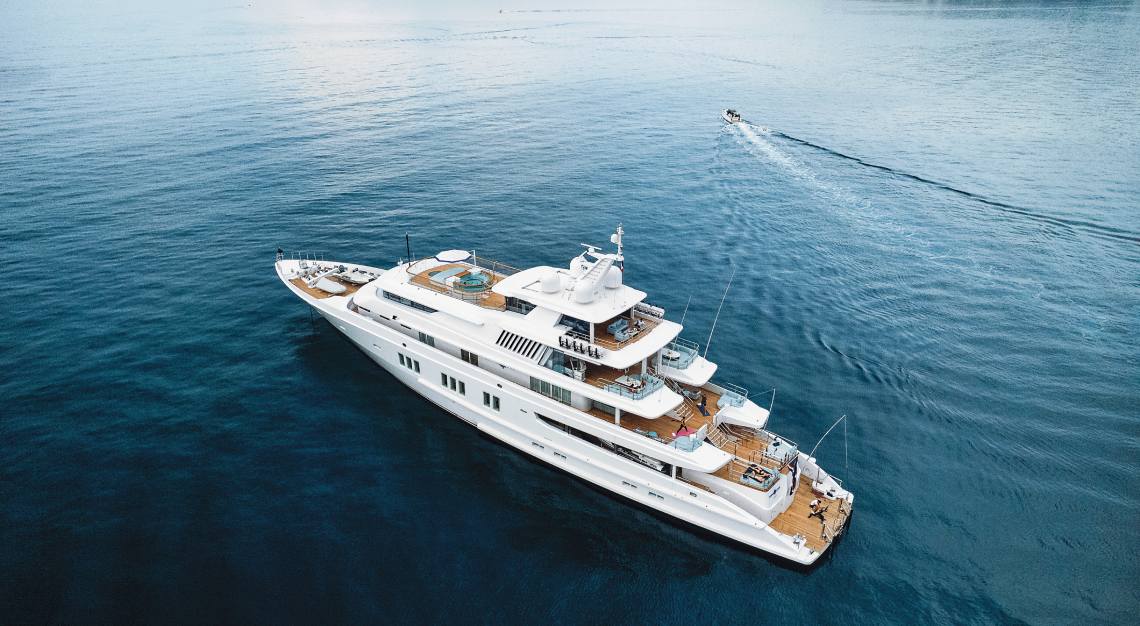 Best Comeback
Coral Ocean
Yachting can make a mockery of best-laid plans. What looked like a simple, cosmetic US$5 million refresh for Coral Ocean, the classic 238ft 1994 Lürssen, turned into a multiyear US$35 million rebuild for new owner Ian Malouf. "We weren't looking for a boat that age," he notes, "but it had a fantastic original structure and was due for a generational change." Coral Ocean also came with an exceptional pedigree. Designer Jon Bannenberg, considered the godfather of yacht design, was the pen behind a dozen-plus yachts that became blue bloods, including The Highlander, Nabila, Limitless, Thunder and, his last, Rising Sun.
What Malouf wanted was a far stretch from what Coral Ocean, with its Polynesian-beach-house-themed interior, looked like in 2019. The African tribal cloth, conch shells and driftwood cabinets needed to go in order to create kitsch- free zones. And the rebuild meant much more than replacing interior decor. "At one point the upper decks were down to bare aluminium, like a new build," says Will Kaye, Coral Ocean's captain, who oversaw the project. "We added 150 gross tons, the equivalent of 10 per cent or more, to the boat's volume."
The project involved 150 contractors—including 35 welders—working during the height of COVID. The square footage of the top deck nearly doubled, with a massive hardtop added as the yacht's new crown. Among the other significant changes, the owner's suite expanded and the spa area was supersized. H2 Design and Malouf's wife, Larissa, used off-white hues, thick carpeting and contemporary furniture to give the new Coral Ocean a modern feel that supported the structural alterations. In the end, what could have been a design disaster wound up penning the next chapter for this iconic vessel.