In this year's Best of the Best, we honour the brands and people behind the most covetable products. Here's a list of the best watches for your wrist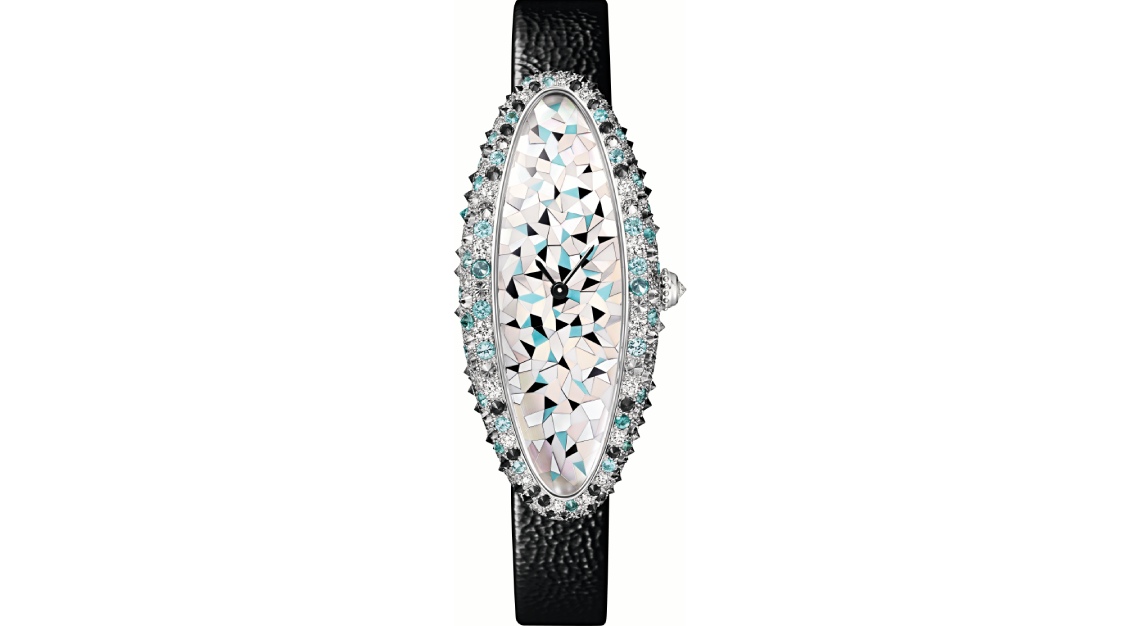 Best High Jewellery
Cartier Baignoire Allongée
Cartier's perennially avant-garde and in-demand Baignoire Allongée ('elongated bathtub') hardly needs an edgy update to remain relevant. Since its inception at Cartier London in the swinging sixties, it has remained one of the coolest watches in the Parisian house's oeuvre of multi-shaped timekeepers. But if you're keen on icing out your competition, the latest mosaic-dial version (limited to 50, price upon request) should do the trick. In colours akin to the many shades of jagged glaciers, shards of mother-of-pearl, turquoise, onyx and white gold are laser-cut and then assembled via marquetry techniques to achieve the dial's graphic composition. It is matched by a frame of diamonds, grey spinels and blue tourmalines set in white gold in an inverted pavillon setting. Cartier's curves have never looked so sharp.
Best Tourbillon
Franck Muller Grand Central Tourbillon Flash CX36
Franck Muller's Grand Central Tourbillon Flash CX36 (S$188,600) catapults a centuries-old complication into the realm of contemporary chicness. The self-styled Master of Complications, which is known for its modern and wild iterations of the tourbillon, not only enhances the reliability of the traditional mechanism with this watch, but infuses it with youthful exuberance. It lives up to its Flash moniker with neon-hued hour markers, SuperLumiNova hands and vibrant nylon straps. The carbon case, blackened titanium bezel and micro-blasted matte black brass dial create a captivating interplay of tones and textures. The star attraction, the central tourbillon, is driven by a robust in-house automatic movement with a four-day power reserve. Taking pride of place in the middle of the dial, it is paraded underneath the Curvex CX case's curved sapphire crystal that extends all the way to the lugs.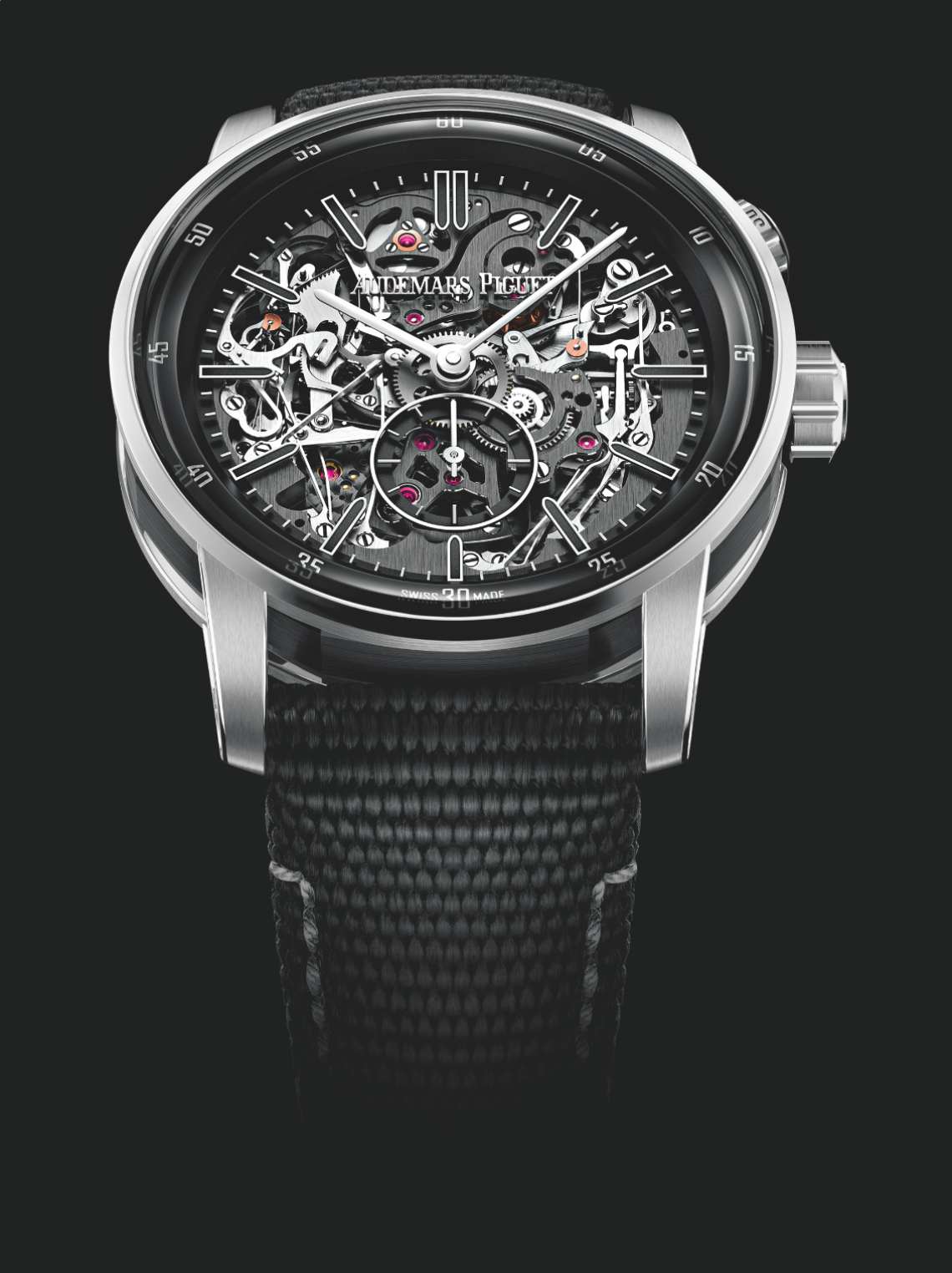 Best Chiming Watch
Code 11.59 by Audemars Piguet Grande Sonnerie Carillon Supersonnerie
Code 11.59 by Audemars Piguet Grande Sonnerie Carillon Supersonnerie (price upon request) is the latest in a long line of technically sophisticated chiming watches. It is equipped with a Grande Sonnerie that sounds out the hours and quarters automatically. Here, the loud and pristine chimes are elevated by the addition of a carillon complication, which is constructed with three gongs and hammers producing different pitches, as well as Audemars Piguet's patented Supersonnerie system that improves the resonance of the chimes.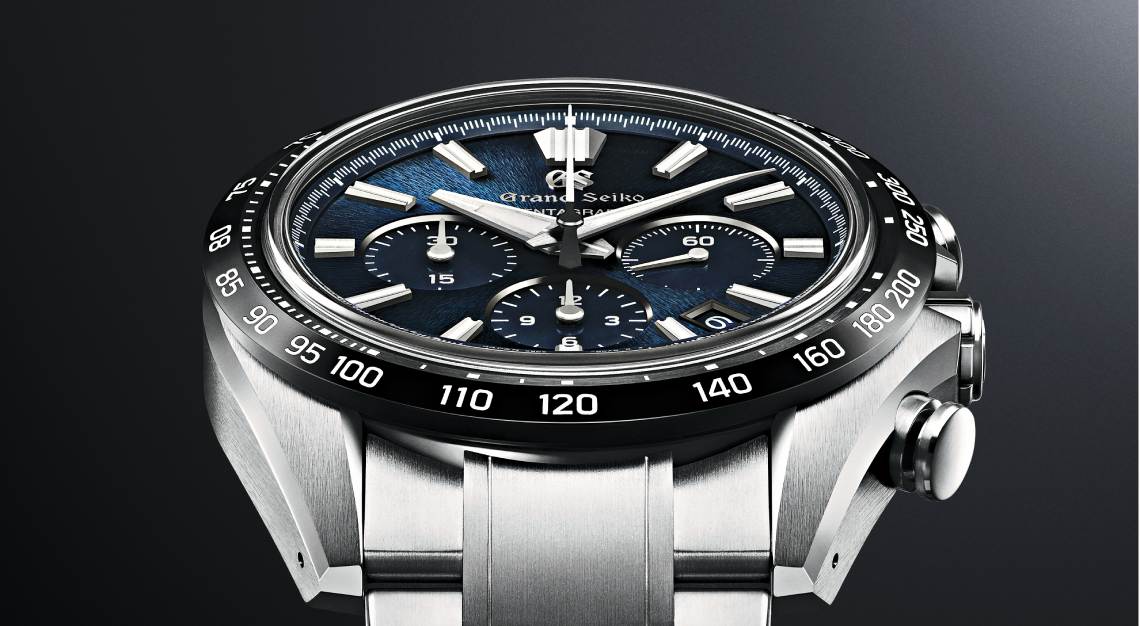 Best Debut
Grand Seiko Evolution 9 Collection Tentagraph SLGC001
Grand Seiko's first mechanical chronograph is a welcome addition to its hybrid electronic-mechanical Spring Drive-based models and a technical triumph for the Japanese watchmaking titan. At the heart of the watch is the automatic Calibre 9SC5, beating at 5Hz frequency and offering three days of power reserve. By the brand's estimation, the Tentagraph (S$18,800) is the first high- beat automatic chronograph of its kind with this sort of stamina.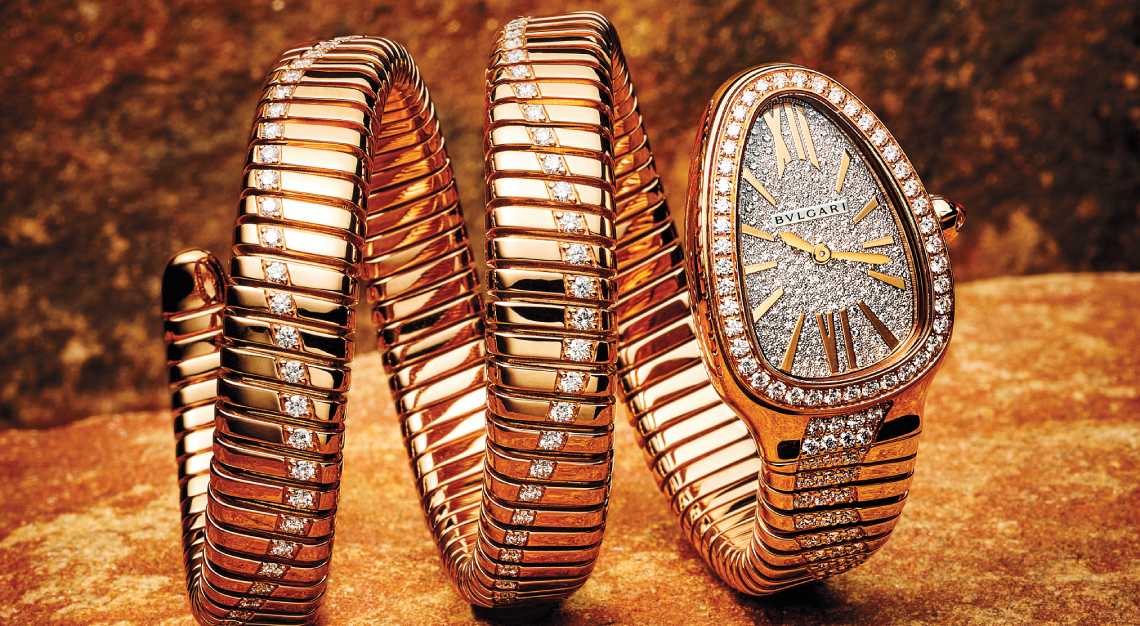 Best Bracelet Innovation
Bulgari
Believe it or not, Bulgari's Tubogas Serpenti bracelet hasn't been redesigned since its inception 75 years ago. That changed in January, when the first Tubogas set with diamonds was introduced. "Fabrizio (Buonamassa Stigliani, Bulgari's creative director of watches) had the genius idea," Antoine Pin, Bulgari's managing director of watches, tells Robb Report. "He said, 'What if we manage to do the same design but we don't use this technique'?" The traditional Tubogas uses a very thin gold band wrapped around a spring, which is too thin for diamond-setting. The solution? Using individual gold links separated by invisible pieces of rubber to maintain flexibility around the spring. "By doing so, we created links that are much thicker and also mobile so that we are able to do the gem-setting," Pin says. The result is the Serpenti Tubogas Infinity (price upon request), which features diamonds that slither down the centre of the bracelet coil. The look and feel remain the same as the original's, but the possibilities for new settings are now limitless.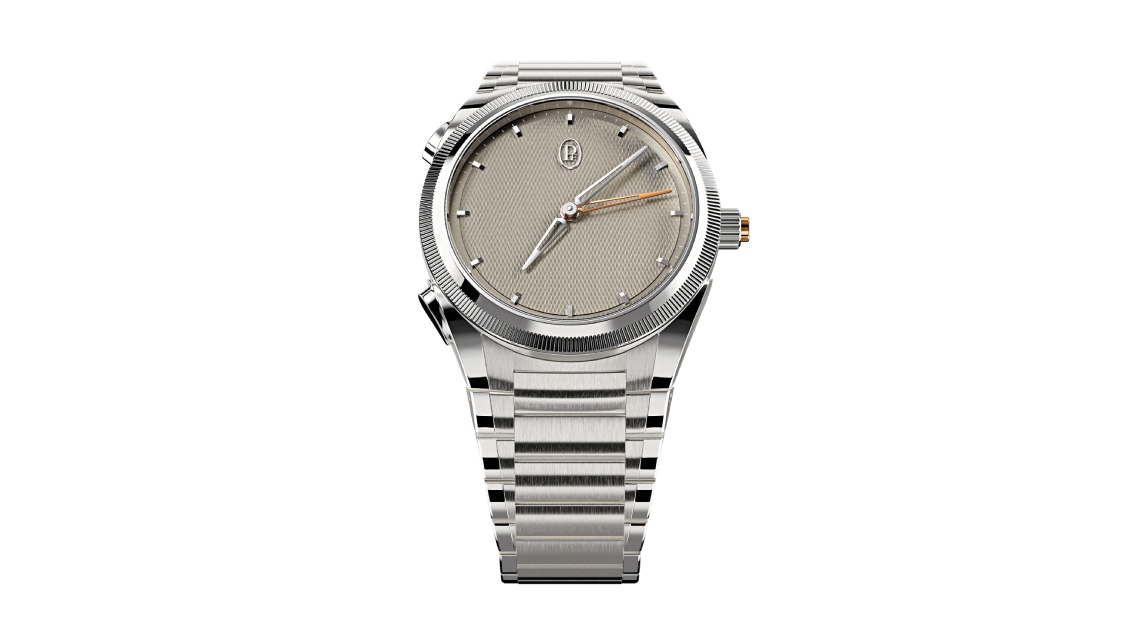 Parmigiani Fleurier Tonda PF Minute Rattrapante. Photo by Parmigiani Fleurier
Best GMT
Parmigiani Fleurier Tonda PF Minute Rattrapante
Simplicity is key to Parmigiani Fleurier's future, according to its CEO Guido Terrini. Although high-end horological innovation can skew toward the grandiose and wildly complicated, Terrini favours elegance over ego. And more power to him. Last year, the company introduced the Tonda PF GMT Rattrapante, with rhodium-plated hands—and its subtle third hand in 18k rose gold for the local hours, which could be discreetly hidden under the home hand with the push of a button. This year, that concept is expanded with the PF Minute Rattrapante (CHF28,000), which uses the gold hand to advance in five-minute increments, activated by the pusher at 10 o'clock, or one minute, set by the pusher at eight o'clock. The gold hand will return beneath the rhodium hand when the pusher on the crown is activated. It's a deceptively simple silent alarm for the timing of almost anything and a satisfyingly tactile way to while away a few minutes instead of reaching for your phone. Again.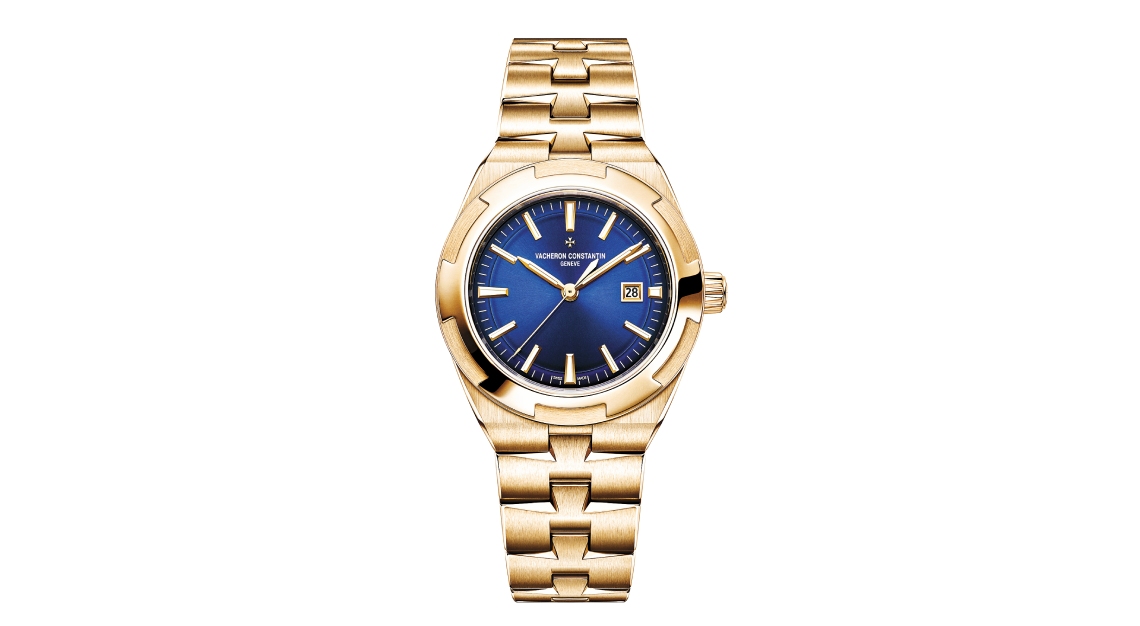 Vacheron Constantin Overseas Self-Winding. Photo by Vacheron Constantin
Best Unisex
Vacheron Constantin Overseas Self-Winding
For fans of Vacheron Constantin's popular Overseas timepiece, the oldest continually operating watchmaker delivered good news that was perfectly in line with today's trends: the release of 34.5mm and 35mm sizes (prices upon request.). Both come in pink gold or steel with an easily interchangeable strap system to switch between the bracelet and a rubber or leather strap. The smaller pieces have an inky-blue dial, while the 35mm versions—such as a pale-pink dial set with diamonds—come with case diameters that had to be slightly enlarged to fit the stones. Although the latter version is arguably more feminine, it would turn plenty of heads for all the right reasons if worn by a man. (Look out for it on red carpets upon release.) Either way, you will hardly need to convince your significant other why either watch is a win-win.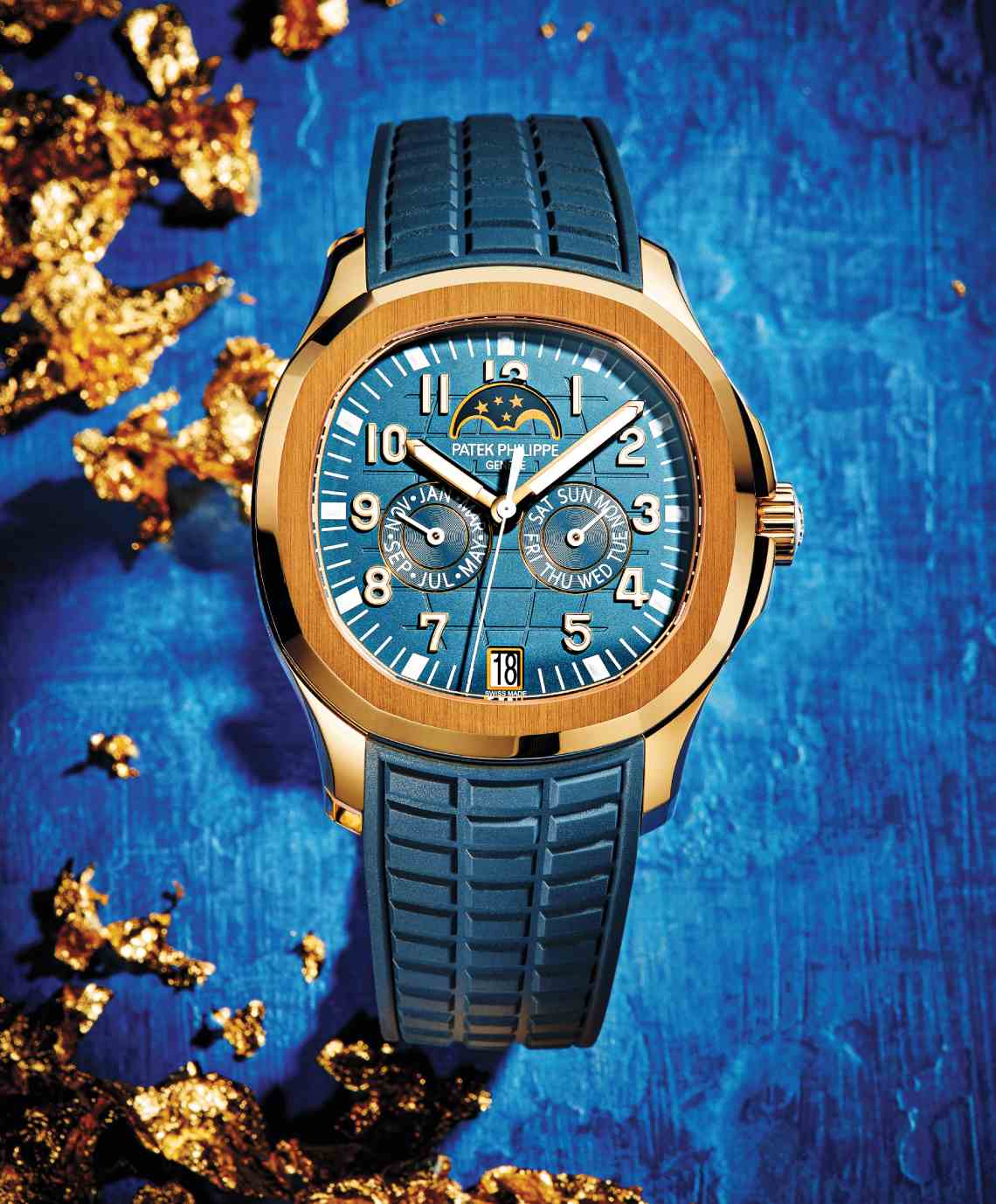 Best Sports Watch
Patek Philippe Aquanaut Luce Annual Calendar Ref. 5261R
How do you one-up your friend's Aquanaut? By owning the first Aquanaut Annual Calendar. Patek Philippe invented the complication—which features a day/date/month calendar that requires only one manual correction per year (at the end of February)—in 1996. Just one year later, the Swiss watchmaker introduced its first ladies' models in the Aquanaut line, with quartz movements. Now the company is bringing its mid-1990s hits together in Ref. 5261R (price upon request), in rose gold handsomely paired with a blue-grey dial and rubber strap and featuring a new self-winding calibre with a 21k-gold rotor. Patek Philippe might call it a women's piece, but at 39.9mm by 10.94mm, it's entirely unisex, which means, of course, more competition in finding one. Good luck out there.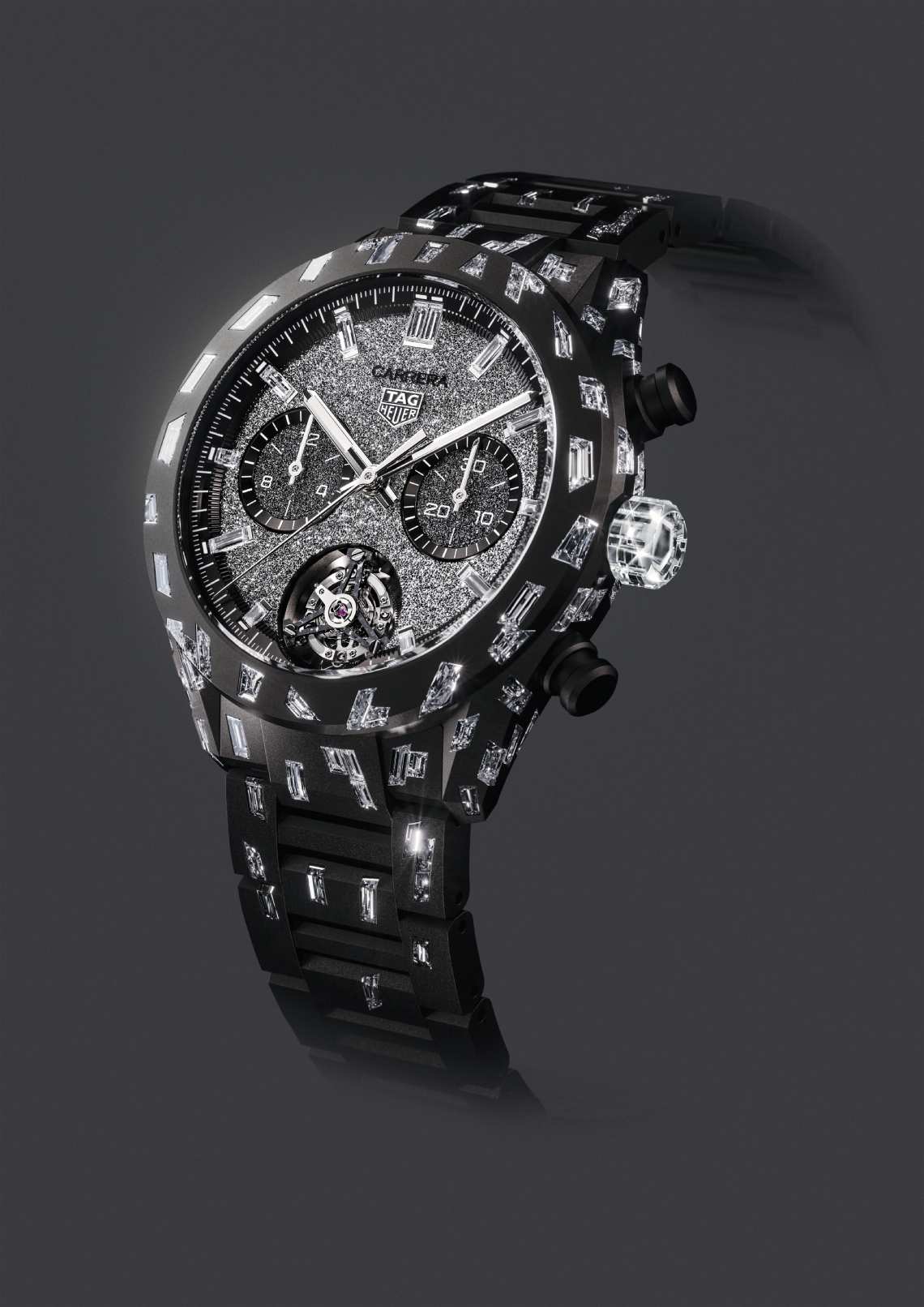 Best Diamond-Accented Watch
TAG Heuer Carrera Plasma Diamant D'Avant-Garde
Last year, TAG Heuer revolutionised the possibilities of case design with its six-figure Plasma Tourbillon Chronograph, sporting lab-grown diamonds customised in various shapes, including ones that appeared to drop over the watch's edges as well as on the dial, crown and indexes. (Unlike natural diamonds, lab-grown gems can be manipulated beyond the standard cuts.) As a follow-up, this year's version (price upon request) has diamonds extending even further, along the bracelet. As you can see, the contrast of diamond on the black sandblasted and anodised 44mm aluminum case is particularly impactful. Exploring what's possible in this field, TAG Heuer will also be introducing the first coloured lab-grown diamonds through a chemical vapour deposition technique on a 36mm Carrera featuring a 1.3-carat D-flawless pink diamond in the shape of TAG Heuer's shield symbol and a 1.3-carat pink-diamond crown—available at the end of 2023 in limited numbers.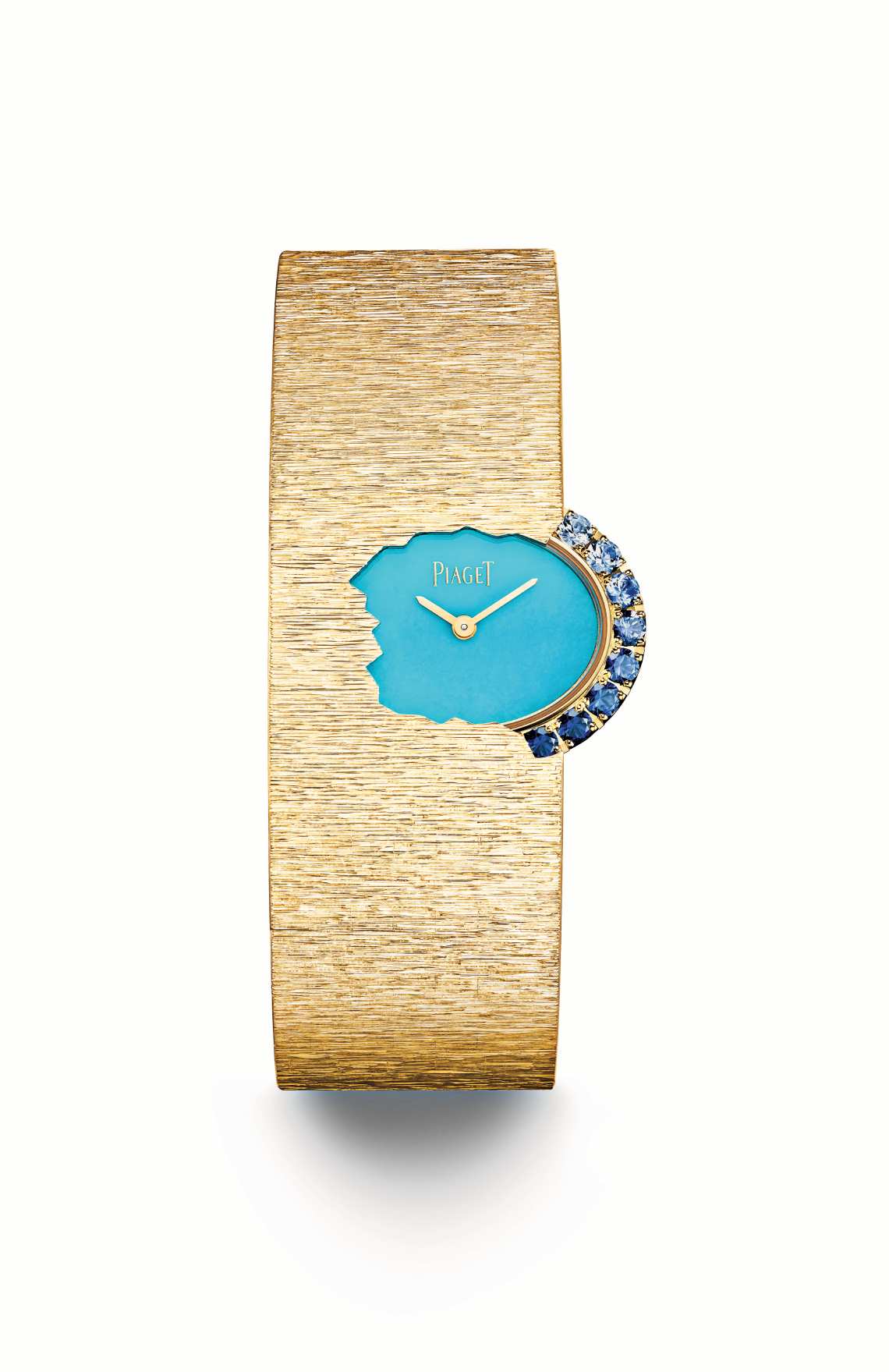 Best Ladies Watch
Piaget Limelight Cuff Watch
The Piaget Limelight Cuff jewellery watch (price upon request) adorns the wrist with superlative shimmer. The entire cuff bracelet, crafted in rose gold, is engraved using a technique known as palace decor, which Piaget introduced in the 1960s. The artisan carefully carves a multitude of stylised grooves that carpet the watch, so that the links appear invisible. A striking turquoise dial peeks out like an uncovered treasure, flanked by gradated aquamarine hued sapphires totalling 0.69 carat.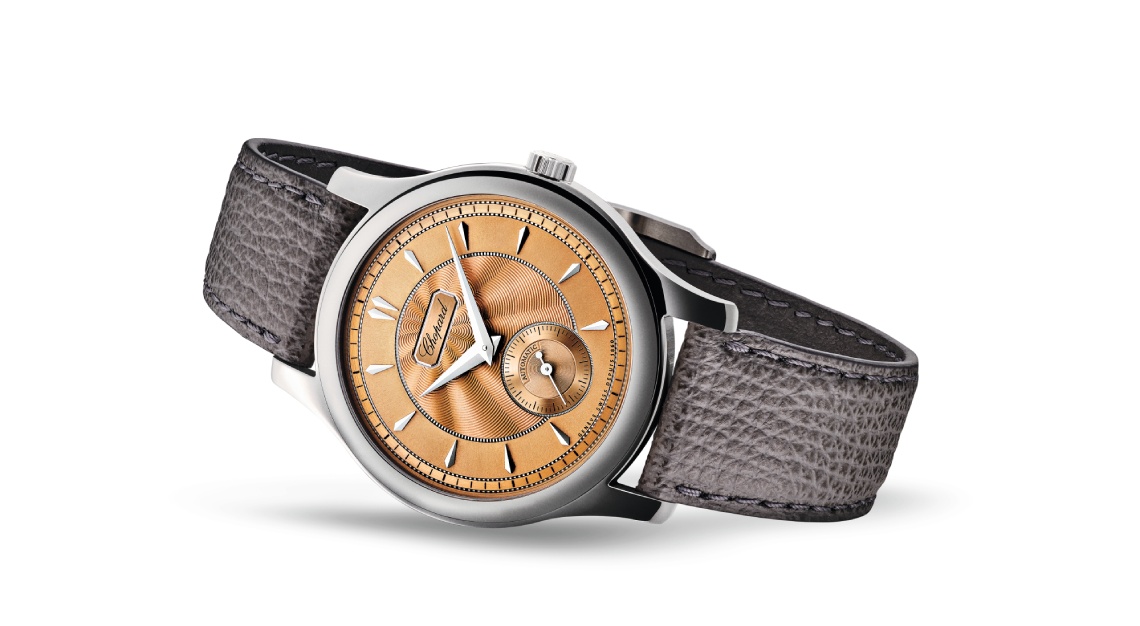 Best Coloured Dial
Chopard L.U.C 1860
Chopard's L.U.C collection is a quiet hero in the dress-watch category, turning out elegant timepieces with beautiful dial treatments and meticulous finishing to match its sleek but traditional design.
The latest stunner (S$33,600) in the lineup features a salmon dial made from solid gold with hand-applied guilloche—the particular colour is achieved through a galvanic treatment rather than by mimicking the shade on a less-precious metal. The expert movement finishing has also earned this piece the prestigious Poinçon de Genève quality hallmark.
If some of its features—including the white-gold chevron-style hour markers— look familiar, that's because this is a faithful re-edition of the first L.U.C model from 1997, at 36.5mm.
The only updates (beyond the dial) are its revamped L.U.C 96.40-L movement and a case made of Lucent Steel, a proprietary alloy that is composed of 80 per cent recycled materials.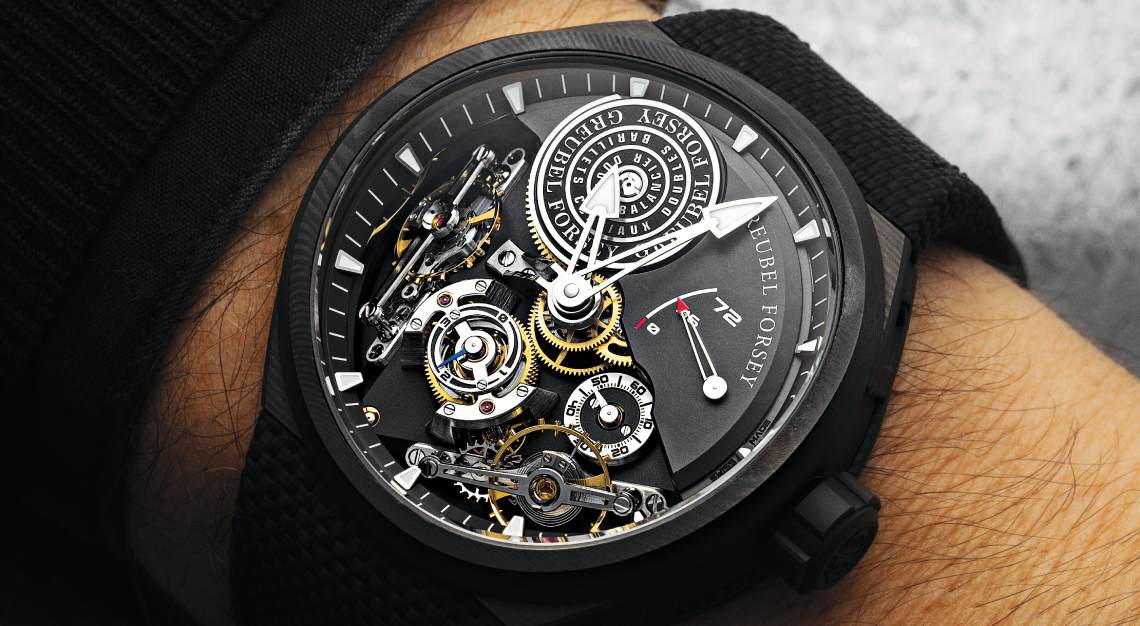 Best Update
Greubel Forsey Double Balancier Convexe
The new Greubel Forsey Double Balancier Convexe (limited to 88 pieces, from US$346,000) returns with familiar high-octane mechanical thrills but at a size that is slightly less imposing. Clad in a 42.5mm titanium case that is 13.75mm thick, the watch is a tad smaller than it 43.5mm predecessor (the 1mm difference counts for a lot in watches). Like before, the watch's centrepiece is its signature twin balance wheels. Inclined at 30 degrees in opposite directions, they are connected by a differential in the centre, which nullifies timekeeping regulation errors for greater precision.