Daring rather than dated, the Art Deco aesthetic by Valencia-based Jamie Hayon and accompanying artworks will begin your stay on a wacky ride
Editor's note: See other Escape Plan stories here.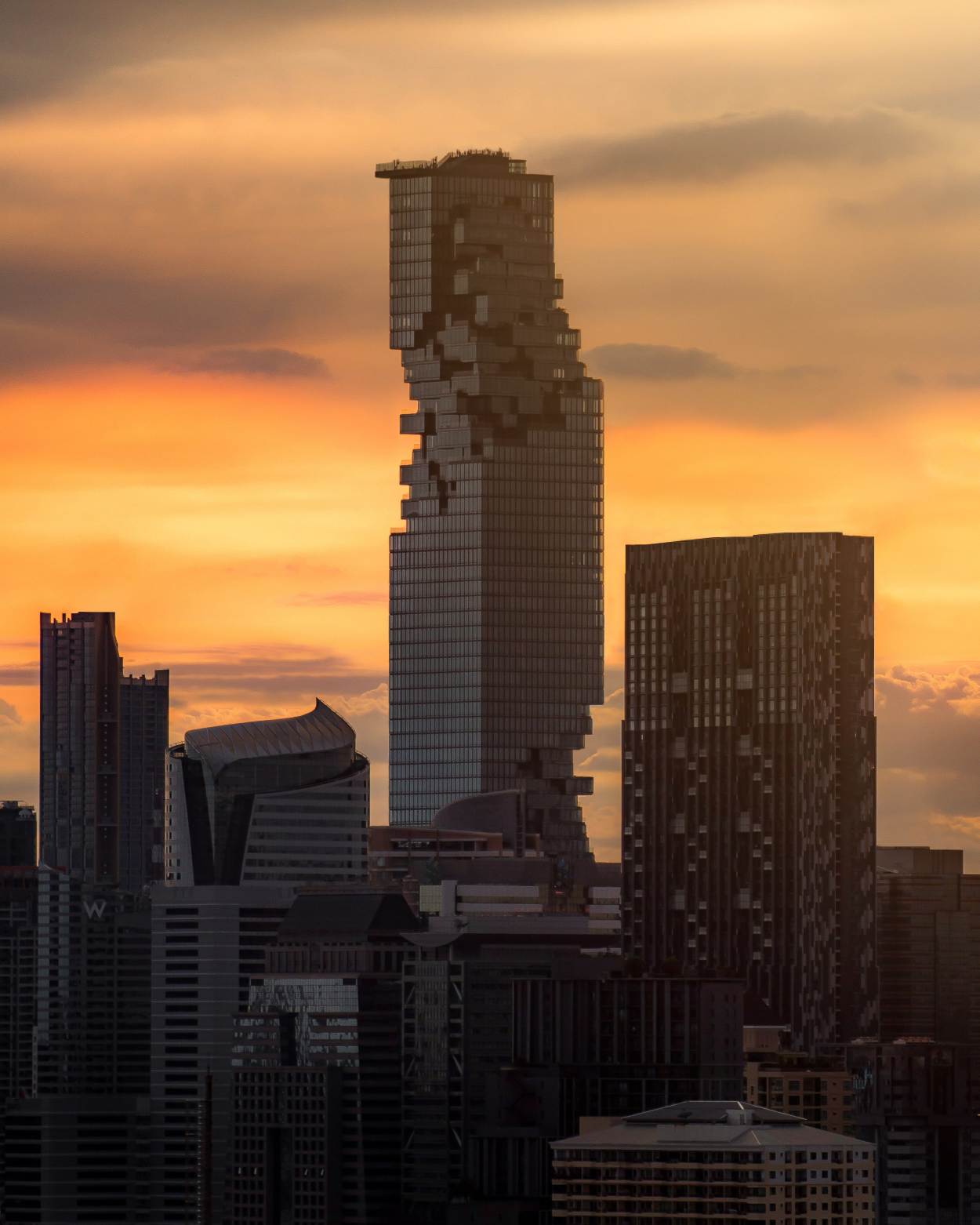 There's nothing remotely shy about The Standard Bangkok Mahanakorn, which takes up 18 floors of the Ole Scheeren-designed extended Lego lightsaber-shaped tower, the King Power Mahanakorn. The interiors are bold, confident, and recall an imagined time, warped between 1920s Hollywood and 2022 Bangkok. Daring rather than dated, the Art Deco aesthetic by Valencia-based Jamie Hayon and its accompanying artworks take guests on a wacky ride (perhaps even trippier, now that Thailand has made recreational c******* use legal) that begins at the check-in desk. Guests come face-to-face with a LCD art installation by Marco Branbilla, titled 'Heaven's Gate'. A literal depiction of heaven and the netherworld with its various stratifications, the multi-coloured video work gives heady hints of The Standard vibe. Irreverent, tongue-in-cheek, and possibly not a place to book a stay at for your respectable middle-aged aunt.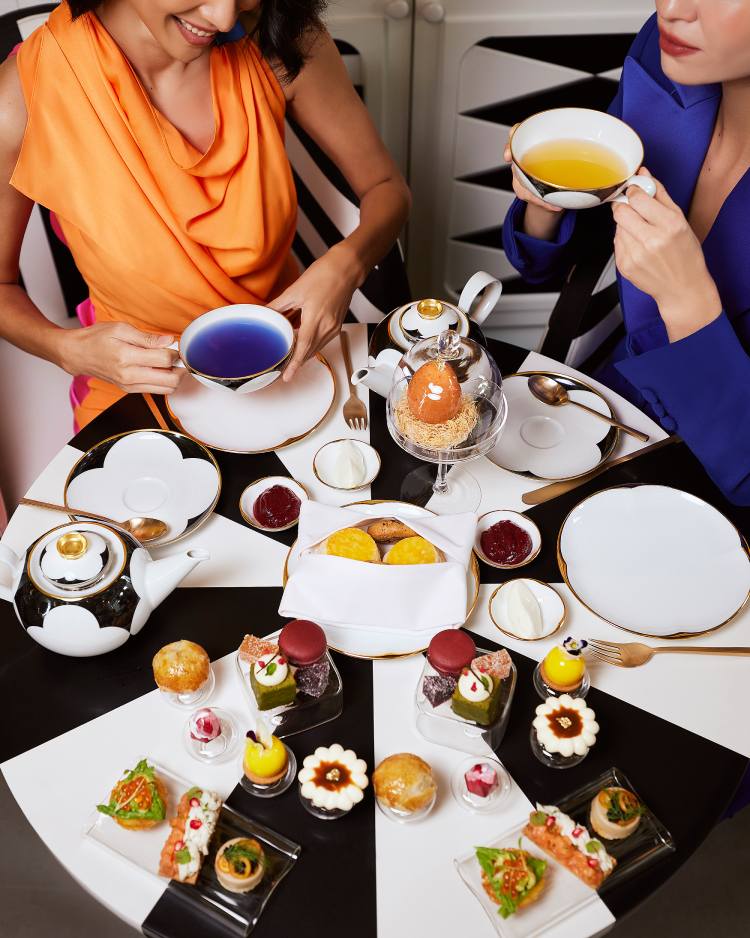 For the rest of us, the all-day chill-out DJ vibes (4pm on Sundays at the outdoor terrace is where the party crowd hangs) at The Parlor might do the trick of relieving jaded hotel aficionados of samey Zen-ish design tropes and hush-hush elegance. Next door at Tease, a weirdly off-kilter joint, afternoon tea (buttery soft-as-air scones, unexpected matcha slices, and decadent chocolate pralines) is served along with boozy beverages such as the Fresh King of Kentucky Araksa—cold brew peppermint tea spiked with bourbon; and the Sunny God Goods featuring 'joy' cold brew tea, and vodka. So don't be too surprised if you're drunk before dinner. 
Similar points of uniqueness extends to The Standard Bangkok's lusciously designed rooms and suites with their peachy sofas, curvy mirrors, and decadent yet discreet insinuations of the proclivities one could possibly get up to.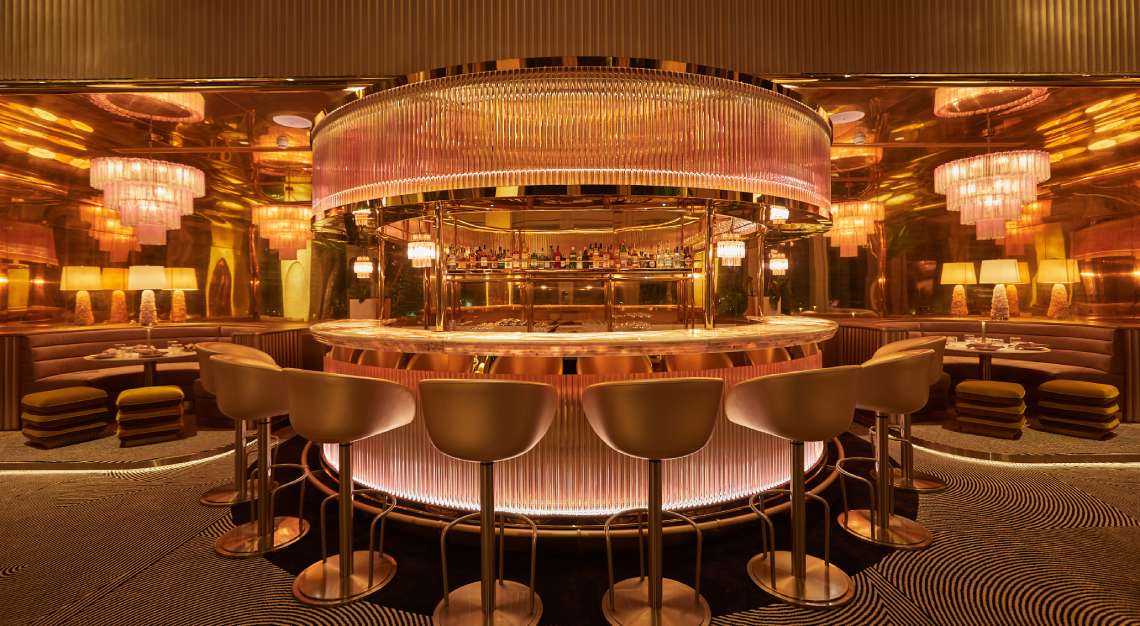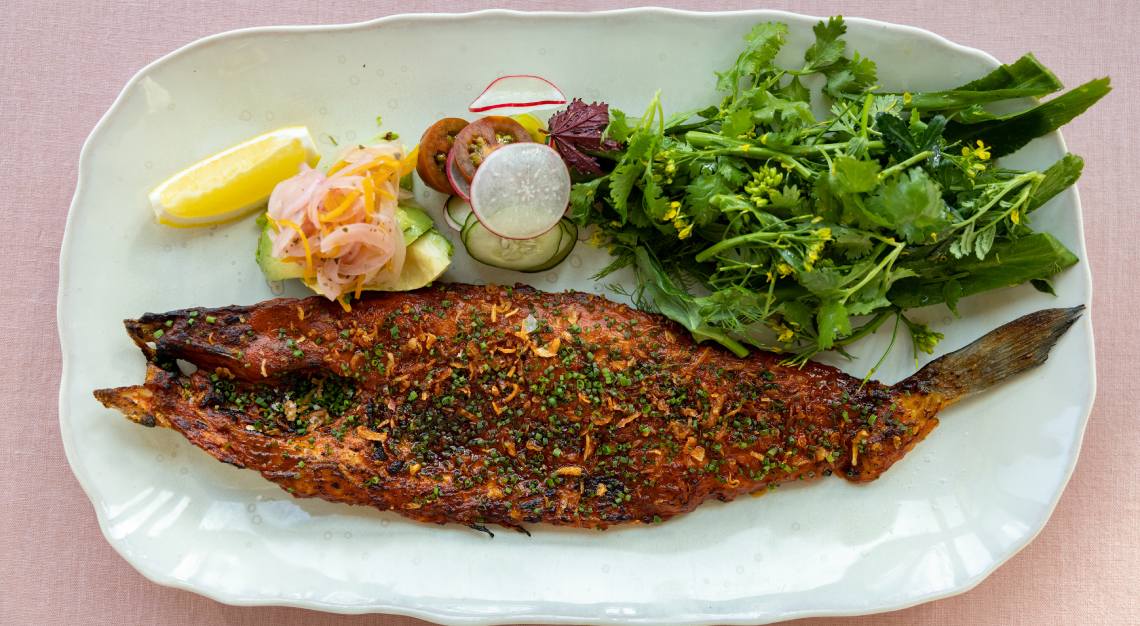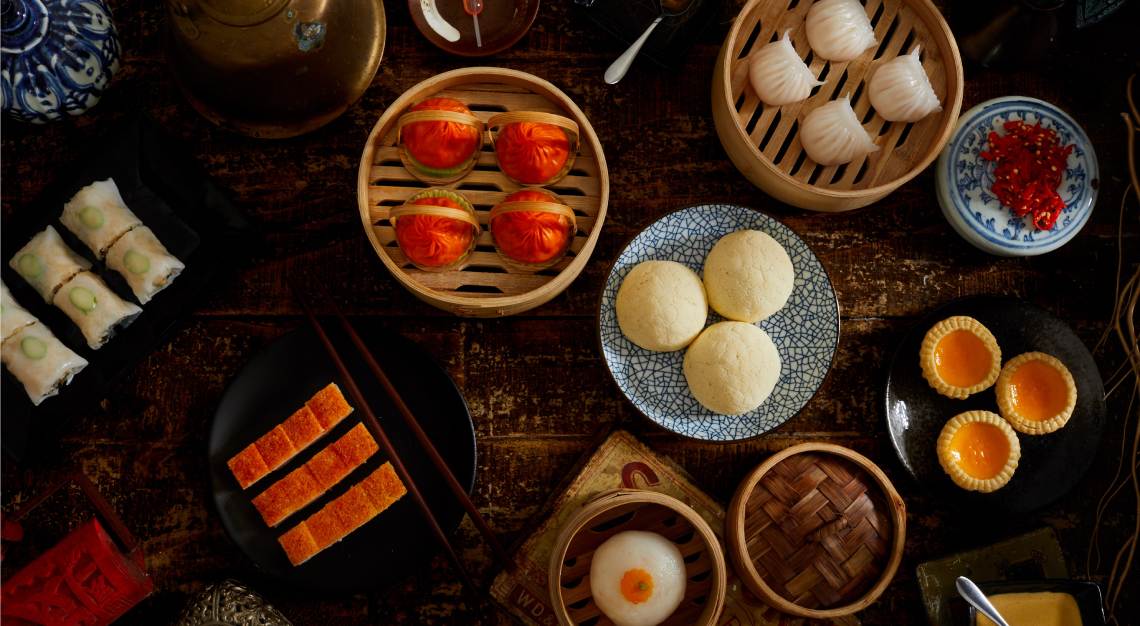 But before your imagination takes you to places you might not want to return from, it could be an idea to check out one of Bangkok's hottest tables, Ojo. Enter through the Mahanakorn SkyWalk building, which means that you might have to jostle with the tourists crowds for a bit in the lift. But the minor hassle is worth it once you arrive at Ojo ('eye' in Spanish). Here, Chef Francisco 'Paco' Ruano  introduces to the Thai capital's hiso crowd and jet-setting tourists, a brand of Mexican food that captures the authenticity of the country's street food culture, cleverly wrapped in a fine-dining package. Think upscale Corn Tostadas washed down with bespoke cocktails. Guadalajara-based Chef Paco, one of Latin America's brightest culinary stars found fame with Alcalde, which in 2013 was listed as Latin America's 50 Best Restaurants.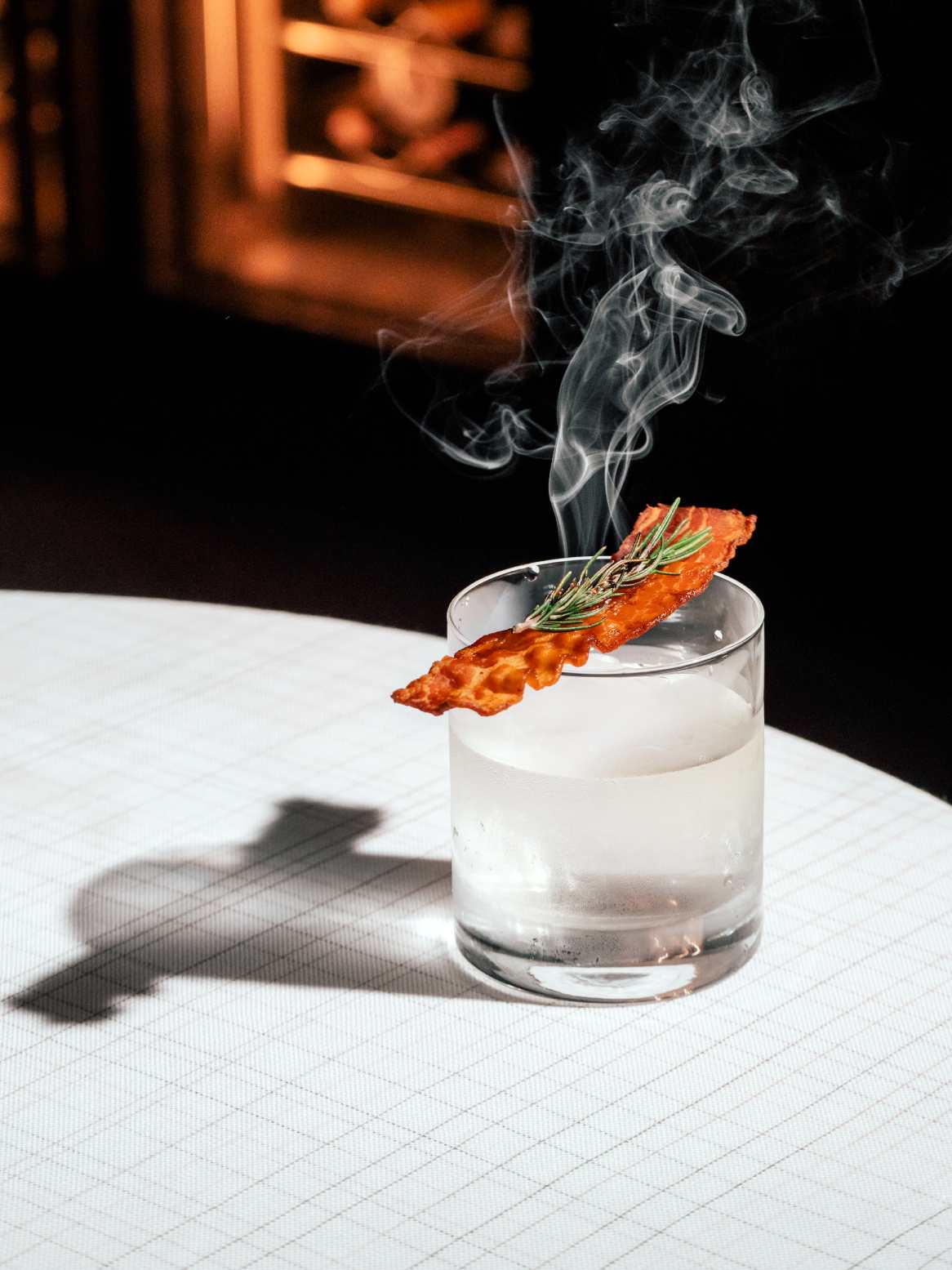 Ojo, with its brassy interiors by the uber chic Bangkok-based for Jim Thompson alumni Ou Baholyodhin, proves an apt setting in which to unfurl Chef Paco's interpretations of his homeland's revered dishes such as Chicken and Green Mole; Fish Zarandeado with fried shallots; slow-cooked Short Rib Birria—an ancient homey stew simmered with heady spices, and lots of love. 
Fellow diners often include society types resembling the cast and extras of the 'Real Housewives of Bangkok' who in between feeding their Instagram feed, slurp up desserts like the tres leches cake, prepared with evaporated milk, condensed milk, and thick cream. Or nosh on the vanilla cream rice with cinnamon-flavoured ice cream. Post-dinner cocktails are best savoured at Ojo's outdoor bar (without the wannabe reality tv cast), which on clear evenings offer sweeping and gusty cityscape views.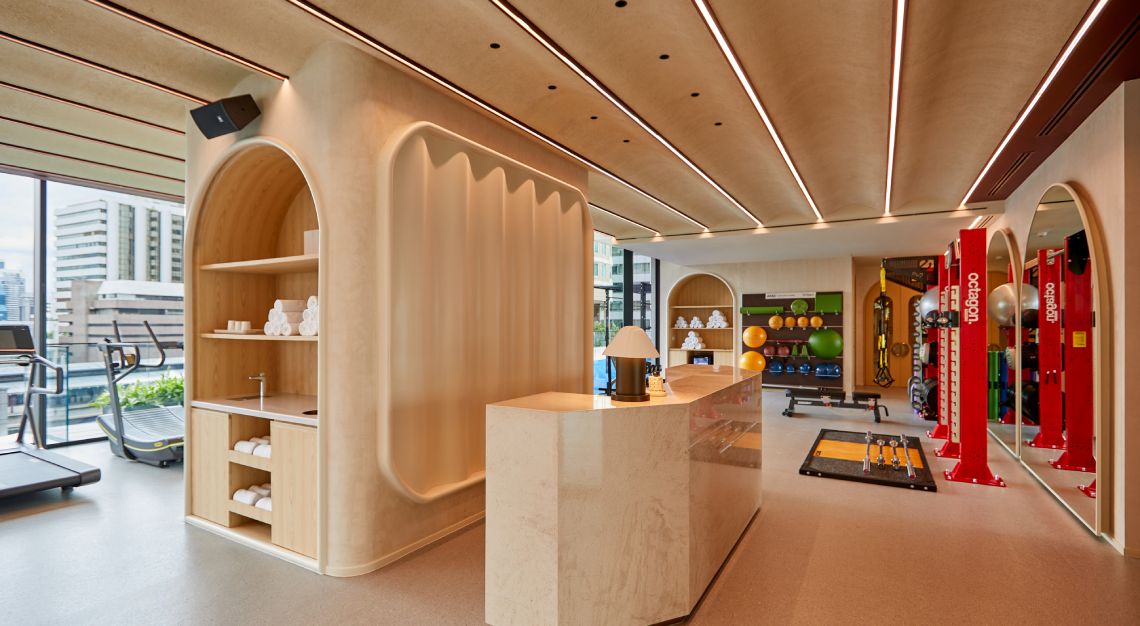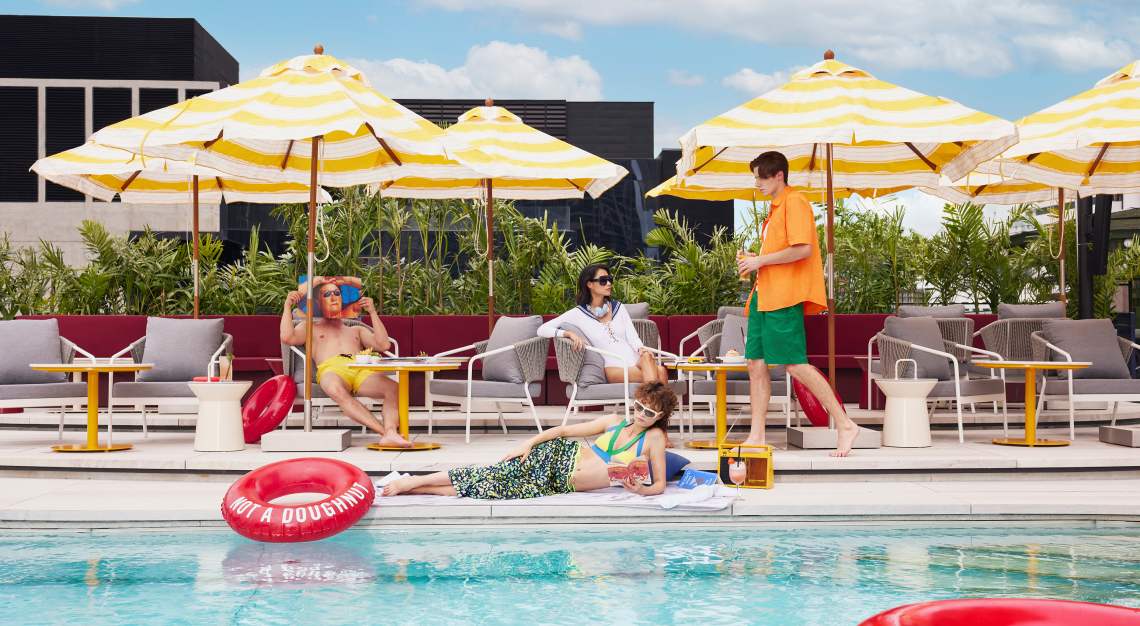 To work off Chef Paco's Mexicana excesses, the hotel's expansive gym with its exclusive set of climbing apparatus and superlative cardio offerings is something to consider. Even if The Standard Bangkok's personality, rooms and restaurants might veer from the conventional, the gym provides the setting and the hardware that could be part of a triathlete's Christmas wish list. 
But for those who prefer cocktails to burpees, the hotel's The Standard Grill that evokes the spirit of old New York City, down to its flooring composed of dime coins. Tuck into The Standard BKK Wagyu Burger, while savouring an Anything But the Standard Negroni, a potent combination of Sauterne cask-aged gin, bourbon barrel-aged Campari, and secret recipe vermouth. Killer drinks with an equally glitzy setting could quite possibly make The Standard Bangkok a place that you might not want to prise yourself from during a stay, and clearly one with high design and equally high drama in spades.