The world's leading architects are shaping luxury hotel design, one pillar at a time
World events have always played a part in cultural change and the global health crisis is no exception. In luxury travel, events of the past year have proven to be a catalyst for increased focus on sustainability, community and the environment. A movement that has been in progress for a number of years, this way of thinking has accelerated in recent months as people re-evaluate what's truly important.
More than ever, these demands are defining the future of hotel architecture. Bringing nature and culturally inspired designs to the fore, these demands are being met with dramatic effect, from the dunes of Saudi Arabian deserts to above the Arctic Circle in Norway's far north.
"The events of 2020 have impacted our lives in countless ways and its ripple effects will be seen for years to come. In slowing down, we have had time to notice natural features in our surroundings," says Scott Lee, president and principal of SB Architects, which has offices in London, San Francisco and Miami. The company is behind high-profile hotel designs like Calistoga Ranch in the US and Dorado Beach, a Ritz-Carlton Reserve in Puerto Rico.
"In architecture, the rising importance of empathetic design in hospitality – that is, addressing site-specific needs, the power of nature and needs of people – is very clear," Lee continues. "As people return to travel, they are yearning for deep connections with nature and a sense of well-being. Hotels will become conduits of experience."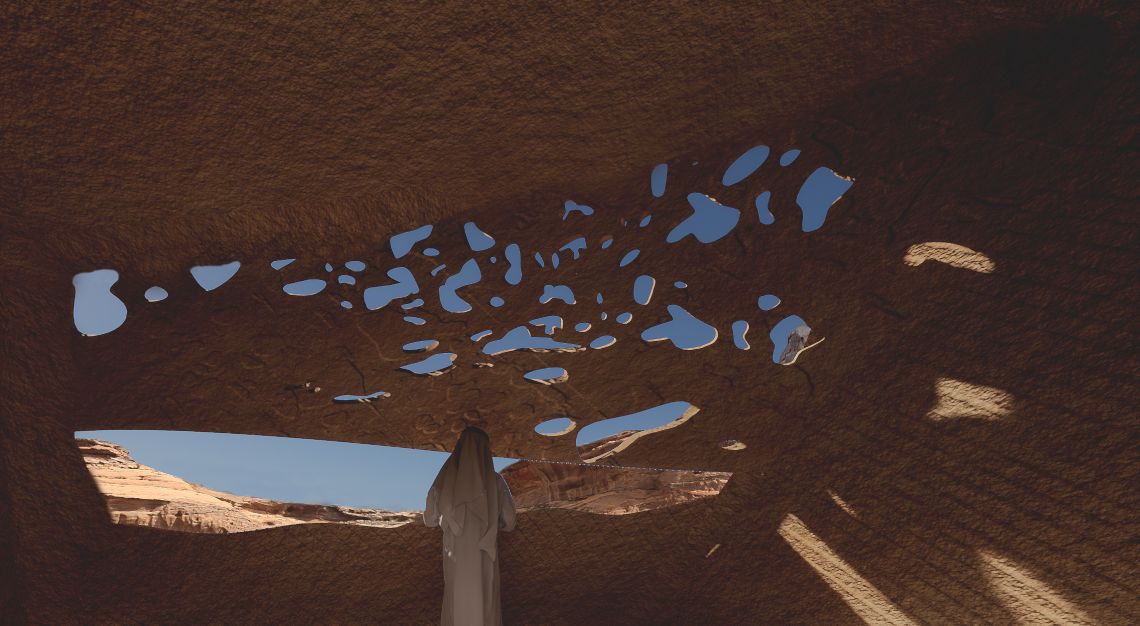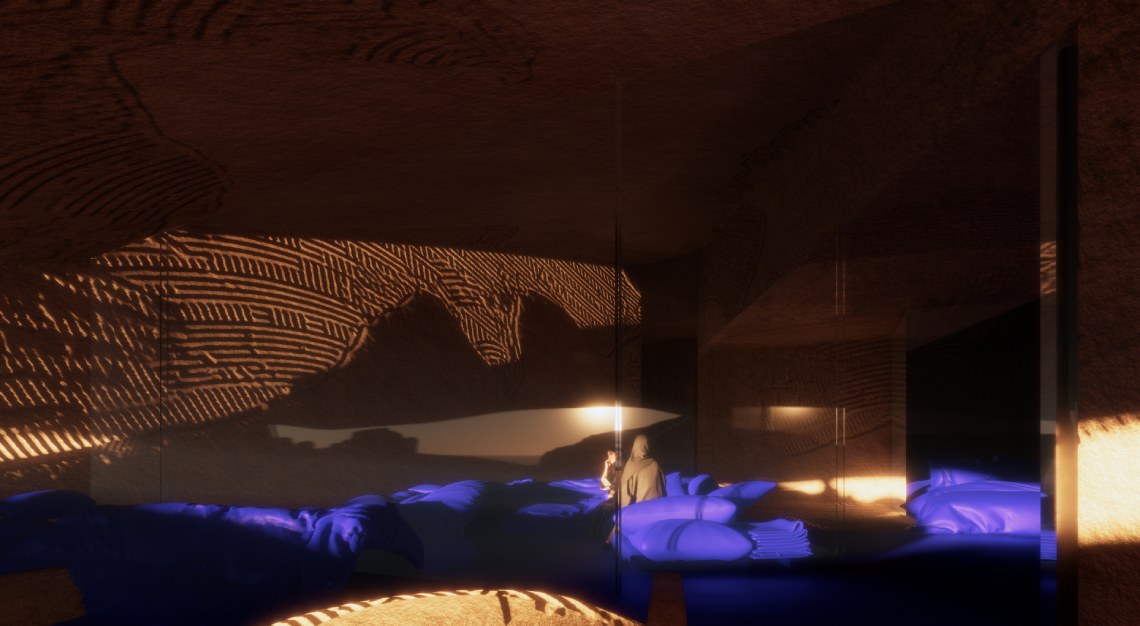 Nature's extremes
Presenting as much an opportunity as a challenge, some of the world's most extreme environments provide a compelling narrative for dramatic hotel design.
Since Saudi Arabia opened up to international tourism in 2019, the Royal Commission of AlUla has driven the development of sustainable tourism that benefits the environment and  community, with a focus on garnering the attention of luxury travellers.
Jaw-dropping projects include a Jean Nouvel-designed resort on Sharaan Nature Reserve, which aims to embody the cultural and natural elements of its desert setting. The resort – which is expected to reach completion in 2024 – draws inspiration from the nearby 2,000-year-old UNESCO-designated Nabataean site, Hegra, in which monumental designs are carved into ancient sandstone rock.
Here, Nouvel integrates the way this ancient civilisation interacted with the environment into his design, building sustainable habitats that work with the desert's extreme temperatures and bringing the power of nature to life through colour, shadow and light.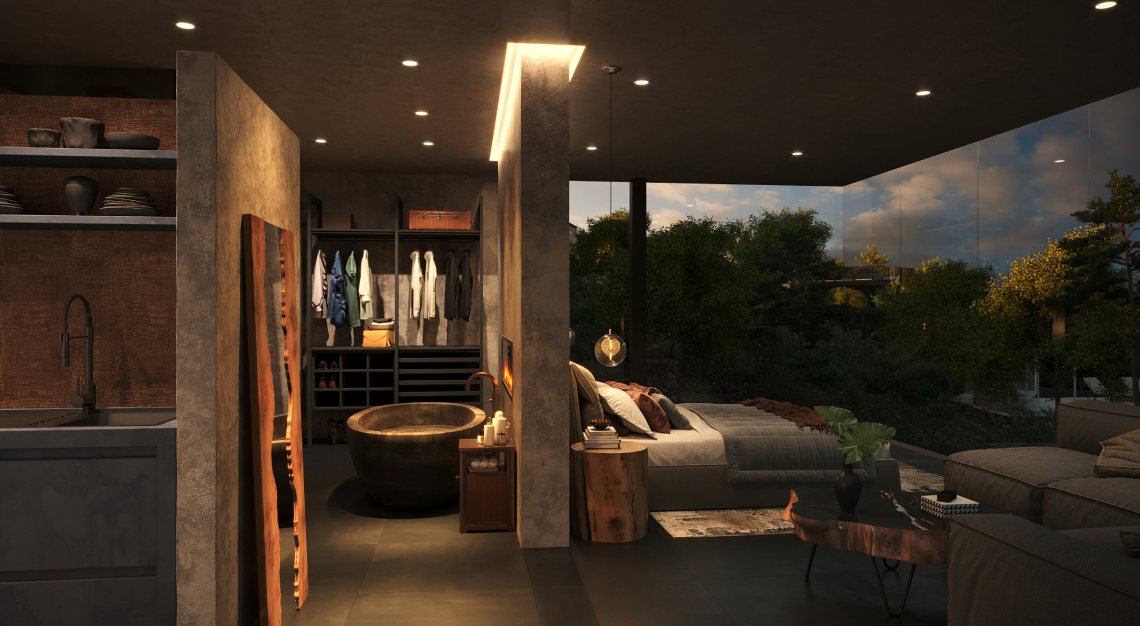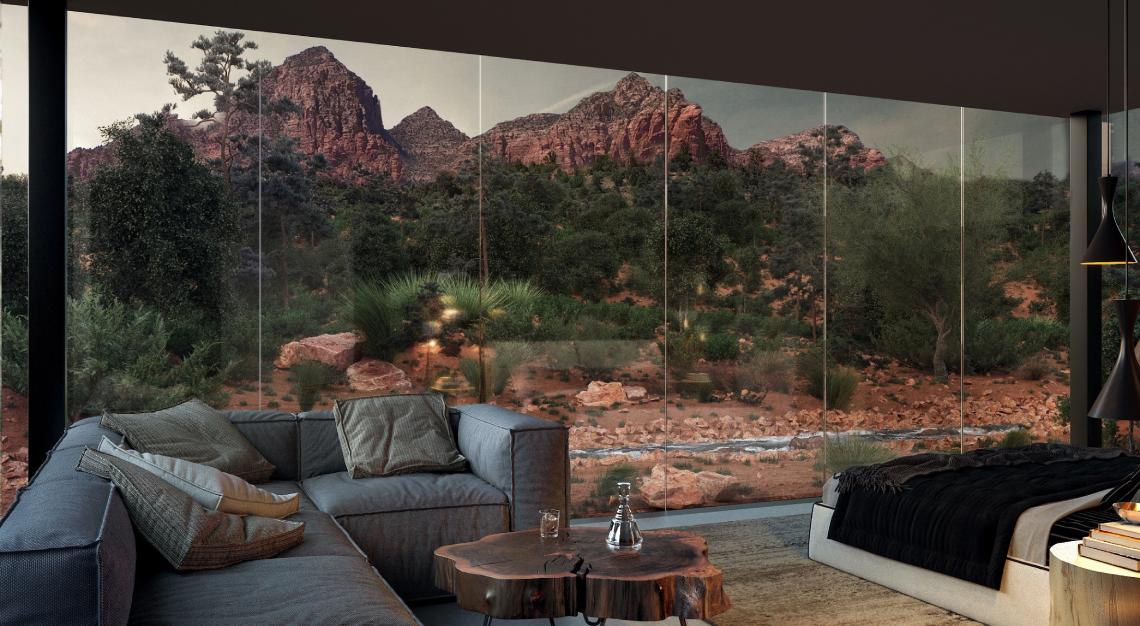 Meanwhile, in the red rock terrain of Sedona in the US, ASUL (Adaptable System for Universal Living) Architects is working on Ambiente. Set to open this year, Ambiente is designed for optimum sustainability and reverence for the environment. The resort's 40 cube-shaped atriums reflect their surroundings with floor-to-ceiling bronze tinted glass; structures are built around the landscape to ensure it remains unchanged. To positively impact this land, landscape designer Krizan Associates has revived its natural waterways.
"Travellers visit Sedona for its unparalleled beauty," says Tim Russell, founder and CEO of ASUL Architects. "At Ambiente, our hope is that guests will feel nested in the landscape and be provided ample opportunity to interact with it."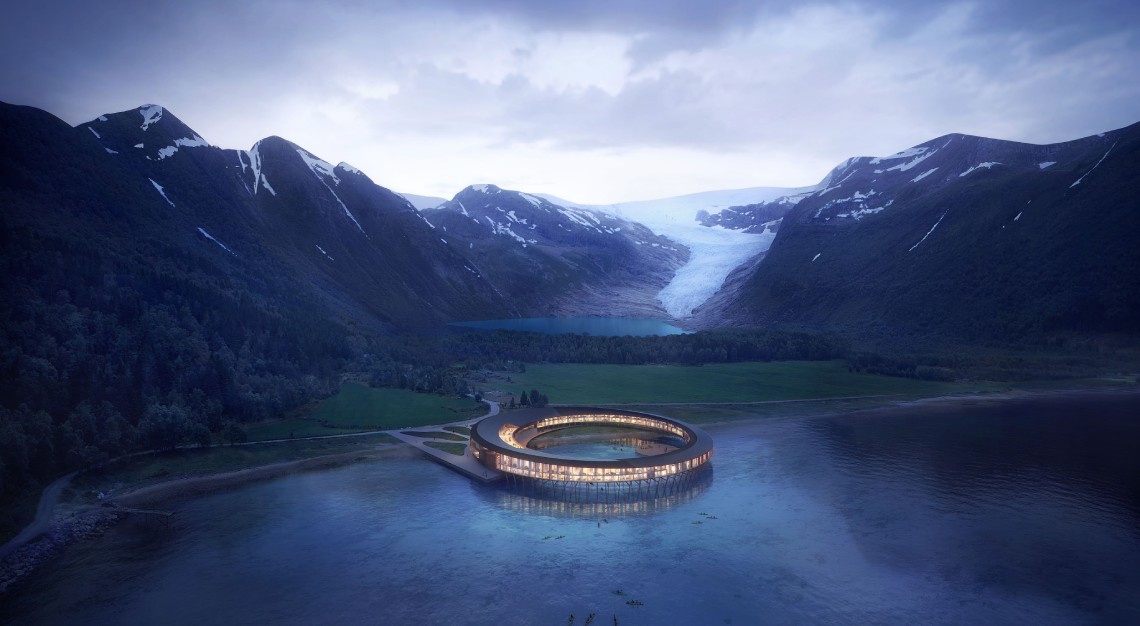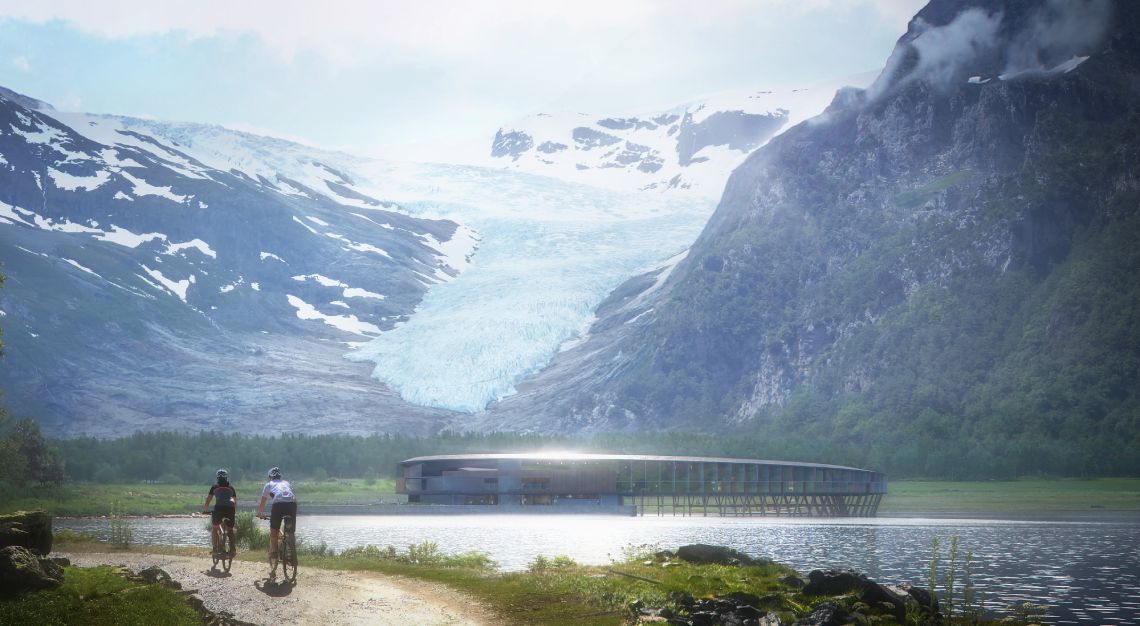 Environmental focus
From the desert to the Arctic Circle, another forward-thinking hospitality project is Svart, designed by Norwegian architect firm Snøhetta. Slated for a 2022 debut, Svart's circular structure is inspired by local coastal building traditions and constructed according to the highest energy efficiency standards in the northern hemisphere.
Svart is being touted as the world's first energy-positive hotel and, with an ambition for it to become a fully off-grid solution within the first five years of operation, it is just one of the many ways that Snøhetta aims to challenge the future of hotel design.
Positioned over the crystal clear waters of Holandsfjorden, this glass-fronted structure maximises use of the sun's energy through the strategic placement of its rooms, restaurants and terraces in a circular design. The roof is clad with solar panels, its construction avoids energy-intensive materials, and the support structure plunging several metres below the fjord's surface ensures minimal seabed disruption.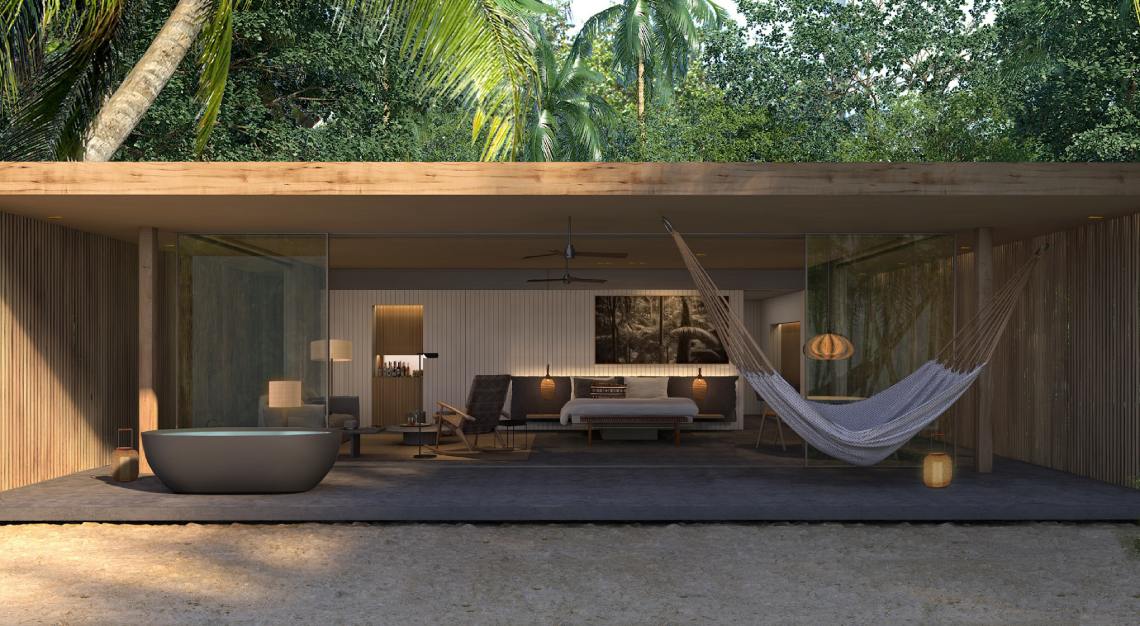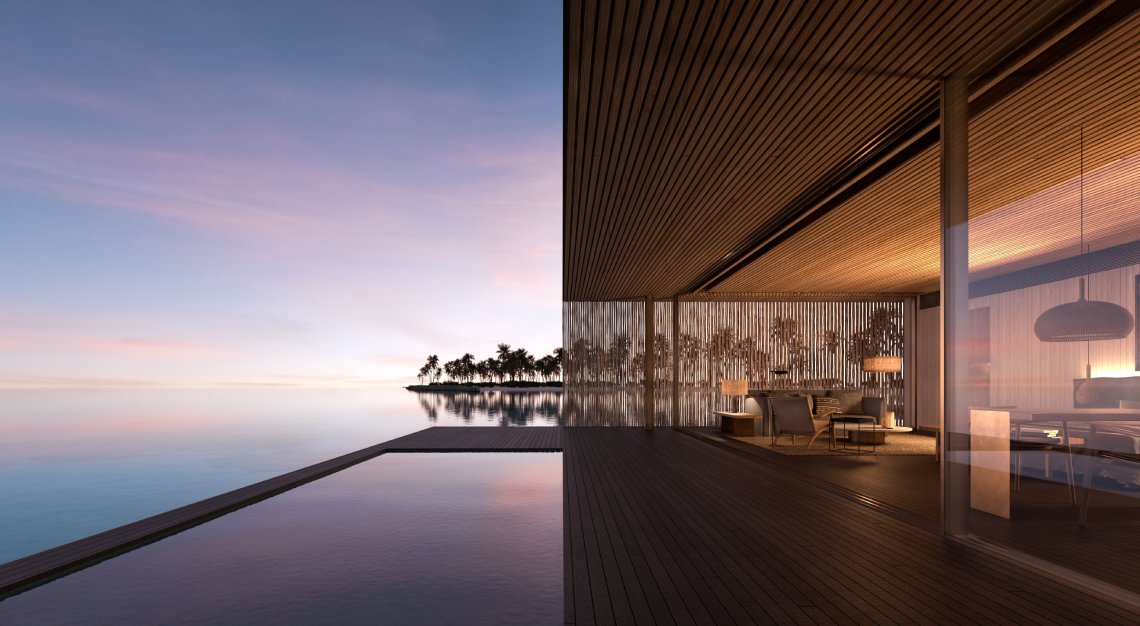 Closer to home, the Studio MK27-designed resort Patina Maldives, Fari Islands – the inaugural flagship resort from Capella Hotel Group's new lifestyle brand Patina Hotels & Resorts – is also centred in nature. Planned for its debut in the first half of this year, Patina embodies the principles of biophilic design. Low structures are enveloped by the landscape, with interiors of earthy colours and subtle textures. When combined, they create a dialogue with nature and blur the lines between indoor and outside spaces.
"Patina Maldives is unique in the region," says Marcio Kogan, renowned Brazilian architect and founder of Studio MK27. "It's one of the most remote places on Earth and has been designed for people to meet and mingle. Patina Maldives embraces our natural conflicts: desire for peace and party, technology and rusticity, self-indulgence and deep reflections, barefoot and high heels."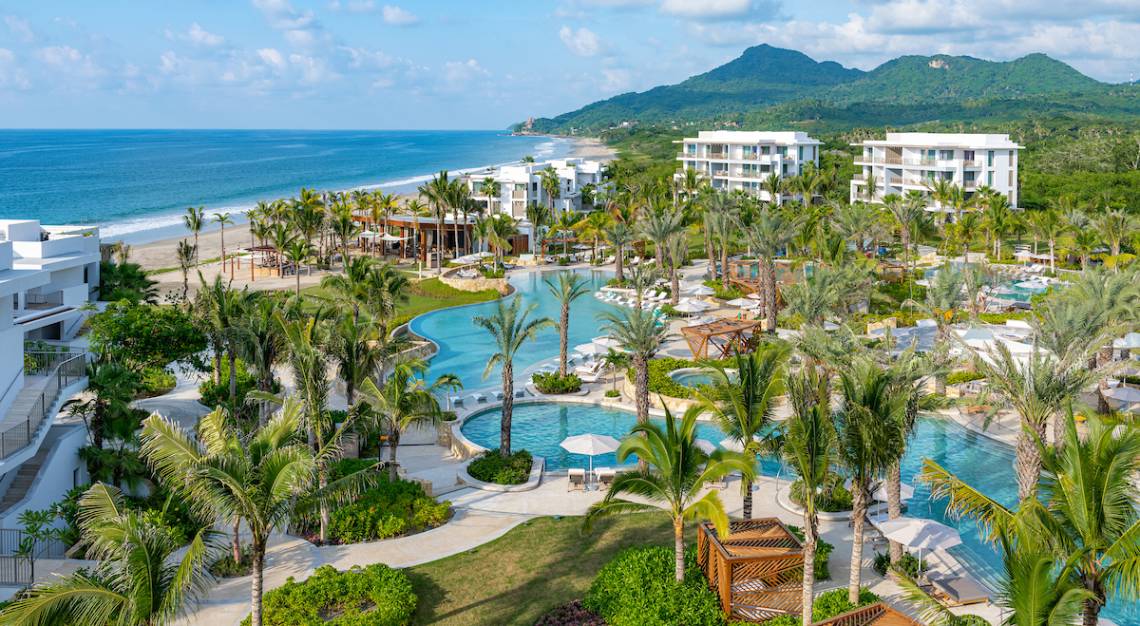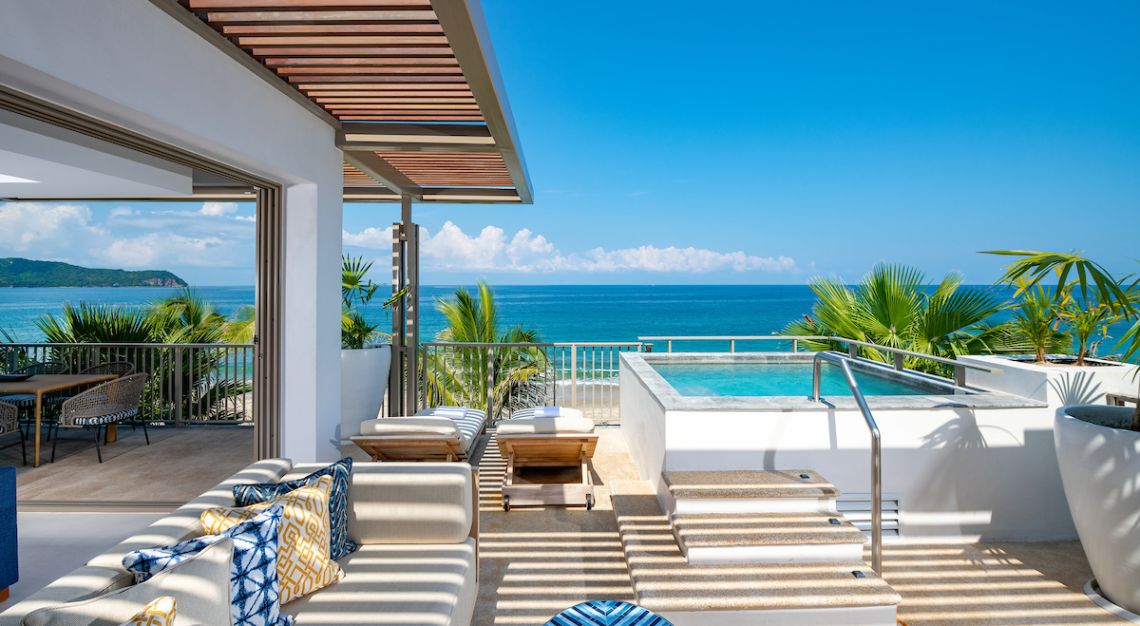 Meaningful connection
For Conrad Punta de Mita in Nayarit, Mexico, which opened last September, SB Architects conducted intensive research to understand Huichol (indigenous people of Mexico who live in Nayarit) tradition, customs and decorative art. Accentuated by tropical vegetation and contemporary coastal decor, the resort's nature-centric design includes regionally sourced stone and muted colours that allow the environment to shine, with indigenous mandala patterns and ancient Huichol symbols featured throughout.
"Designers can approach these uncertain times as opportunities to think beyond established rules," says Lee. SB Architects is also working on a new resort to life on San Salvador Island in the Bahamas. While details have yet to be revealed, this 607-hectare development integrating bungalows, hotel-managed villas and a spa promises site-sensitive, hyper-localised design in line with the architectural firm's proven ethos.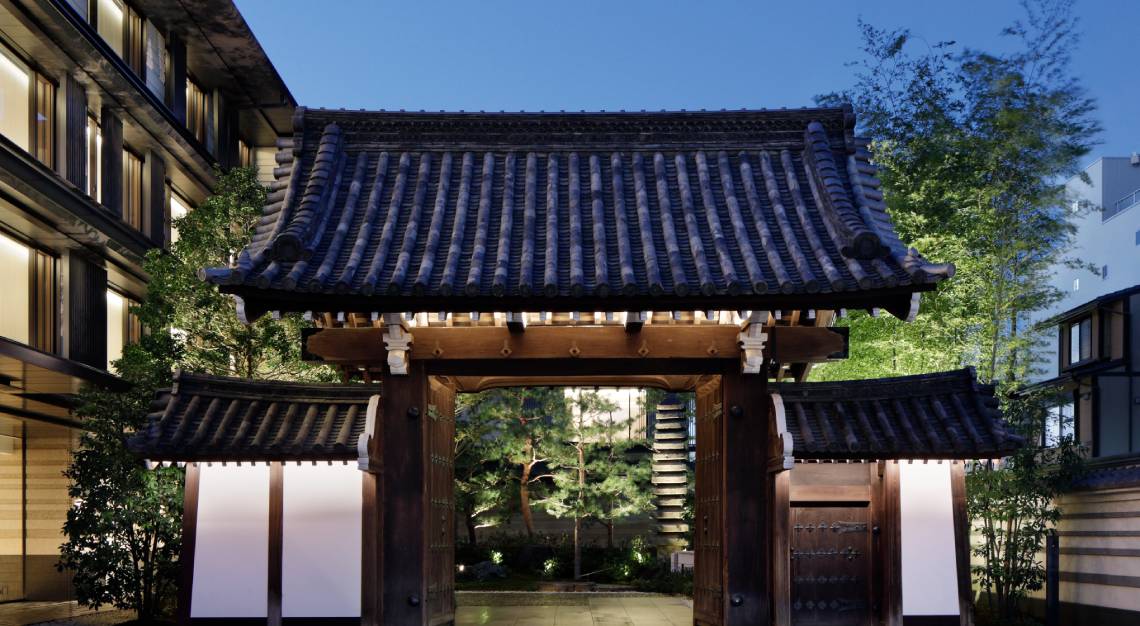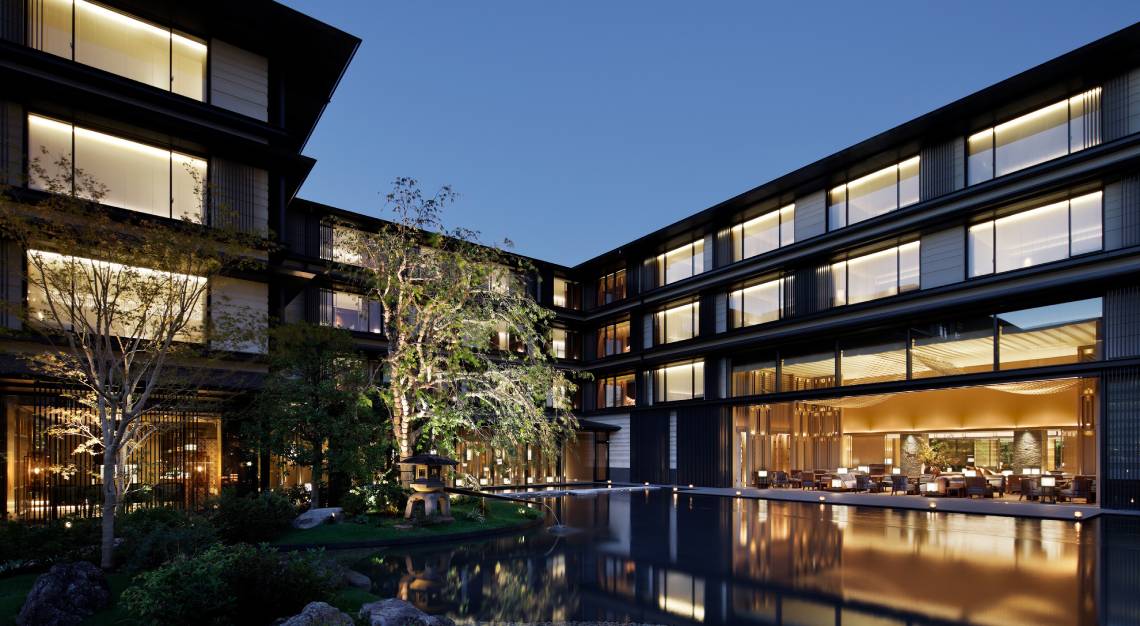 Hotel The Mitsui Kyoto, which opened in November, is another example of design rooted in local culture. Award-winning designer Andre Fu worked with local craftspeople to create a contemporary reflection of Japanese teahouse interiors. He also sought the assistance of Japanese artisans to preserve the residence's 300-year-old Kajiimiya Gate and Kyoto landscape master Shunsaku Miyagi to maintain a sense of authenticity in the Japanese garden. "Luxury hotel architects and designers are certainly shifting their focus in accordance with changes in the needs and desires of travellers," says Fu. "Increasingly, travellers are looking to experience hotels that genuinely reflect the cultural context of their location, avoiding the homogenised, global hotel 'blueprint' in favour of more thoughtful, culturally considered designs."
Interaction between a property and its guests will only increase from here on. "To achieve an authentic sense of place," Fu says, "architects will have to engage with local communities and architectural practices in increasingly meaningful ways."
This story first appeared in the February 2021 issue, which you may purchase as a hard or digital copy.