Conrad Maldives Rangali Island is that rare and special place, which evokes the irresistible feeling of home
Editor's note: See other Escape Plan stories here.
It's a clear, breezy morning and I'm on a yacht cruising the azure waters of the South Ari Atoll—one of the rare places in the world where the gracefully majestic, yet elusive whale shark can be spotted all year round. Suddenly, the captain points ahead and the boat surges forward. In the near distance, I glimpse dorsal fins peeking out from beneath the blue. It's a pod of spinner dolphins, fast on the move. Before I know it, we're encircled by dolphins, gliding near enough my hands can reach out to touch them. One leaps out of the water, followed by another; each performing a seamless spin mid-air—an emphatic flourish. Then as if on cue, the entire pod vanishes and the magic subsides just as quickly as it'd appeared—it's just another day in the Maldives.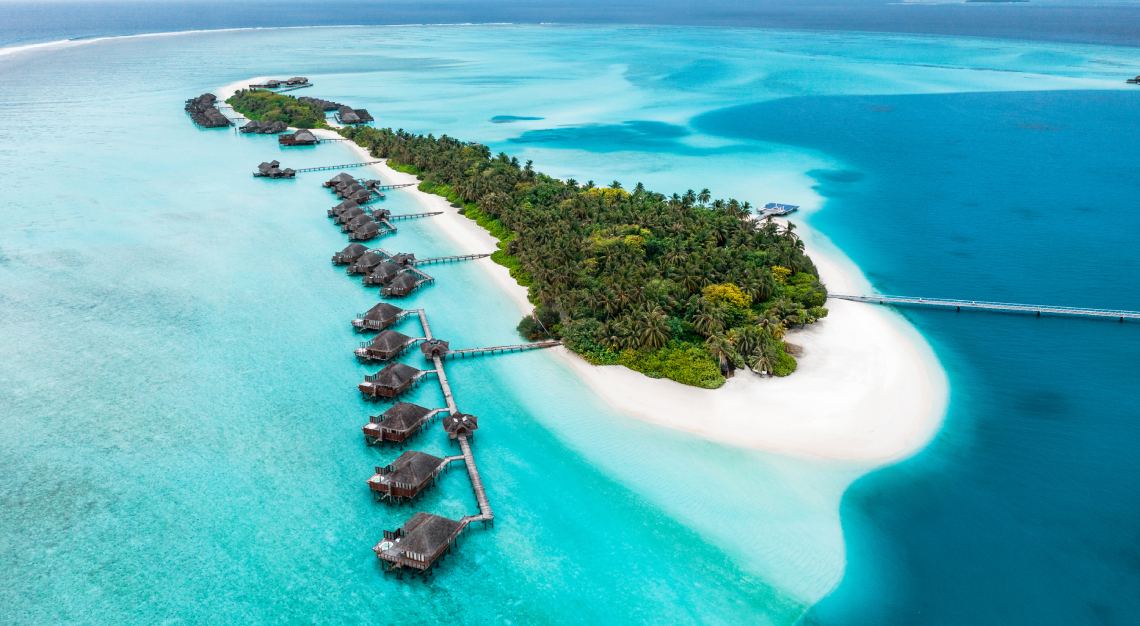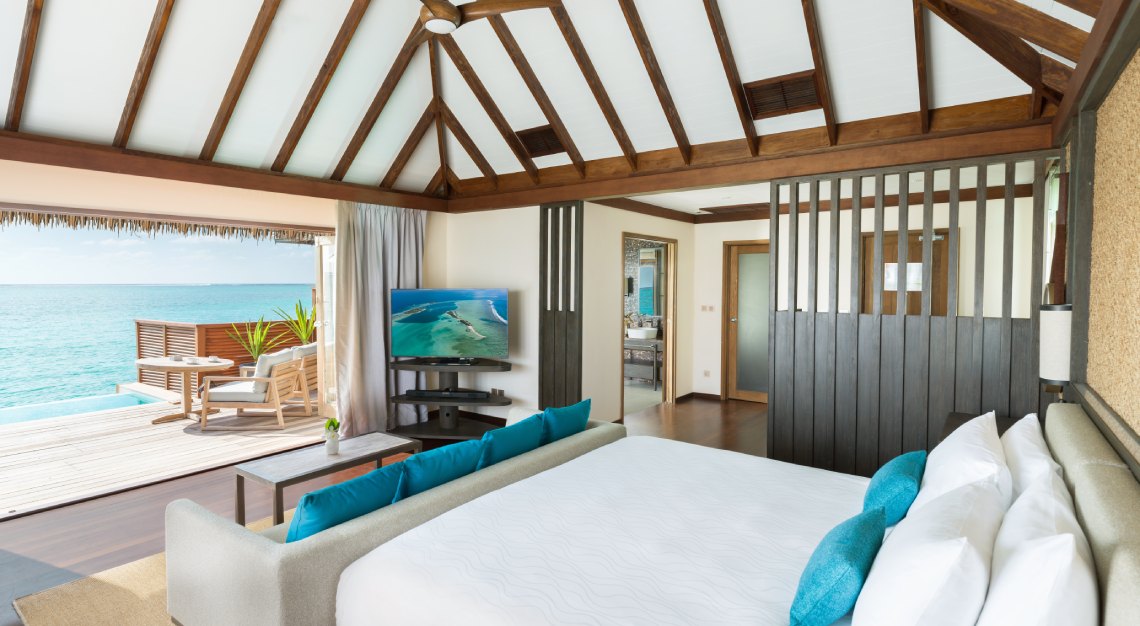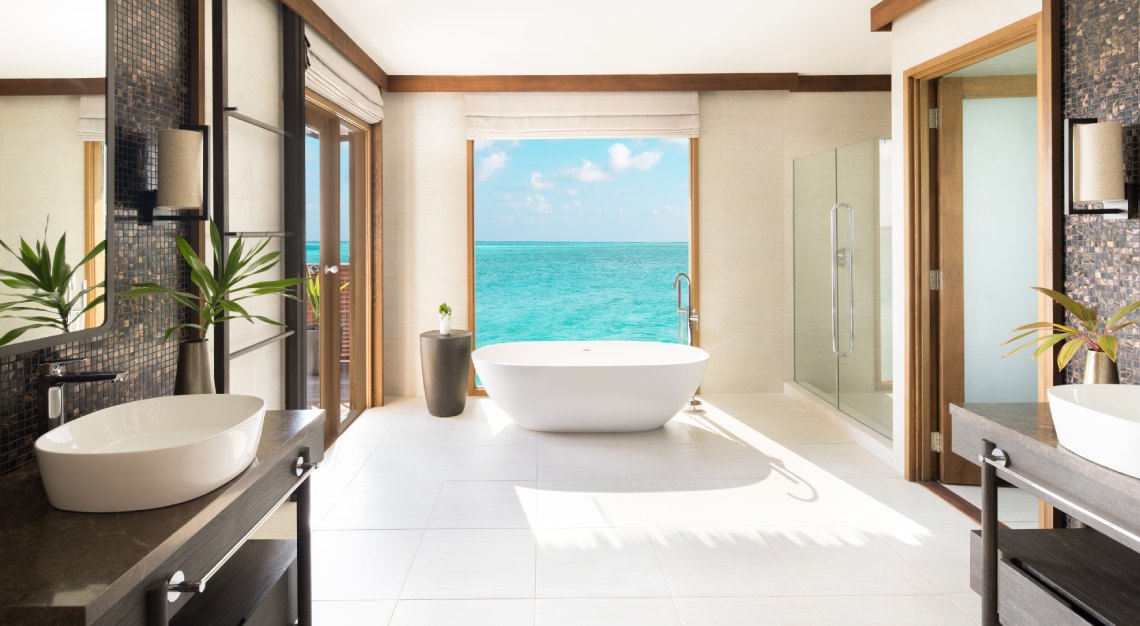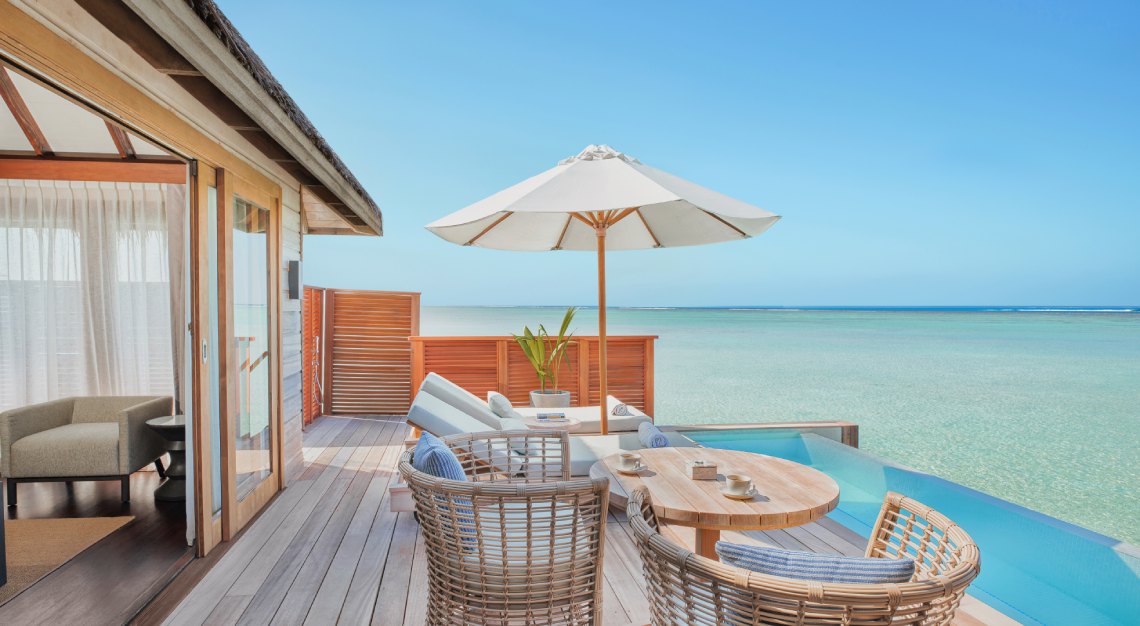 As the first internationally branded resort in the Maldives—hence the apt moniker, "The Island of Firsts"—Conrad Maldives Rangali Island needs no introduction. A 30-minute seaplane ride from the capital Male's Velana International Airport, the 151-villa resort is composed of two private islands: the larger Rangali-Finolhu Island and the tranquil adults-only Rangali Island.
While the resort's expansive beach villas leading to stretches of powdery, white sand are a tantalising option, it's the 50 recently refurbished overwater villas on Rangali Island that merit envy. Retaining their distinct thatched roofs and earthy exteriors, each villa (encompassing one- to two-bedroom variations) has nonetheless been updated to reflect a more polished, contemporary aesthetic—from floor-to-ceiling glass windows to extended indoor-outdoor living spaces. Sip on champagne while taking a dip in the infinity plunge pool overlooking a sublime ocean panorama—that is, if the crystal-clear waters of the Indian Ocean, directly accessible via deck stairs, aren't to your liking; or take a rejuvenating floral bath while soaking in the spectacular sunset, interrupted only by the occasional shark, stingray or turtle casually drifting by.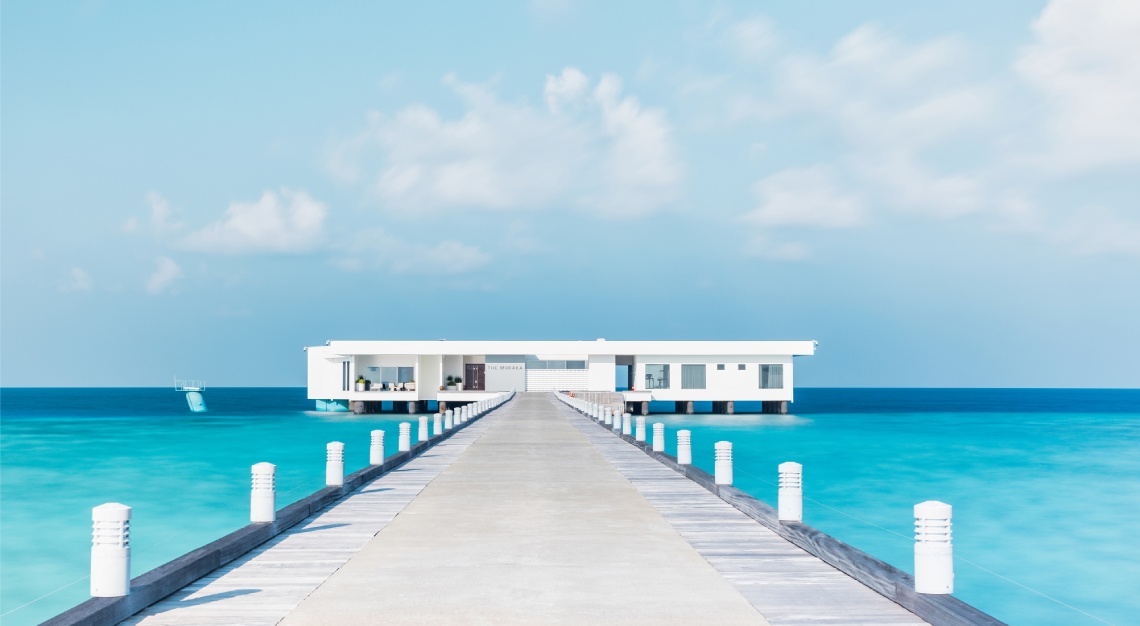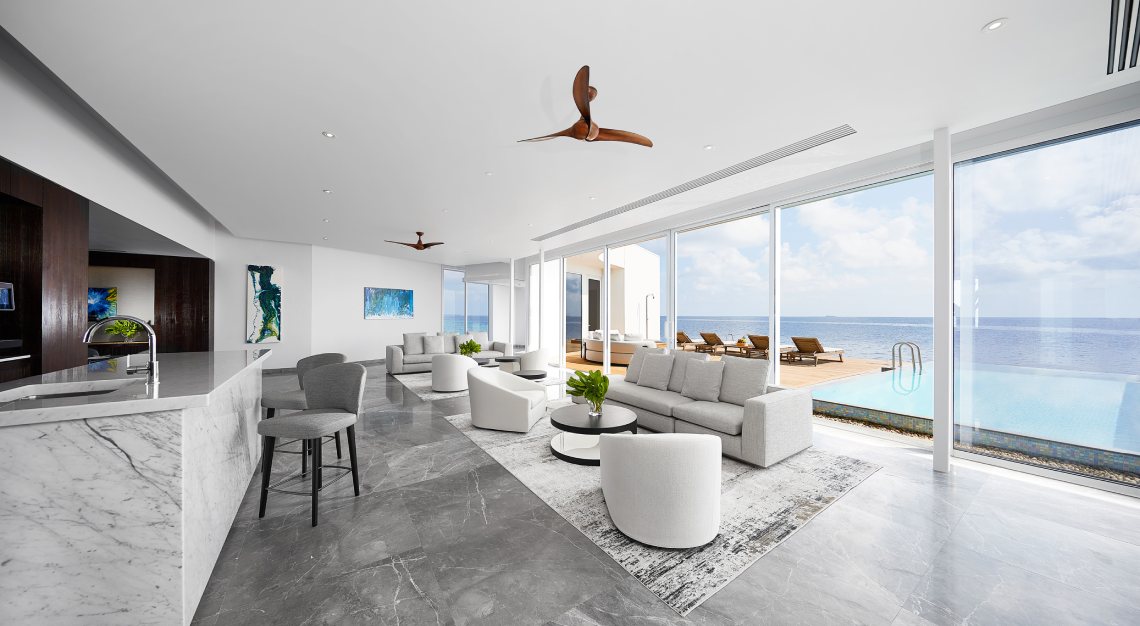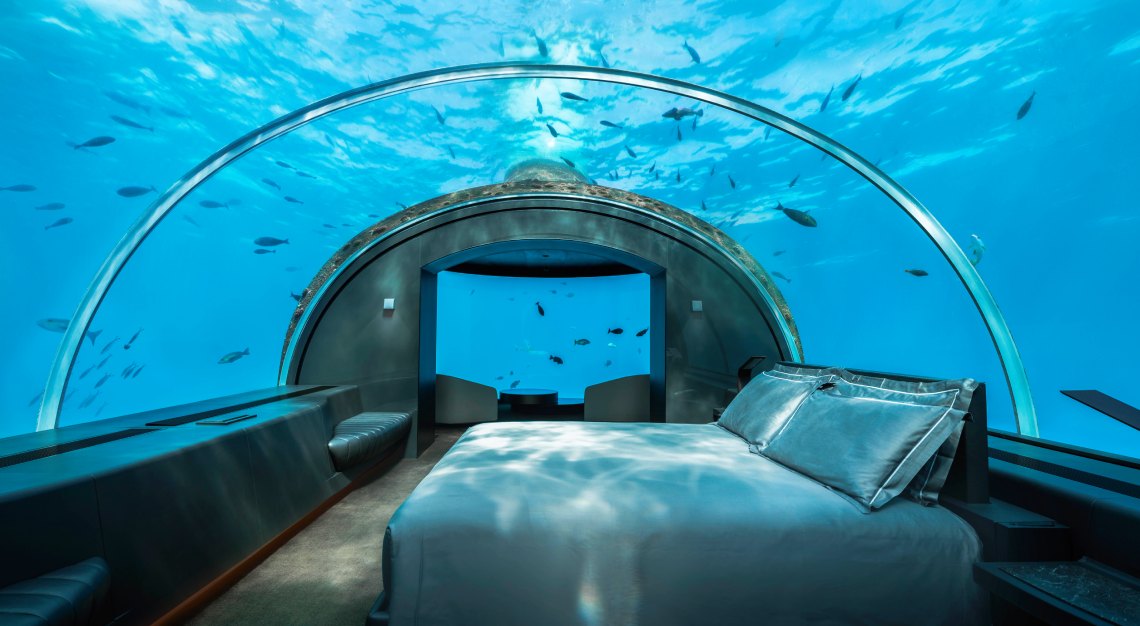 If it's a truly unforgettable stay you're hankering for, The Muraka (priced from US$10,000 per night)—the world's first undersea residence and long a hotspot for the rich and famous—rightly fits the bill as the pinnacle of luxury. Ethereal, indeed, is the word to describe the lavish three bed-room, two-level residence—its pièce de résistance being an exquisite master suite submerged five-metres below sea level, with a curved acrylic dome presenting an otherworldly vista of the reef on one hand and the cerulean depths on the other. As if that isn't dramatic enough, there's also a dedicated viewing theatre from which to observe the ever-changing, kaleidoscopic array of marine life—talk about a fully immersive experience.
Yet over and above the island's remarkable topography, it's the heartfelt level of service that really brings forth the resort's pedigree—arguably accounting for the high rate of repeat guests, at around 40 per cent of the total occupancy. "The team really takes pride in what they do and they're extremely intuitive—this is their home," says Carla Puveral, general manager of Conrad Maldives Rangali Island. "Just the other day, a guest mentioned that they'd been taking a walk on the beach, when the lifeguard came up to them and said, 'I know it's been raining recently, so get your snorkelling gear and I'm going to show you the best part of the coral.' He didn't need to do that, but he did; in an unassuming and natural way. That really made their day."
I had a taste of what Puveral meant back at my own villa, where intricate, artfully arranged cut-outs made of flowers and leaves became a much-anticipated greeting each time I returned—courtesy of my amiable room attendant, Ali Reza. Once, it was a theatrical assortment of stingrays, sharks and turtles with the salutation: "Have A Nice Day"; another time, a lovely floral arrangement that read "Goodnight"—simple, understated gestures that, notwithstanding, eloquently convey the heart-warming spirit of hospitality.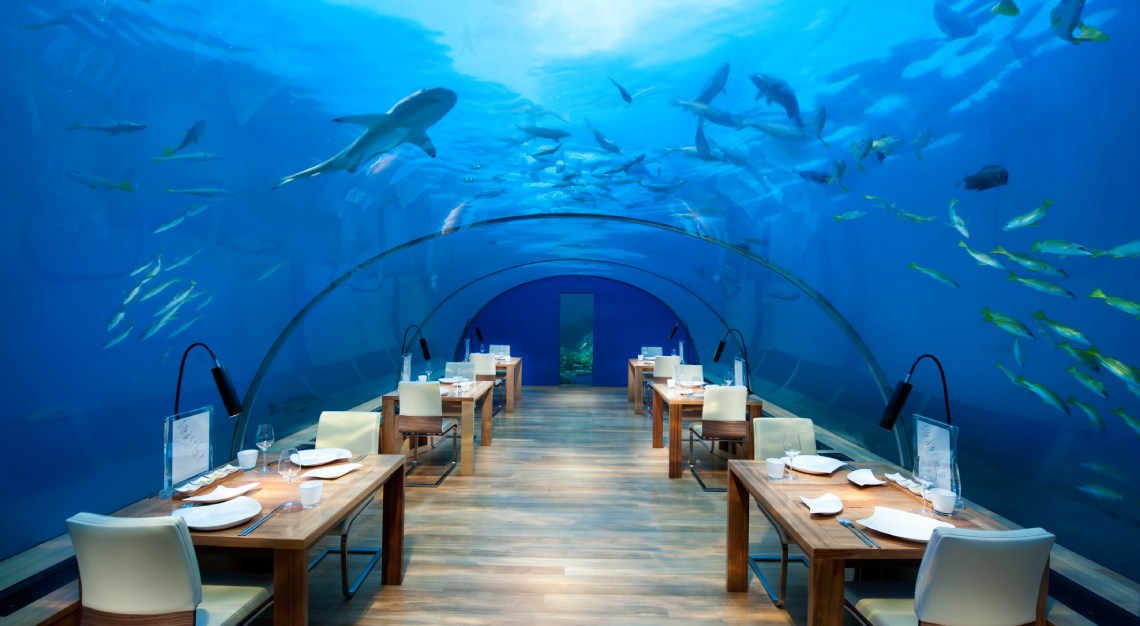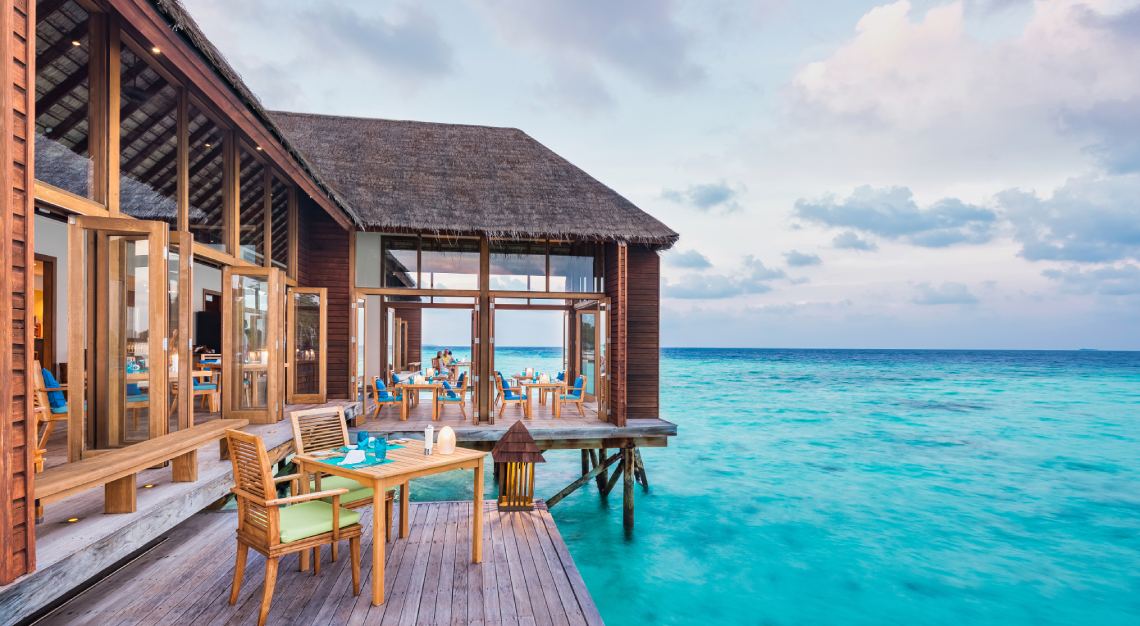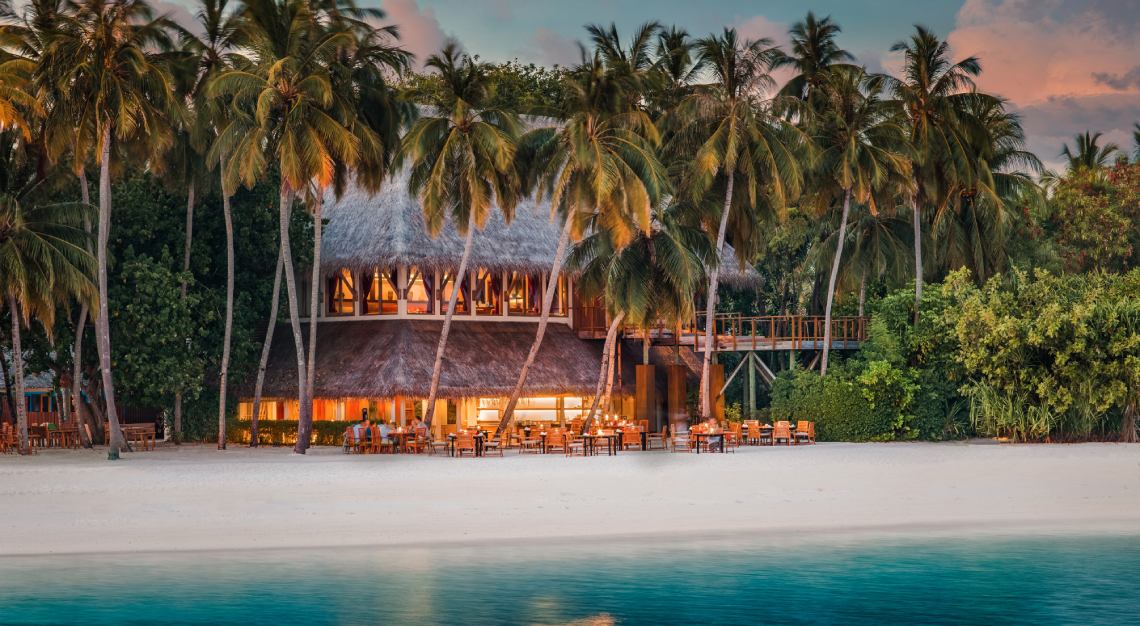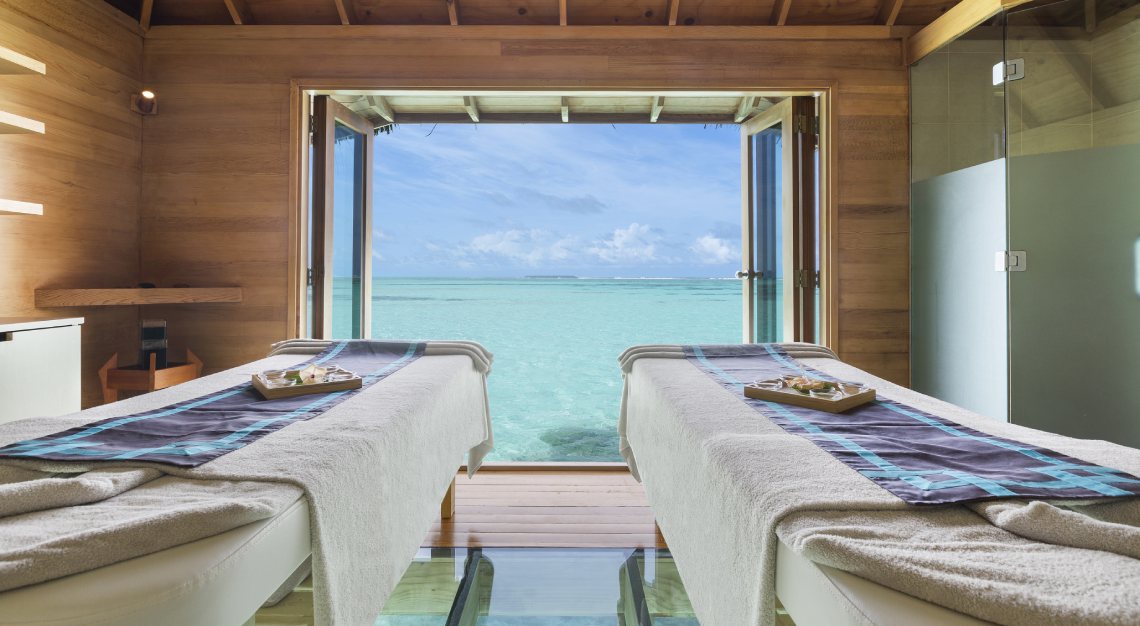 Being absolutely spoilt for choice, the resort has a total of 12 dining concepts to thoroughly whet your appetite—including Ufaa By Jereme Leung, the renowned Chinese chef behind the more familiar 藝 yì at Raffles Hotel Singapore. Don't miss out on Lobster and Champagne Night on the beach, during which plump Maldivian lobsters are grilled to perfection, paired impeccably with free-flowing Louis Roederer Champagne. There's never a dull moment at Ithaa Undersea Restaurant either—the world's first all-glass, undersea restaurant—where black tip reef sharks swim overhead as you savour a multi-course menu. Meanwhile, executive chef Christian Pedersen makes the best of local produce at the overwater Mandhoo Spa Restaurant, most evidently displayed in the phenomenal Grilled job fish, lightly glazed with Rihaakuru—a traditional Maldivian sauce—and enhanced with a hint of curried cauliflower.
When you're not out and about jet skiing to the nearby islands or jetpacking over the water, find your centre at the Over Water Spa—featuring rejuvenating treatment rooms with glass-panelled floors—where the signature therapies involve the use of ISUN skincare products and heated gemstones for both cerebral and bodily bliss.
Marking a fitting end to your stay, adopt a coral as part of the resort's larger coral regeneration programme—launched since 2017—whereby you'll assist resident marine biologist Nathalia Samper in replanting bleached corals at the house reef. It's a rather meaningful way of leaving a little part of yourself behind, for when you return to relive that which keeps drawing eager guests back for more—an irresistible feeling of home.
Conrad Maldives Rangali Island