The Mandai resort aims to run on 40 per cent less energy than the average consumption in hotels of its size – and will be Singapore's first 'super low energy' resort
While plans to give a facelift to Mandai have been in the works since 2014, we've only recently discovered how extensive it will be. Not only will the wildlife arena be expanded to include a nature-themed indoor attraction, a rainforest park and a relocated bird park (formerly Jurong Bird Park), the most exciting news would have to be the construction of a nature-inspired resort by Banyan Tree Hotels and Resorts. 
No longer will you have to head overseas to experience the prowess of our homegrown luxury brand. Instead, this tropical weekend getaway can be reached after a mere 30-minute drive. Developed by Mandai Park Holdings and managed by Banyan Tree, the resort will be our city's first integrated nature resort, which makes perfect sense since it takes two solid days to experience, satisfactorily, all four parks. The construction of the 338-key property is under the stewardship of WOW Architects, an award-winning local architectural firm whose portfolio spans the Asian region, Middle east and North Africa.
Construction of the yet-to-be-named resort is currently underway, and it will be open to the public in 2023. But before you make your reservations, here are three things you need to know about this eco-friendly hideaway.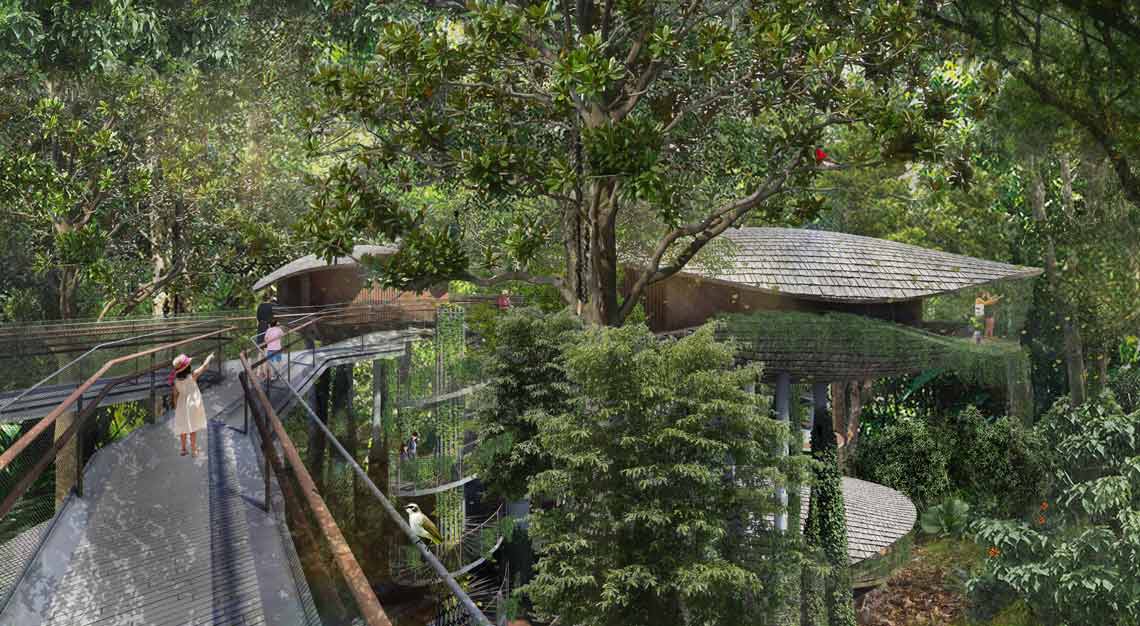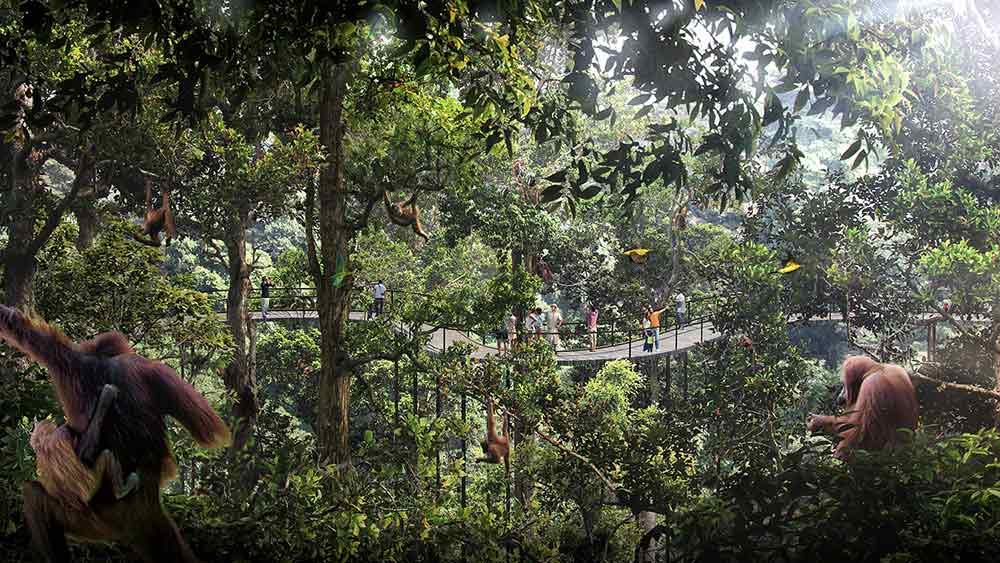 Sustainability Is Top Of Mind
Don't just expect standard rooms and suites. Families will also have the option of selecting family rooms, elevated cabins and treehouses in the shape of seed-pods. All accommodation will be capped at four storeys (or 21m in height), blending with existing vegetation and the natural topography of the area.
Wherever possible, the resort will be elevated several metres above the ground to allow native wildlife to move across the site. Its design features will also be unobtrusive, restricted to just below the upper canopy layer of the surrounding trees.
In a bid to enhance the biodiversity of the area, more than half the trees on the site will be retained, and further planting strategies are set in place to double the number of trees from today. Other energy-saving practices include the option for guests to have the air-conditioning in their rooms turned off during their stay, and the use of solar cell technology to generate power.
Space Constraints Are A Thing Of The Past
The Mandai precinct is much larger than most people think, and even after dedicating a large part of the land to the animal reserves and a reservoir, there is still sufficient space for man and wildlife to co-exist. The allocated plot of land for the resort occupies roughly the size of six football fields and is large enough to accommodate 1,000 rooms. However, only 338 rooms will be constructed, ensuring adequate breathing room, privacy and minimal disruption to wildlife. There will also be camping opportunities for nature lovers.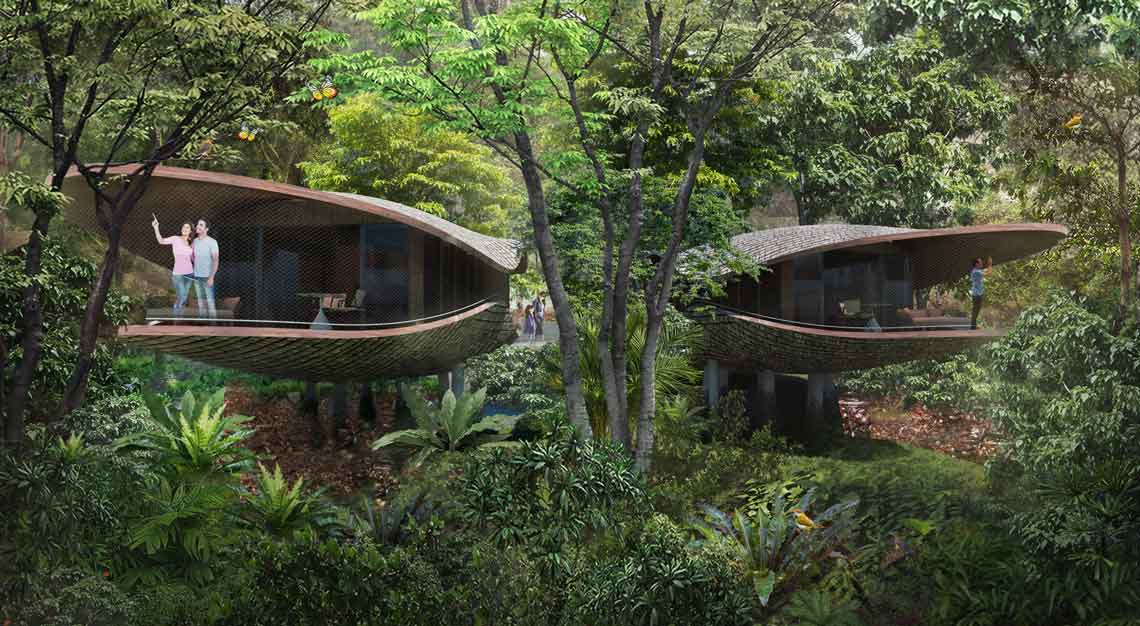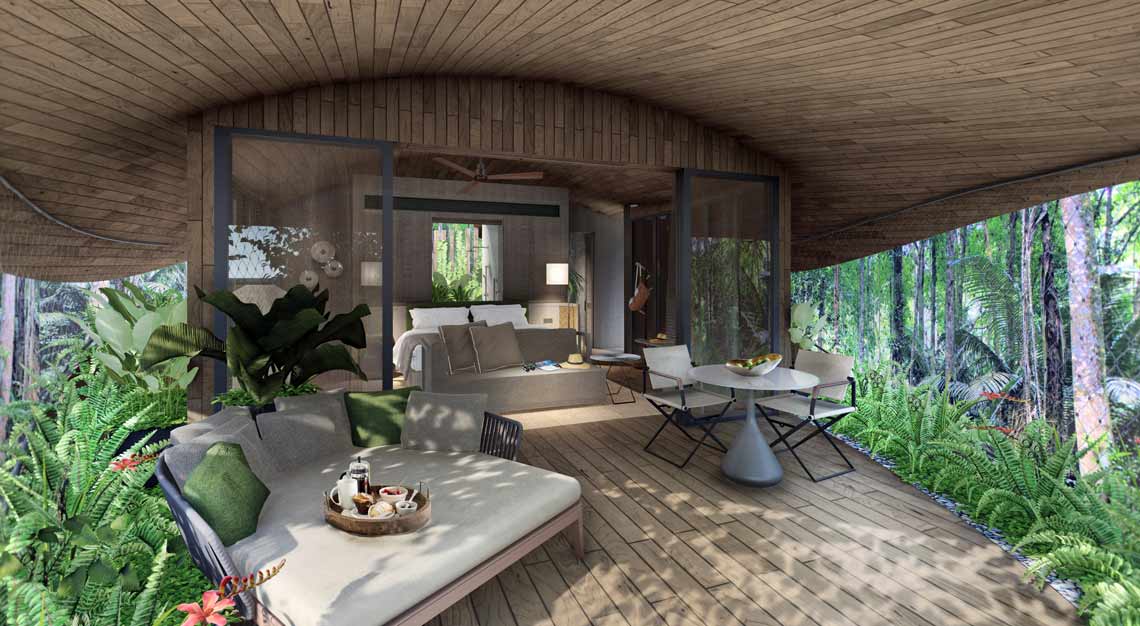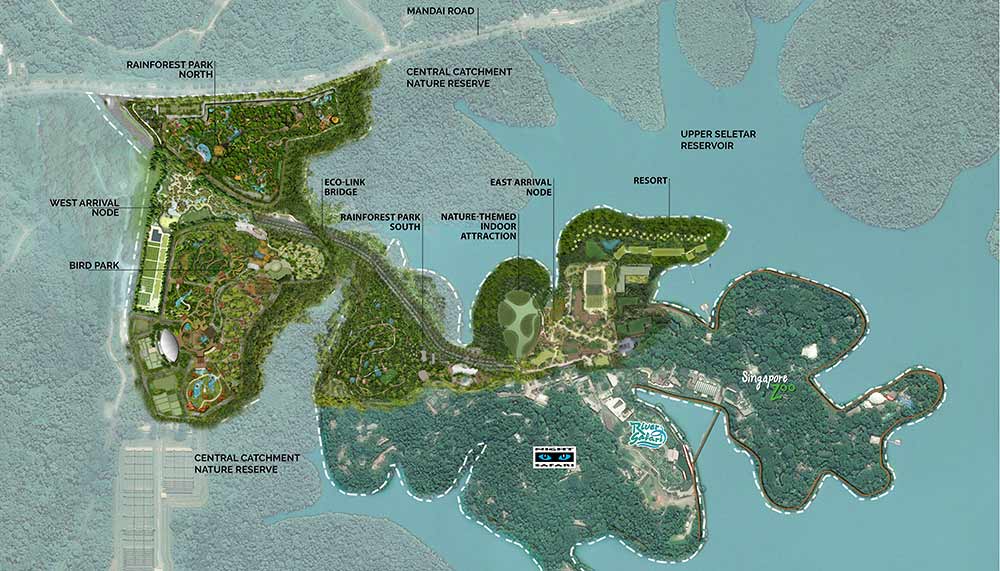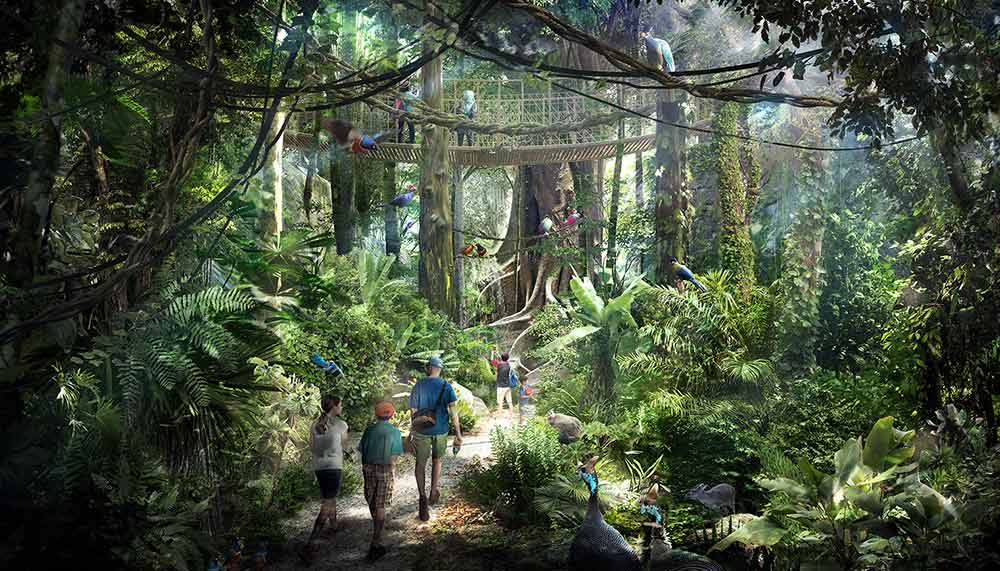 More Than Just Animal Parks
There'll be five wildlife parks and numerous public green spaces to enjoy once the project is complete. Even if you've already visited the parks, there will always be a reason to return. Take part in guided nature walks; participate in native wildlife spotting tours; learn a thing or two from recycling workshops, and attend educational movie screenings. If you can't already tell, the entire experience centres around protecting nature and the animals' natural habitat. It makes Banyan Tree the perfect candidate for this project, given its track record and commitment to providing hospitality with a social and environmental conscience.