If it has never crossed your mind to visit Indonesia for kaiseki, you are not alone. Yet, in an exclusive dinner takeover across the first week of September, guests at Amankila and Amandari were treated to a chance to savour Aman Kyoto's flagship restaurant Taka-an
Those no stranger to Aman would know that the brand is not simply about the property, however stunning, but a holistic hospitality experience; so flexing its culinary prowess through a collaboration of this calibre makes perfect sense. Now, what would one expect from a Japanese eight-course where ingredients are chiefly locally sourced in Bali?
Appetisers like sesame tofu topped with uni and a spot of wasabi, seated in soy sauce. In this classic dish for Zen Buddhist monks, the tofu's sole ingredient has a bigger impact on its texture than its flavour. Though still silky smooth, the resulting density allows it to even be pinched up with chopsticks. What was decidedly different was the locally-caught sea urchin, but the Japanese garnish easily guided the dish's profile into a combination that worked.
I find these parallels of hinted contrasts in a tsukuri of seared tuna, arrayed with onion, chive, and chili pepper dusting. The tad less subtle kick of the onion is matched with a swipe of chirizu sauce (a mix of radish, soy and vinegar) that colours a distinctly Japanese taste. The balance seems like a fine line to walk in a degustation as unique as this.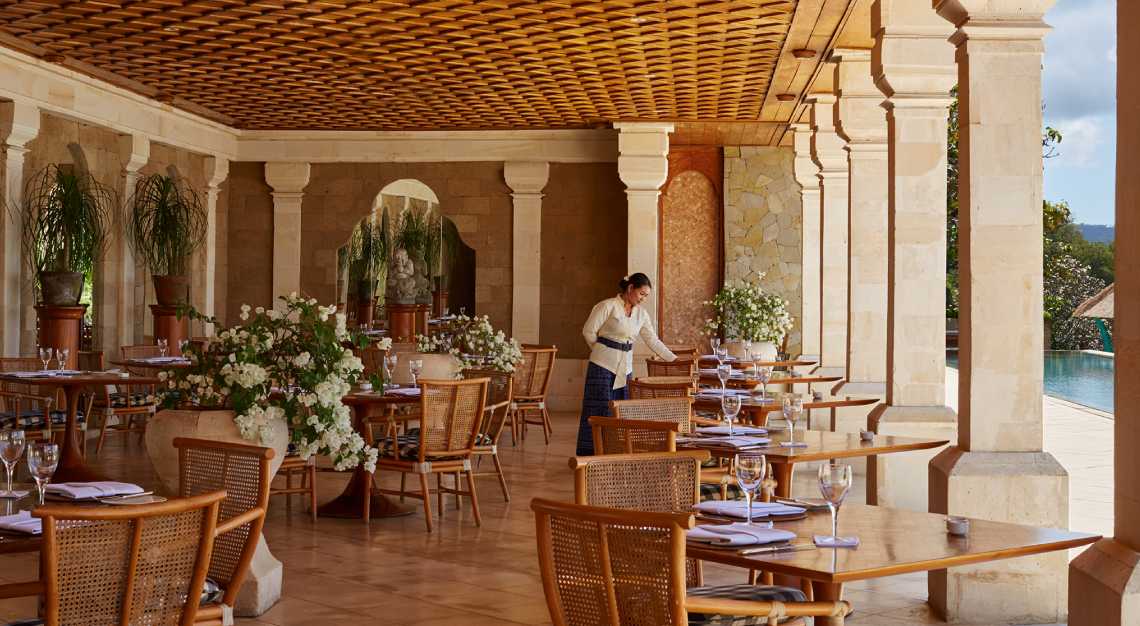 "It's my first time preparing a dinner in this property, so unfortunately, I have no idea what kind of guest will be here," divulges chef Shinichirō Takagi of Taka-an. To the two-Michelin-starred chef, the customer is of utmost priority to the menu. "I like to have people enjoy what they eat rather than be confused about it, so I try to do Japanese cuisine [in a way] that is easily understood."
He outlines how in a situation where time is of essence and uncertainty naturally abounds with unfamiliar settings, an established communication with the properties' chefs prior his arrival—via photographs of local ingredients alongside detailed descriptions—helped shape the collaborative menu. Acknowledging the challenge, Takagi planned only the dishes he was confident in to mitigate risk.
A tabled main was a butter-soft wagyu tenderloin with spinach and carrot bedded within Jibuni sauce, a viscous savoury signature from his hometown Kanazawa. This is followed by steamed sticky rice wrapped in bamboo leaf served with soup and pickles; a seasonal sight in kaisekis in September. His personal favourite, nonetheless, is the wanmori of lobster in miso soup with chive and ginger.
Unsurprisingly, Takagi is a believer in the beauty of simplicity when it comes to food. "Otherwise, you can't enjoy the taste of the ingredients themselves," he attests.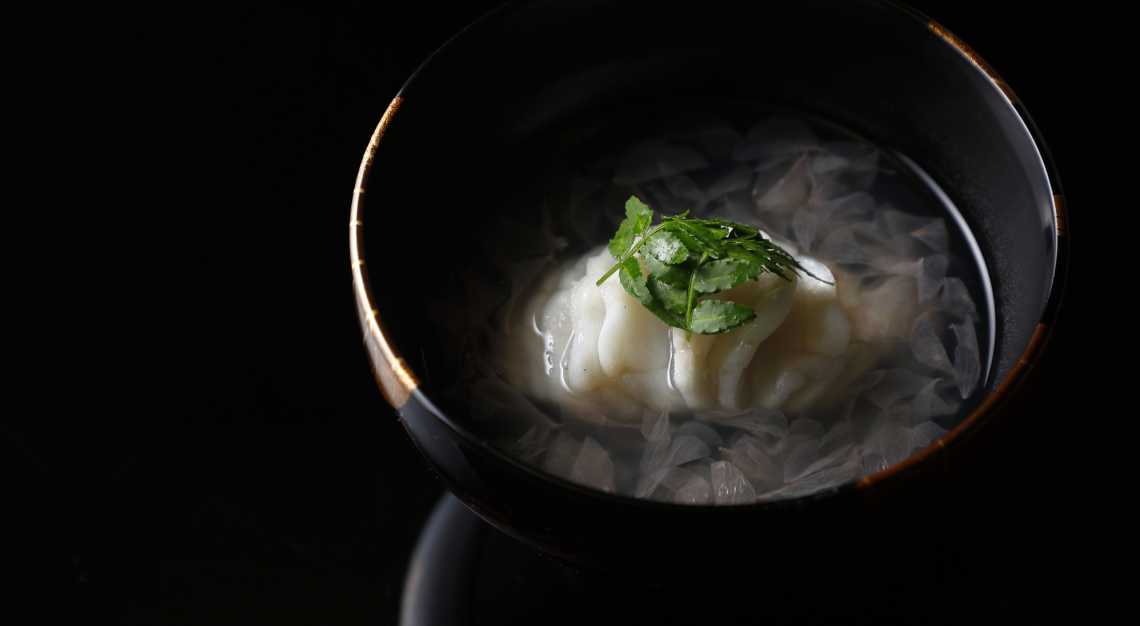 Chef is certainly opinionated on the relationship diners have with food, Japanese cuisine in particular. He alludes to the trending tendency to blindly seek out restaurants with international recognition i.e., your Michelin guides and 50 Bests, but reveals that a handful of reputable restaurants in Japan actually veer in the opposite direction to avoid that status and its ensuing crowd these days.
"I think now people, especially in Singapore, know about Japanese food very well. They are nice to the Japanese and have very good understanding about the culture," he professes, "They can already discern what is good and what is not, that's why [I urge them] to please discover the taste of Japan on their own." One way he suggests is to simply ask Japanese chefs for their recommendations, having personally named a few.
When broaching the subject of tradition, he does not lag a beat to mention the significance of presentation in traditional Japanese cuisine. As the team brought only two types of dinnerware with them, this meant that while as much as dishes could keep to the authentic style, plating alone marks a divide from convention.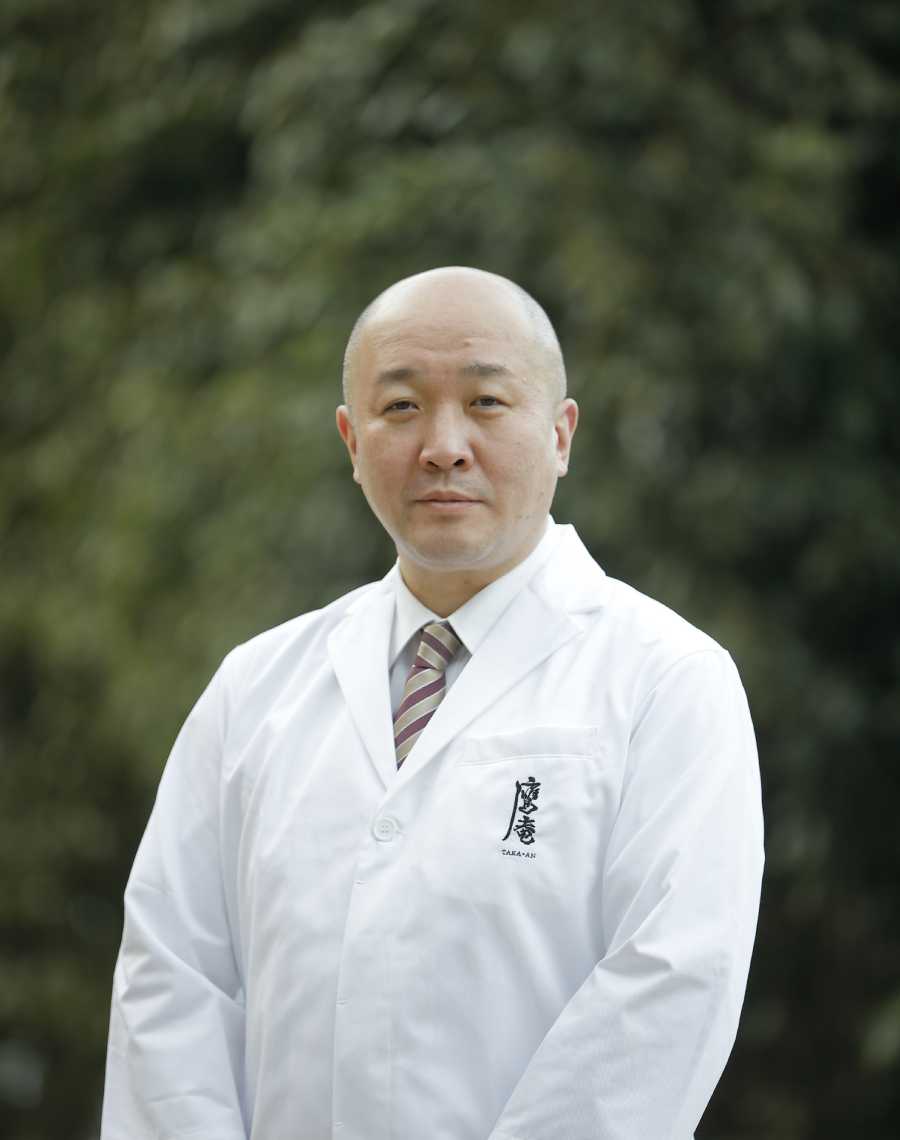 "Of course, as a chef, cuisine is very important, but Aman to me is not only the food, the hotel, but a total experience," he explains. There was much he had learnt from a backend perspective, and what impressed him the most was the staff's amiable attitude even outside the guest gaze. It was a mindset focused on ensuring good service for the guests that exuded into their demeanour towards each other. "The kitchen team supported me very well. I'm sure they had no experience preparing Japanese food but they did much better than I expected, and I think it's because it's Aman."
That Aman standard is universal amongst its staff, regardless of location. The perfectionist in chef himself is evident, not just in keeping himself in optimal condition by strictly dining in the hotel on work trips (albeit due to a food poisoning from a street food excursion he relented to on his off-day a decade ago). "As a professional I have to say this is not the best [circumstance to showcase the craft], but it's a new opportunity for us to see a different kind of guest," he concludes, "An invitation to them to come to Kyoto for the real taste of Taka-an. If I could put that kind of message in my dishes, that is the takeaway I want them to leave with."