In this year's Best of the Best, we honour the brands and people behind the most covetable products. Here is the Sanlorenzo SP110, the best motoryacht there is
In profile, the SP110, the first of the Italian builder's Smart Performance series, looks squat, even slightly misshapen. But the interior's interconnected jigsaw shows real genius. The design team's goal was to redefine the way people live on their boats. The rear entrance is split-level, with the lower section an open-air salon featuring a video wall, lounges and access to four staterooms. Steps up is a second social area, but open and longer, with couches at one end and an informal dining table at the other. Windows on three sides provide exceptional views, especially from the rear, which has the design feel of a Manhattan penthouse.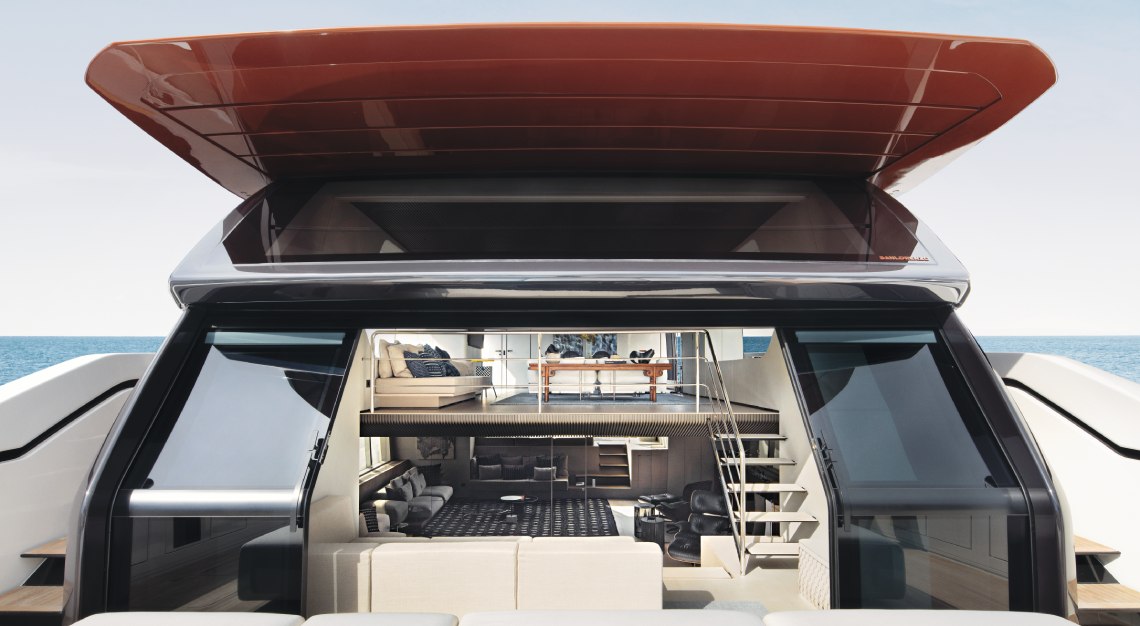 Outside, the rear deck was left open for carrying the tender or for serving as a waterside living space, and there are lounges and a table for al fresco dining on the foredeck. But the real surprise is the top-deck flybridge. It's purposely hidden inside the boat's low profile, delivering a private sitting area. Other differentiators are the boat's three MAN 2,000hp V12 engines, mated to three jet drives, which give the SP110 an impressive 40-knot top end, though the prop-less configuration also allows for single-engine running for genuine fuel efficiency. While not for everyone, the SP110 was nonetheless one of this year's most inspired designs.