The BMW 7 Series emerges from its mid-life facelift with a (much) larger nose, but crucially retains its sparkling personality
A mid-life update is usually a time for carmakers to neuter some of the more controversial elements of a model's styling. Case in point: the first-generation Porsche Panamera's facelift in 2013 gave it new front and rear bumpers and a little more definition to its pilloried, bulbous rump. Post-facelift, the Panamera still wasn't pretty (thankfully, the second-generation model is far more appealing), but at least it didn't cause people of a more delicate nature to faint and children to run away screaming at the sight of it. BMW did the same thing with the 7 Series of two generations ago. While it didn't rid the model of the so-called "Bangle Butt" (the infamous stepped bootlid that would go on to be imitated by the Lexus LS and Mercedes-Benz S-Class of the day), it did at least replace the horizontal light bar with a chrome strip that did much to de-accentuate its contentious rear.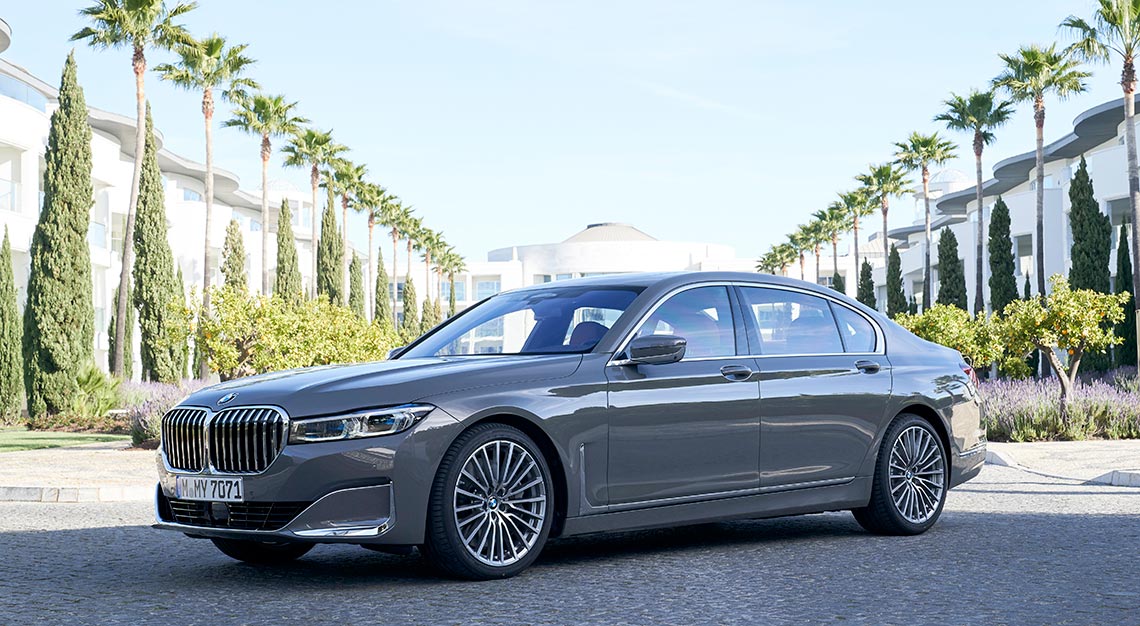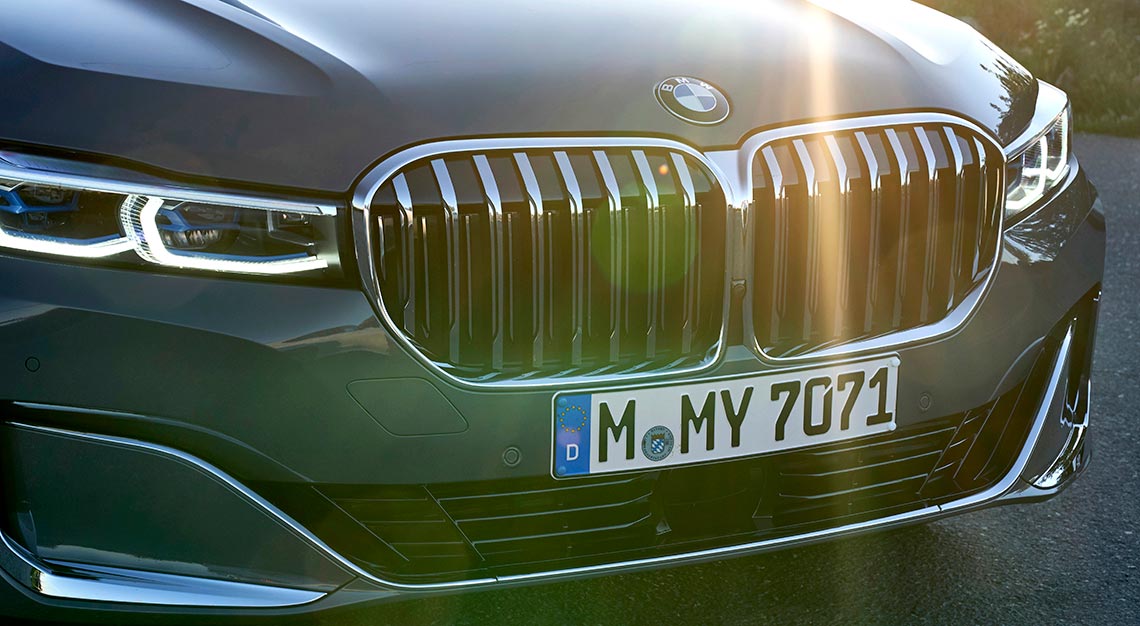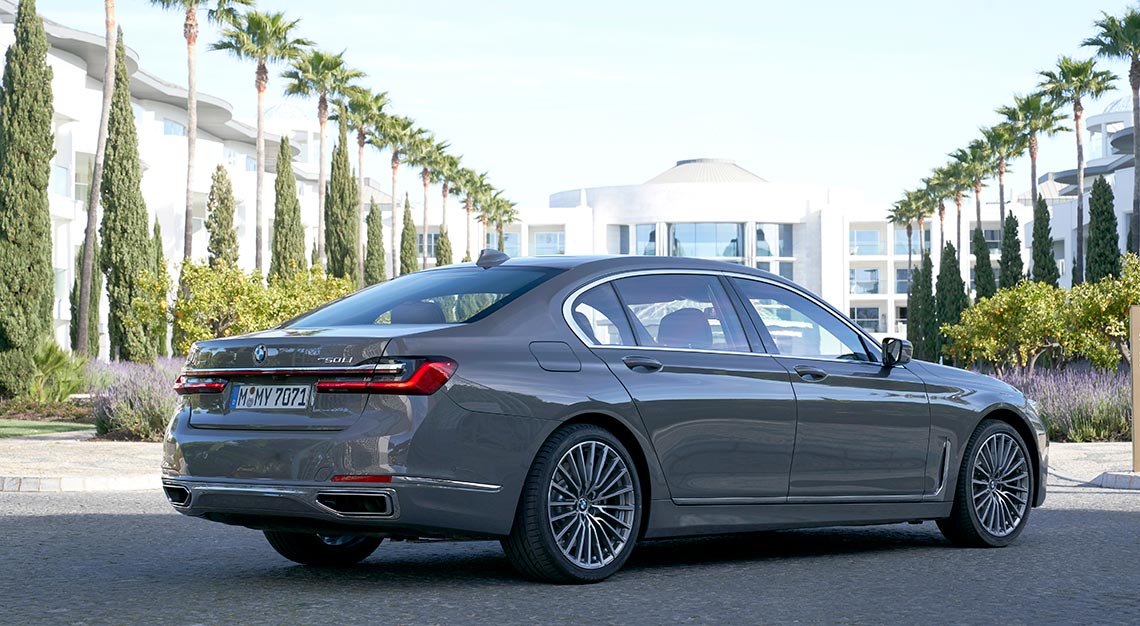 Oddly enough, BMW has gone in completely the opposite direction with the current 7 Series, introducing new styling that some corners of the internet have not been kind to, and mocking it with many a meme. What we're talking about, of course, is the 7 Series' new grille. Where most people tend to emerge from cosmetic surgery with a smaller nose, this car has come out with a bigger one. A much bigger one, as a matter of fact.
BMW says the grille is now 40 percent larger than before, aping the nose found on its SUV counterpart, the X7, with that car playing host to "the largest kidney grille in BMW history". Why Munich's PR department would find that a feature worthy of pointing out escapes us, but anyway.  
Along with the new grille, the 7 Series also gets reprofiled headlight and taillight housing, with both units getting a sleeker, slimmer look. We also note with some irony that BMW is reintroducing a light bar spanning almost the entire width of the car's rear end to accompany the existing chrome accent strip.
More styling changes, appear along its flanks with the "Air Breathers" strips now going nearly vertical, complementing the front end that's 50mm taller. The overall effect is to make the 7 Series look more upright and more buttoned-up, against its more athletic-looking predecessor. Again, rather odd considering most carmakers want even their most traditional saloons to look more sporty.
Oh well, it won't be the first time BMW has bucked styling tradition. It did so for nearly two decades under Chris Bangle. But, like under the auspices of the great man (some will say great maniac), perhaps there's a method to BMW's madness.
With the 7 Series, the X7 and the 8 Series Coupe/Convertible, it's making an assault on the luxury segment, perhaps to closer bridge the yawning gulf between BMW's products and Rolls-Royce, and perhaps steal some thunder from Mercedes-Maybach and Bentley in the process. And perhaps to provide some styling distinction between this and the 5 Series below it.
But while BMW has contrived to make the 7 Series look that much more formal (and some will say uglier), it remains one of the best-handling cars in its class by good long margin. It is, beyond a shadow of a doubt, the segment's dynamic benchmark.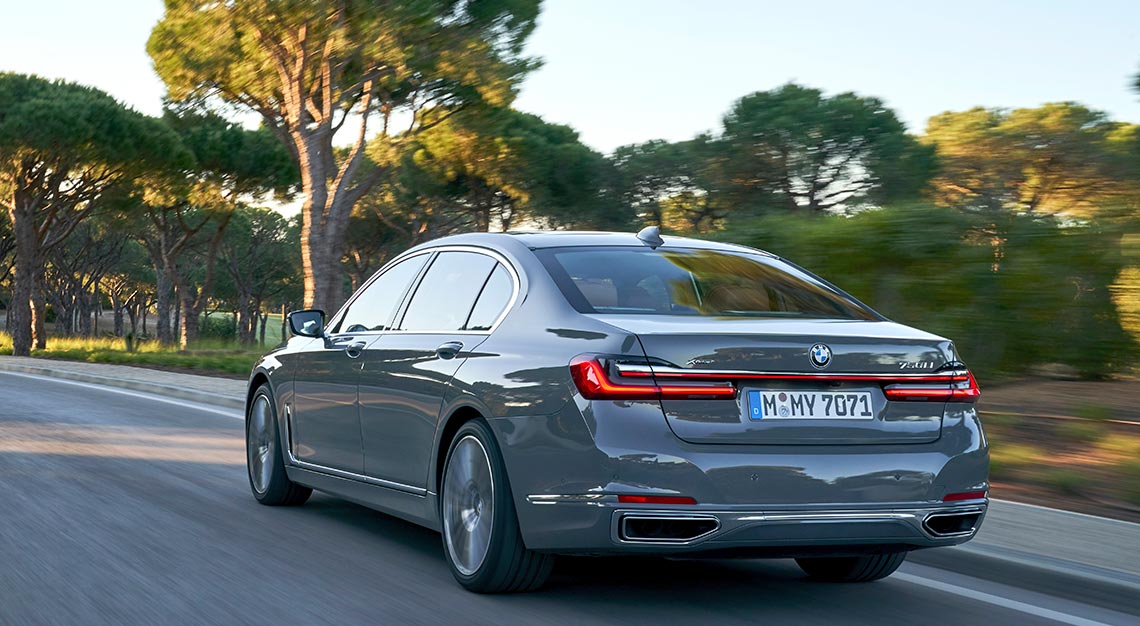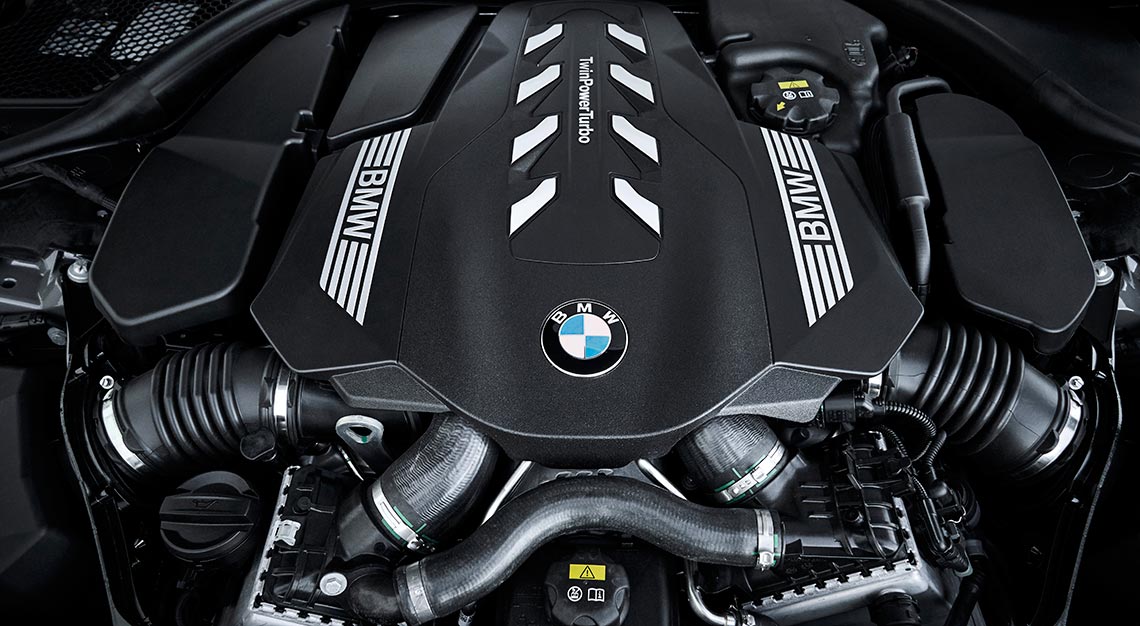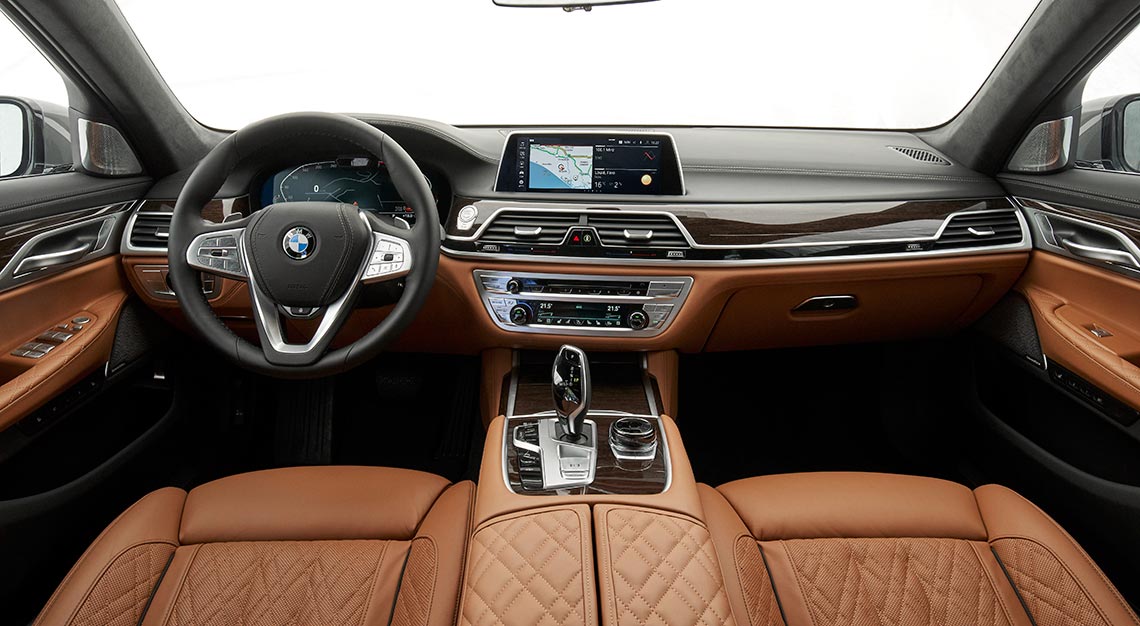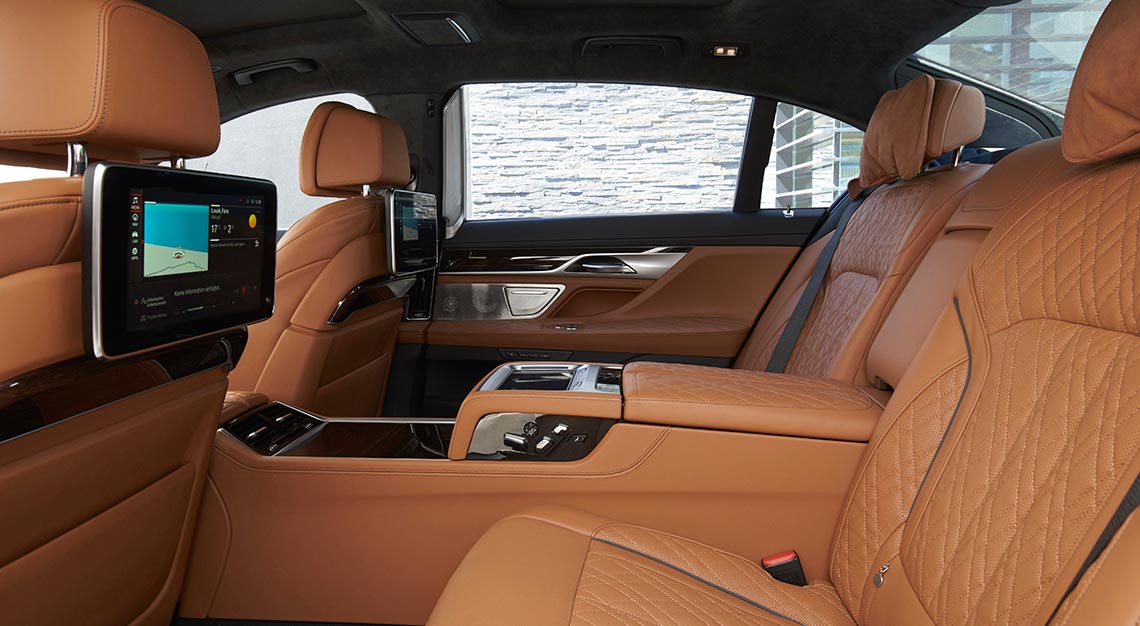 Of course, you'd expect the penultimate variant (eclipsed only by the M760Li xDrive) in the 7 Series lineup to be pretty quick. The 4.4-litre twin-turbo V8 in 750i variants has undergone an extensive overhaul and peak power is boosted by 80hp to 530hp, with torque rising to 750Nm from 650Nm. It's enough to catapult the car from rest to 100km/hr in 4.1 seconds.
The car we drove was also fitted with a raft of systems including all-wheel-drive, all-wheel-steering, adaptive self-levelling air suspension and active anti-roll bars. Of course, you'd expect a next-to-flagship car equipped with all manner of electro-mechanical chassis trickery to be good, and it is.
The aforementioned chassis wizardry makes the 750Li feel like a car that weighs two-thirds as much and two-third as long. You do know there's hundreds of electronic brains behind the scenes beavering away to make the car handle the way it does, but at no point does it actually feel artificial.
The sight of an upright, 2-tonne, 5.1-metre limo ripping up twisty hillside roads in Portugal is mildly hilarious. Almost like a ballet-dancing hippo, but get behind the wheel and you'll realise you're having so much fun, you won't care what the car looks like.
More than the sum of its agility, the superlative levels of grip and the lithe nature of its chassis is how it'll also do limo-like things with aplomb. Kick things down a notch and the 7 Series will easily devour continent-sized distances or happily sit in traffic. Though you'd expect a flagship luxury four-door to do that.  
However, against its rivals, the Mercedes-Benz S-Class has a more pillowy ride and the Audi A8 has a better looking cabin, but the 7 Series is, on balance, still the pick for those who value driving as much as being driven. Heck, it'll probably even perform double duty as a sports car.
Now, for some bad news. The 750Li, along with the executive hooligan machine that is the M760i will only be available here on a per-order basis, so you can expect lengthy waiting times. Then again, we think those two cars will be a tough sell for all but the most committed, given how they'll cost in the neighbourhood of $500,000 and $600,000 respectively.
Which is scandalously expensive since you could get an entry-level 730i for just over $400,000.
But were it up to us, we'd accept no substitute. Give us the 750Li xDrive (hurrah for unnecessarily lengthy names) or give us death.
Car Specifications
Engine: 4,395cc, 32-valves, V8, turbocharged
Power: 530hp at 5,500-6,000rpm
Torque: 750Nm at 1,800-4,600rpm
0-100km/hr: 4 seconds
Top Speed: 250km/hr
Transmission: Eight-speed automatic
Fuel Consumption: 9.5L/100km
VES Band: TBC
Price: On request