The all-new, third-generation Continental GT is a grand tourer par excellence
Of all the various automotive archetypes, perhaps the toughest one to get right is the grand tourer. Actually, that's not entirely true. It's easy to make a mediocre grand tourer, but to make a great one like, say, the Bentley Continental GT? That's a fair bit more difficult. But just what makes a great grand tourer, then? Glad you asked, because gran tourers were a hit at the recent Robb Report Ultimate Drives 2018.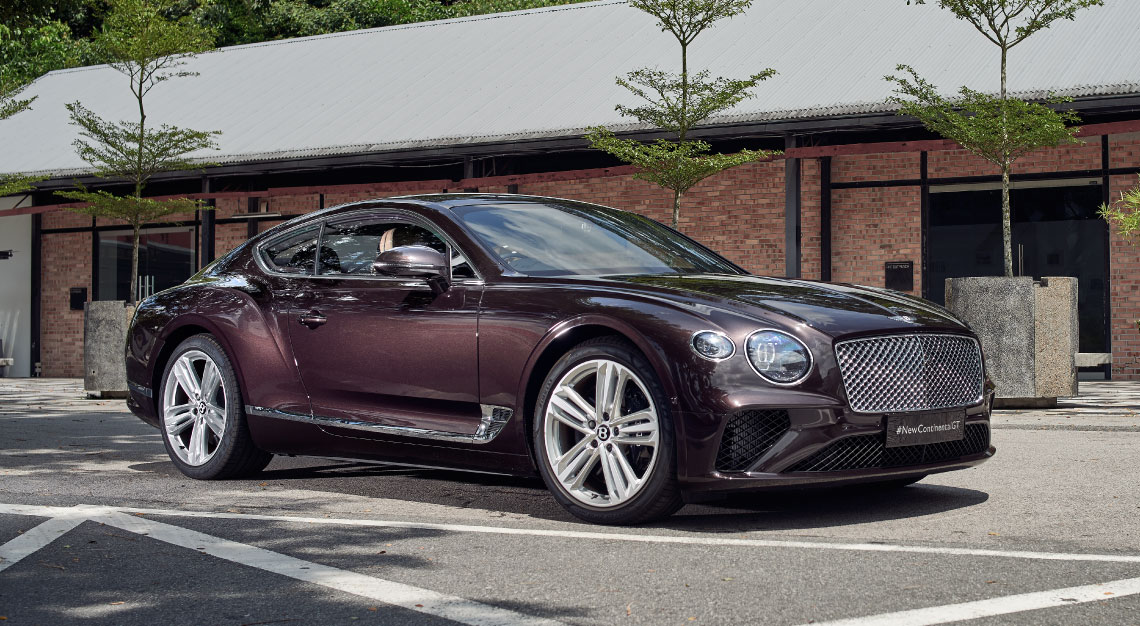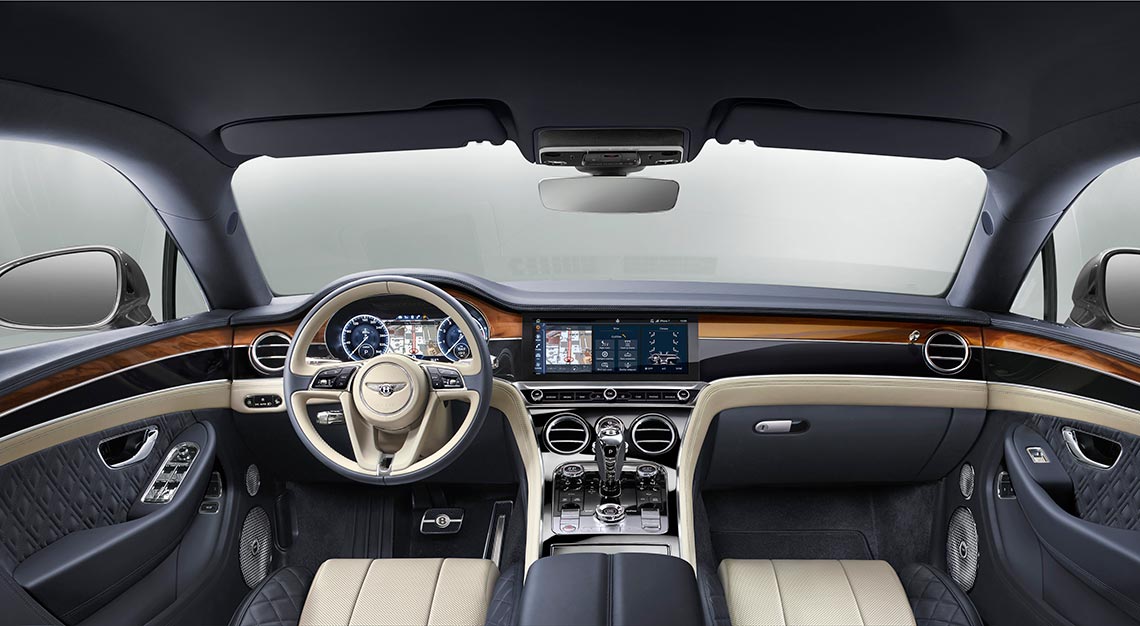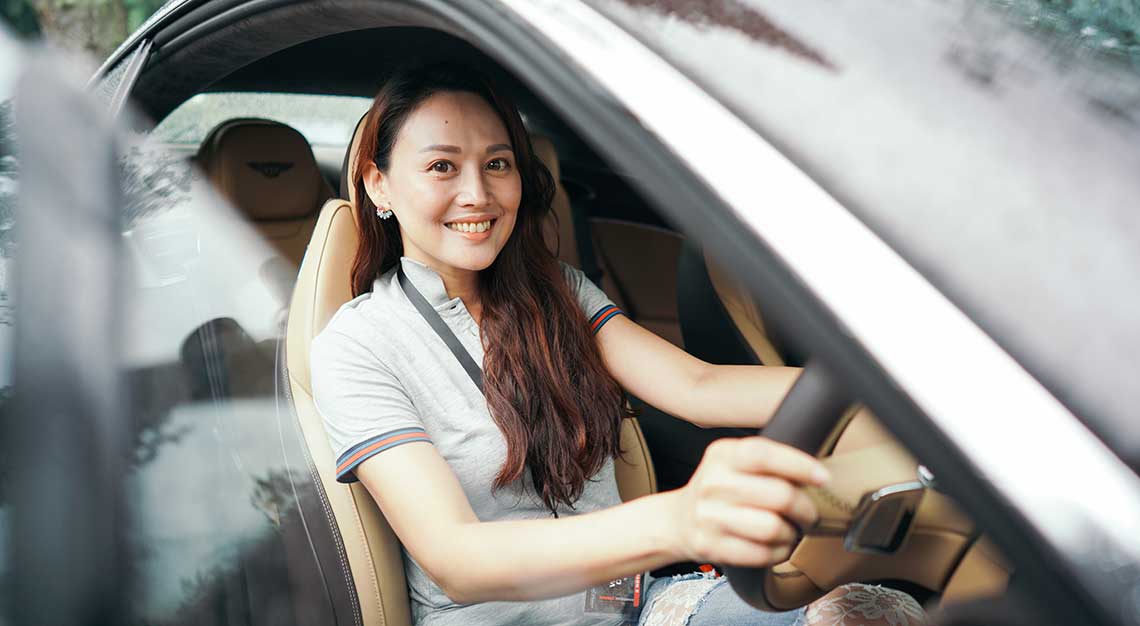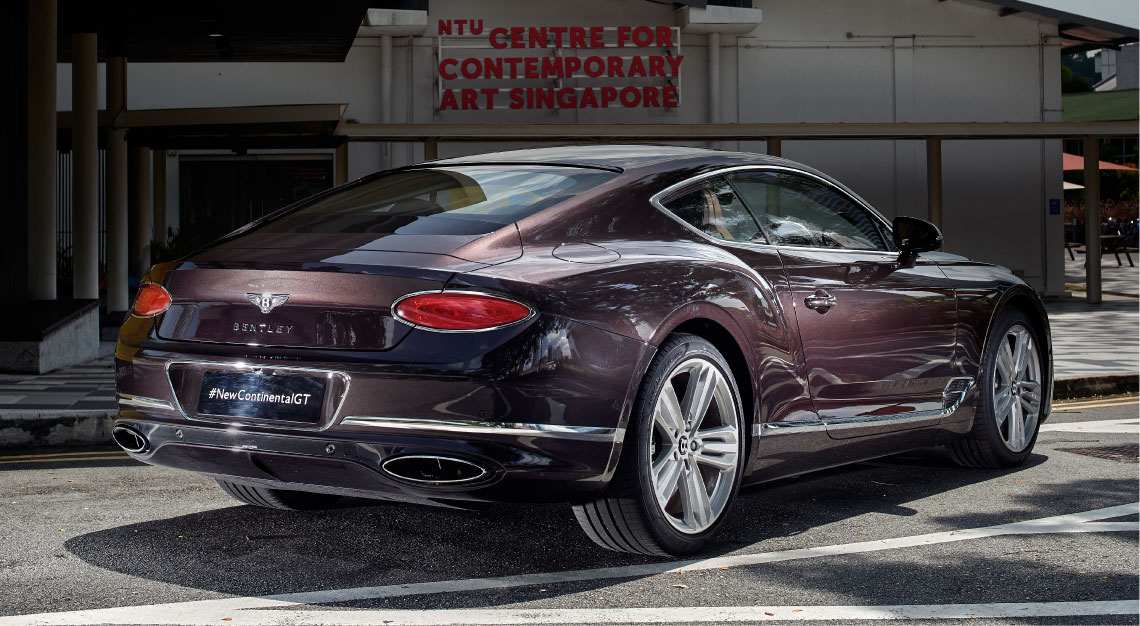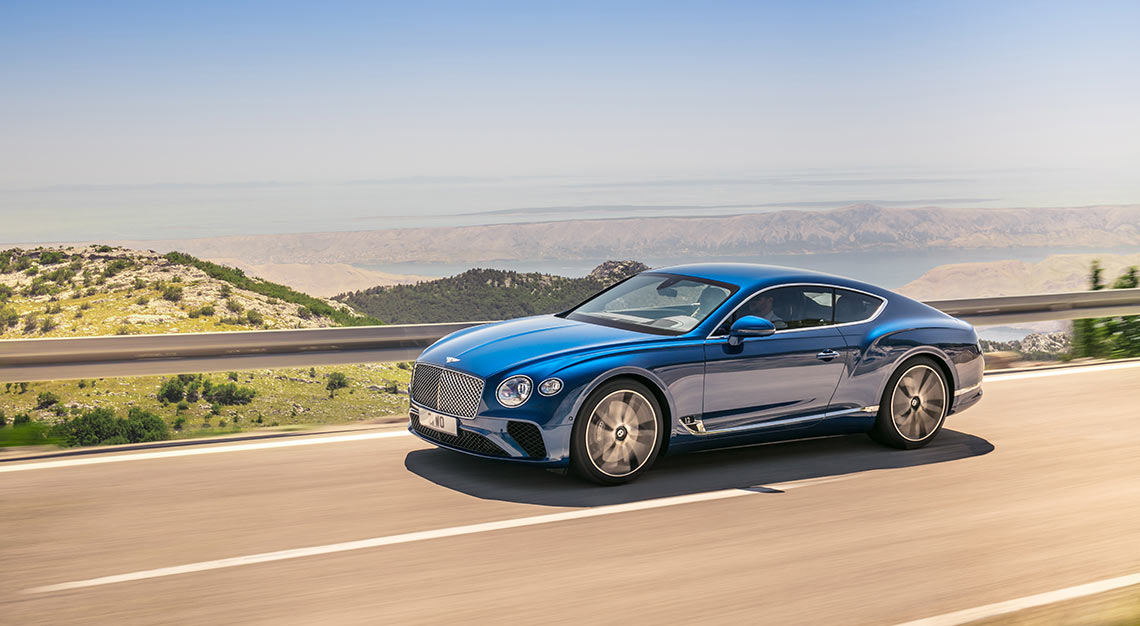 To start with, it needs to look good. Karan Tilani and Nicholas Xie had praise for its curvy exterior styling, completely reworked from its predecessor with a longer nose, shorter rear end more angular flanks. The last one is a result of a reworked process that sees the car's all-aluminium skin heated to 500 degrees Celsius then moulded into shape. This allows for sharper, more defined creases and is the reason why the Bentley Continental GT's rear haunches look hewn from a solid block of metal. However, being beautiful is not enough. The best grand tourers also need to have presence, which means it needs to be big and imposing – something the Bentley Continental GT also has, measuring 4,850mm long and 2,187mm wide.
Wendi Chan remarked the Bentley Continental GT is a car that tells the world "I have arrived", but what she left out is how quickly you'll arrive…in the literal sense. Its six-litre W12 develops 635hp and that's enough to take this 2.2-tonne coupe from 3.7 seconds, onto a top speed of 333km/hr. And that's another thing all the best grand tourers have – speed. Admittedly, Singapore roads are hardly the best place to test the upper reaches of the Bentley Continental GT's performance limited, but what you can feel on roads where the maximum legal speed limit is 90km/hr is effortless pace. The W12 motor in the Bentley Continental GT develops 900Nm from just 1,350rpm, which means the thumping thrust of its engine is available virtually instantaneously.
"There's a sense of effortlessness in the way it drives," said Leslie Goh.  A point not lost on Eugene Yang who said, "The Bentley Continental GT is classy, understated and powerful." Kelvin Koay, too, was a fan of its power, and he said the car "is a rocket that could send drivers into space."
But while a grand tourer must have speed, it must also balance that with comfort and refinement. So, it's no mean feat that the Bentley Continental GT manages to be as quiet and plush as any luxury limousine, albeit one with a slightly sportier edge. Wilson Wong liked its comfort and luxury, with Loh Yu-Chie repeating that sentiment, a fan of the Bentley Continental GT's silky smooth ride.
That said, not every guest driver liked the Bentley Continental GT's emphasis on quietness and smoothness, especially those who like their sports cars to ride the ragged edge of insanity. Cheng Eng Wah thought the flagship Bentley coupe's refinement came at the expense of a more stirring engine note. Wilson Wong concurred, adding, "it's still not youthful enough, though it's better than before."
Whether or not guests appreciated the Bentley Continental GT's old world charm, there were certainly no complaints about its interior quality. Nearly everyone appreciated the superlative workmanship and materials of its cabin, with Evrard Bordier commenting on how its "interior finish is amazing," and Michael Lee praising its "amazing interior design."
And there's one thing we nearly left out. A grand tourer must be, well, grand. Coming from a carmaker like Bentley, that's perhaps a given. Vincent Lee and Eric Lew hailing the car with the winged B badge on its prow as an instantly recognisable mark of prestige. It's as Clifford Cheah declared: "The Bentley Continental GT has class with oomph."