It's a super-sized, super-charged, and super-sporty Chronomat updated for the 21st century
Here's what Brad Pitt said about Breitling's new Super Chronomat: "I haven't been out in a while, so it was nice to throw on the [Super] Chronomat, there's something new here, a little flash here, something that points towards the future, it's bold, it's robust, it does everything, really. It didn't make me breakfast this morning but it did everything else."
Speaking at the latest episode of Breitling's now famous webcast series, the actor was sitting in a room virtually with brand CEO Georges Kern.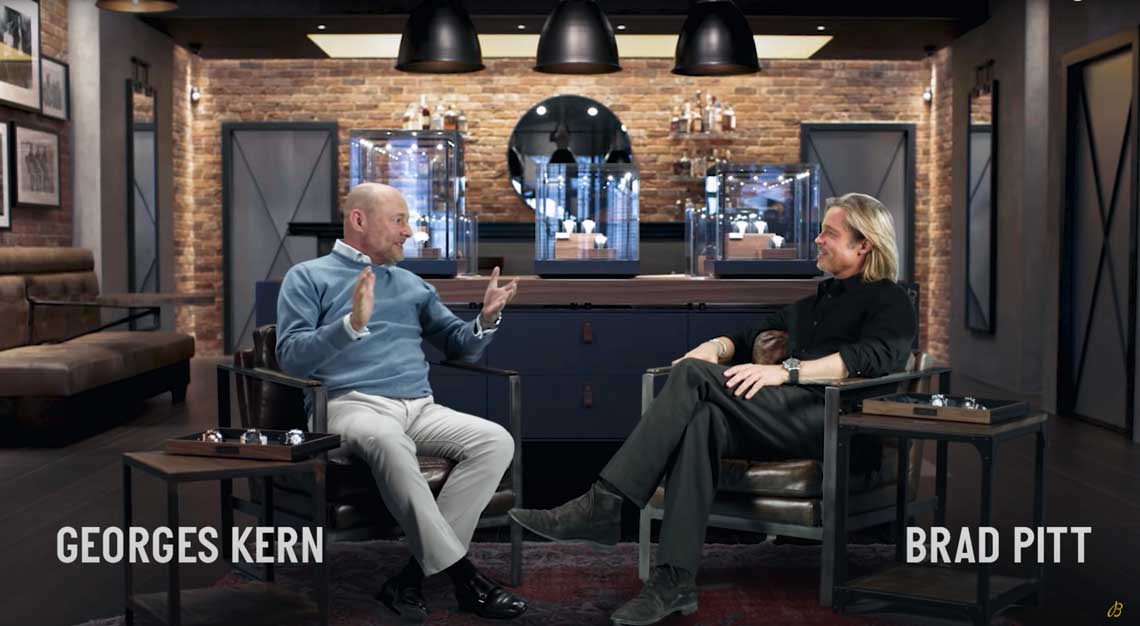 Thanks to the beauty of CGI, Pitt who was actually in LA, could join Kern, who was in Zurich, at the Breitling London Regent Street boutique for this new launch. Mad props to the production team and art direction for pulling off another amazing summit webcast. Click here to catch up on this and previous Breitling webcasts.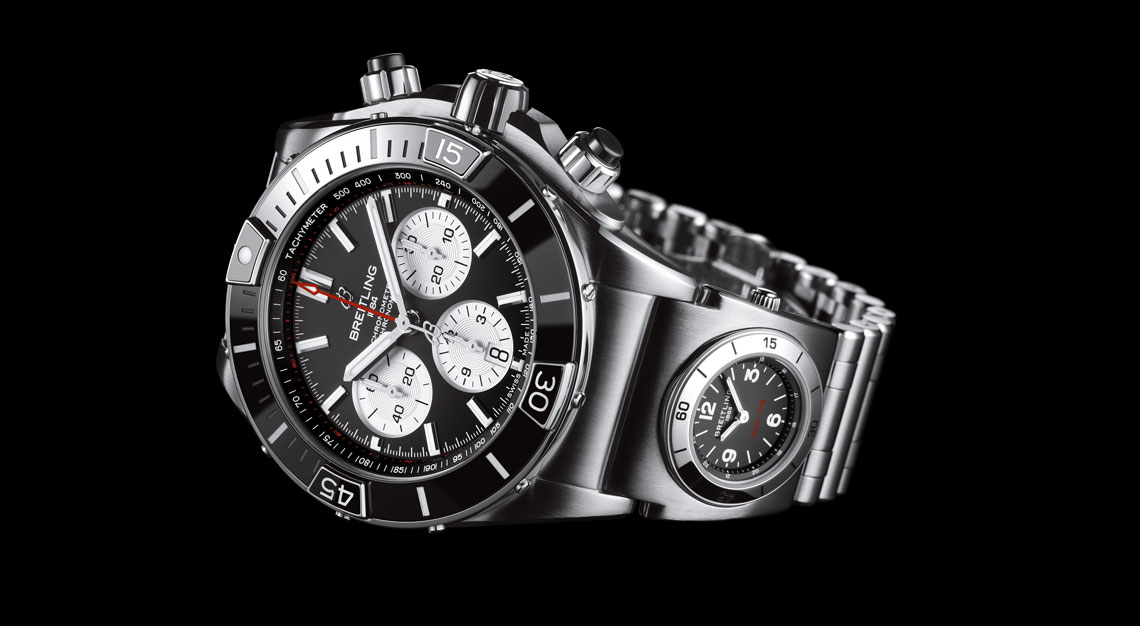 But while Pitt was undeniably charming, the real star of the show was the new Breitling Super Chronomat B01 44 with a special UTC module embedded in its Rouleaux bracelet. This unique feature is a throwback to a 1980s Breitling model, and it offers an interesting way to display a second time zone.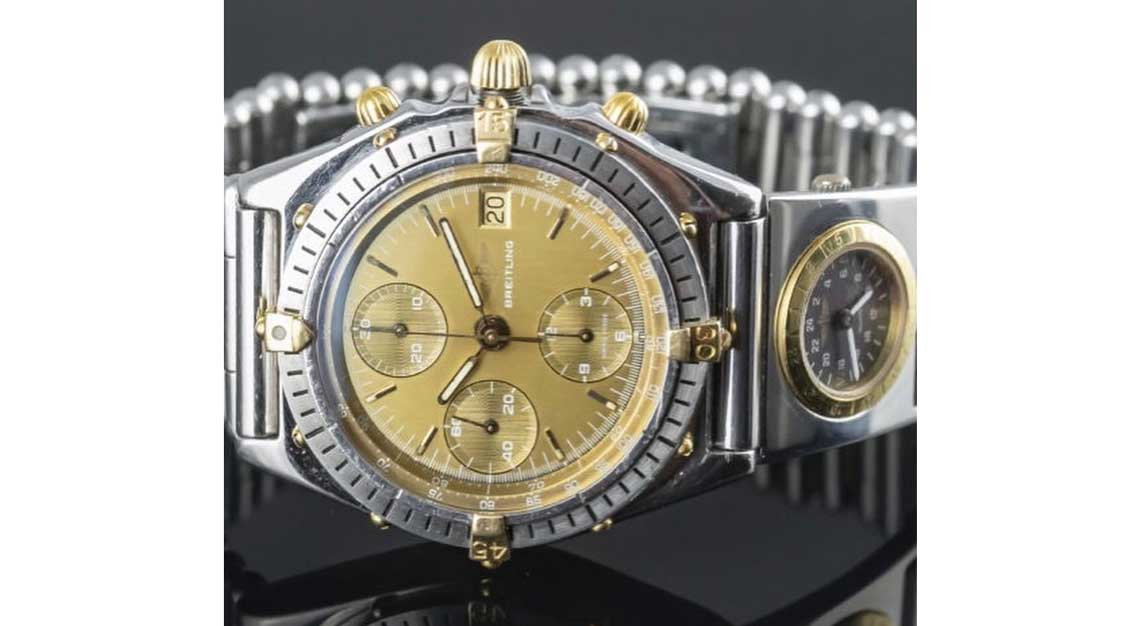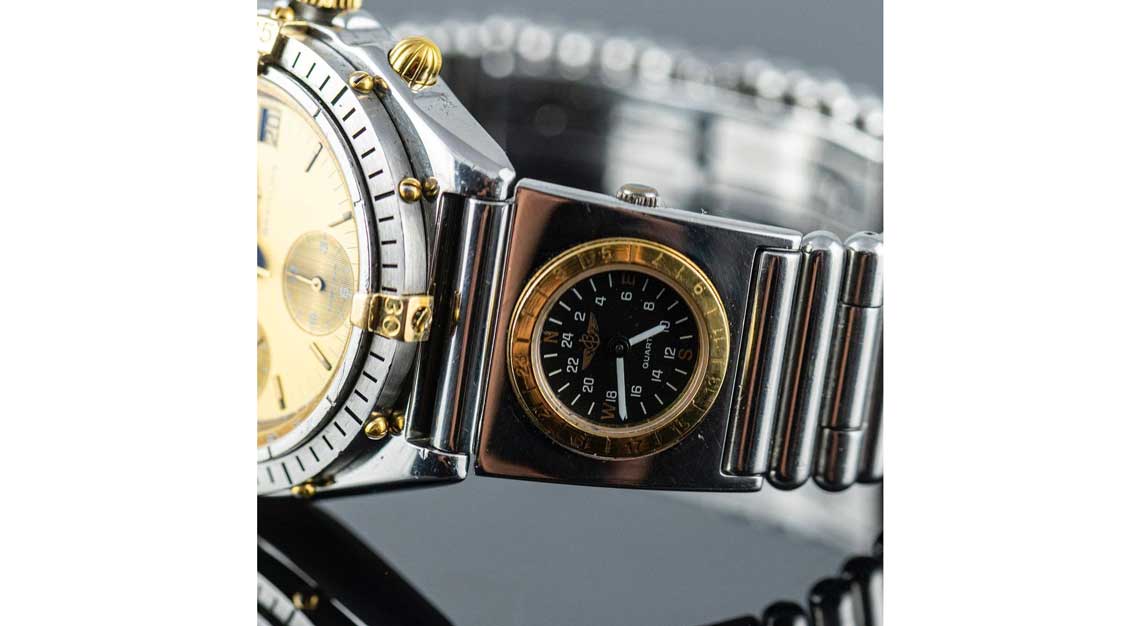 Super Chronomat B01 44 also debuts a ceramic bezel – a first for the Chronomat line – making it a sturdy and stylish all-purpose timepiece for the modern era.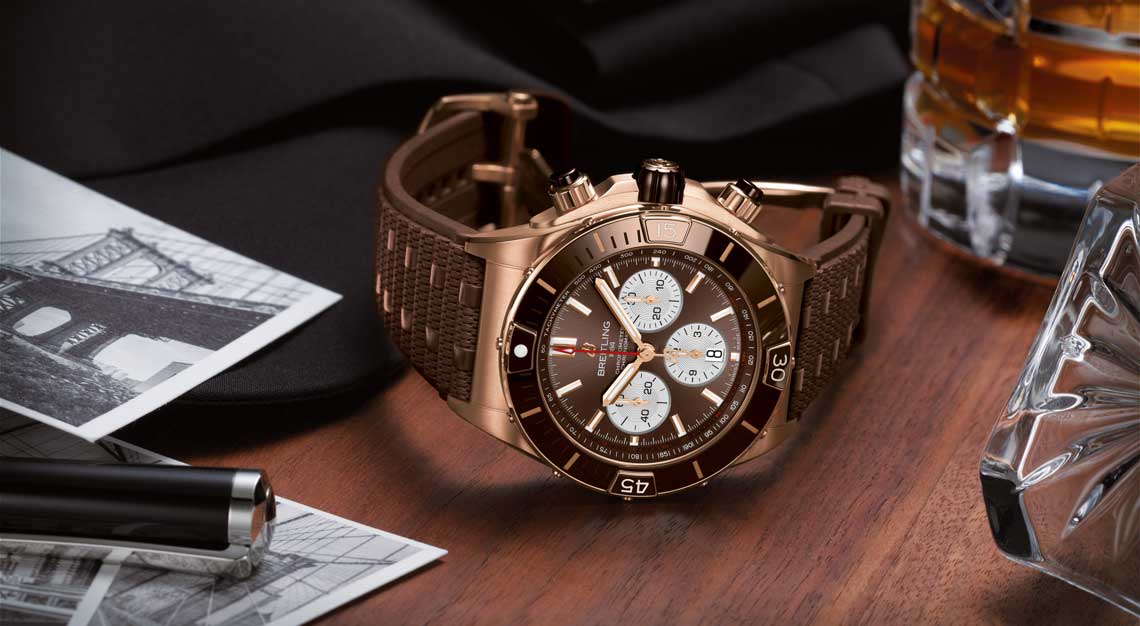 "This is a watch you'll get noticed in without having to worry about it," says Kern. "This watch is tough enough for every pursuit, but it won't get in the way of your sense of style."
In addition to the Super Chronomat B01 44, Breitling also unveiled the Super Chronomat 44 Four-Year Calendar, which was the model Pitt wore on the webcast. Featuring a semi-perpetual calendar mechanism that needs adjusting just once every four years at the end of February, it offers a good balance between complexity and functionality.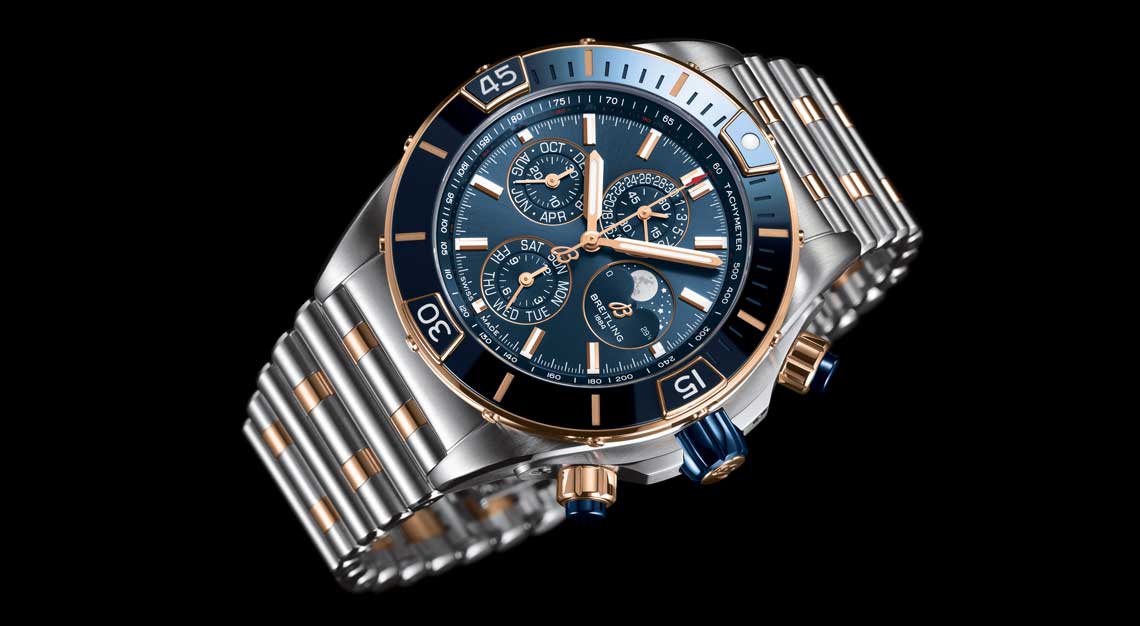 Pitt agrees. He says, "The four year dial sure makes this easy on me, I don't have to touch it. I really like the moon phase. And this strap, you know you think of rubber, and you think of something hard… but it's surprisingly comfortable, and it's got an elegance to it. So I find this really bold, I find it robust, it's clean, it's elegant, I'm quite taken to it."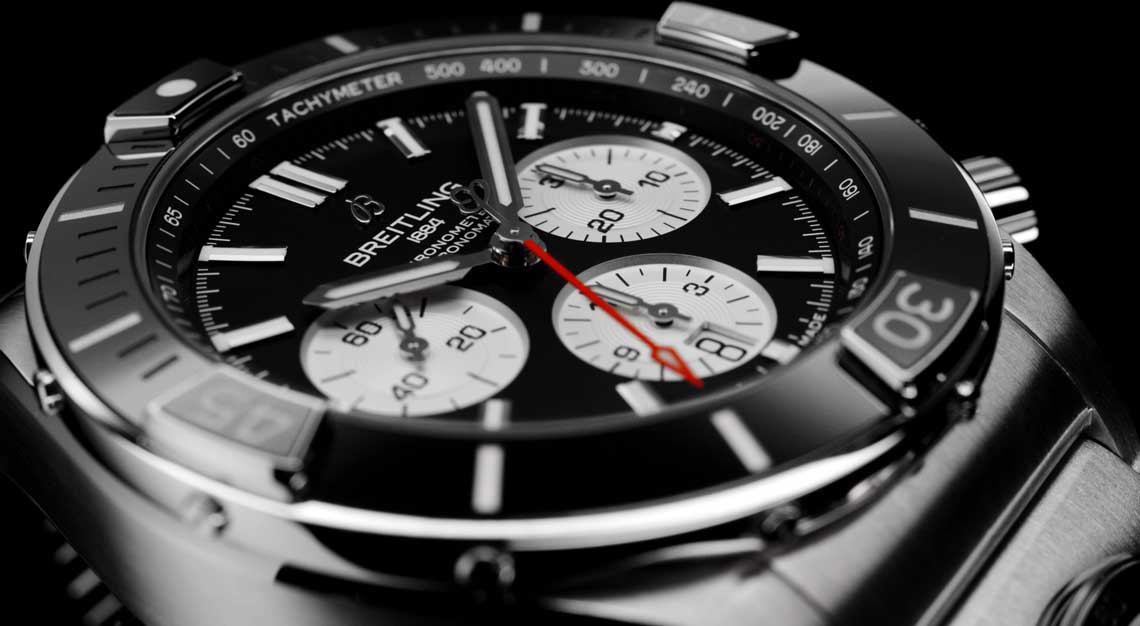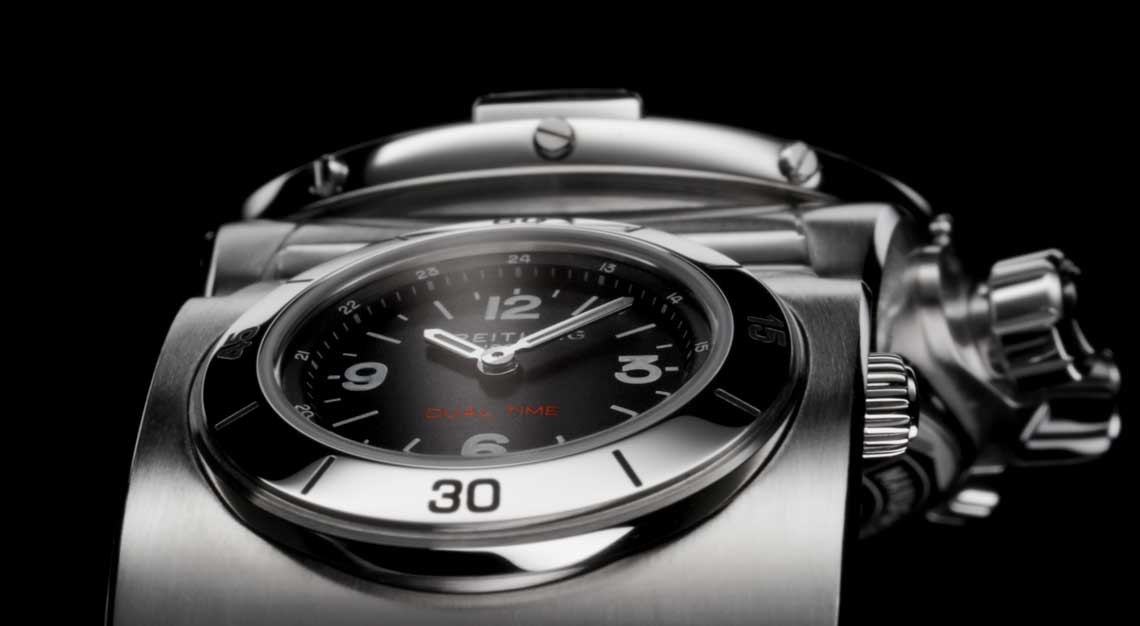 Three years of being a Breitling Spotlight Squad member has definitely taught him the finer details of luxury watchmaking. This new rubber strap was made with state-of-the-art injection moulding techniques. Design wise, its three distinct textures – matte, slick, and woven-looking – give it a remarkable depth not seen in ordinary rubber straps.
Which is apt, considering this is no ordinary Chronomat, but a Super Chronomat.