It's no longer enough to simply rehash an historical model. These watchmakers have found the perfect balance between past and present
If there's one word that would perk up any fashion or luxury aficionado, it's this one: vintage. There's just something in the way things were done in the past that's just so much more emotional, and more enduring, than what we have at the current moment.
What's also great is how you don't need to be a child of the '60s or '70s to appreciate what that decade's known for. Beauty is beauty, period.
For the watch collector, vintage timepieces have become more alluring than ever. Mechanical watches as we know aren't relevant today because of functionality. Far from that. We love them so much precisely because they're not just about timekeeping, but rather, the craftsmanship, style and emotion.
And it's pretty much a worldwide phenomenon. Collectors everywhere are so hot for vintage timepieces that classic watch auctions are now something of a global obsession.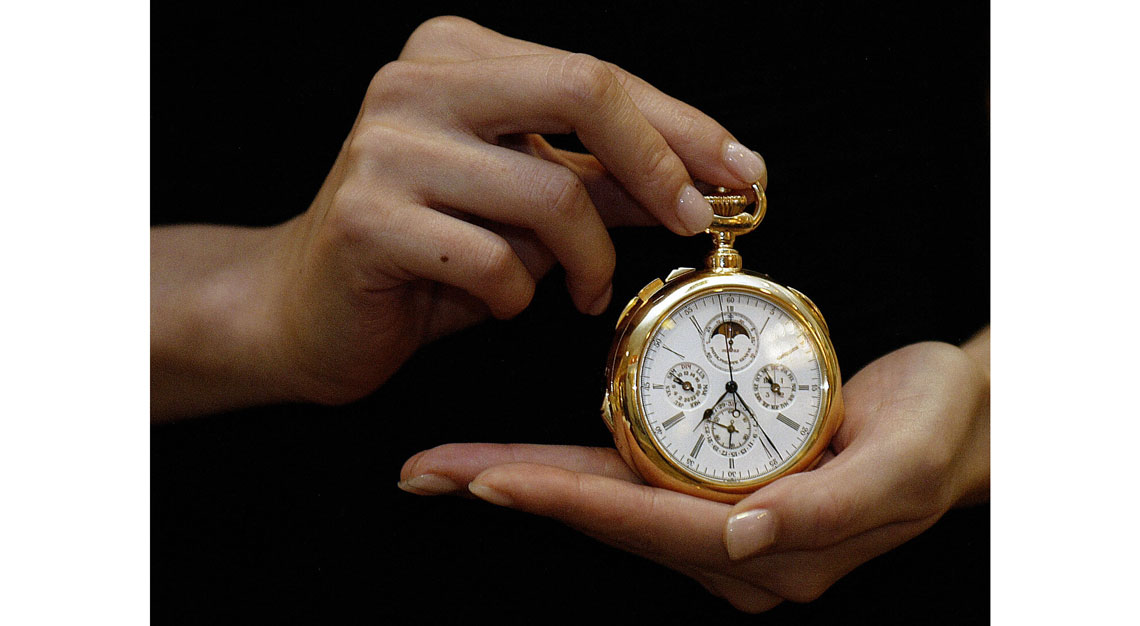 In response to this fervour, watchmakers have reached far back into their archives for creative inspiration to produce vintage-inspired watches or reissues. Also known as the 'new old watch', this category of timepieces forms a significant proportion of new launches each year since around 2012. With the majority of Swiss watch brands having such long storied histories, let's just say the cherry was perfectly ripe for picking.
Yet eight years on today, we find ourselves at a fork in the road. Does the existing formula of rehashing and upsizing an historical reference work anymore? On some level, yes. But as always, you find a handful of mavericks and forerunners looking to push the envelope just a little bit more.
Here are the best examples in 2020.
Cartier Tank Asymétrique
Cartier made some of its best watches in the 20th century. The Tank, the Santos, the Baignoire, the Crash, the Tortue… As proof of how brilliant these watches are, not only have they stood the test of time, they've each evolved so beautifully and are just as relevant today if not even more.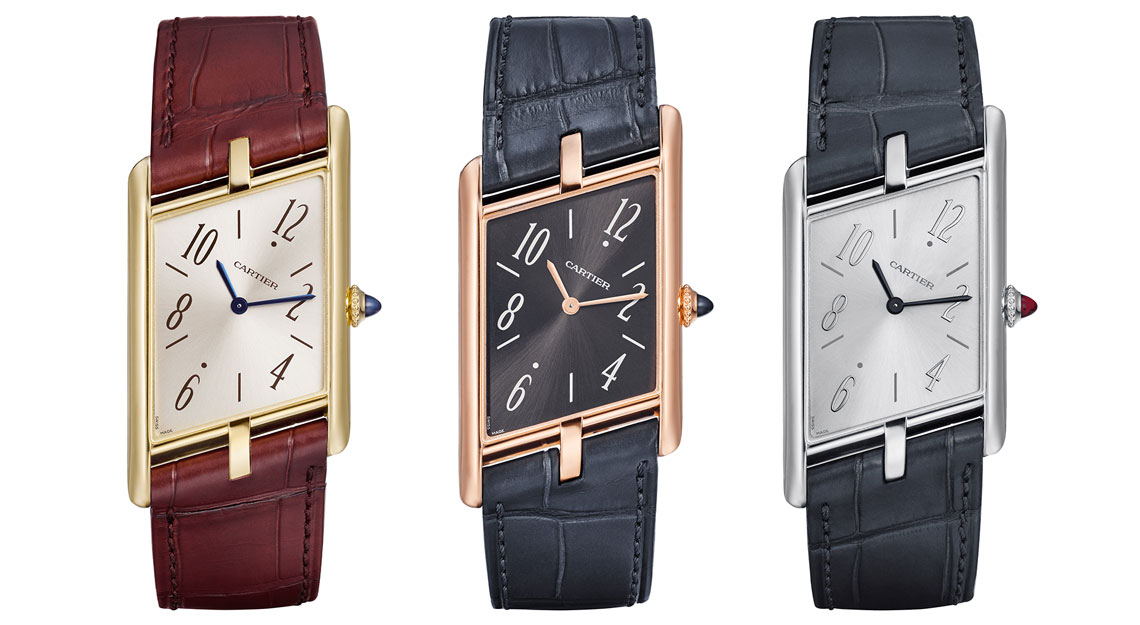 The Tank Asymétrique was one of those legendary creations. When it first appeared in 1936, it alternated between two names: The Parallélogramme and the Losange. But one thing was clear, it broke with tradition and questioned the established order of things. Namely, does watchmaking always have to be so serious?
Bringing us back to the time when driving watches was in vogue, the entire movement was skewed. And instead of Cartier signature Roman numerals, it had Arabic numbers which wasn't exactly on-brand for Cartier then, but as you can see, totally works.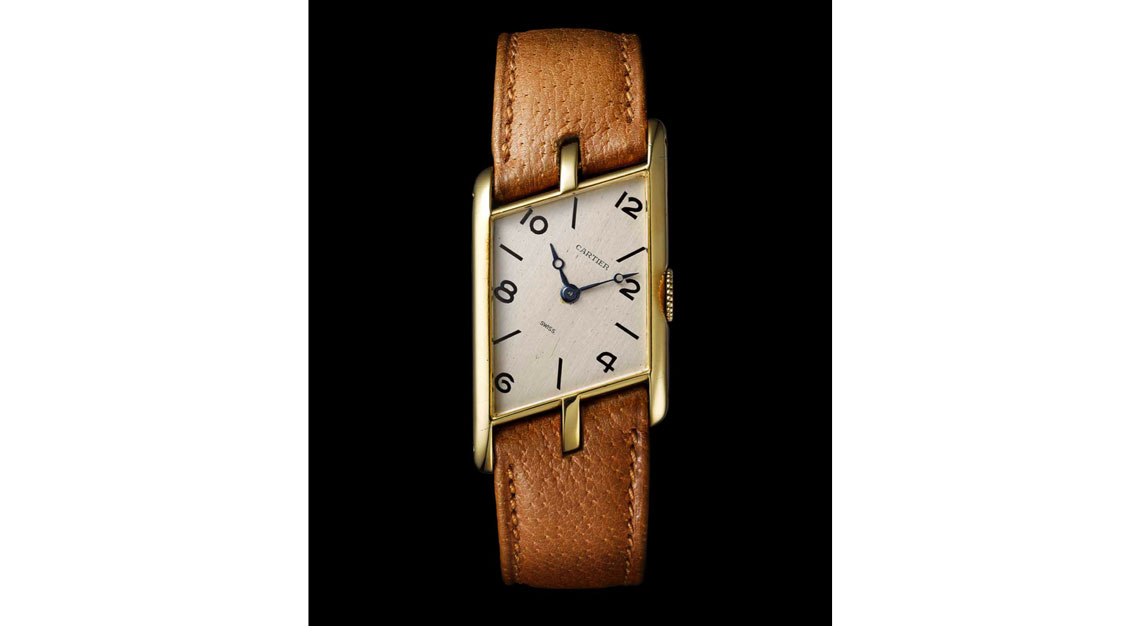 The Maison reprises this unique aesthetic in 2020, adding on to its much adulated Cartier Privé collection. With its polished gold or platinum case, single cabochon sapphire, beaded crown, and blued steel sword shaped hands, the new Tank Asymétrique bears the familiar hallmarks of a contemporary Cartier. Gone are the ultra-flat crown flushed with the case and the quaint pomme hands.
The numerals have also been redesigned, their elongated style at once modern, timeless and futuristic. Such is the design genius of Cartier.
Pasha de Cartier
In a similar vein, much of the Pasha de Cartier's character could be gleaned from its numerals. Despite it being a product of the '80s – the watch first appeared in 1985 as the world's first water resistant watch – the numerals hark back to the Art Deco period. And although Pasha has a round shaped case, its square filigree rail-track reveals an almost nonconformist spirit which is almost out of character for Cartier.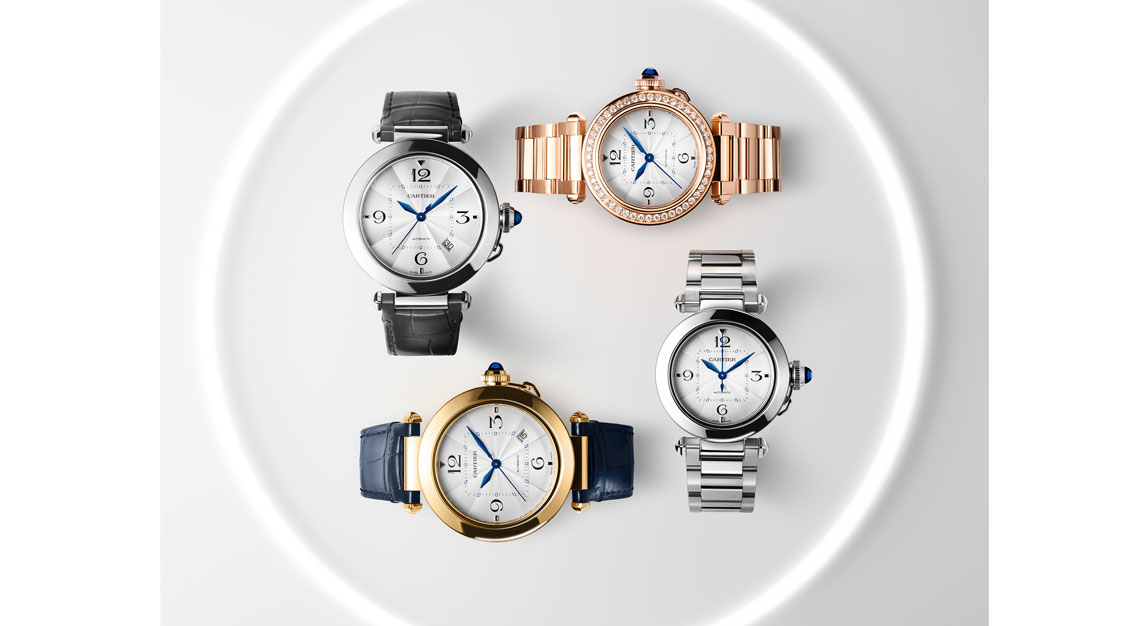 That's because everything here, from the numerals and the case to the Vendôme lugs and the singular crown protecting cap, was the brainchild of famed independent designer Gerald Genta. To Cartier's credit, Genta did base his design on the original model created in 1932 by Louis Cartier for the Pasha of Marrakech.
From the outset, the Pasha gained instant cult status. There simply was nothing else like it. Then it fell off the radar a little, and after a short hiatus, returned in 2020, souped up with a bevy of luxurious upgrades.
Now, you get not one but two sapphire or spinel cabochons; you get the opportunity to inscribe your initials on a part of the case; you get an interchangeable strap or bracelet with self-adjustable links; and finally there's the contemporary in-house manufactured movement Calibre 1847 MC which is extra resistant to magnetism thanks to the use of amagnetic nickel phosphorus components for the escapement.
Breitling Chronomat
It was the world's first chronograph equipped with a built-in slide rule. Because of that, Breitling's iconic Chronomat was for the longest time the coolest watch on the planet. You could call it the smart watch of the '40s – indeed it predated the other Breitling classic, the Navitimer. The circular slide rule allows you to make quick calculations and conversions anytime, anywhere. Thus the Chronomat, and eventually the Navitimer as well, became indispensable aviation tools for pilots of the era.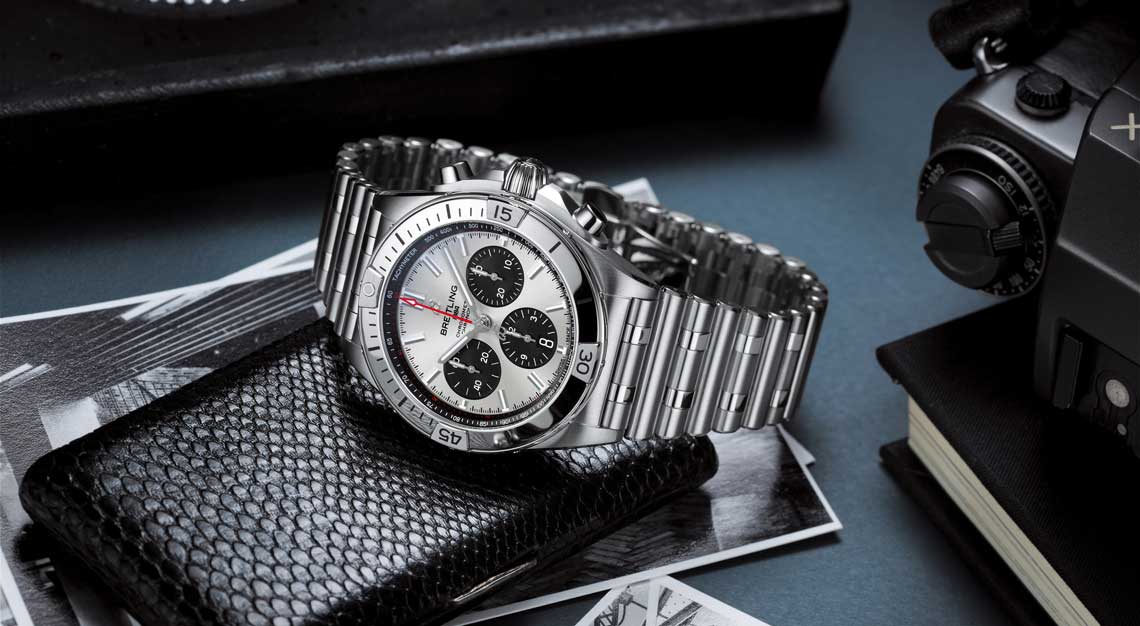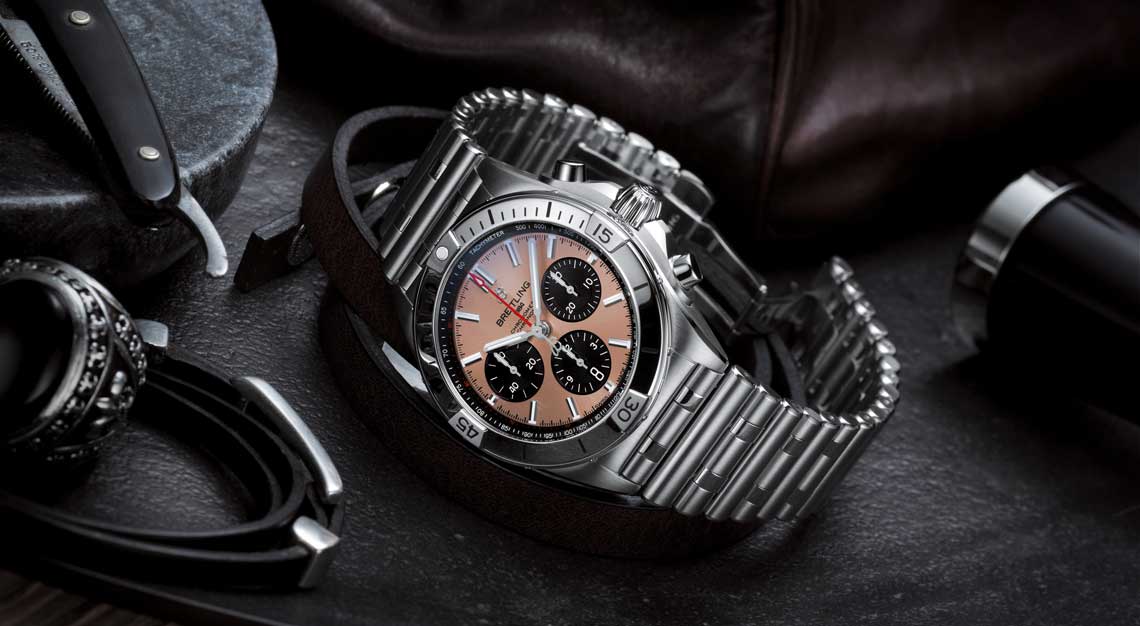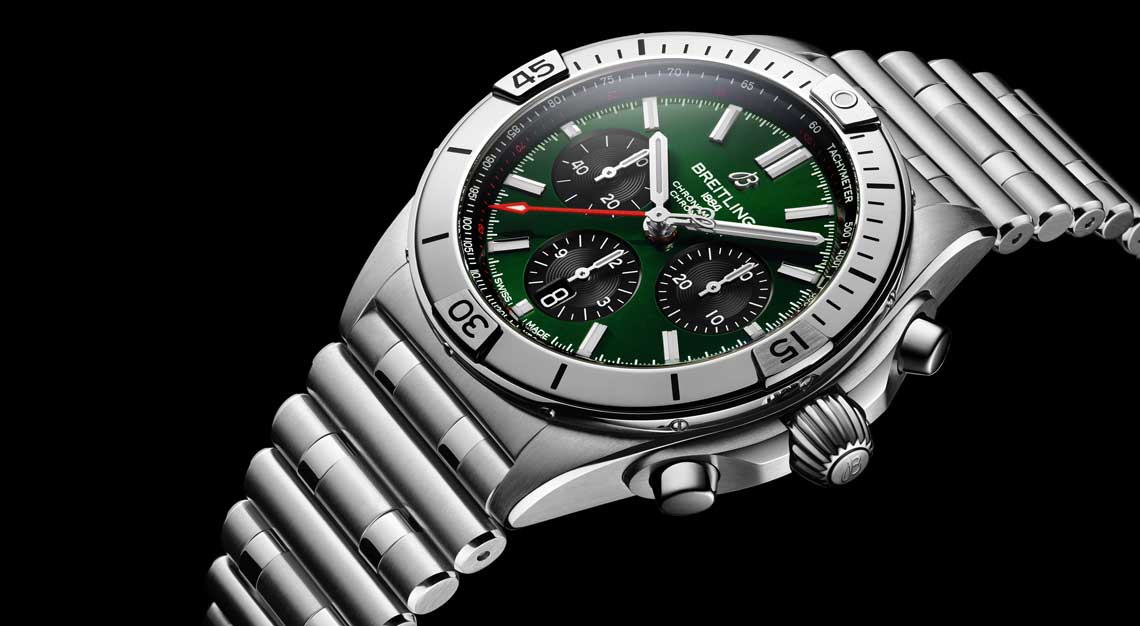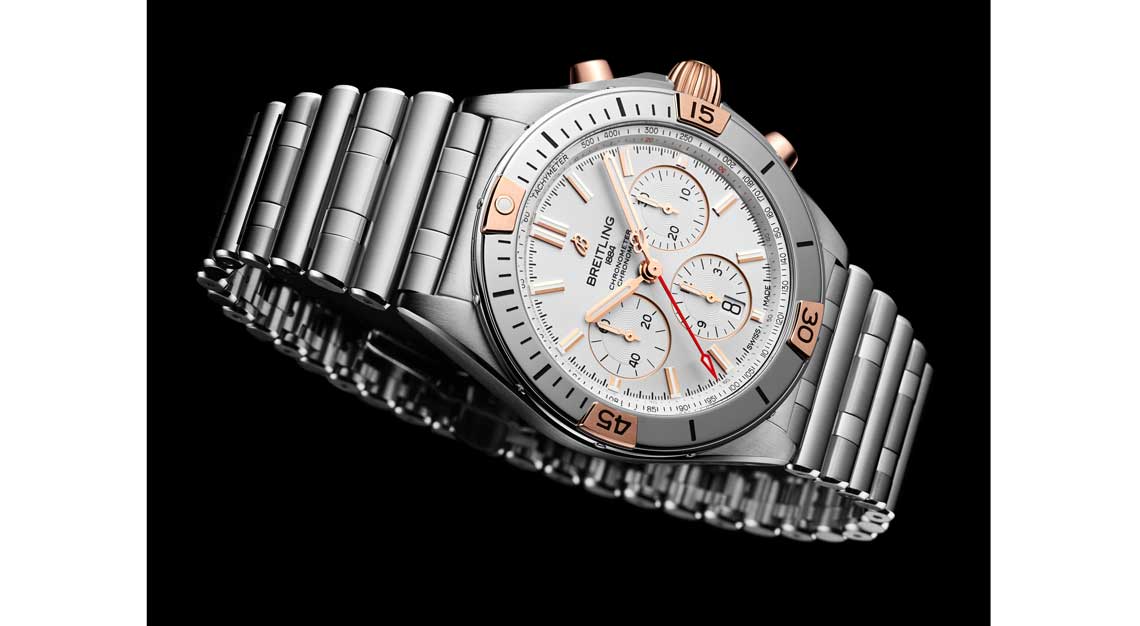 The Chronomat went through a period of change in the '80s, as a then-new management took over the firm, and sought to reinvent the timepiece. Roping in the help of the Italian aerobatics jet team Frecce Tricolori, the Chronomat gained some of its most signature features such as rider tabs on the bezel, ergonomically designed push pieces, and high-contrast chronograph sub-dials.
Today the timepiece re-emerged with a brand new look updated for the 21st century watch aficionado. Its circular slide rule has given way to a tachymeter but the quarterly notches on the bezel remain. Indeed, where the '40s Chronomat was a combination of the words 'chronograph' and 'mathematics', the '80s remake actually alluded to the self-winding movement within, also known as a chronograph automatic.
Most importantly, what's new and exciting about the 2020 re-edition is the eye-catching Rouleaux bracelet completed with a butterfly clasp. Embracing that retro-cool style of the '80s, this is a unique feature found nowhere else but only at Breitling.
Breitling Top Time
Breitling is not just a brand with a long history, but with a long history making lots and lots of watches. This is why vintage Breitlings are such a big source of fascination for collectors and why they inspire the company so deeply today. Case in point, the Breitling Top Time – a cult favourite that's instantly recognisable and simply unmissable.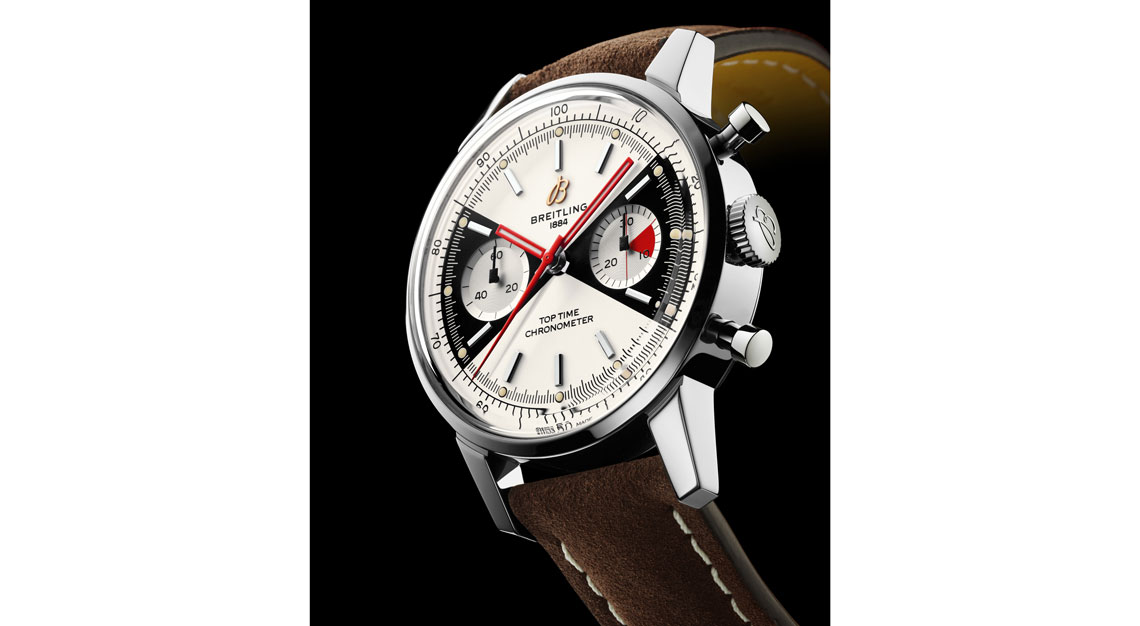 Introduced in the 1960s, the Top Time targeted a younger audience who had active and sporty lifestyles. However, it also began to appeal to women, in particular, women who would choose a trusty timekeeper over a dainty jewellery watch any day of the week. It was nicknamed the Zorro dial for obvious reasons, and you know what they say: People have to like something enough to give it a nickname.
So the Top Time was a hugely popular timepiece. So popular it was featured in the 1965 James Bond movie Thunderball. Apart from being a fair bit larger than the original (42mm as opposed to 35mm), this modern tribute also features a modern Valjoux calibre 23 as opposed to the original 7733. But all that matters none when you look up close at the watch and check out those gorgeous red baton hands and retro-cool sub-dials.
Longines Heritage Classic Tuxedo Collection
Having done so many winning vintage re-editions within its Heritage line, Longines has really come to own this space. New for 2020 is a pair of ultra elegant models that celebrate the carefree spirit of the post-war '40s. Think men in suits and women in nylon stockings, dancing and jiving to the rhythm of jazz music.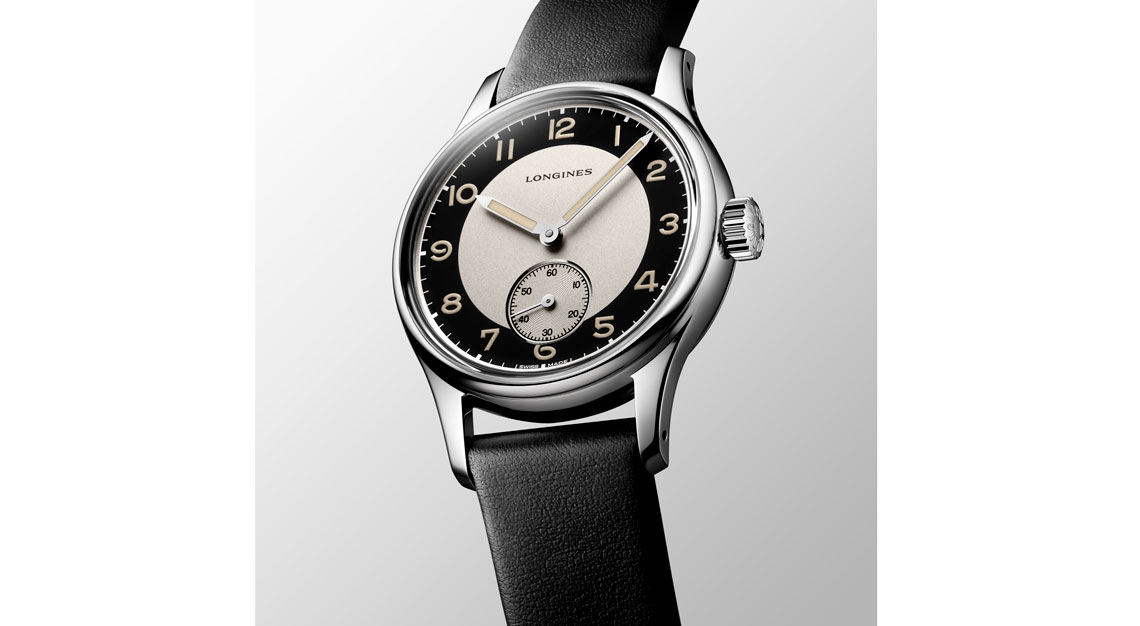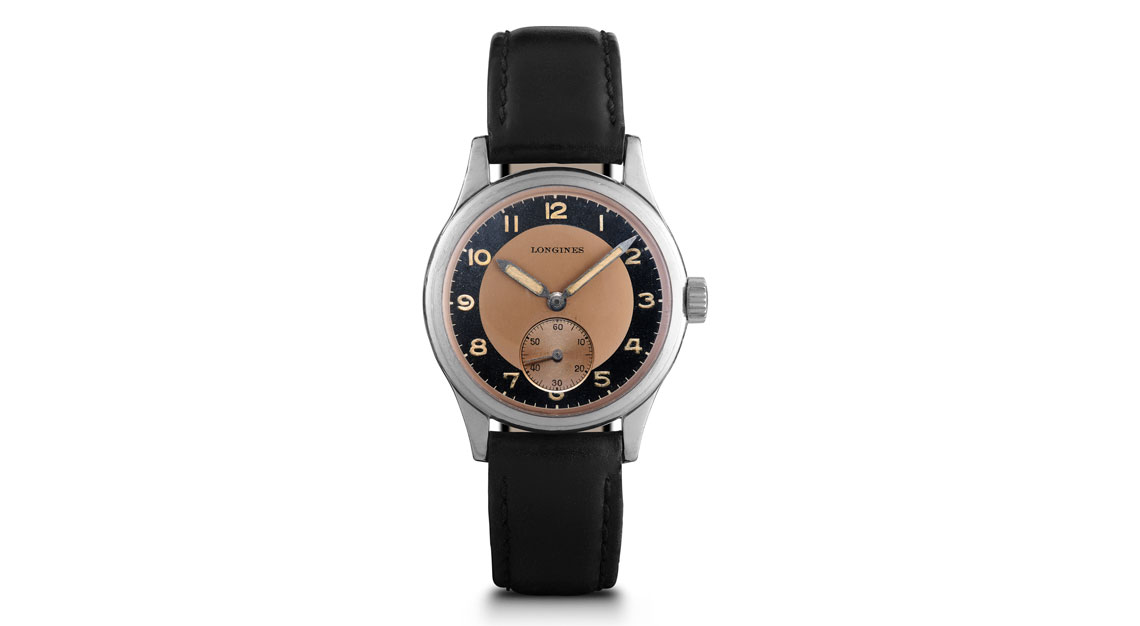 Inspired by the black-and-white suits of that era, the Heritage Classic Tuxedo exists in two variations, an hours-minutes-seconds and a bi-compax chronograph. Both pieces would certainly please the watch collectors of today. Not only did Longines manage to resist adding in a date window, it also left out the word Automatic in a bid to keep the dials as clean and faithful to the original as possible.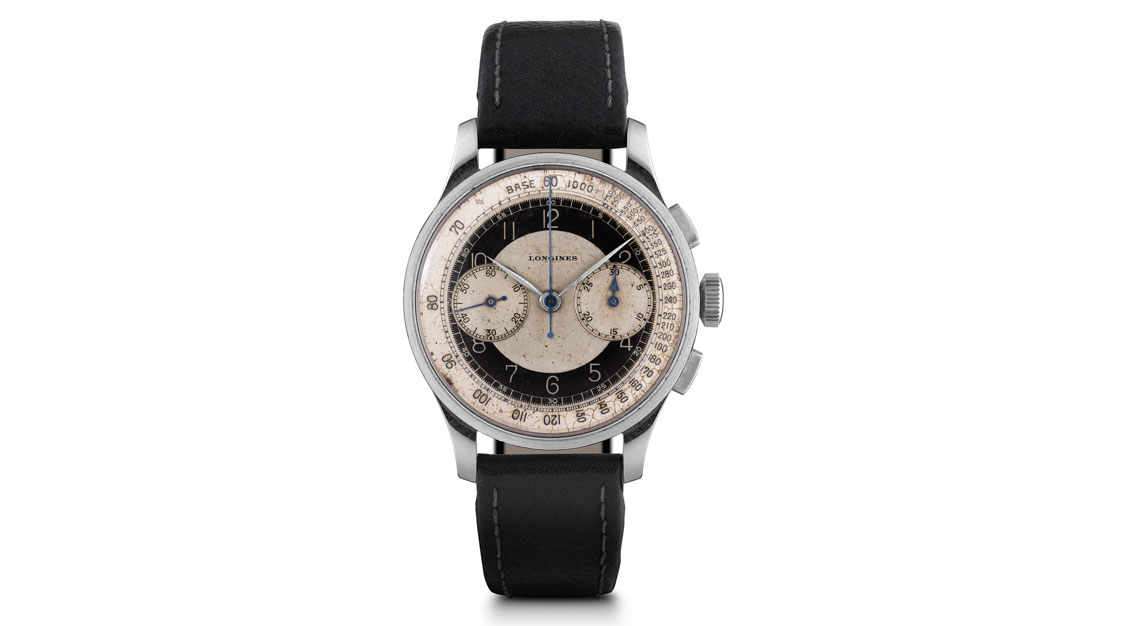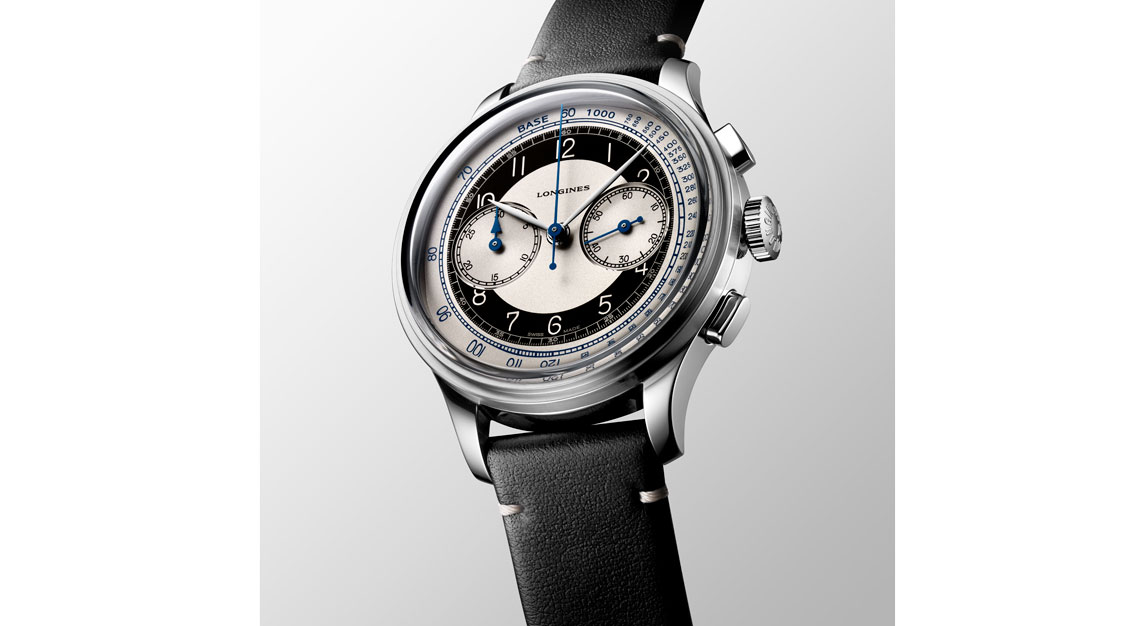 Best of all, the 38.5mm and 40mm cases were only very slightly increased from the original timepieces. Just big enough to contain a modern calibre, yet not so big as to set off the dial proportions.
Jaeger-LeCoultre Master Control Geographic
In the '90s, Jaeger-LeCoultre was a very different company to what it is today. That was a time when the Grande Maison focused solely on making exceptional timepieces and instruments. It was far from the dynamic, multi-talented, simultaneously futuristic and traditional organisation we see now.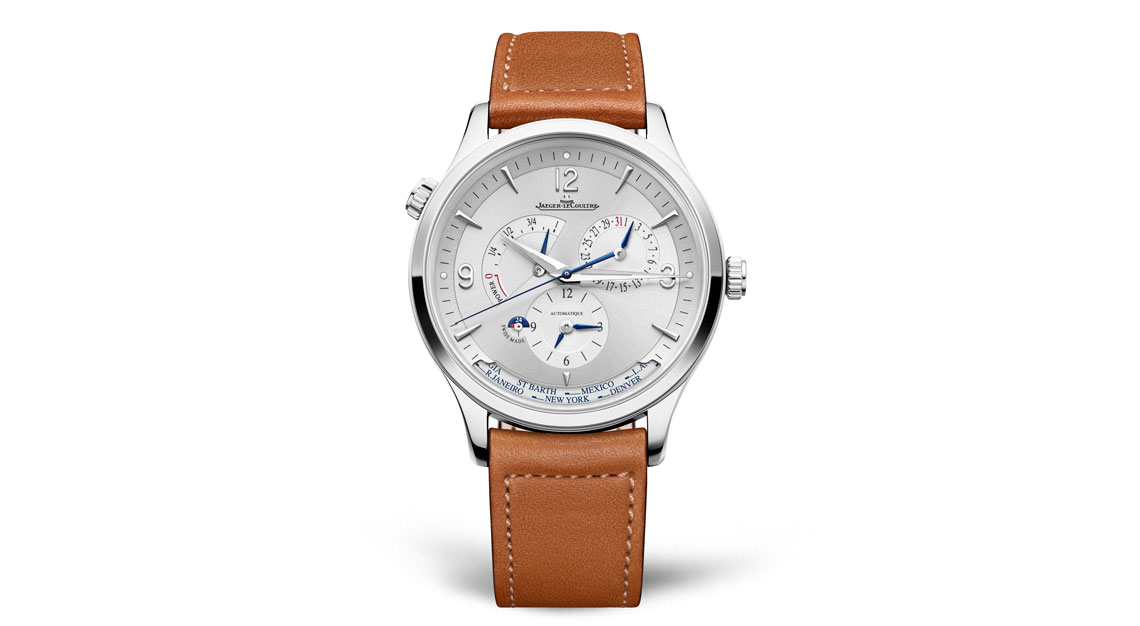 Watches like the Master Control Geographic were made during this period and they perfectly embody the manufacture's dedication to functionality above all. In it you see the technical rigour and stylistic restraint. You see the commitment to watchmaking precision and everyday utility. You see a watch that takes itself almost too seriously.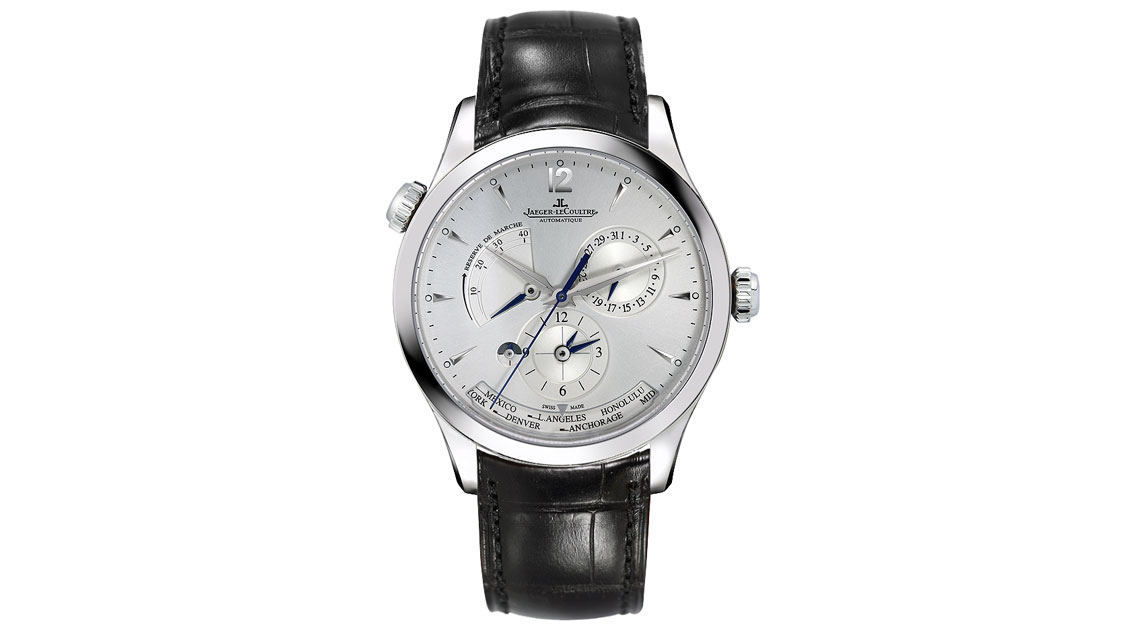 So the relaunched Master Control Geographic takes some of that seriousness and mixes it with stylistic features of the '50s, and updates it with 21st century flair. Why was it named Master Control? Because this was the first watch to be certified by Jaeger-LeCoultre's incredible 1,000 Hours Control test. Watchmaking as we've mentioned earlier was and continues to be very serious business at Jaeger-LeCoultre.
Zenith Chronomaster Revival Manufacture Edition
Flying well under the radar in spite of its technical eminence, Zenith has far more to offer than most people give it credit for. This was the company that invented the world's first and fastest automatic chronograph that remains – more or less – unchanged since 1969. Suffice it to say, Zenith has watchmaking talent in spades. It just hadn't found the right design formula.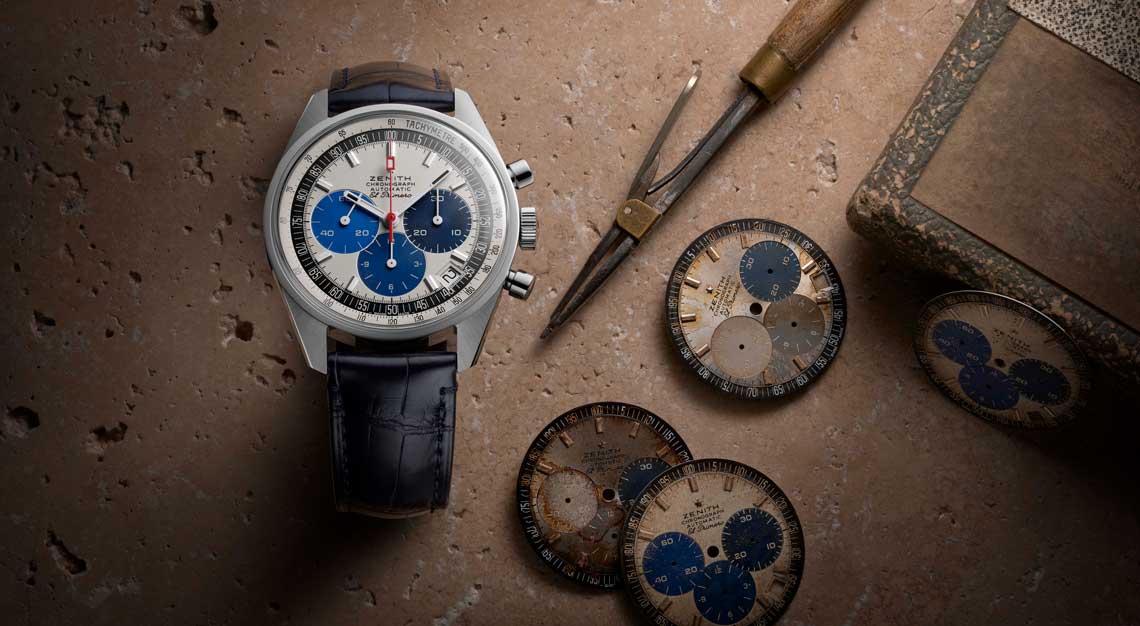 But all that has changed this year, if its 2020 novelties were anything to go by. The Chronomaster Revival Manufacture Edition proves that all that latent potential swirling about in the Zenith manufacture has bubbled to the top. This special though not limited edition timepiece has an interesting dial design inspired by vintage prototypes discovered in a forgotten attic of the manufacture in Le Locle.
In addition, Zenith reissued them in a case that's faithful to the original 1969 design and to the delight of collectors all over the world kept to the vintage 38mm diameter. There is but one catch: The Chronomaster Revival Manufacture Edition is so named because you can only purchase it at the manufacture. The good news? Zenith's manufacture works with the Swiss tourism board and is open to the public for scheduled visits.
Zenith Chronomaster Revival "Shadow"
With vintage tributes being pretty much dime a dozen these days, why it becomes doubly special when brands come up with an angle as refreshing as Zenith's Chronomaster Revival "Shadow". Although based on a '70s manually wound prototype which never made it to production, this all-black model was ahead of its time then, but looks completely modern and relevant today.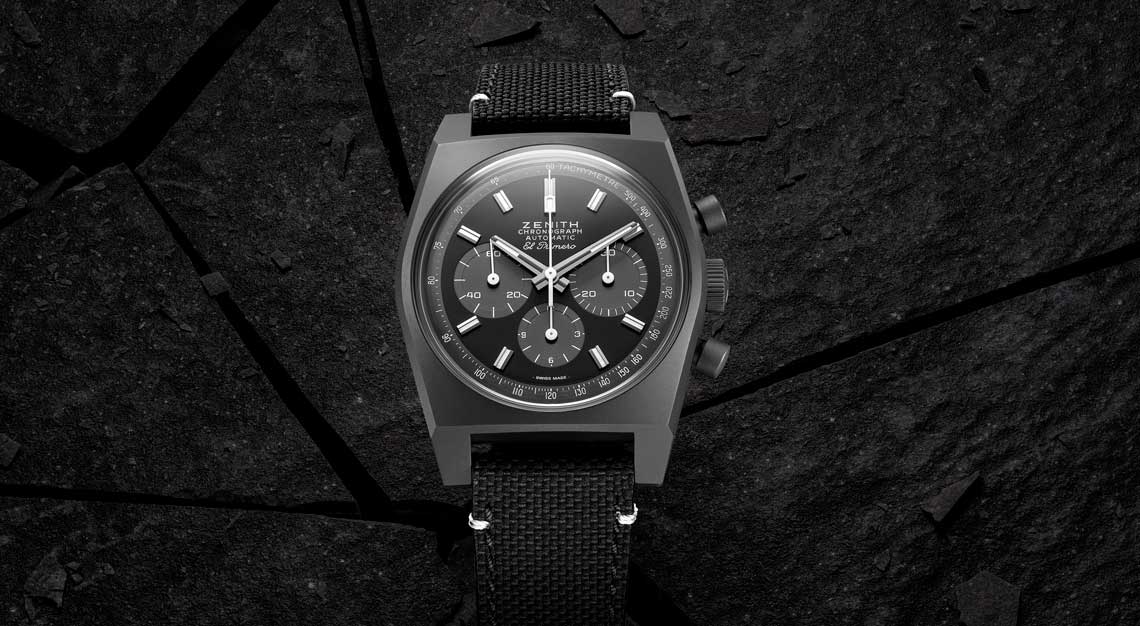 Its 41mm case was also considered extremely oversized back in the day. Now crafted in microblasted titanium, there is this gunmetal grey hue when the light bounces off its surfaces at the correct angle that contrasts very elegantly with the jet black dial. Best of all, this piece comes with an El Primero movement which you can admire through the sapphire case back.
Audemars Piguet [Re]master01 Selfwinding Chronograph
Remastering is not the same as reissuing, says Audemars Piguet. Coming from the people who brought us this amazing tagline "To break the rules, you must first master them", you best believe that the [Re]master01 Selfwinding Chronograph is no ordinary vintage-inspired timepiece.
Likening its journey to a record remastering, where classical vinyls are restored using state-of-the-art techniques, the [Re]master01 Selfwinding Chronograph offers a number of elegant design features no longer seen in modern timepieces. See here teardrop lugs and olive-shaped chronograph pushers.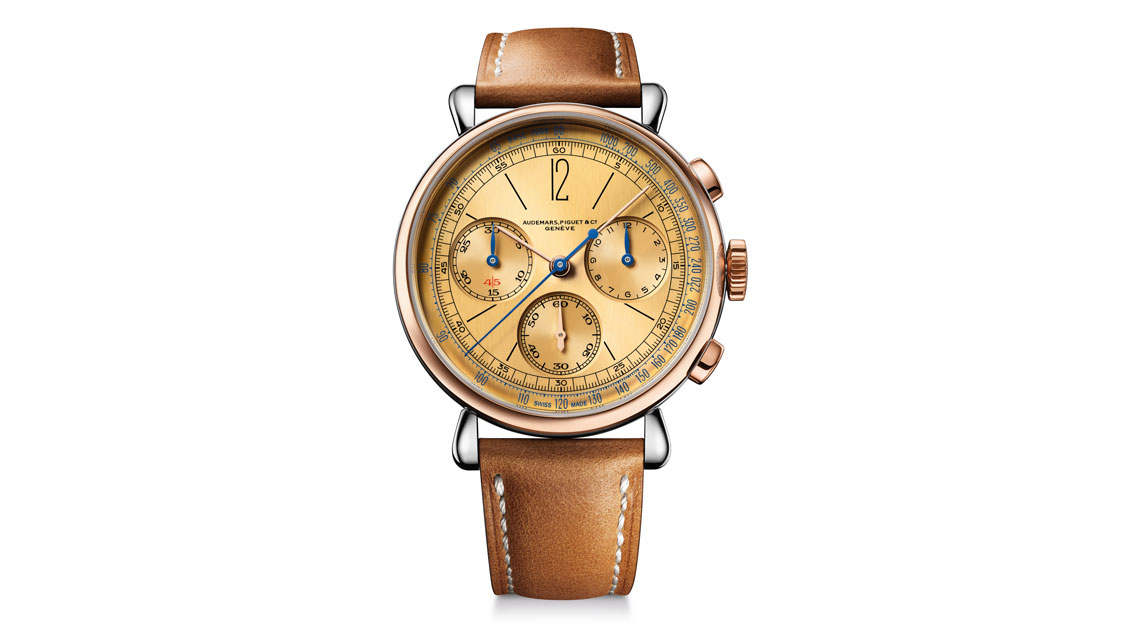 Extra details that Audemars Piguet kept include the hour numerals, bicolour case, the 4/5 marker above the 15-minute index within the 30-minute counter. Apparently this little detail was suggested by the brand's third-generation family-founder Jacques-Louis Audemars who was passionate about soccer.

Of course where the original was a manually wound piece, this modern remastering uses a self-winding calibre first seen in the Code 11.59 chronograph.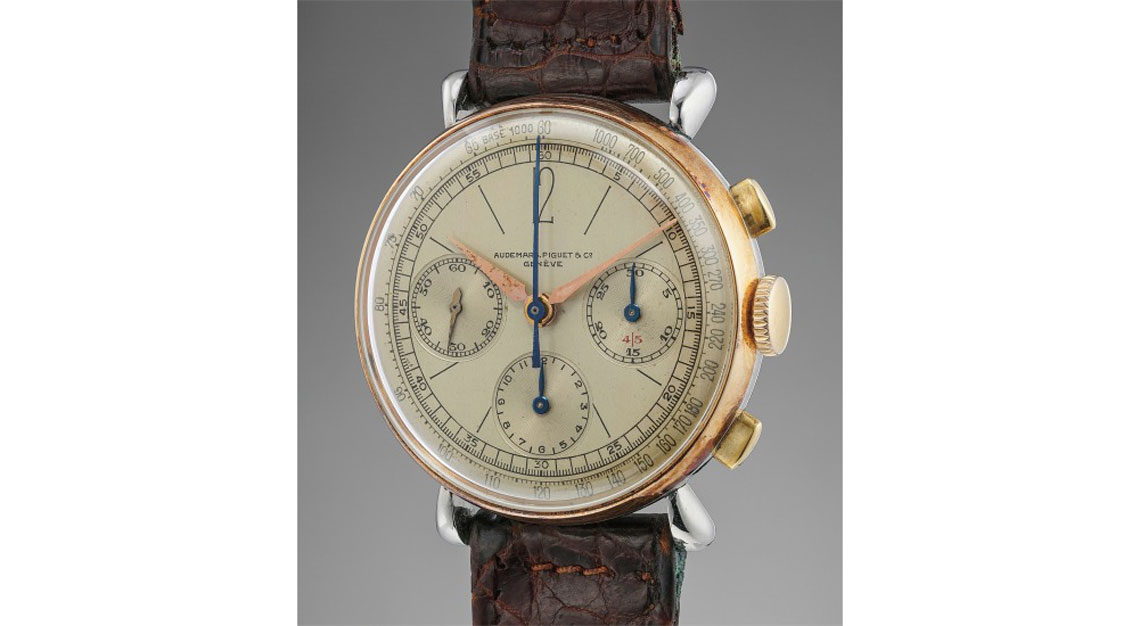 Another feature that's anachronistic today but duly retained in this timepiece is the Audemars Piguet Geneve logo. This is a throwback to the olden days when the manufacture ran a workshop in Geneva for the convenience of its clients.
Vintage reissues are not just fascinating to watch collectors but also inspiring to watchmakers and designers. Even though vintage began as a trend, it is now much more than a mere trend. And as it keeps evolving, horology's long and storied history will continue to influence modern watchmaking for many more years to come.