In our weekly series, we bring you the latest in luxury news around the world. This week's highlights: Van Cleef & Arpels' Lacquered Butterflies come to life, Georg Jensen presents Curve and Breitling honours COVID-19 frontline heroes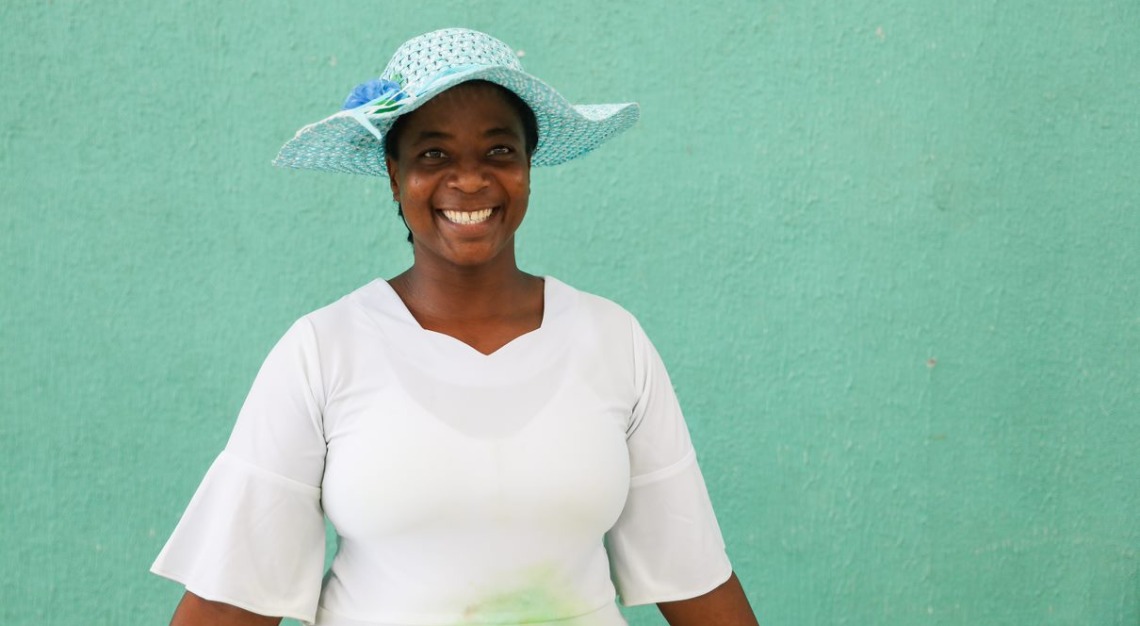 Embracing sustainable luxury: Chopard champions Colombia's artisanal gold miners
Why you should care: Luxury watch and jewellery Maison, Chopard, in conjunction with the Swiss Better Gold Association (SGBA), has unveiled a new initiative aiming to foster responsible, small-scale gold miners in Colombia. The Barequeros, nestled in Colombia's poorest region, are artisanal gold miners who persist in using traditional alluvial mining techniques, preserving the existing biodiversity around them. Sustainable luxury, at its core, endeavours to protect people, as much as it preaches environmental conservation. Under this new initiative, Chopard seeks to ensure that the Barequeros, many of whom are hardworking women, will not fall beneath the cracks of the gold production system. Heartening it is indeed, to see Chopard's tenacious commitment towards sustainability, all this despite having achieved a 100 per cent ethical gold supply chain, since 2018. To this we say: Bravo, and well done – may much more than this be done, on what should and rightly be, a journey that never ends.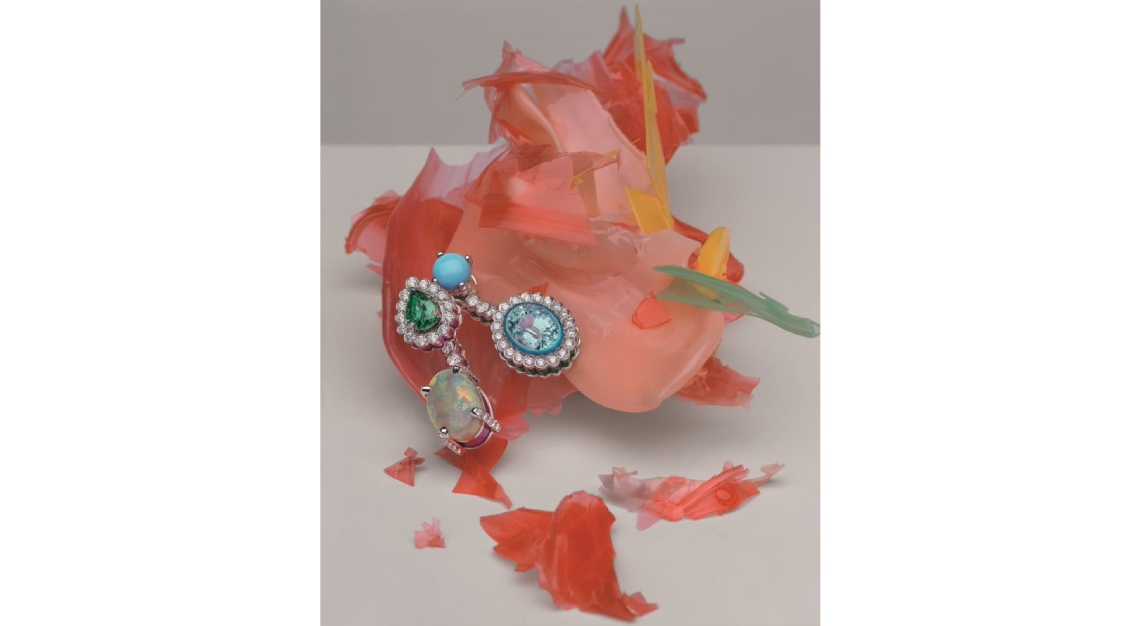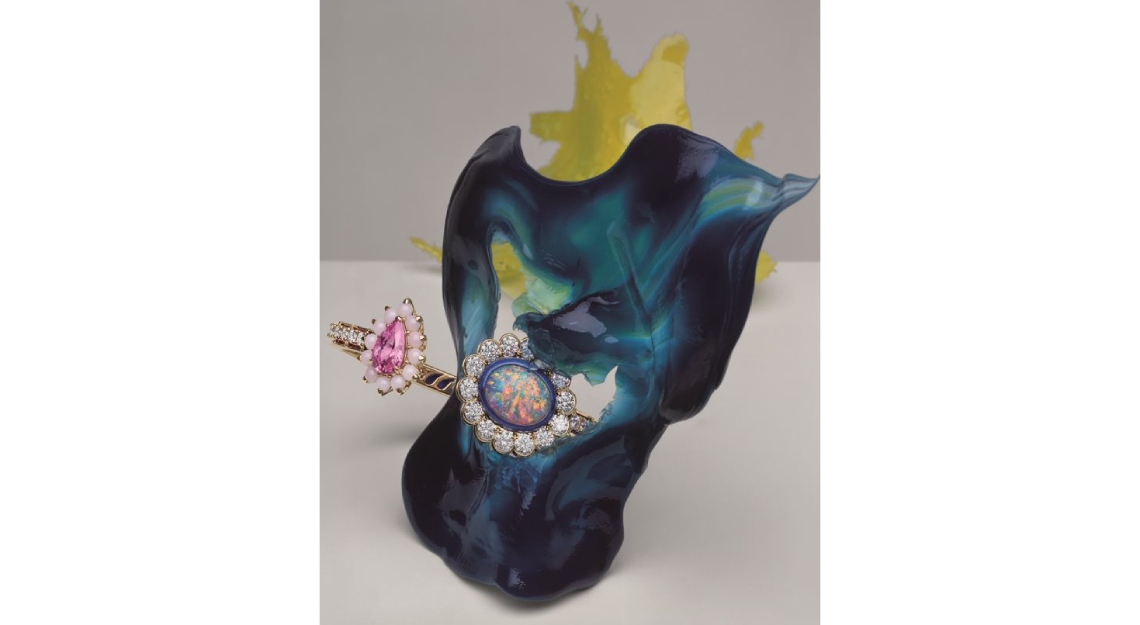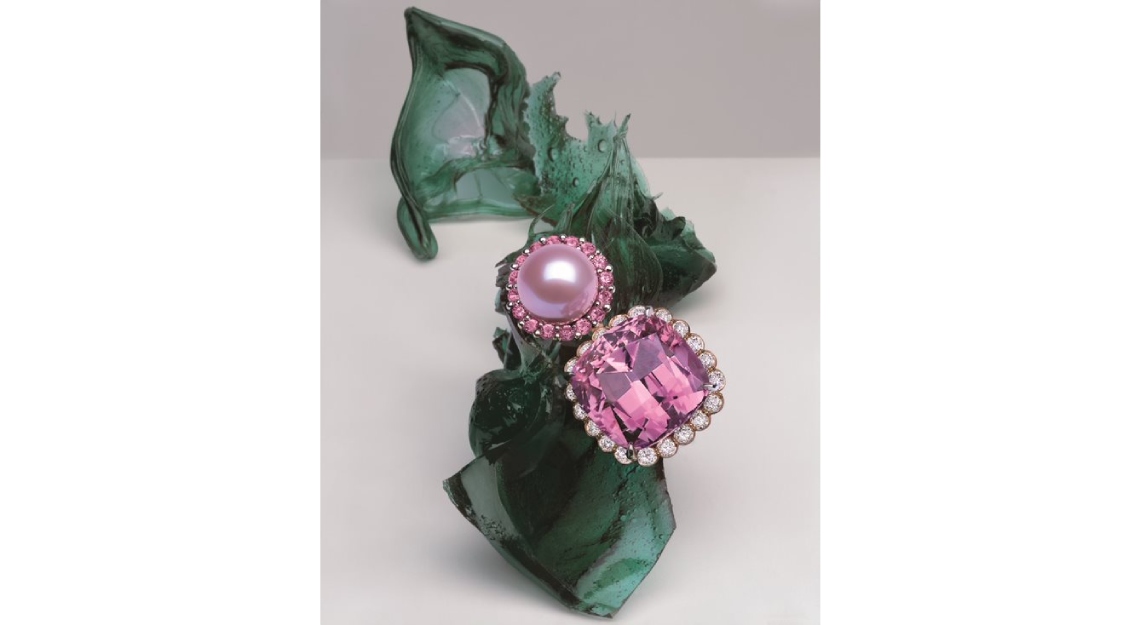 Dior unveils Dior et Moi – the French luxury brand's newest high jewellery collection is intrinsically transgressive, abstract as it is artistic
Why you should care: Underlying each of Victoire de Castellane's fascinating jewellery designs, is the innate belief that jewellery, above all else, is deeply invested in the emotions – sentimentality being nothing but the expression of one's narrative, always and only rooted in the personal. Nowhere is this more clearly manifested than in Dior et Moi, Dior's latest high jewellery collection, next in line to the Gem Dior collection released last year. 39 creations bear the imprint of Dior Joaillerie's artistic director, who revisits the classic theme of Toi et Moi, traditionally associated with mutual love and affection. And yet, the Dior et Moi collection is also intrinsically transgressive, breaking away from emblematic duos to embrace unconventional colours, proportions and shapes. A masterful blend of technical virtuosity and artistic essence, we read in each creation a certain libertarian defiance – for is not freedom the ultimate expression of the self?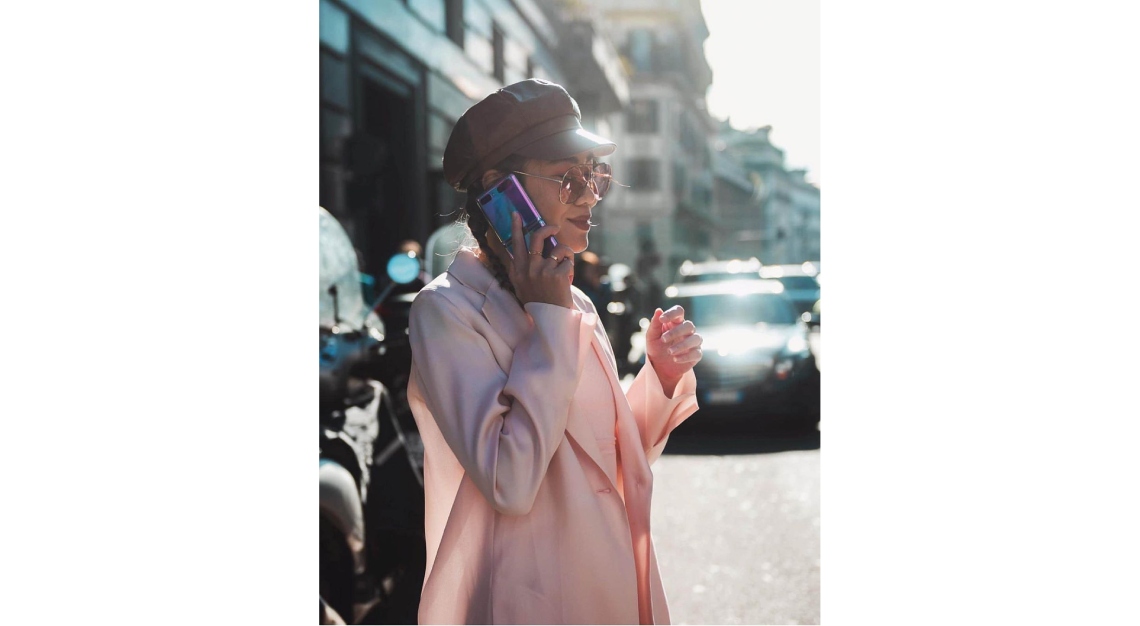 All your favourite fashion brands, now available on Kwang Sia's newly launched online store: A Bathing Ape, Diesel, Gerts Cashmere, Hugo Boss, Max Mara, Y-3 and more
Why you should care: Yes, we know. Nothing beats the lockdown blues like an all-out shopping spree (all online, of course), when everything else remains pretty much closed off. A gush of adrenaline is a much-needed release of pent-up energy, after having been cooped up for way too long than we're used to – plus, it always feels good to have something new anyway, every once in a while. For those of you who might have already been splurging this circuit breaker, why stop now?
Kwang Sia, one of Southeast Asia's leading premium fashion retailer, has only just launched its online store, featuring all your favourite fashion brands, such as A Bathing Ape, Diesel, Gerts Cashmere, Hugo Boss, Max Mara, Y-3 and more. The fashion retailer's end of season sale has begun, which means you'd get to enjoy discounts of up to 40 per cent for participating brands, as well as free shipping, until the end of the circuit breaker.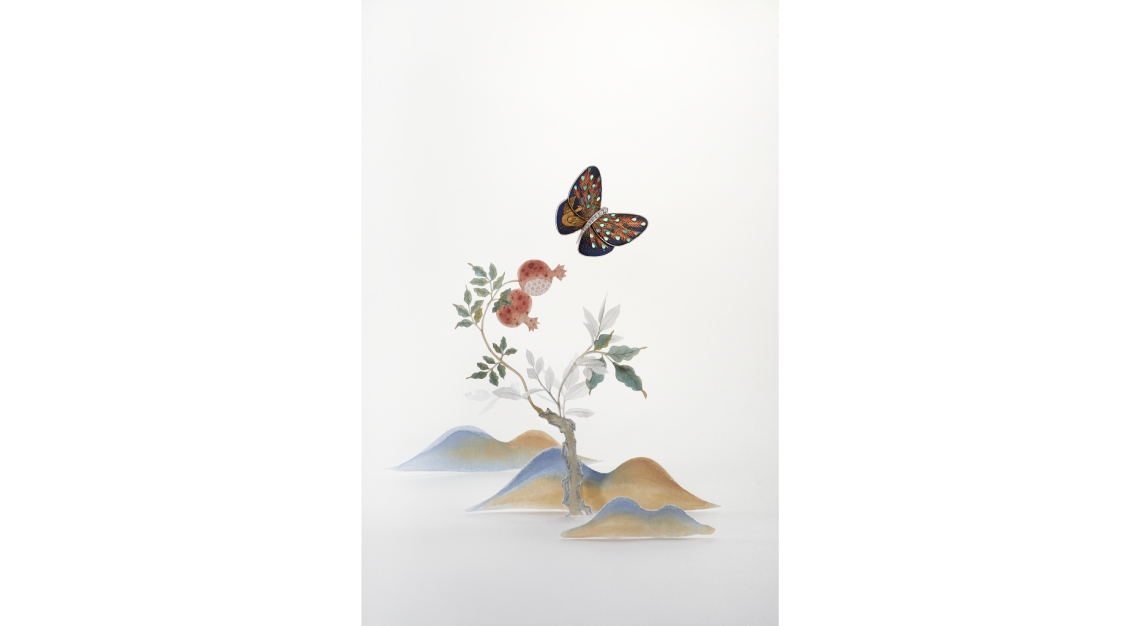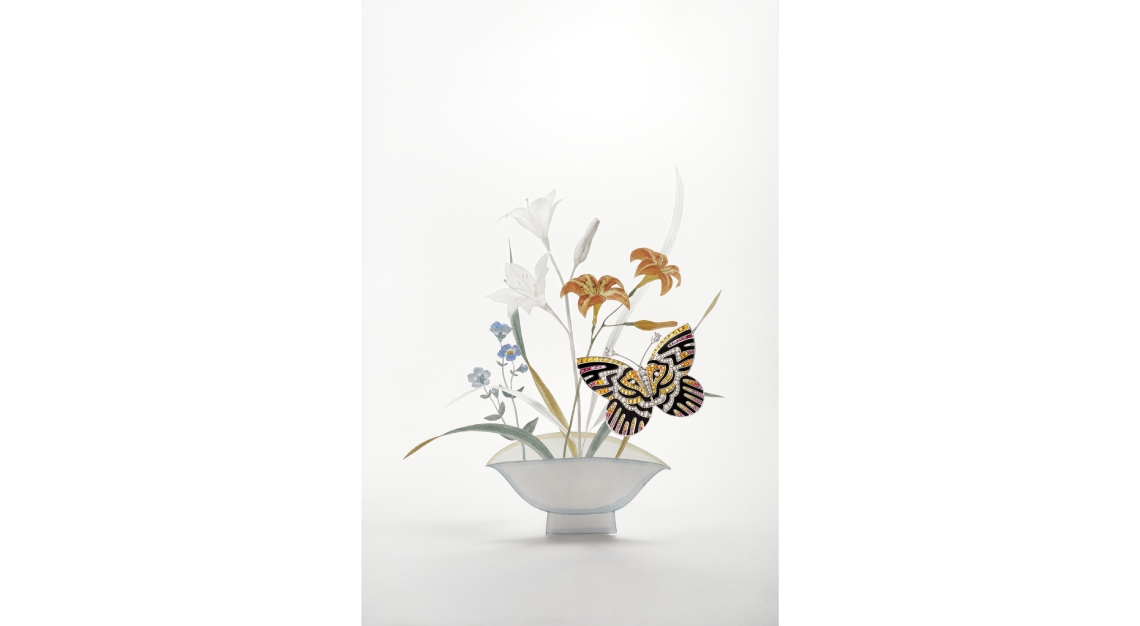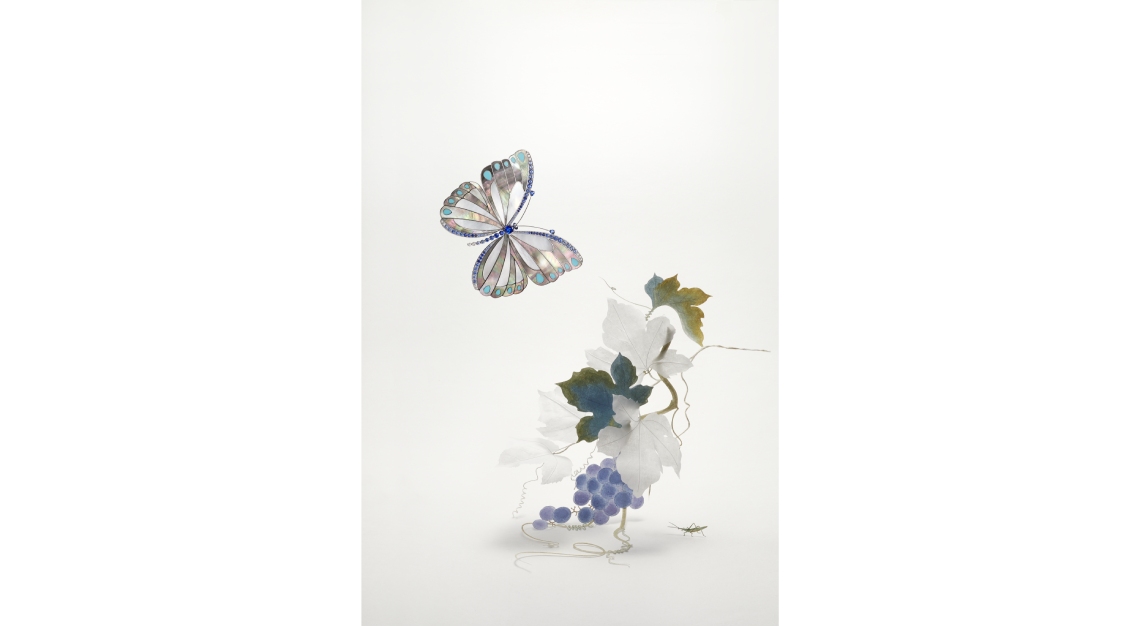 Younghee Suh brings Van Cleef & Arpels' Lacquered Butterflies to life
Why you should care: Much in nature is to be rightly revered. Its raw power has the capacity to leave us quaking in awe, and much of its mysteries, even with the advent of science, remain yet to be unravelled. Yet, there is also much to gleam from its immense elegance and delicacy. It is no surprise, then, that French Maison Van Cleef & Arpels has long had an affinity with nature, as a treasured muse for much of its pieces. Most recently, in a collaboration with Younghee Suh, the Maison's iconic Lacquered Butterflies are brought to life, in a series of compositions steeped in a style of art from the Joseon dynasty. The collection, made of hanji paper and skilfully rendered with traditional painting techniques, celebrates the authenticity and perfection of nature, sophisticated in its sheer simplicity.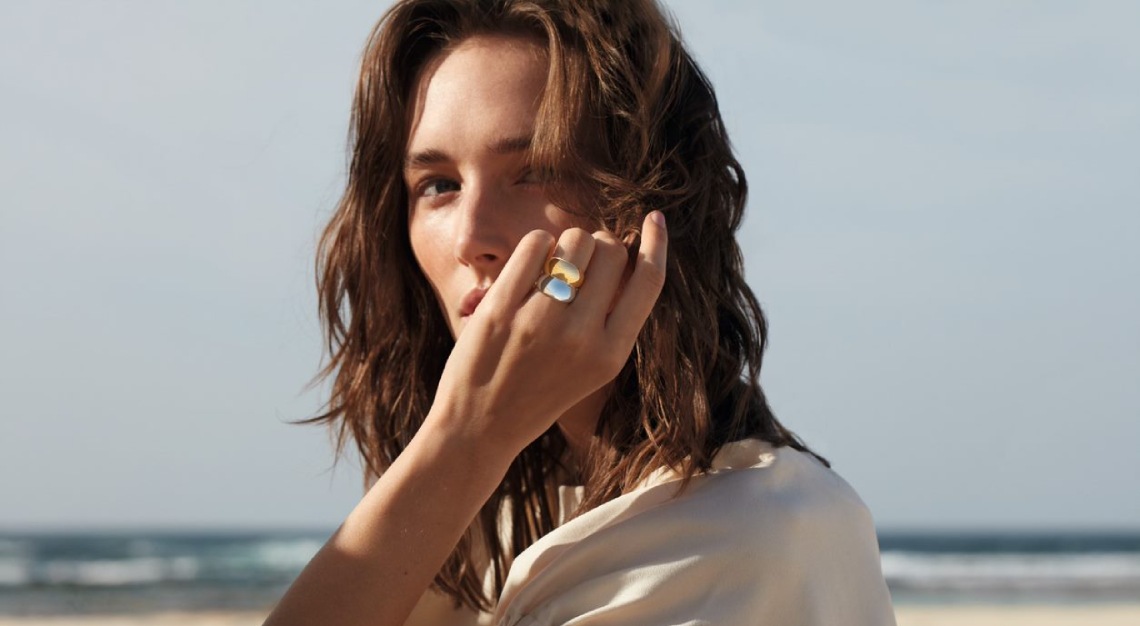 Bold yet minimalistic – Georg Jensen presents Curve by Regitze Overgaard
Why you should care: There is, perhaps, no better jewellery more adeptly suited for the every day, than Georg Jensen's Curve collection, designed by Danish silversmith Regitze Overgaard. Simple in its design, yet in no ways simplistic, Overgaard seamlessly extends her expertise in cloudlike forms of jewellery, to the Curve collection. The result is a boldly minimalistic piece of jewellery, simultaneously soft and vibrant. We can see it easily paired with just about anything, to achieve that fresh, modern look, imposing both confidence and surety.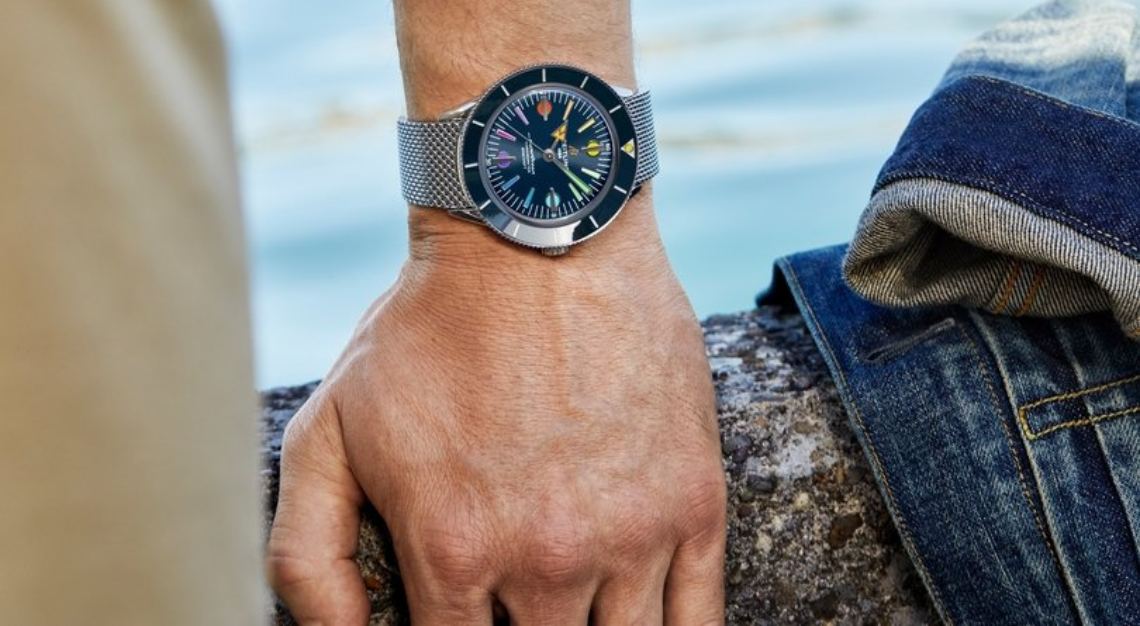 Breitling releases a limited-edition rainbow watch to honour COVID-19 frontline heroes
Why you should care: This April saw Swiss luxury watchmaker, Breitling, release the Superocean Heritage '57 Limited Edition, an eye-catching rainbow-like watch, on its first-ever summit webcast streamed globally. Now, Breitling will release a second edition of the watch, this time with a blue dial, as a symbol of hope and optimism, to honour the many healthcare professionals at the very frontline of the pandemic. Limited to a thousand pieces, part of the proceeds will be donated to charities supporting these healthcare workers, especially in those countries most severely affected during this pandemic.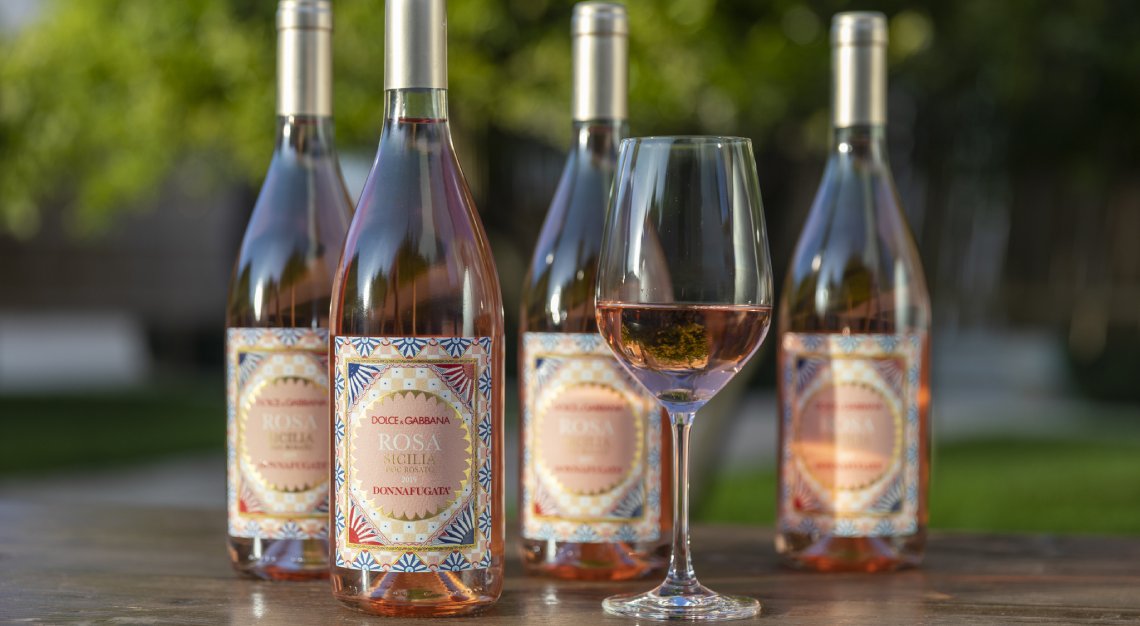 Have a taste of Sicily with Rosa, a collaboration between Dolce & Gabbana and Donnafugata
Why you should care: Rosa – the very name is pleasant to the ears, infusing a sense of cheery light-heartedness. Indeed, the latest collaboration between Italian luxury fashion house Dolce and Gabbana and wine company Donnafugata, has witnessed the birth of Rosa, a sweetly scented fruity and floral wine, the embodiment of everything Sicilian. Characterised by an original blend of two of the most important autochthonous vines of the island's tradition, Nerello Mascalese and Nocera, the Nocera grapes, from which the wine is derived, are grown on the very hills of Contessa Entellina. This accounts for Rosa's captivating fruity personality – perfect for enriching the dining table with a tinge of conviviality during these fragile times.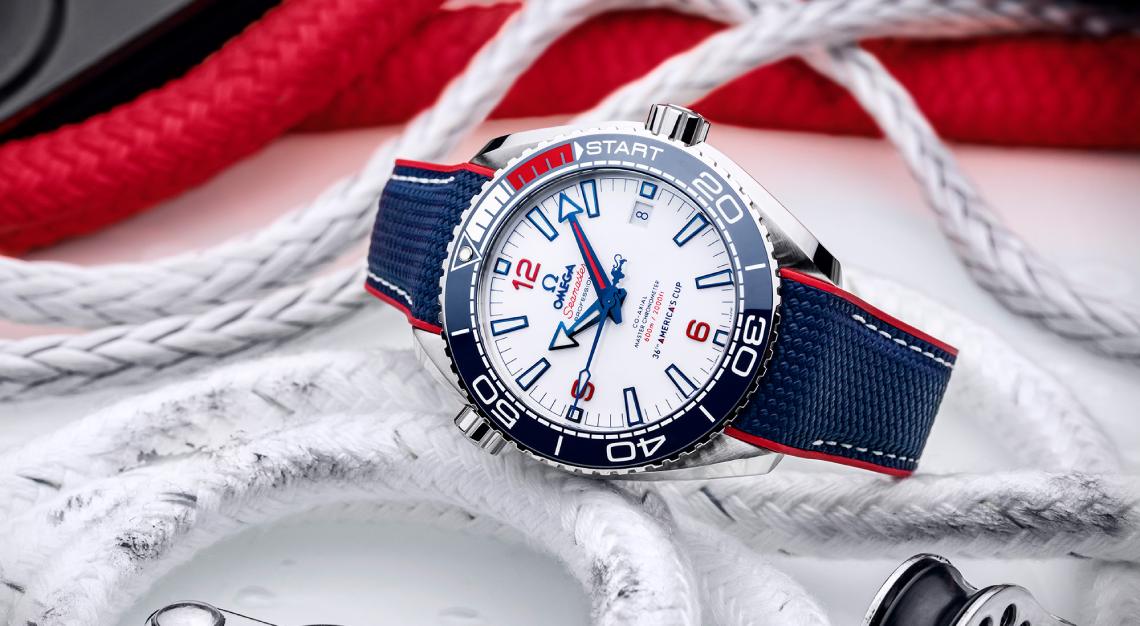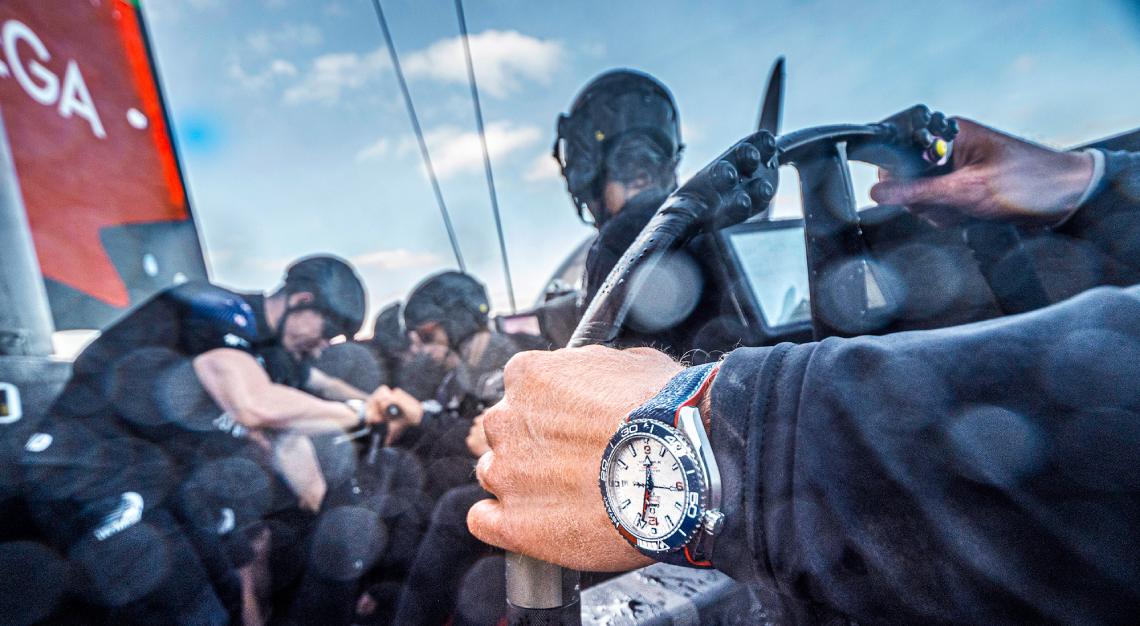 Omega launches the Omega Seamaster Planet Ocean 36th America's Cup Limited Edition in anticipation for the 36th America's Cup
Why you should care: In anticipation for the 36th America's Cup, scheduled to be held in Auckland in 2021, Omega, the official timekeeper for the event, has launched the Omega Seamaster Planet Ocean 36th America's Cup Limited Edition. What a mouthful, we know, but would you look at that thing of beauty. The timepiece draws its inspiration from the distinct red, white and blue of the America Cup's logo, which is visibly seen through its polished white ceramic dial, on the central seconds hand. Flip the watch over to its case back, and you will see said logo on a sapphire crystal, through which the Omega Master Chronometer Calibre 8900 can be seen. Yes, we can already tell – you can't wait to sport this sleek watch and take it on a sail or two.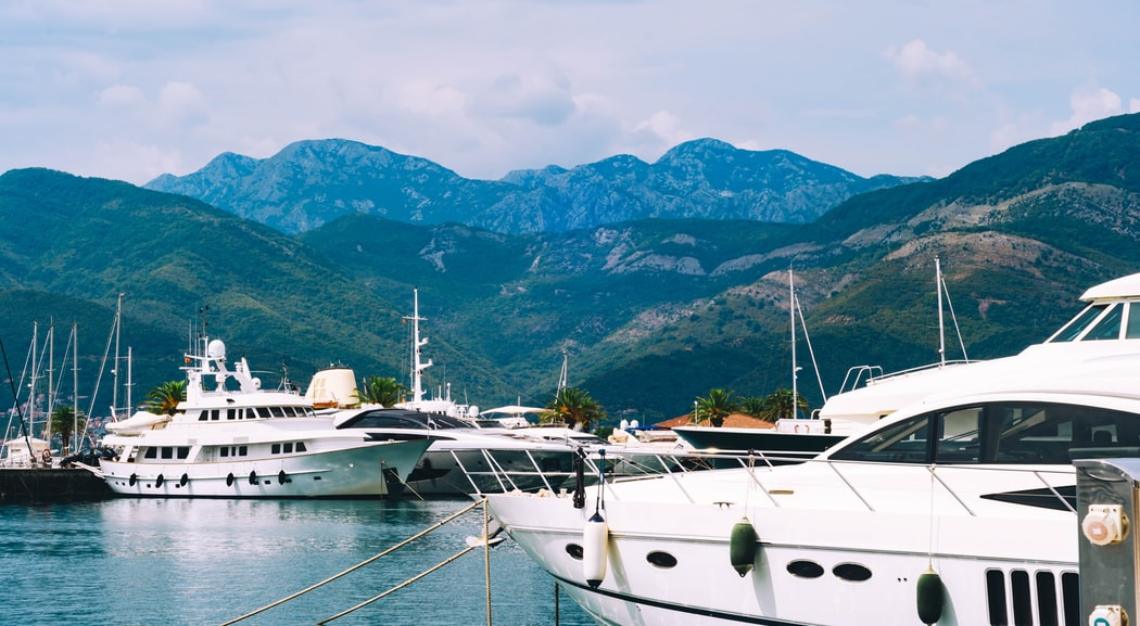 Verventia's Hong Kong Yacht Show (HKYS) is set to launch in November this year
Why you should care: Now that's at least something all boat lovers can look forward to and set their sights on for the rest of this year. The first-ever HKYS will take place in November, at a specially built temporary marina in the Kwun Tung Typhoon Shelter, adjacent to the Kai Tak Runway Park Promenade, and is set to recur annually thereafter. It's bound to be a fiesta for every type of boat lover, with custom-built superyachts, family-sized weekend boats, sailing yachts, and water sports run-arounds to peak the interests of all. With life at sea becoming an increasingly attractive option during this pandemic period, it's no wonder the HKYS has garnered this much attention.
In case you missed it: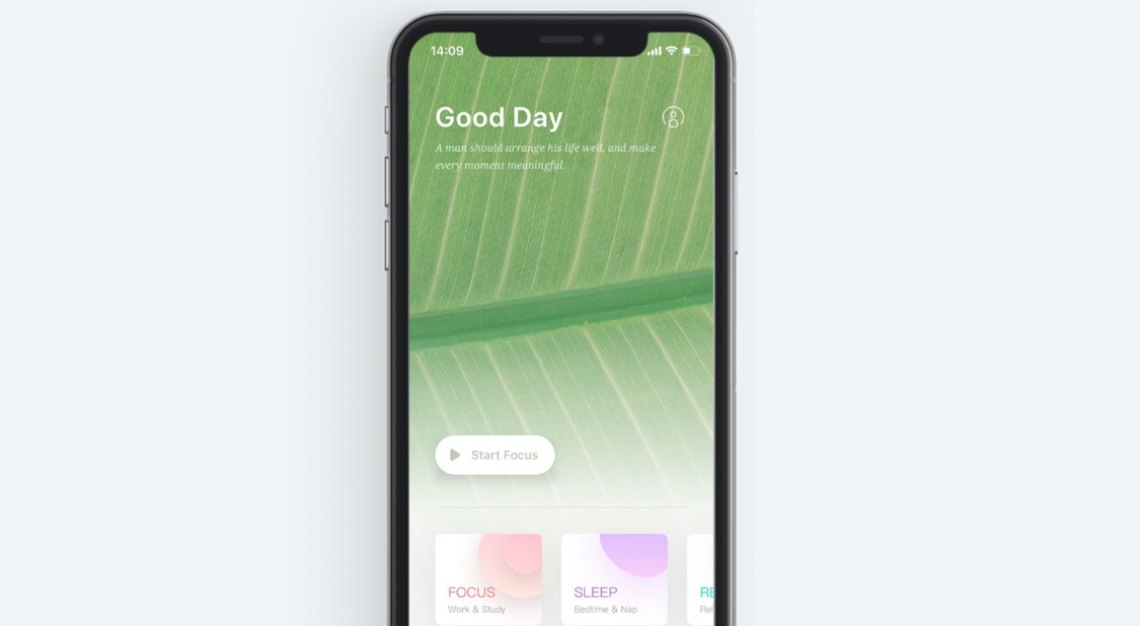 Best apps that help manage and reduce stress at work and home
Stress-busting apps like Calm, Reflectly and Tide could work wonders for those who need a breather.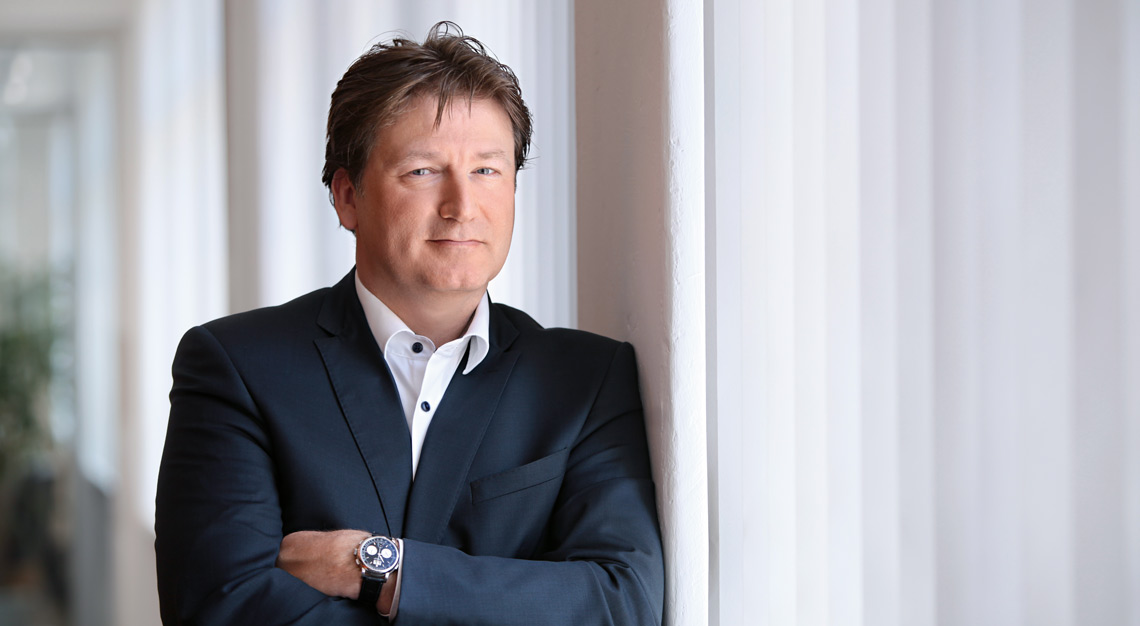 A. Lange & Söhne's Anthony de Haas on Günter Blümlein, his watchmaking background, and the controversial Odysseus
For the first Happy Hour with Robb Report session, we put A. Lange & Söhne's Anthony de Haas in the hot seat, and asked him everything our readers wanted to know. The live series continues with another episode (26 May, 730pm) with IWC's Christian Knoop.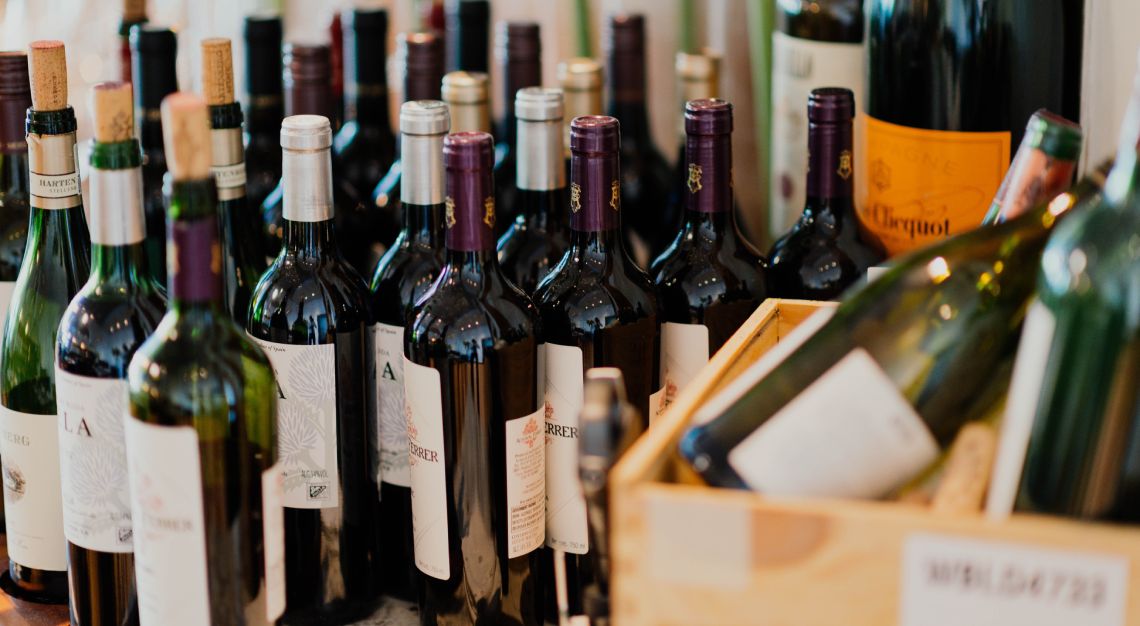 Robert Parker Wine Advocate: Enjoy complimentary, unrestricted access to over 400,000 professional wine ratings and reviews, and everything else wine-related
Robert Parker Wine Advocate is the definitive consumer's guide to fine wine. A one-month complimentary subscription to an unlimited array of wine ratings and reviews is an offer we find too enticing to resist.