Known as
Bugatti Residences by Binghatti, the automaker's

 first branded residences will be located in the city's bustling Business Bay
Bugatti's got your next crash pad in the UAE sorted.
The French marque has decided to build its first branded residences in the heart of Dubai. Conceived in partnership with Emirati developer Binghatti, the sculptural skyscraper will reportedly bring the "breeze and feel of the French Riviera" into the city's bustling Business Bay. Of course, the digs pack a few perks for petrolheads, too.
Christened simply Bugatti Residences by Binghatti, the tower will include 171 Riviera Mansions and 11 Sky Mansion Penthouses that will each be finished to the standard of a multimillion-dollar hypercar. Residents will also have access to an exclusive members-only club and a throng of glitzy amenities. There will even be garage-to-penthouse car lifts, because, well, how else are you supposed to get into your Chiron?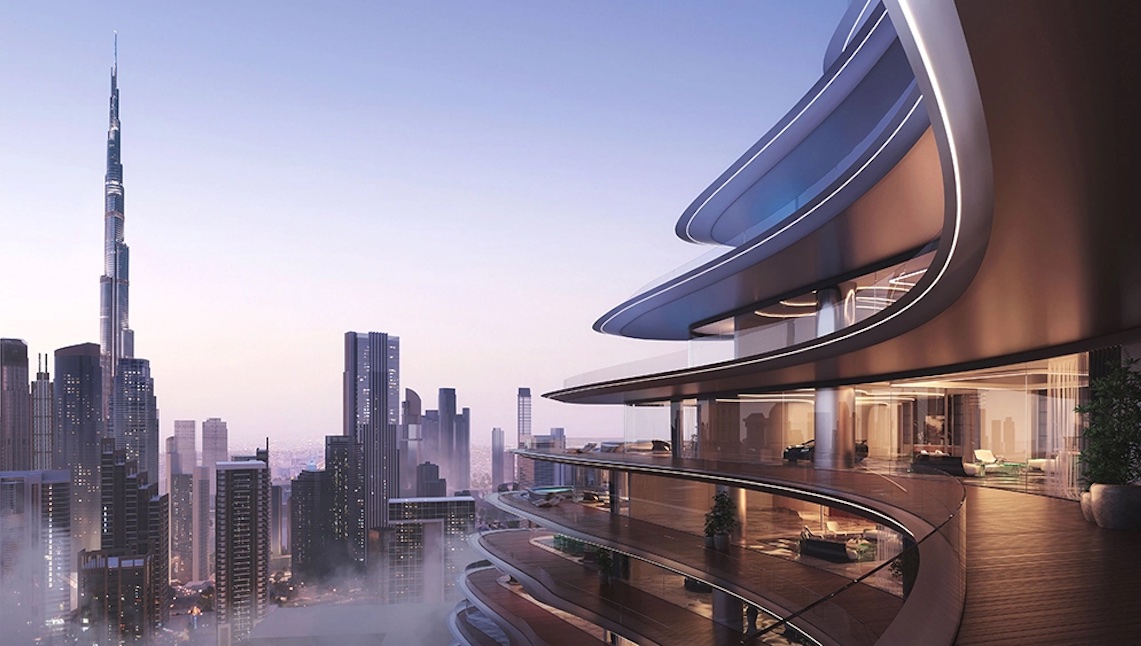 The gold-hued foyer is accented by wavy lines of recessed lighting and towering glass walls that set the luxurious tone for the rest of the building. A few floors up, there is a stunning Riviera-inspired beach where you can pretend like you're in Cannes. The condos sit higher still to ensure you have breathtaking views of the Burj Khalifa from the respective private balconies.
All residences will offer spacious living areas "adorned with the finest material selection the world has to offer," according to the Bugatti. The abodes will also showcase a subtle palette and sleek furnishings in line with understated French luxury. The layout of each penthouse will be customised to the owner, of course. The top-tier pads also come with that convenient car lift.
Other highlights of the tower include a private pool, a spa, a fitness club, a chef's table, and a private valet. Residents can also make use of a chauffeur and concierge.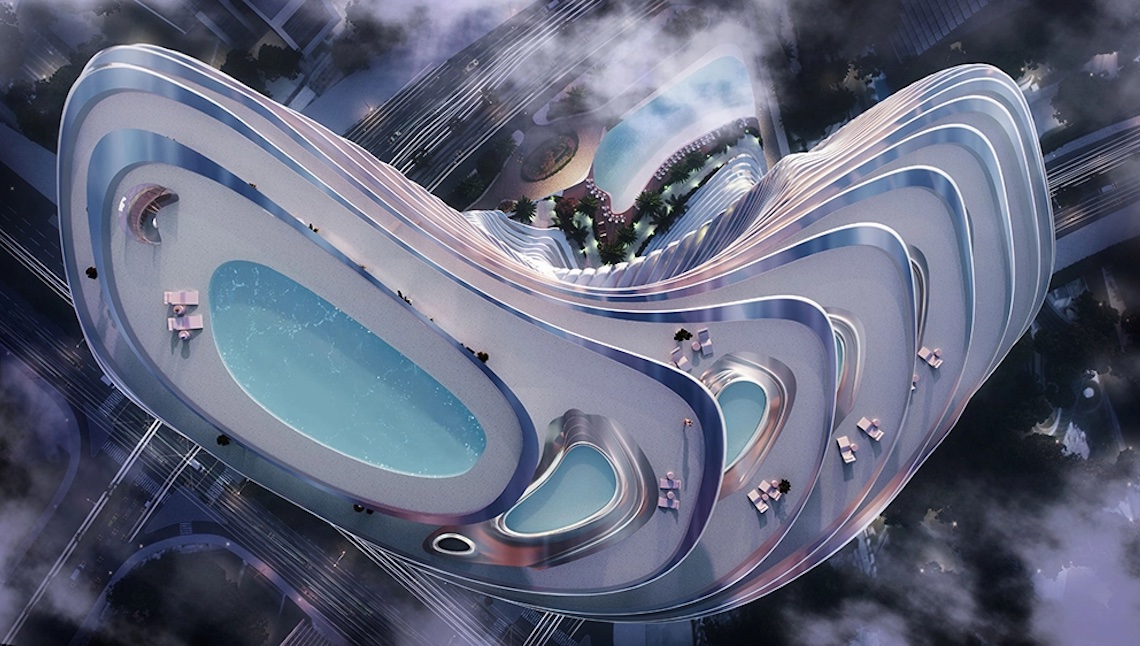 This is certainly a smart move by Bugatti. Branded residences are booming. In fact, the sector has grown 150 per cent over the past decade, according to Savills. Nameplates such as Aston Martin and Porsche have entered the real estate industry. So too have fashion houses like Fendi and Bulgari. The folks at Molsheim are in good company, then.
Bugatti has yet to announce a launch date or pricing for the new residences, but we'll keep you updated.
This article was first published on Robb Report USA