Pow Ying Hern believes that good design—whether in products or events—is about solving problems we never knew we had
Editor's note: See other Mind Your Business interviews here.
Unlike his classmates, who had typical ambitions to become policemen or astronauts when they grew up, young Pow Ying Hern wanted to become a businessman. Exactly what type of business he wanted to be in was a question he could only answer about a decade later, when he discovered his leanings as an autophile.
Determined to make his career all about cars—specifically, the design of them—Pow enrolled to study product design at Nanyang Technological University (NTU). Upon the completion of his master's degree, which he did in Milan on a scholarship, Pow landed his dream job: designing cars for Bertone, the coachbuilder known for building icons such as the Alfa Romeo Giulietta Sprint, Lamborghini Miura, and Ferrari 250 GT SWB Berlinetta Speciale.
Unfortunately, the dream was cut short when Bertone declared bankruptcy in 2014. Back in Singapore, Pow realised how dire his chances of finding a job were in a region where the car design industry is non-existent. "It wasn't like looking for a needle in a haystack, because I didn't even know where the haystack was," he recalls.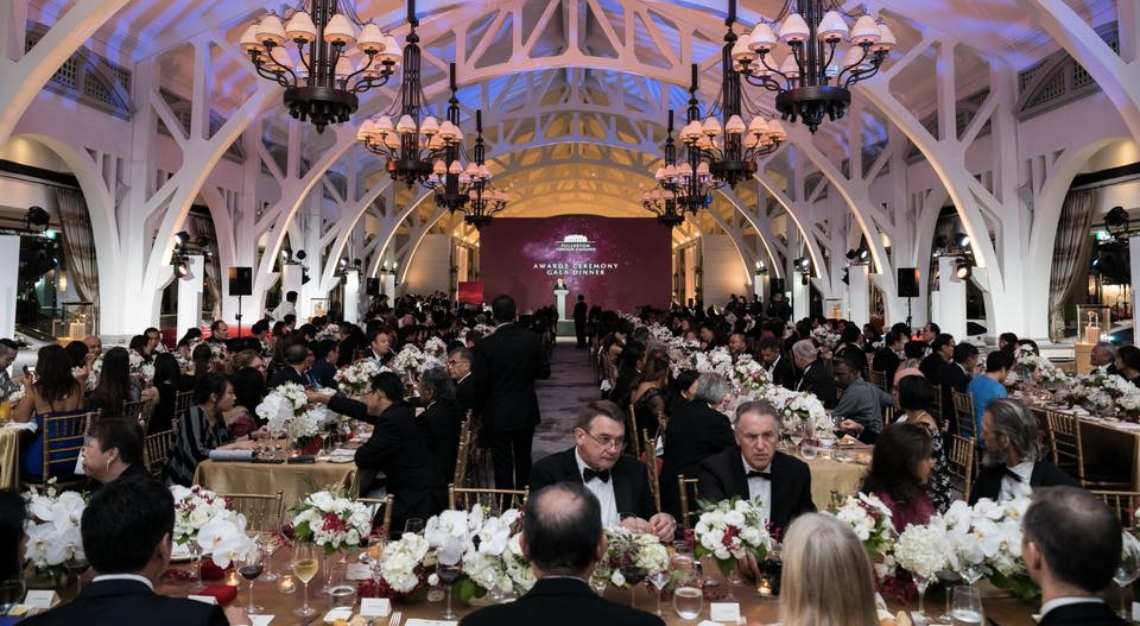 Pow's break came when he met Michael Lee through a mutual friend in 2018. Lee, then the founder and CEO of fledging experiential design and events firm Hustle & Bustle, needed branding work done for one of the company's very first events: the inaugural Fullerton Concours d'Elegance car show. He jumped at the chance, saying, "you had me at 'car'."
Today, Pow is the co-founder and chief creative officer at Hustle & Bustle, a career trajectory that he says isn't as far removed from car design as it may appear on the surface. "Event design is a higher form of experience design, which, in turn, is in everything, such as product, car or web design," he explains. "It all revolves around one thing: how a user interfaces with the thing they are about to experience. The way you plan the experience would decide the rise and fall of your product—and event—offering."
Currently, Pow is putting his magic touch on Van Gogh: The Immersive Experience, an experiential art exhibition that allows visitors to step right into Dutch master's famous paintings. The wildly popular showcase has been seen by more than five million visitors in the USA and Europe since it began its run in 2017. The Singapore edition marks the exhibition's debut in Southeast Asia, and features more than 2,600sqm of digital projections and anamorphic visuals. The event will run until 1 October 2023 at Resorts World Sentosa.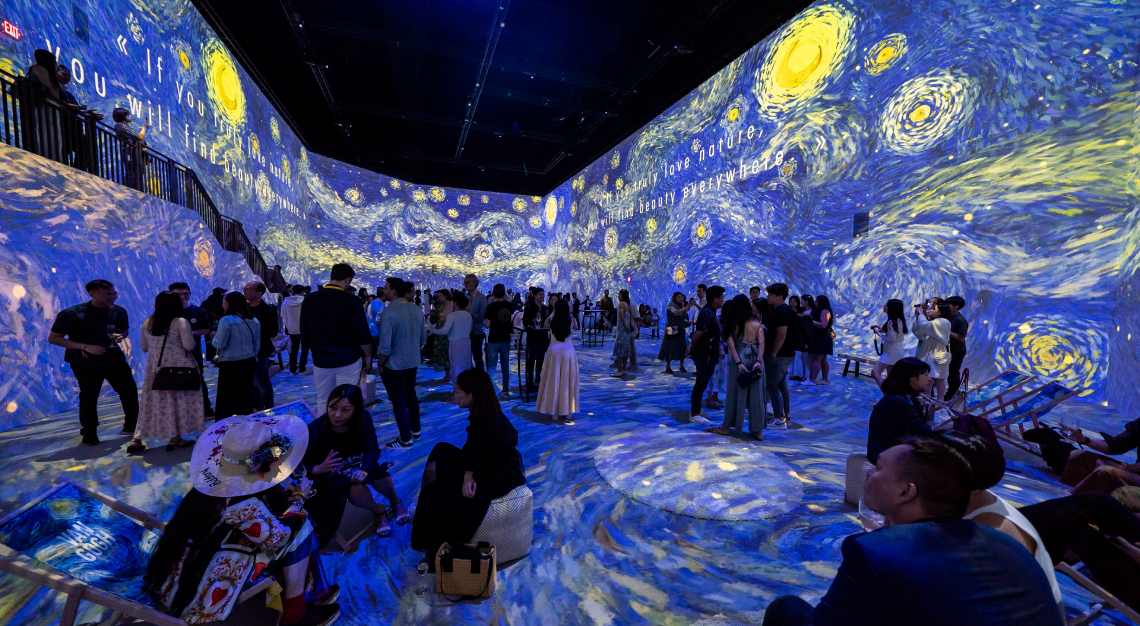 You've been hired to create the perfect event for Pow (yourself). Describe it.
Pow Ying Hern (YH): It would have a strong emphasis on storytelling, something that would leave me with more questions than answers. I would send myself a fun invitation like something straight out of Netflix's Glass Onion (an intricate puzzle box with multiple layers, each revealed only after the puzzle on the preceding layer has been solved) and have a reception that gradually unfolds into events when I least expect it. The most important thing is to ensure that the guest experience journey is non-linear, so that I can create my own journey. I would like it to be like stepping into a role playing game where the experience tells me a different story every single time.
As the co-founder of Hustle & Bustle, what do you think of hustle culture?
YH: The hustle culture has to constantly evolve. We need to work hard, but also work smart. The way to working smart is to have a stronger understanding of yourself and the industry so that you know what shortcuts to take. Hustle culture today is more about intelligence, learning how not to do the unnecessary stuff.
What turns you on creatively?
YH: When a design, product, or an experience solves a problem elegantly before we even realise that there is a problem. I'm always inspired by the first-generation iPod, which was designed in an era when most of us were still using Discmans or Walkmans. The screen and the click wheel design heralded the age of user interface and user experience before they were even a thing. The ingenuity to see ahead to a problem and solve it gracefully is something I constantly tell myself to do when I approach any project.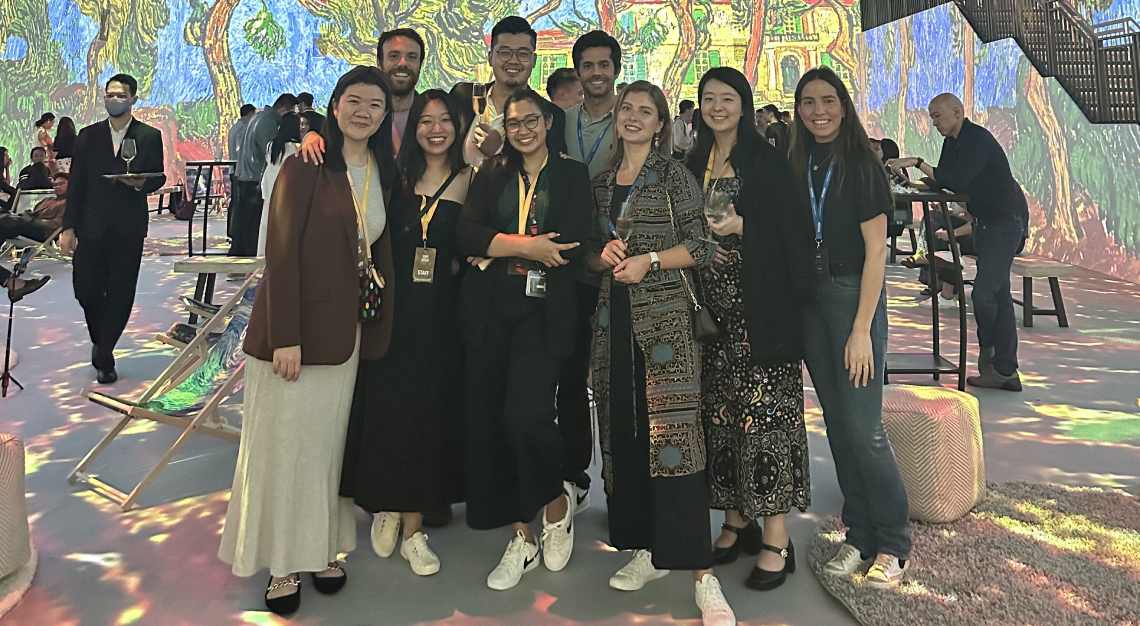 What do you consider the most underrated virtue?
YH: Compassion, especially in the corporate world, is the most underrated virtue. But I'm always guided by my alma mater's vision, which states that we should live with passion and lead with compassion. I strongly believe that a great company begins with a happy and loving team, because the results of the work that you do will show how you feel within.
Describe yourself in three words.
YH: I "never say die". I simply refuse to accept the curveballs that life throws at me. I will take the curveball, bat it as far away from me as possible, and run.
What's three words you would like others to describe you with when you pass?
YH: Definitely not that I never said die, because I would be dead (laughs). I would like them to say that I was a blaze of glory; I want to go down in a blaze of glory.