Attention Jane Austen fans, now's your chance to star in your very own period piece at this 11th-century English manor
In the novel, the estate ended up falling into the hands of the conceited Mr Collins, the insufferable man who offered to take Elizabeth's hand in matrimony, but was brutally rejected twice. However, fret not, as the odds of your father's distant cousin knocking on your door to acquire the estate probably won't happen anytime soon. Unfortunately, neither will Mr Darcy.
The historic manor, also known as Luckington Court, featured in the BBC's 1995 adaptation of Pride and Prejudice miniseries starring Elizabeth Bennet (Jennifer Ehle) and Mr Darcy (Colin Firth) is now available on the market, attached with a steep asking price of £6 million (S$10.1 million).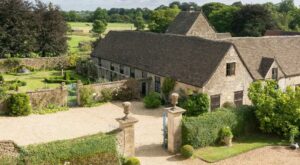 Aside from its rich history of starring in a hit BBC miniseries, there are actually royal ties attached to the property. Built in the 11th century, it was first owned by King Harold II sometime before 1066, who was killed later that year in the Battle of Hastings. Bought by Lieutenant Colonel Trevor Horn, the first director and course designer of Badminton Horse Trials, in 1947, the estate has since undergone an extensive process of remodelling and modernisation by his daughter over the past 20 years. Paired with modern finishes and decor, the English manor still retains its original Tudor details as well as a 16th-century remodel, featuring a Grade II* Listed Cotswold stone detached dwelling.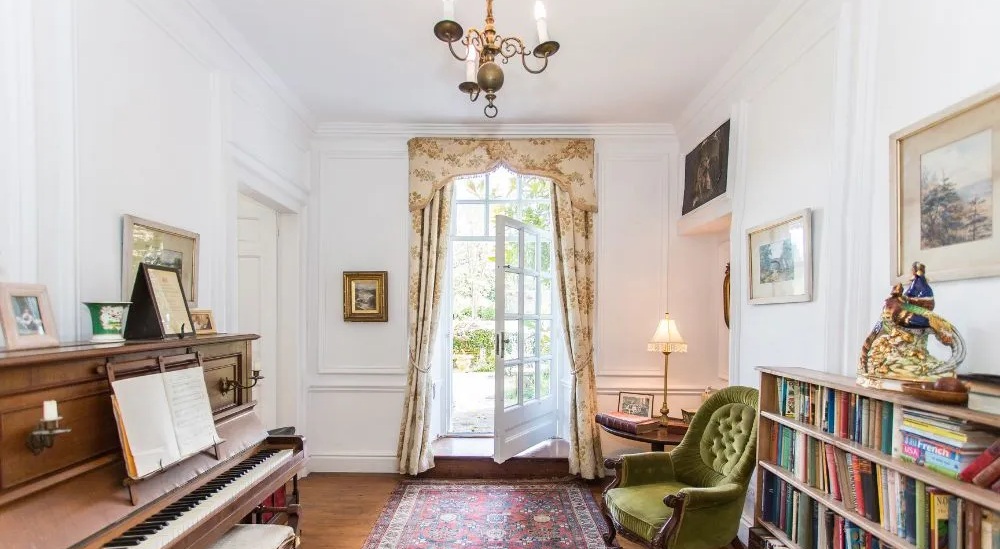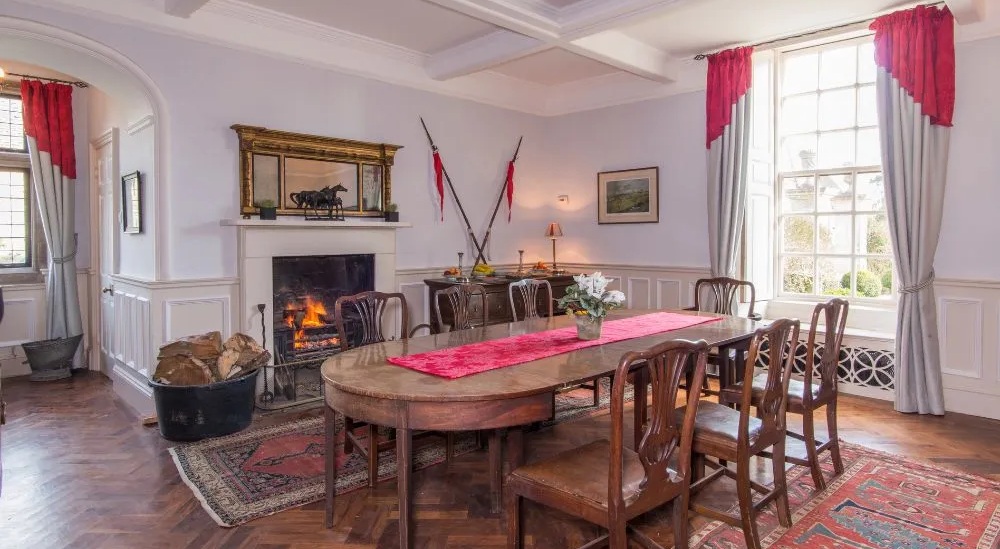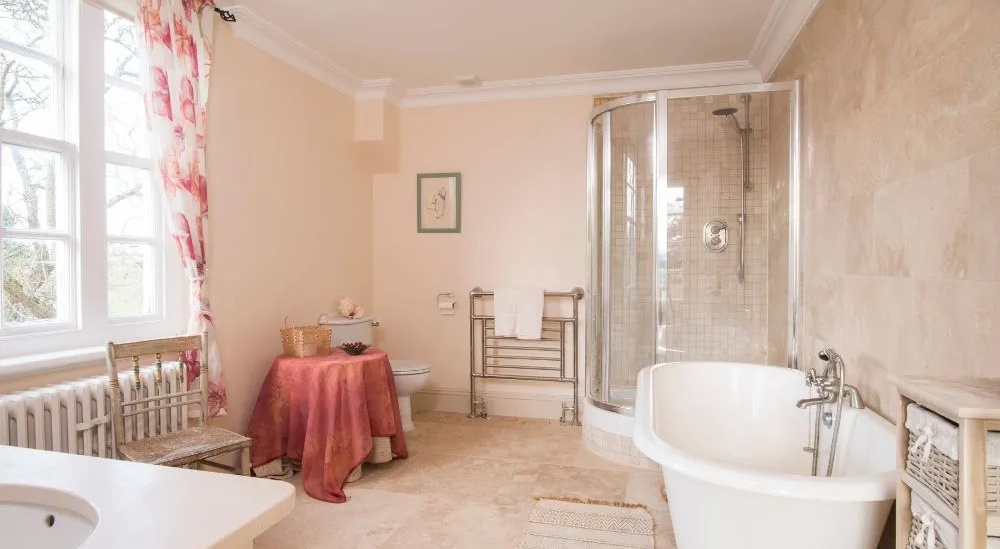 Per the listing description, it's an "exemplary English country dwelling house" that features "elegant well-proportioned rooms, good ceiling heights, and tall sash windows." The estate's main house features eight bedrooms on the first floor—four of which have ensuite facilities with a further three separate bathrooms. The second floor houses integral flat accommodations consisting of an open-concept kitchen, more bedrooms, a separate games room, sitting room as well as an attic.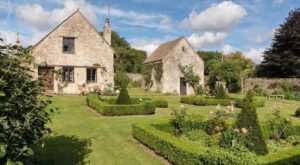 In addition to the main residence, the 7.7-hectare estate includes multiple outbuildings, including five cottages, a Cotswold stone storage shed, a cattle building and two former bull pens, in addition to a cattle yard, "general purpose building," and two further pole barns that could be used as equestrian facilities, the listing notes. The expansive grassland offers solid farming, residential and commercial income streams. 
"Rarely does a property of this quality and in such a sought-after location come up for sale," Woolley & Wallis partner Richard Nocton said in a statement. "Its excellent condition, additional accommodation and manageable land will provide the buyer with not only a desirable estate but a country lifestyle in a rural community and yet, close to the amenities of Cirencester, Bath, Bristol and easy connections to London."