Orchlon

Enkhtsetseg, founder and CEO of URECA, wants to revolutionise the way we think about carbon credits
Editor's note: See other Robb Reader interviews here.
While it's generally admitted that carbon credits can be an effective tool in reducing carbon emissions globally, an overall lack of transparency and accessibility, coupled with inefficient and costly verification processes means their potential has been largely left untapped. 
Singapore-based climate tech start-up URECA hopes to bridge that gap by building a platform that facilitates the trading and offsetting of verified, high-quality carbon credits in an open and accessible manner. Using blockchain technology and deep machine learning verification systems, it's the first-ever marketplace that lets just about anyone invest in meaningful climate action, empowering both grassroots communities and businesses to offset their carbon footprint and transition to carbon neutrality. Orchlon Enkhtsetseg, founder and CEO of URECA shares more about the platform and his start-up journey thus far.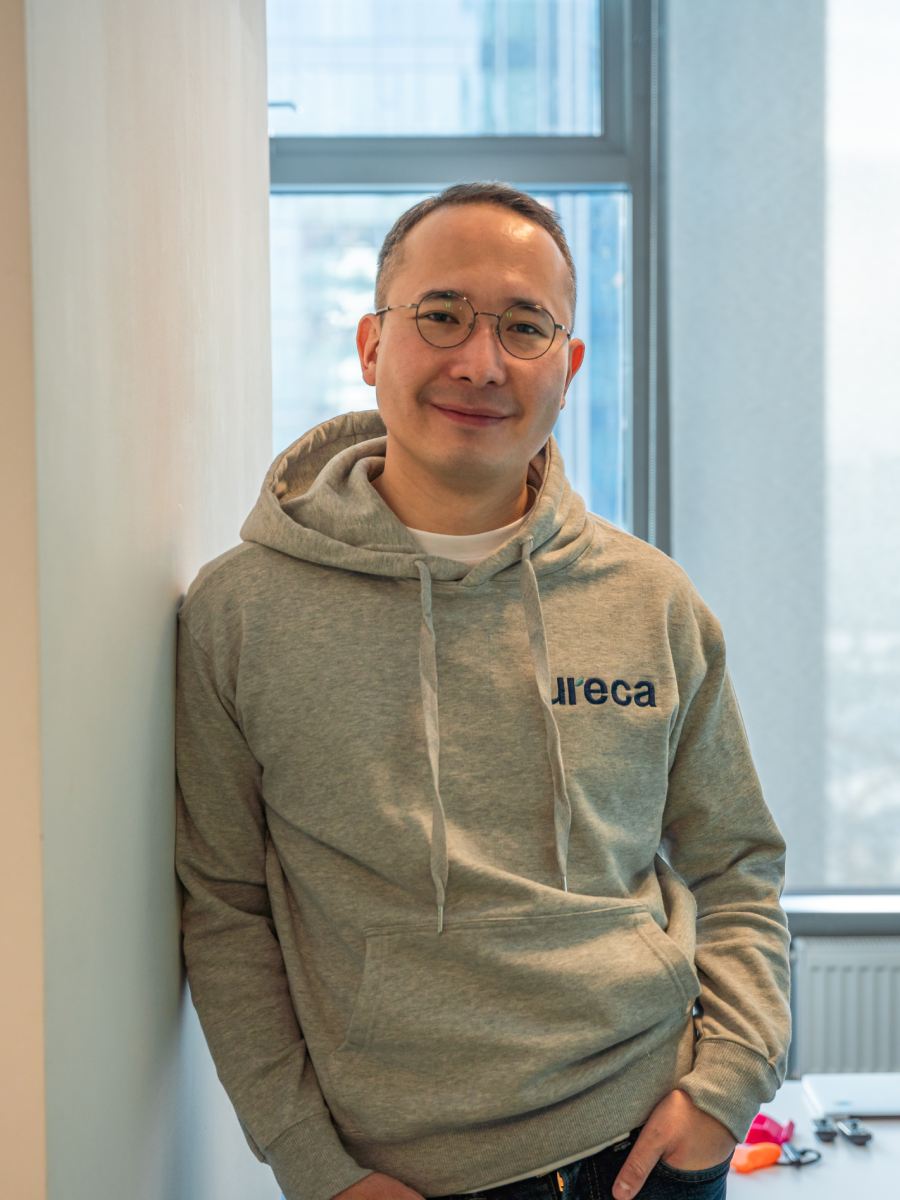 "The predominant discourse around climate change has largely been centred on fearmongering, scaring people into taking climate action otherwise the world comes crashing down. The key to fighting climate change, however, lies in equitable economic development. People can't afford to care about climate change unless they're in a position where they don't have to worry about their basic needs. 
URECA is an accessible platform where people are rewarded with social and financial incentives to play their part in combating climate change. Recently, we conducted a pilot test in Mongolia where families living in yurts have been accredited for their emissions reductions upon making the switch to using electric heaters. The carbon credits generated by those families were then put up for auction for charity. As it stands, the current bidding is priced at US$15,000 (and counting) for a single credit. It's a powerful showcase of how carbon financing can empower people on the ground to effect positive climate change within their respective capacities. 
Many people have the illusion that they must drop everything and take a huge risk if they want to create real change. That's nowhere near the truth. In reality, there are many great ways for people to make an impact in different organisations—whether it be for-profit organisations or NGOs—at different points in their lives. But if you believe that only you can accomplish something much better than the rest of the world can, you must be very honest with yourself to do it for the right reasons. Without that sort of radical honesty, you're not going to be headed on a sustainable trajectory. 
Properly framing a problem is the first key step to take in any sort of leadership setting. Prior to founding URECA, I was tasked with building a wind farm in the middle of the Gobi desert. It was an incredibly stressful period because I had zero engineering experience. The breakthrough moment came when I realised that I didn't need to know how to build a wind farm—I just needed to gather a team of people who did. When you reframe the problem in such a way, it makes you much calmer. There are very few people who really understand how things work. The smart people are the ones who realise that "I'm really not that great." 
Being a start-up founder feels like you're holding a beautiful piece of pottery that isn't glued together. You're constantly on your toes, so as not to do anything that will cause it to shatter. The best way to counterbalance all that fear and anxiety is to have a genuine, authentic buy-in and connection to why you started this journey in the first place and why it matters, as an anchor that you can hold on to."