Pietro Beccari, who has helmed the house since 2018, will become chairman and CEO of Louis Vuitton
Another day, another LVMH scion given a leadership position by father Bernard Arnault.
The LVMH chairman, currently the world's richest person with a net worth of US$178 billion, appointed his daughter, Delphine, to run Christian Dior Couture on Wednesday. It's the second-biggest brand in the French luxury conglomerate's portfolio.
Delphine, who has been the executive VP of Louis Vuitton since 2013, will take over from Pietro Beccari as chairman and CEO of Dior on February 1. Beccari, who has helmed the house since 2018, will now become chairman and CEO of Louis Vuitton.
It's somewhat of a full-circle moment for Delphine. The 47-year-old worked at Dior for 12 years in the early 2000s, cutting her teeth in the shoe department before rising to become a deputy general manager. She also joined the LVMH board in 2003 and was the first woman and youngest person to serve on it. For the past decade, Delphine has been number two in charge at LV and has been responsible for all of the maison's product activities.
"Under her leadership, the desirability of Louis Vuitton products advanced significantly, enabling the brand to regularly set new sales records," Bernard said in a statement. "Her keen insights and incomparable experience will be decisive assets in driving the ongoing development of Christian Dior."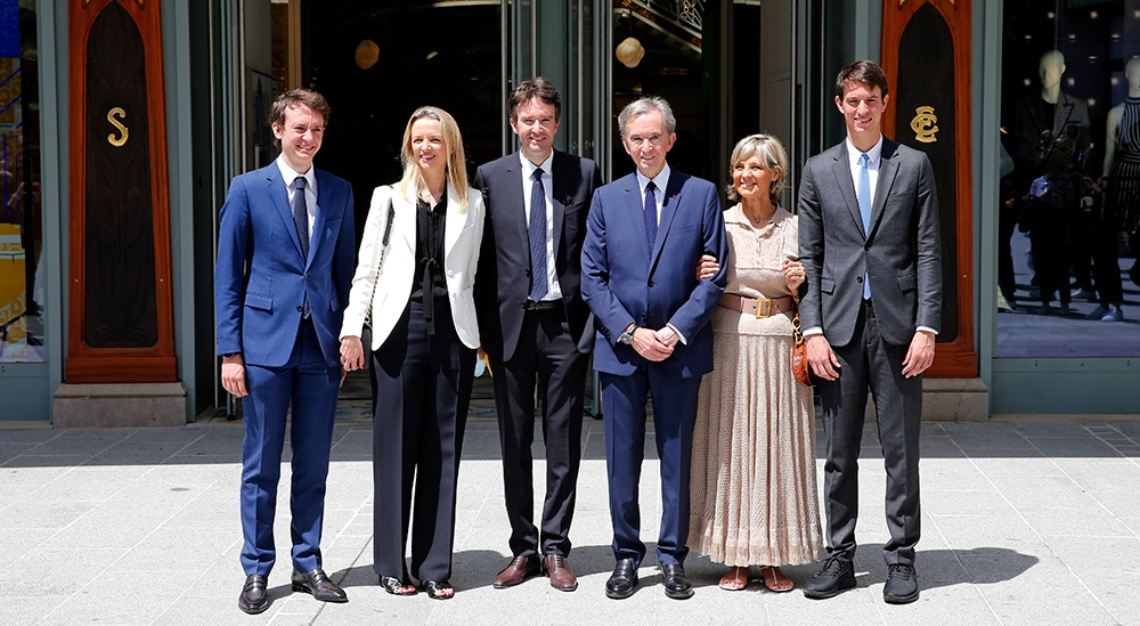 Delphine's appointment comes just one month after the billionaire patriarch named his son Antoine as chief executive and chair of Christian Dior SE, the holding company that owns the majority of the family's stake in luxury conglomerate LVMH. All five of his children now hold senior positions within the French company: Alexandre Arnault is an executive at Tiffany & Co.; Frederic Arnault is chief executive of TAG Heuer; and Jean Arnault takes care of marketing and product development for Louis Vuitton's watches division.
Bernard appears to be tightening his family's grip on LVMH, and for good reason: It's now Europe's most valuable company, worth about US$408 billion. As for which child takes over as chairman of the group, we'll have to wait and see. LVMH recently changed the maximum age of its CEO from 75 to 80 to give 73-year-old Bernard a few more years in the top spot.
This article was first published on Robb Report USA