From major-name retailers to curated indie stores, hand-knit sweaters have become a surprisingly hot commodity
Formerly lampooned as the hopelessly uncool gift you might receive from your grandmother at Christmastime, hand-knit sweaters are enjoying a new cachet. Today they're stocked by such blue-chip menswear brands as Ralph Lauren, Sid Mashburn and Drake's, as well as independent retailers including Standard & Strange and No Man Walks Alone. And many are priced at a level comparable to cashmere—transforming the homespun garment into a subtle flex.    
Standard & Strange co-founder Jeremy Smith, whose business stocks crewneck sweaters and cardigans hand-knit in Peru for the label Indi + Ash, explains that commercially available hand-knit sweaters are essentially what your grandmother might have knit at home, but produced on a grander scale. 
"What you're getting is basically the consistent version of a sweater that somebody knit for you themselves," he says.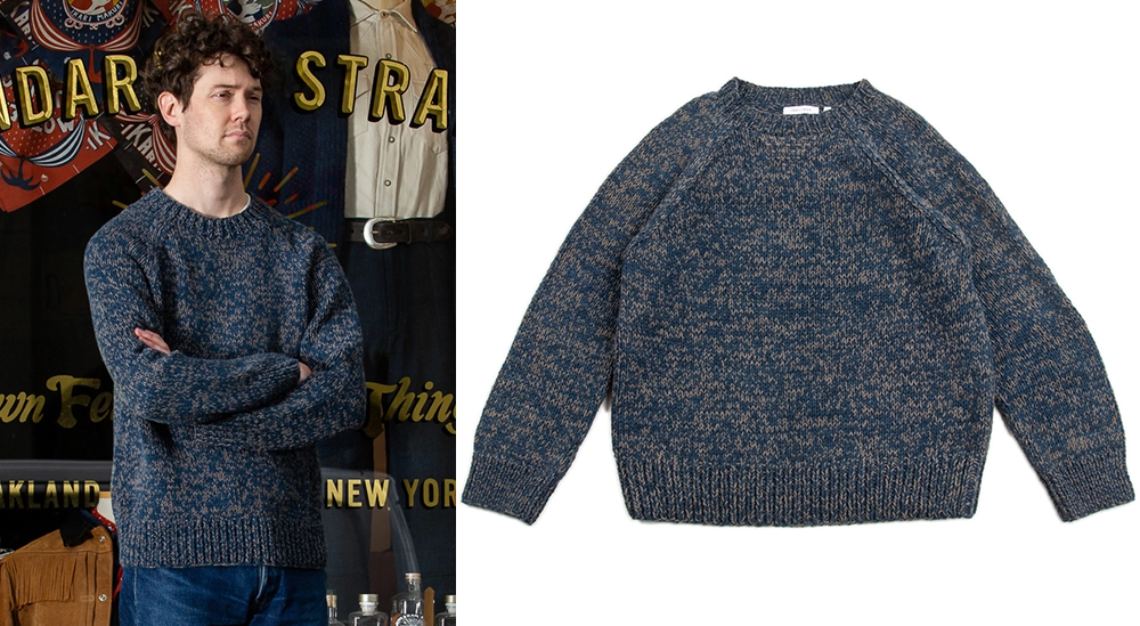 As such, its character will be markedly different than those made by machines. As its fibres must be "grabbed and yanked into place," as Smith puts it, rather than neatly sewn up, a hand-knit sweater will inevitably relax with wear. As a rule, he suggests sizing down if you find yourself between sizes. 
Furthermore, they should be gently hand-washed at home, rather than submitted to a machine's gentle cycle or a dry cleaner's chemicals. Smith's routine is to wash a hand-knit sweater once or twice per season, using Woolite or even Dr. Bronner's, and to lay it flat to dry afterward. It's a little extra work—but easy maintenance for a garment with a potentially decades-long lifespan. 
"It's a forever piece. You buy one in your 20s, and it's still going to be valid in your 50s. It's not as if it's suddenly going to become less stylish," he says. 
No Man Walks alone, meanwhile, carries hand-knit sweaters from brands as diverse as Frank Leder, whose crewneck sweaters are knit at a woman-run workshop in Berlin, to Kanata, which partners with Indigenous artisans living on Vancouver Island to produce traditional Cowichan sweaters of the type famously worn by Jeff Bridges in The Big Lebowski (Canadian sportswear label Reigning Champ similarly worked with British Columbian craftspeople to produce a collection of collegiate-inspired hand-knit sweaters this season).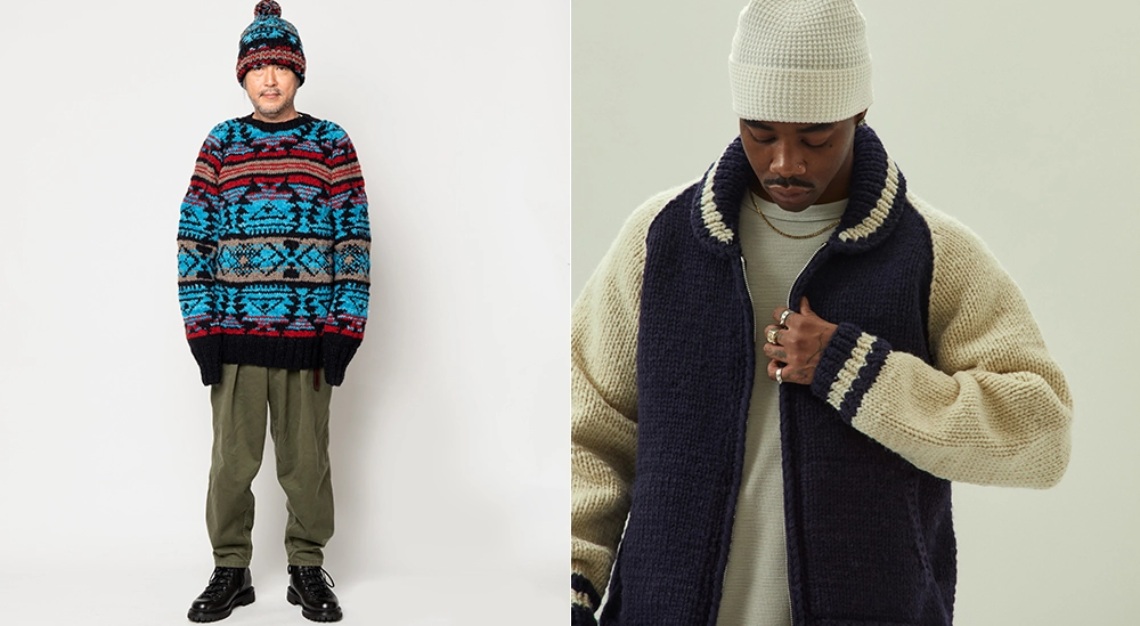 "Garments have become so standardised and driven by cost-effective industrial manufacturing that it's hard not to be charmed by a hand-made garment, especially one that shows the irregularities and imperfections of hand knitting as compared to a machine knit," No Man Walks Alone founder Greg Lellouche says of their appeal. 
Chamula, another brand stocked by No Man Walks Alone, counts sweaters hand-knit by Native Mexicans as its signature item. Designer Yuki Matsuda, who established the label following a trip to rural Mexico in the 1990s, says that the handwork involved goes far beyond knitting. The local merino wool used to make the sweaters is hand-washed in a nearby river, handspun into yarns, and then hand-dyed before finally meeting the needle. 
"Throughout this process, there are no machines being used: everything is done by hand," Matsuda says. "Even in our zip-up cardigans, the zipper is woven into the cardigan, not machine-stitched." 
Thanks to the gentle treatment that the wool receives, Matsuda says his product avoids a commonly perceived pitfall of the category—scratchiness—and is soft enough to be worn against the skin. 
British haberdasher Drake's has recently fallen under the Chamula spell and released a collection of its merino wool sweaters whose traditional patterns, including Fair Isle and cable knit, are rendered charmingly irregular thanks to the hand-knit make. 
"There's something very special about that combination of time-honed expertise, paired with the distinctively human finish of hand knitting," says Drake's creative director Michael Hill. "It's immaculately made, but it isn't 'perfect'… in the best way possible." 
In a world where mass production has become the norm and the word "artisanal" has been overused to exhaustion, a sweater knit by hand is the real deal, a pure expression of craft. Matsuda, taking that description a level further, classifies it as art itself, and thus beyond fashion's fickle whims. 
"It is a folk art," he says. "I think it is above trends, even if it is trending now." 
By that definition, hand-knit sweaters may indeed be frame-worthy, but they belong in your closet, not a museum. 
This article was first published on Robb Report USA