The new
Polo Originals
collection reissues timeless Lauren classics, crafted with top-notch materials
After a decade of streetwear's dominance and a few years of life in mostly leisurewear, tailoring has emerged as one of the pandemic's most surprising breakout stars. Menswear designers and male shoppers from all along the stylistic spectrum have reacquainted themselves with suited-and-booted classics, giving new relevance to old-school swagger. Refashioning styles of yesteryear has long been Ralph Lauren's speciality and now, he's meeting the current moment with a new collection that doubles down on vintage-inflected elegance.
Launched on 15 September 2022, Polo Originals is a new range of canonical designs that pay homage to the historical references Lauren loves: natty English tailoring, tweedy hunting gear, Ivy Style sportswear. The designer looked to his archives, cherry-picking his greatest hits and subtly fine-tuning them while upping the luxe ante with pedigreed textiles from the likes of Abraham Moon & Sons. More than a conventional "collection," Polo Originals is an assortment of timeless garments rendered with a reverence for tradition. In other words, the kind of staples for which you'll be reaching for years to come. But don't think that these are just costume-y repros—the beauty of these perennials is that they can be worn with everything from sneakers to a three-piece suit. Here are six of the most covetable pieces from the new collection.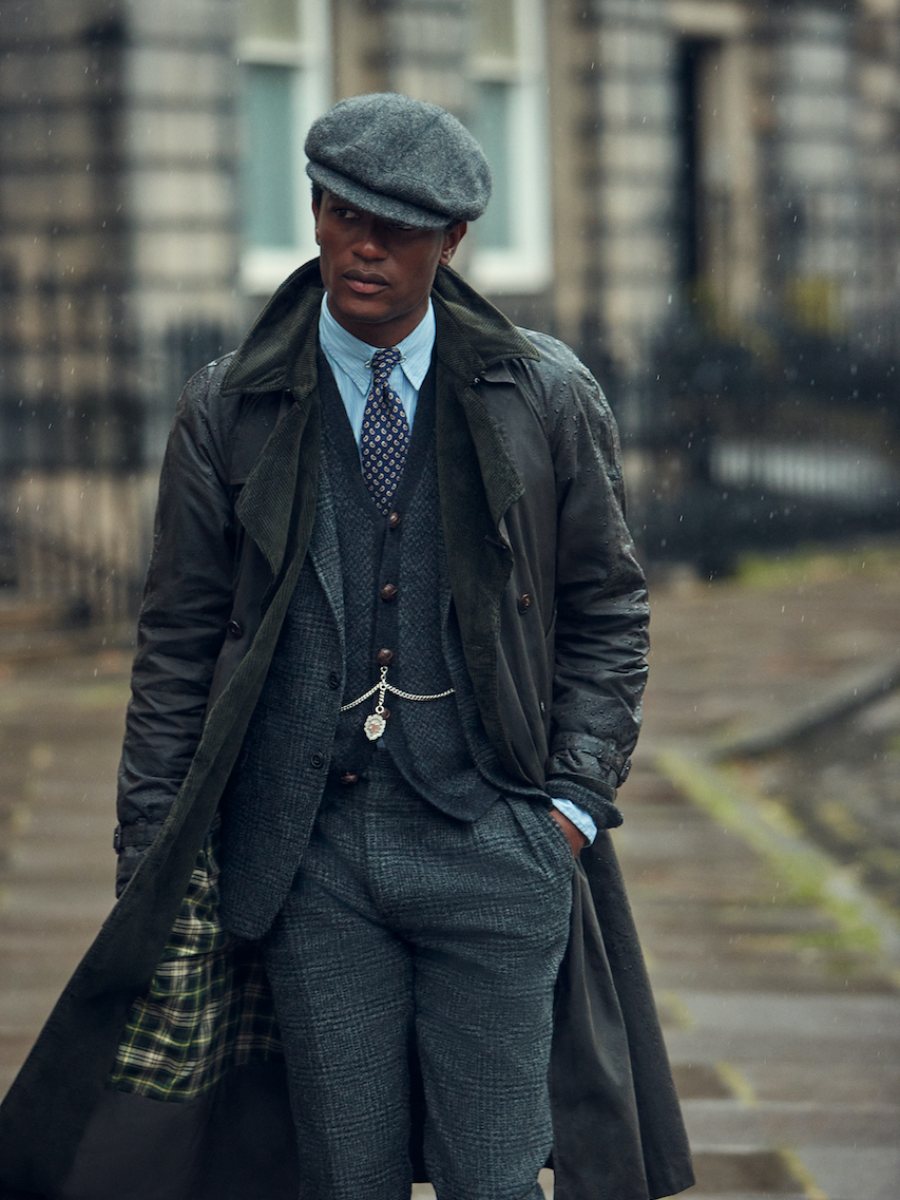 Thornproof trench coat
Every man needs at least one solid trench coat in his closet and this one does the job with rugged good looks. It's inspired by early 20th-century dispatch jackets worn by motorcyclists, cut from hardy British Millerain oilcloth and lined with waxed cotton.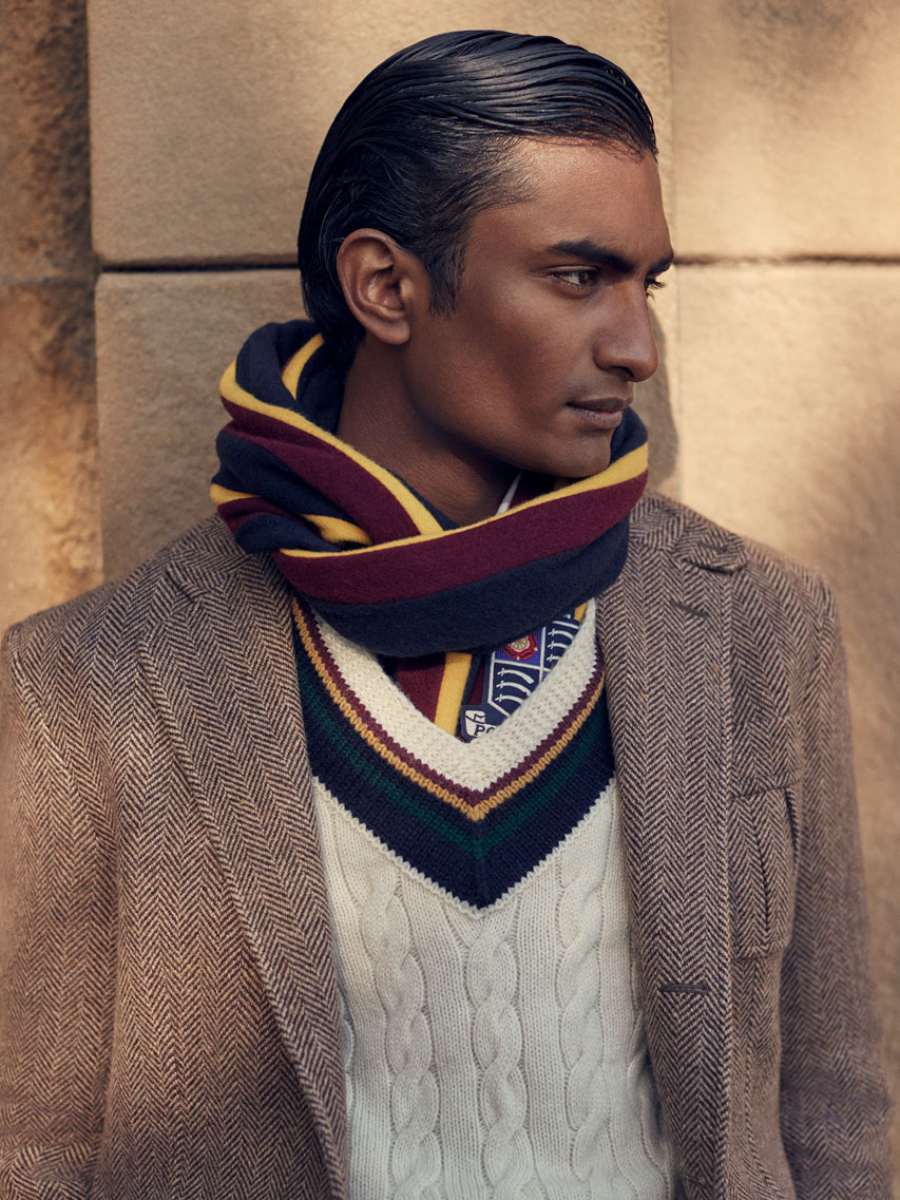 Cricket sweater
Lauren has been championing cricket sweaters since 1972, offering countless iterations over the years. This one, knit from a blend of wool and cashmere and adorned with traditional stripes, just might be the most quintessential one yet. 
Corded cotton biker jacket
This jacket, reminiscent of biker gear from the 1930s and '40s, contains all the authentic details of authentic motorcycling apparel—a throat latch, reinforced elbows, grommet-vented underarms—but is rendered with decidedly luxurious touches like leather-bound snap buttons and buckles.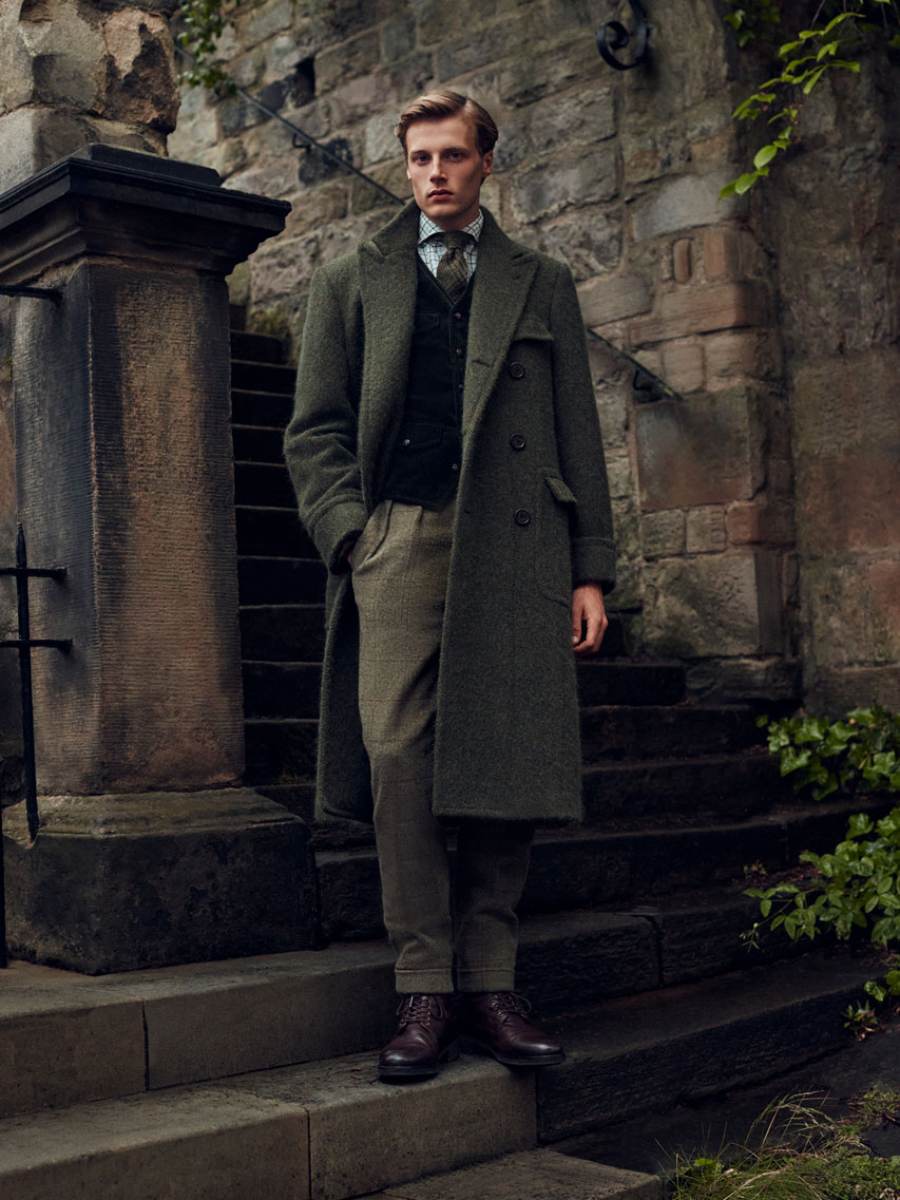 Wool tweed polo coat
As the brand's name suggests, polo coats are a cornerstone of Polo's collection. Where the most classical versions are often found in camelhair, this model sees the double-breasted topper cut from a loden green wool-alpaca twill produced by Ireland's Magee 1866 mill that's washed for lived-in softness from the get-go.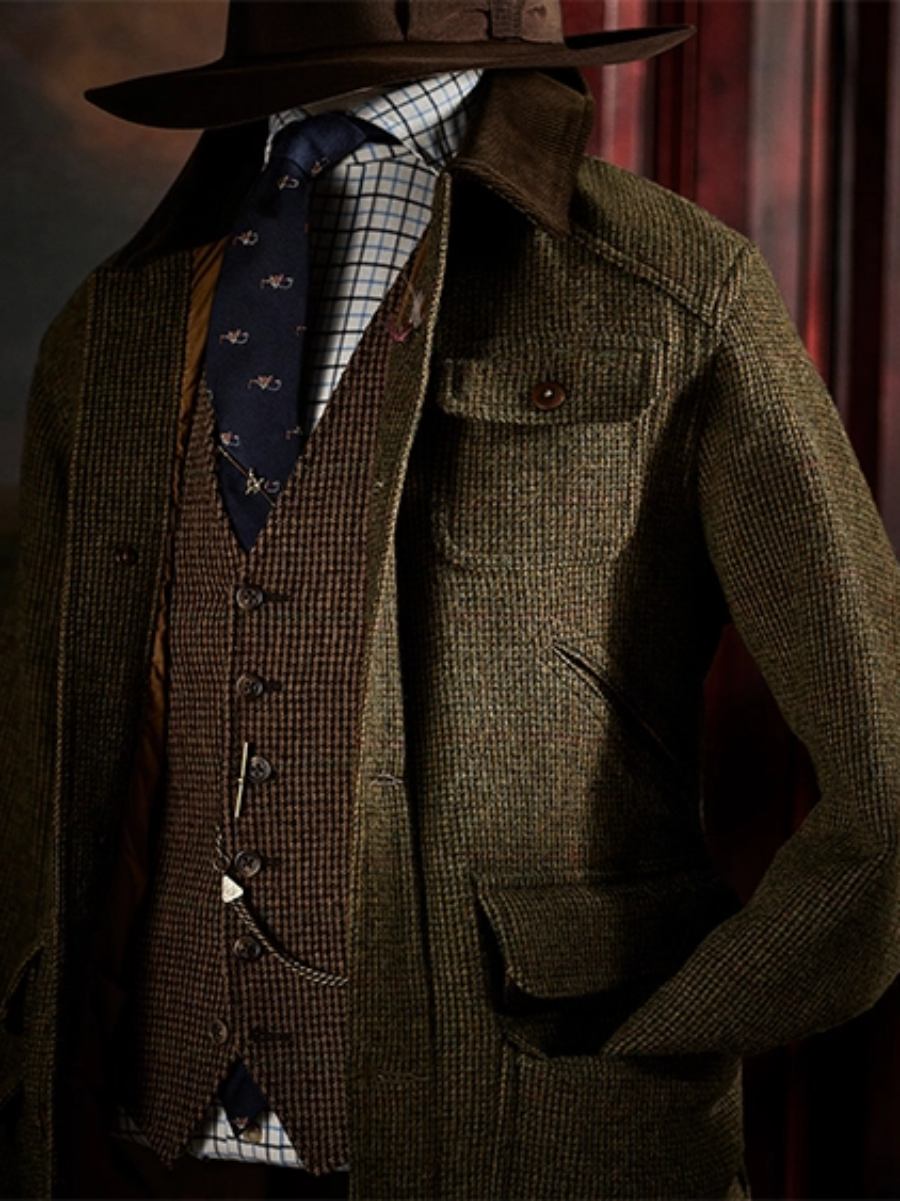 Shetland wool tweed field jacket
This jacket's rich Shetland wool tweed, sourced from the esteemed British mill Abraham Moon & Sons, would be enough to set it apart from the average chore coat. But it's the abundance of traditional details—including an interior game bag with clips and exterior bag pockets and shell casing pockets—that make it worthy of booking a country shooting weekend ASAP.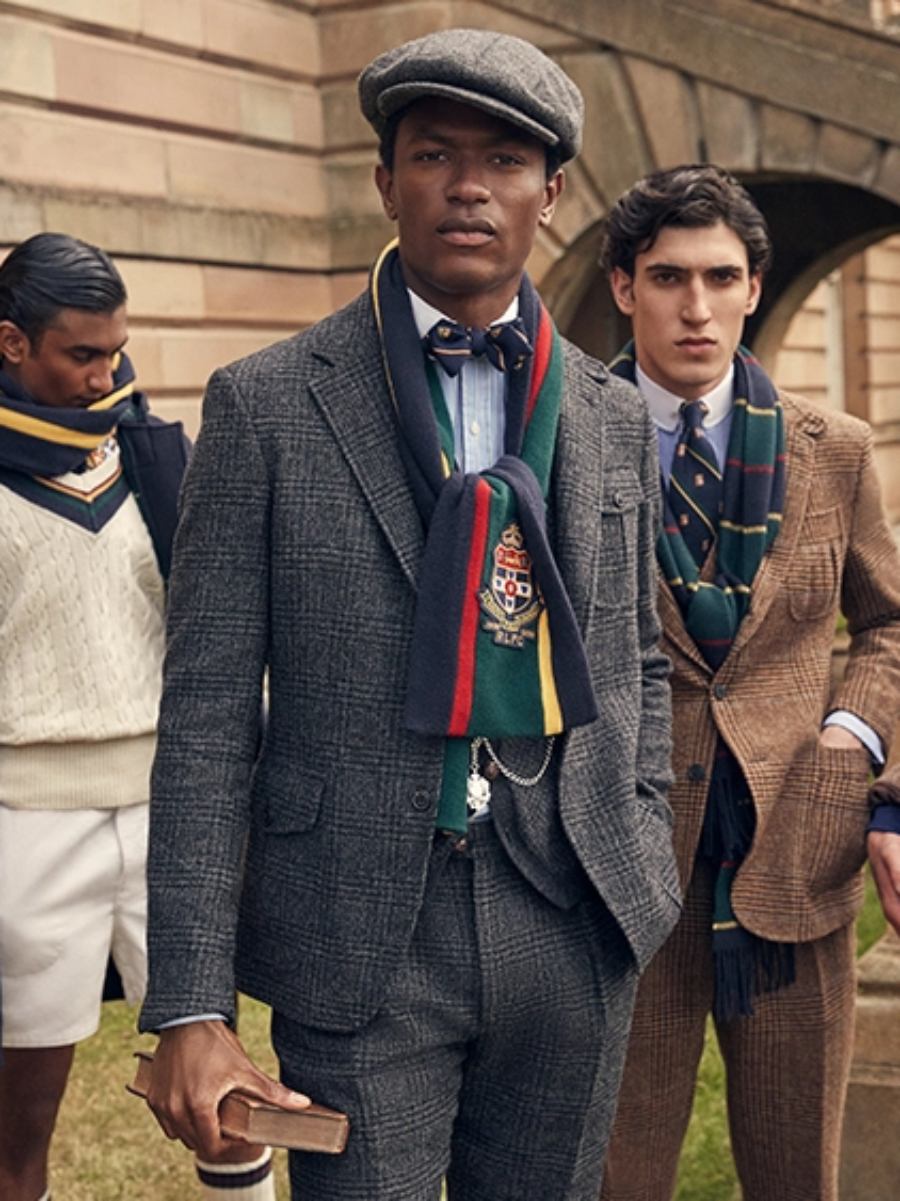 Shetland glen plaid sporting jacket
Lauren pays homage to sport-coats' athletic origins with this jacket, combining another Abraham Moon Shetland tweed in Prince of Wales check with a softly structured, flap-pocketed body—as good with selvedge denim in the city as it is with flannels when you're playing lord of the manor.
This article was first published on Robb Report USA