The Audi RS5 serves up both sportiness and comfort, but crucially, not quite enough of both
Face it: there's only one reason why anyone bought the 2010 Audi RS5, and it's the same reason why anybody would buy its younger brother, the RS3.
Well, aside from the badge hunters and people who needed range-topping snob appeal.
It was for its engine – a 4.2-litre V8 that I would rank among one of the finest engines of the modern era. Free-spinning and possessed of a sonorous baritone (in between the rolling thunder of an AMG and the scream of a Ferrari), it was so fine that Audi put it into early models of the R8.
The 2018 Audi RS5, however, doesn't get a V8 (but the Mercedes-AMG C63 still does, however). Instead, it's significantly smaller in the engine department, receiving a V6 with a 2.9-litre displacement, though it does gain a pair of turbos and an extra ratio for its gearbox, with an eight-speed automatic replacing the seven-speed dual-clutch box.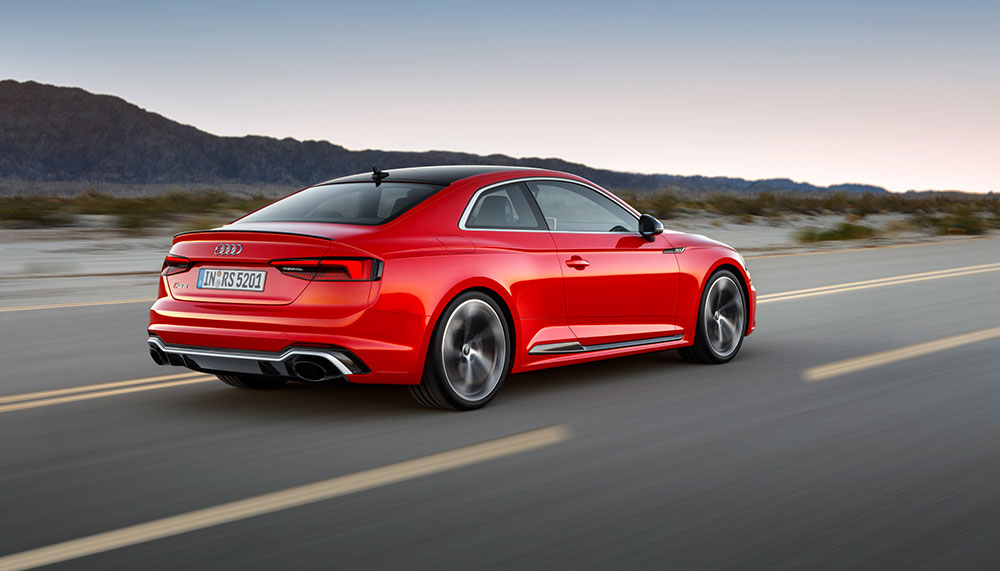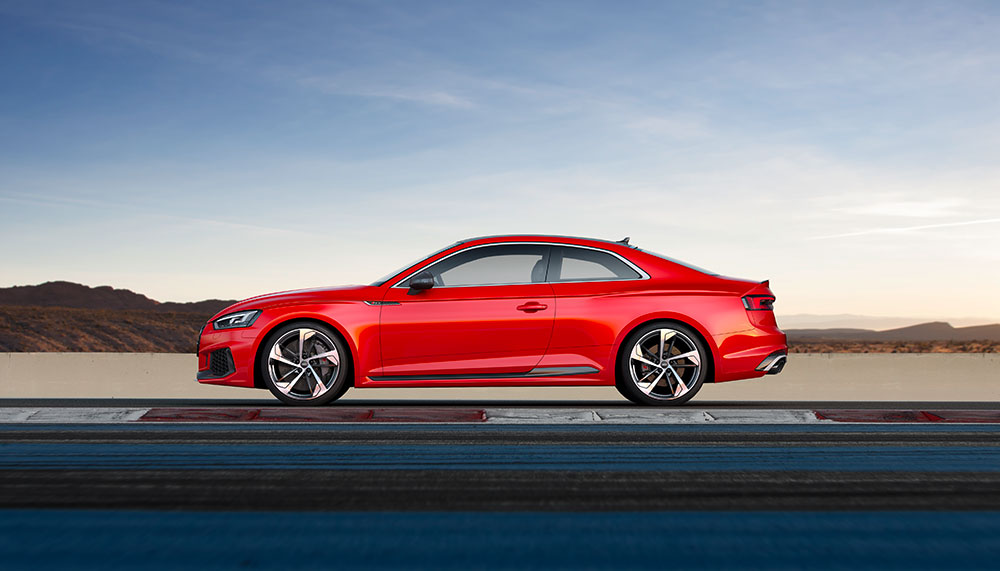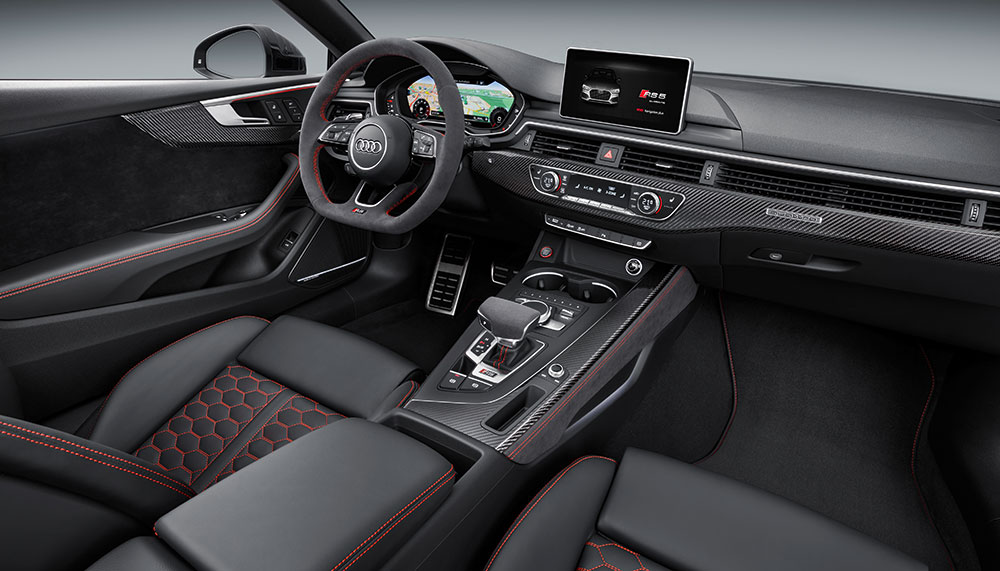 This, in spite of it being diminished, allows it to have an identical output of 450bhp. Torque is up, though. Way up, with 600Nm available from 1,900rpm, over its predecessor, which boasted 430Nm at 4,000rpm.
It also gets to 100km/hr faster, with the new model getting there in 3.9 seconds, versus the positively tardy 4.2 seconds of its forebear.
While the new Audi RS5 has more outright performance than ever before, its new V6 motor doesn't quite match up to the V8 in the charisma stakes. While the car is still blisteringly rapid, the turbocharged whirr of the new engine is no 8,000rpm V8, and it's something not even the rorty exhaust can save.
Audi taketh away here, then.
But where Audi giveth is in its driving dynamics. Where the old car was an Audi of the old school, that is to say nose-heavy and over-sprung in the suspension department, the new Audi RS5, thanks to it being 60kg lighter and having a more compact engine (the motor itself contributes to half of that weight savings) is a pretty lithe animal.
And while you could certainly bring it to your nearest racetrack, the Audi RS5 performs best in the journey there. You see, Audi says the RS5 is a GT, which means it's a car for mile-munching.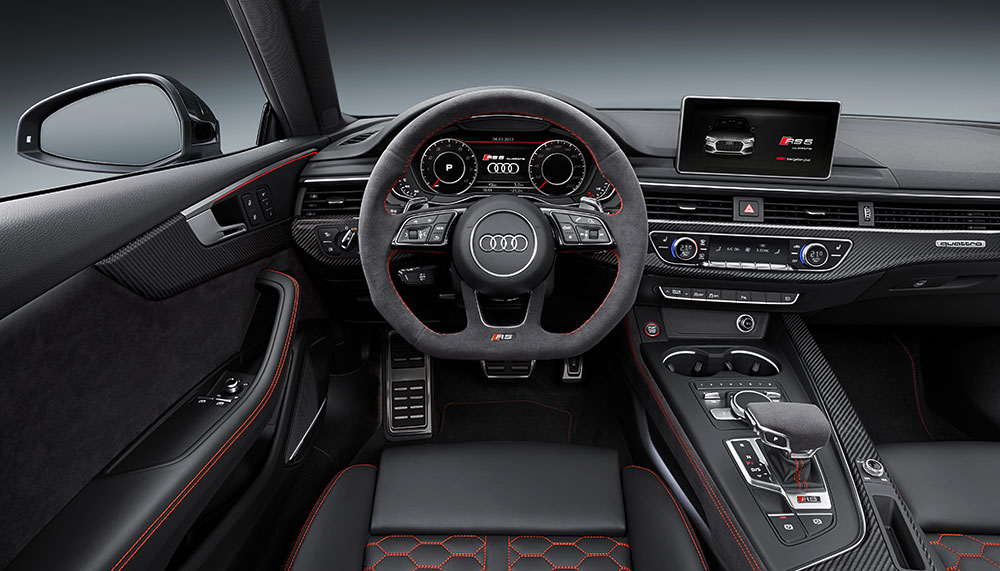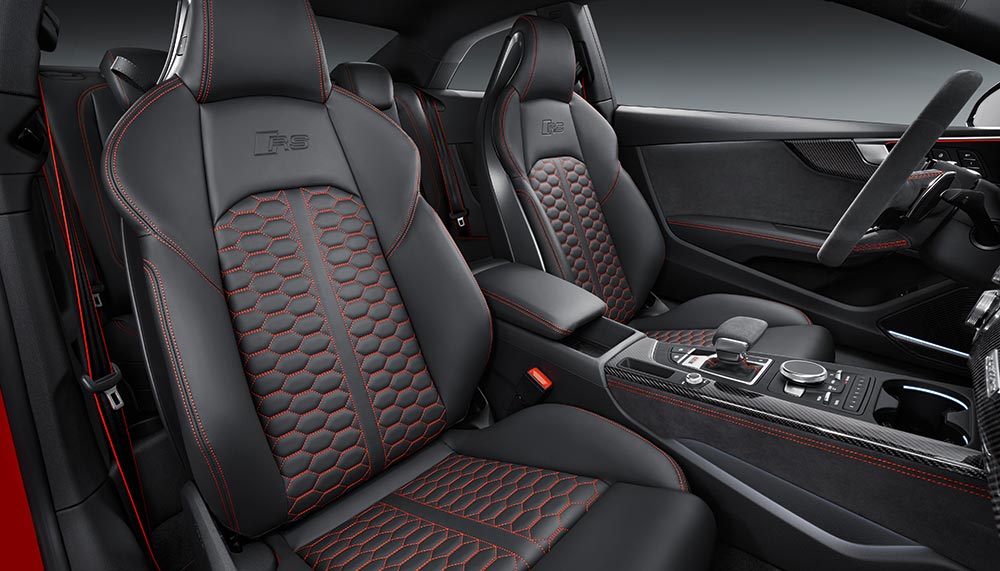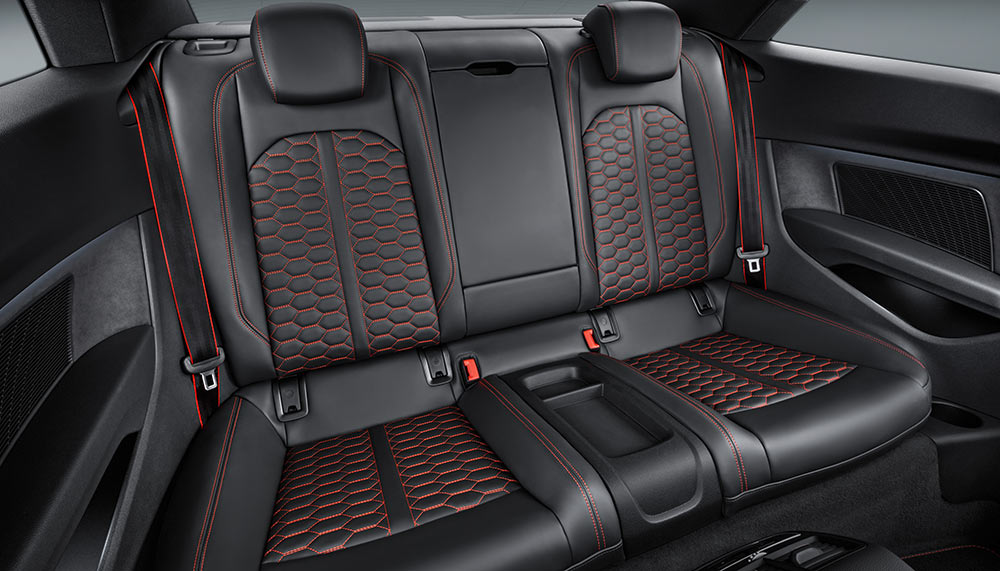 And it certainly has the refinement and gear ratios for it. The length of its top gear can be measured in light years, and cruising at 90km/hr barely sees the tachometer break 1,500rpm, which means engine noise at that speed is barely a whisper.
The Audi RS5 also does a great job at damping wind and tyre noise, which is a little surprising, given the way it looks. It has a jutting honeycomb grille unique to the model, and it's impossible to miss the squat, bulldog stance afforded by its flared wheelarches, or for that matter, the twin oval tailpipes sticking out the back. Not enough go-fast bits? Carbon-ceramic brakes are available as a cost option, along with a carbon fibre roof.
Contrast that with how local models of the Audi RS5 comes standard with, if you can believe it, massage seats. Again, as with the dichotomy between the car's exterior and its refinement, the fact that those high-backed bucket seats with racy red stitching will gently massage your back while you drive is… jarring.
All this adds up to a car that doesn't quite know what it wants to be. Some cars are referred to as a mailed fist in a velvet glove, the Audi RS5 is the opposite of that. It's a baby-smooth hand that's never seen a day of work encased in a spiky gauntlet.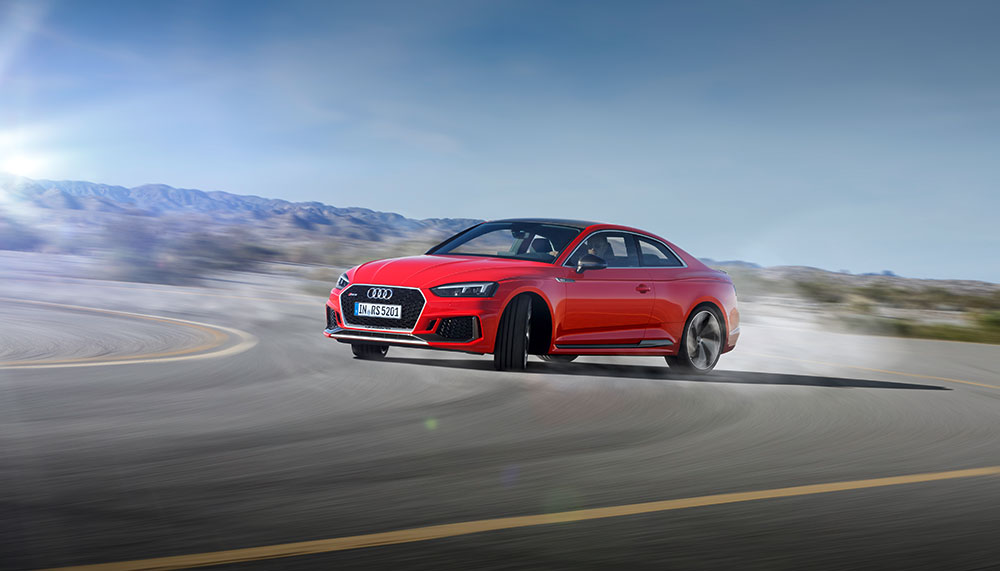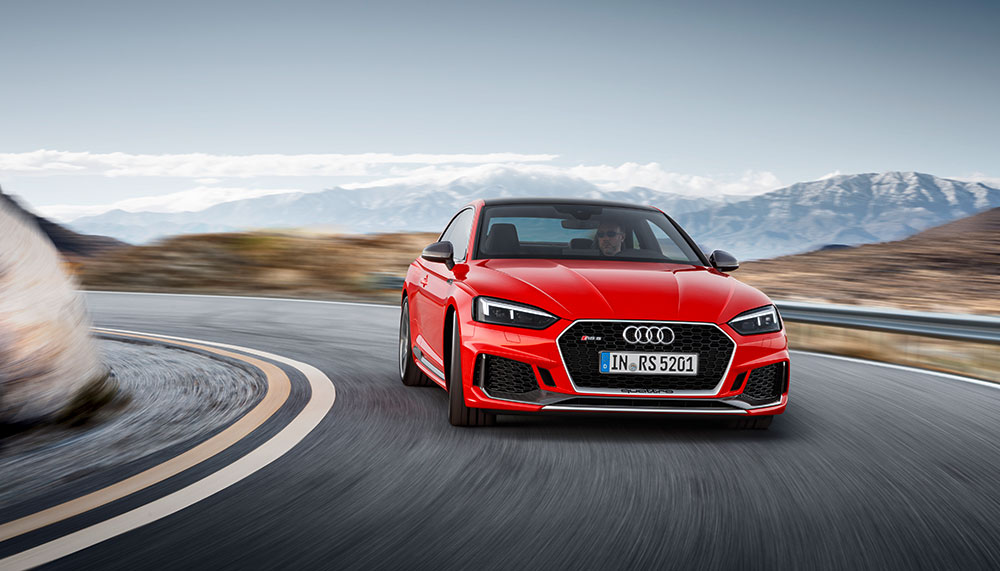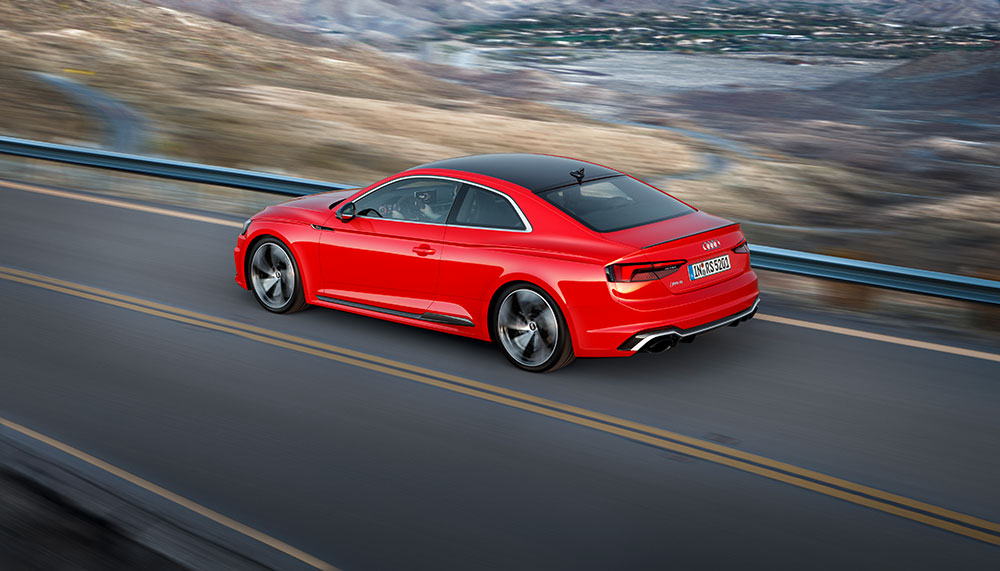 You could argue that the Audi RS5 is exactly what a GT should be – sportiness and comfort in equal measure. Though I'd counter with how it could look a little less steroidal, which tends to conjure up images of lurid slides on a race track.
And while you certainly could, given how its centre differential can send up to 70 per cent of available torque to the back, plus it can juggle power between each wheel, the Audi RS5 isn't engaging enough to be a true sports car. And its drivetrain, while deeply competent, is short on charm, favouring smoothness over drama.
And it isn't nearly comfortable enough, or um, grand enough be a true grand tourer, despite the claims Audi makes to the contrary, and the sheer quality of its interior, which also happens to look stunning.
The Audi RS5 is a car with a bit of an identity crisis, but crucially, it has butch looks ("wow, nice sports car") with daily usability (2+2 seating, decently sized 465 litre boot), and for some, that'll be more than enough to get them to part with S$389,080.